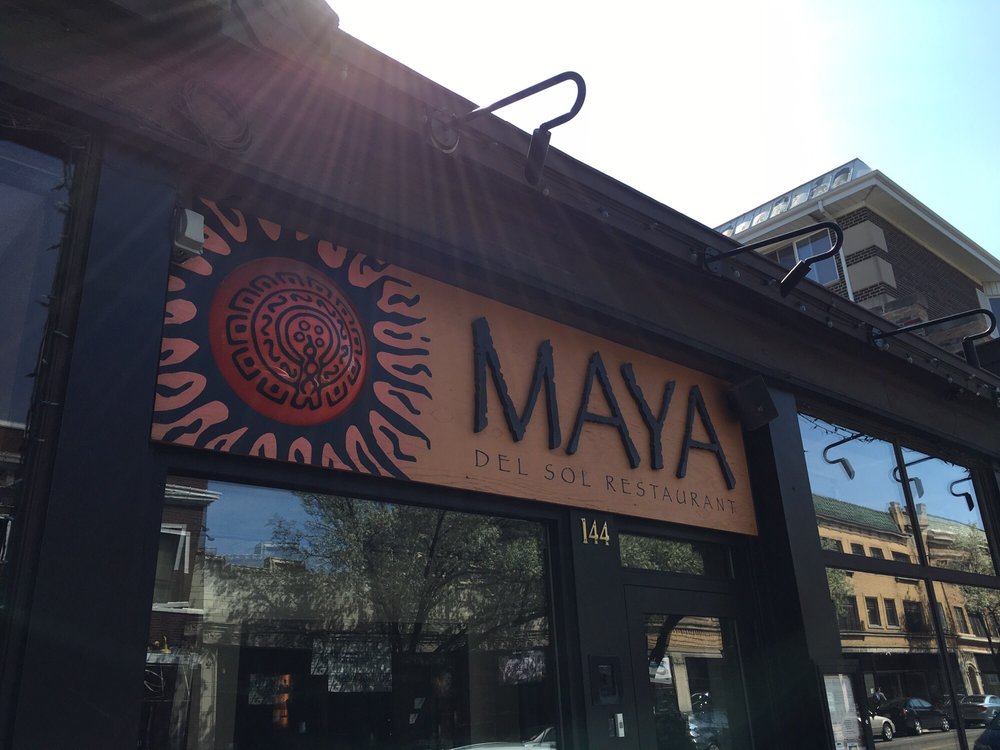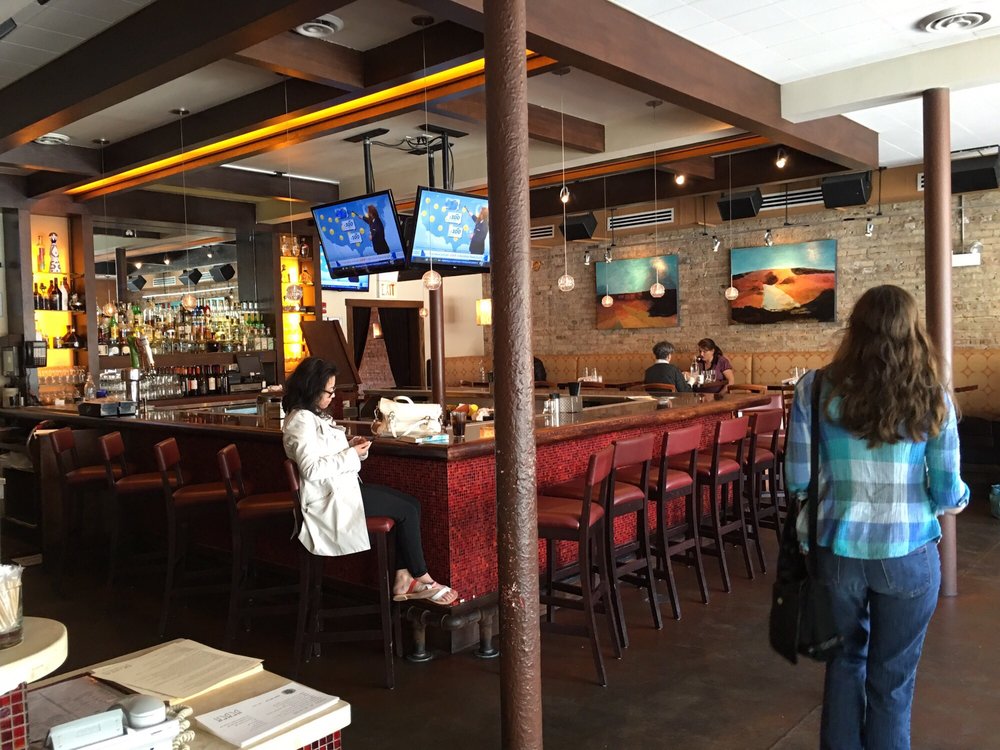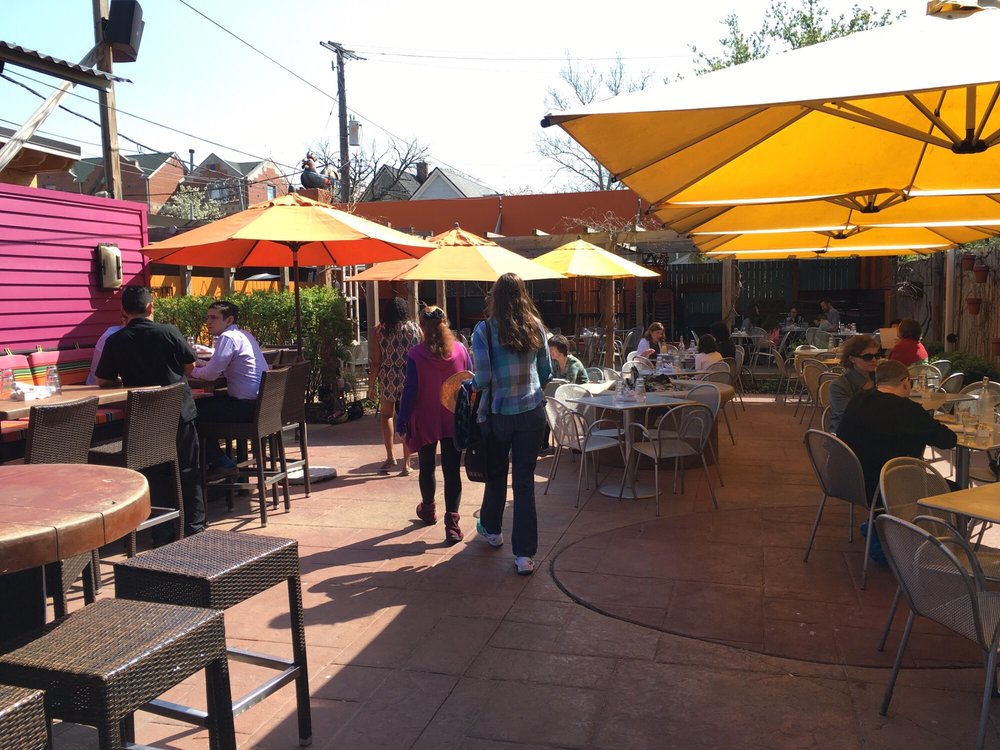 *** (3 stars)
A beautiful patio is the highlight of this place. Unfortunately sitting in it means you have to eat their food, which is a mixed blessing at best.
The only particularly good item was the nachos, which were unconventional but good. Each rustic chip was topped with shredded beef, black beens, a little drizzle of cheese, tomatoes, scallions, jalapeños and sour cream.
The fish in the fish tacos was coated with a very strange seasoning that no one at our table liked. And the chilaquiles were a sodden lump, the worst we ever encountered.
Service was friendly and efficient, and as I said, the patio is lovely. My advice: have a sangria and some nachos and call it a day.
Maya Del Sol
144 S Oak Park Ave
Oak Park, IL 60302
(708) 358-9800
http://www.yelp.com/biz/maya-del-sol-oak-park