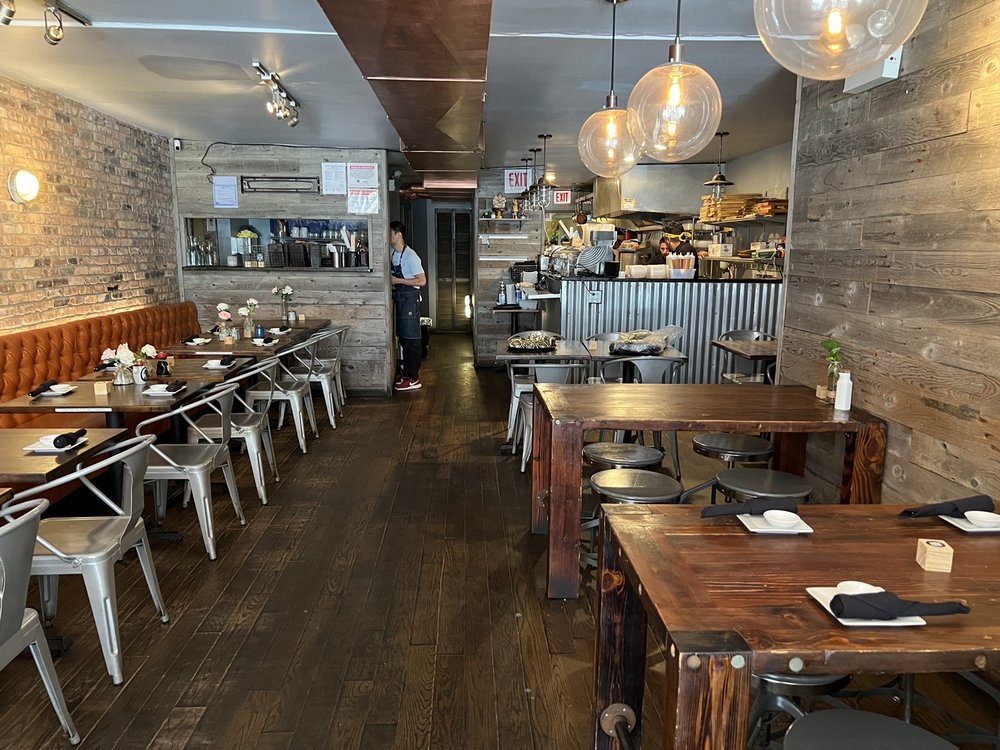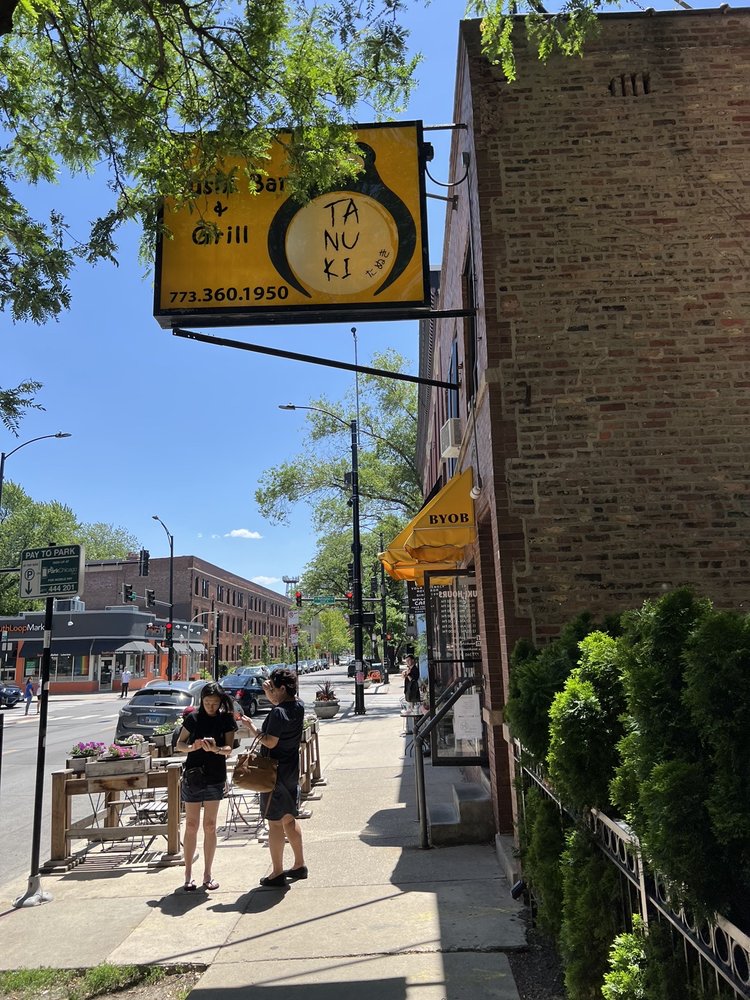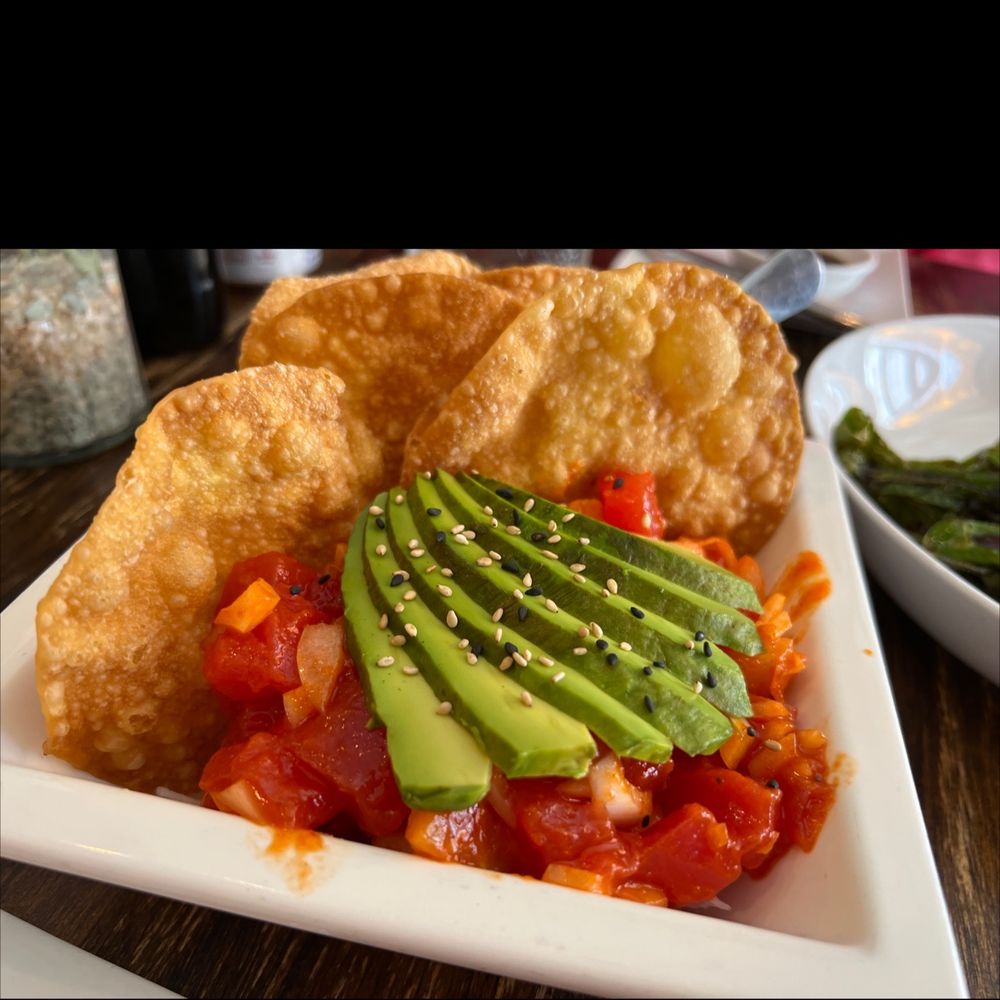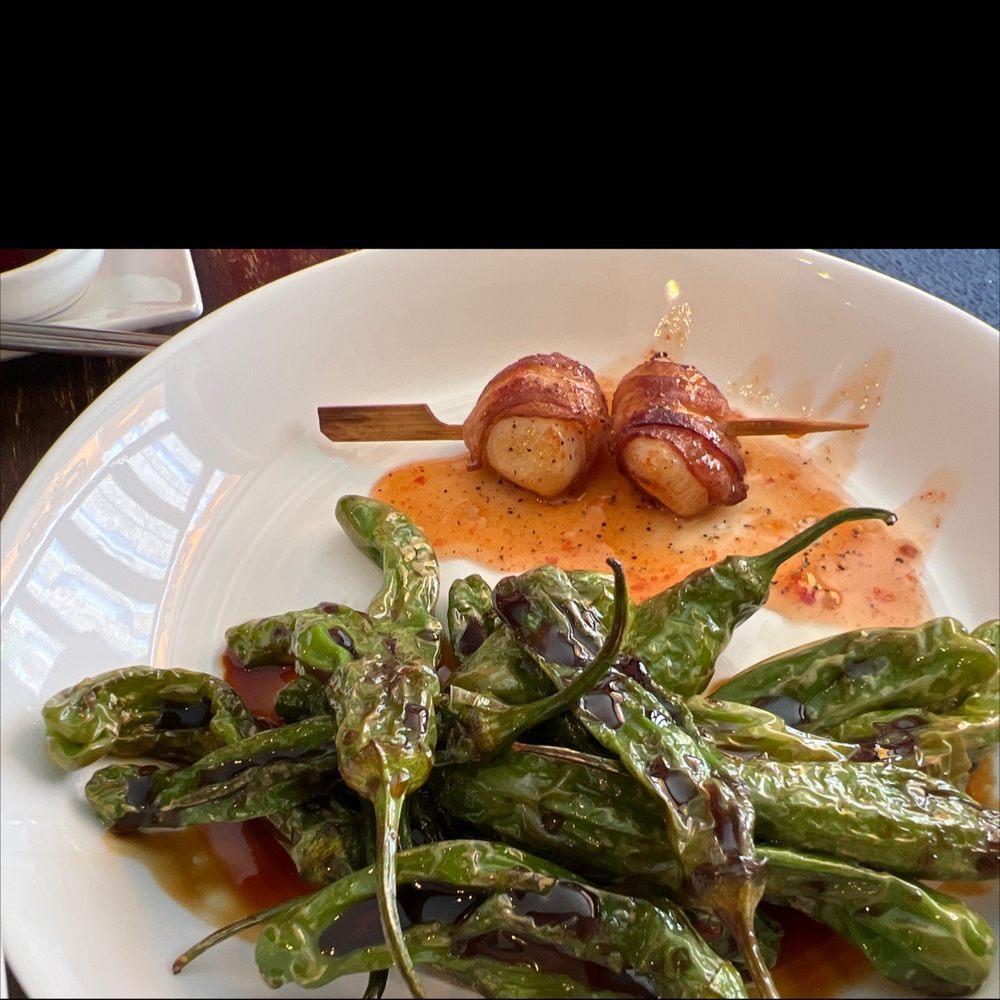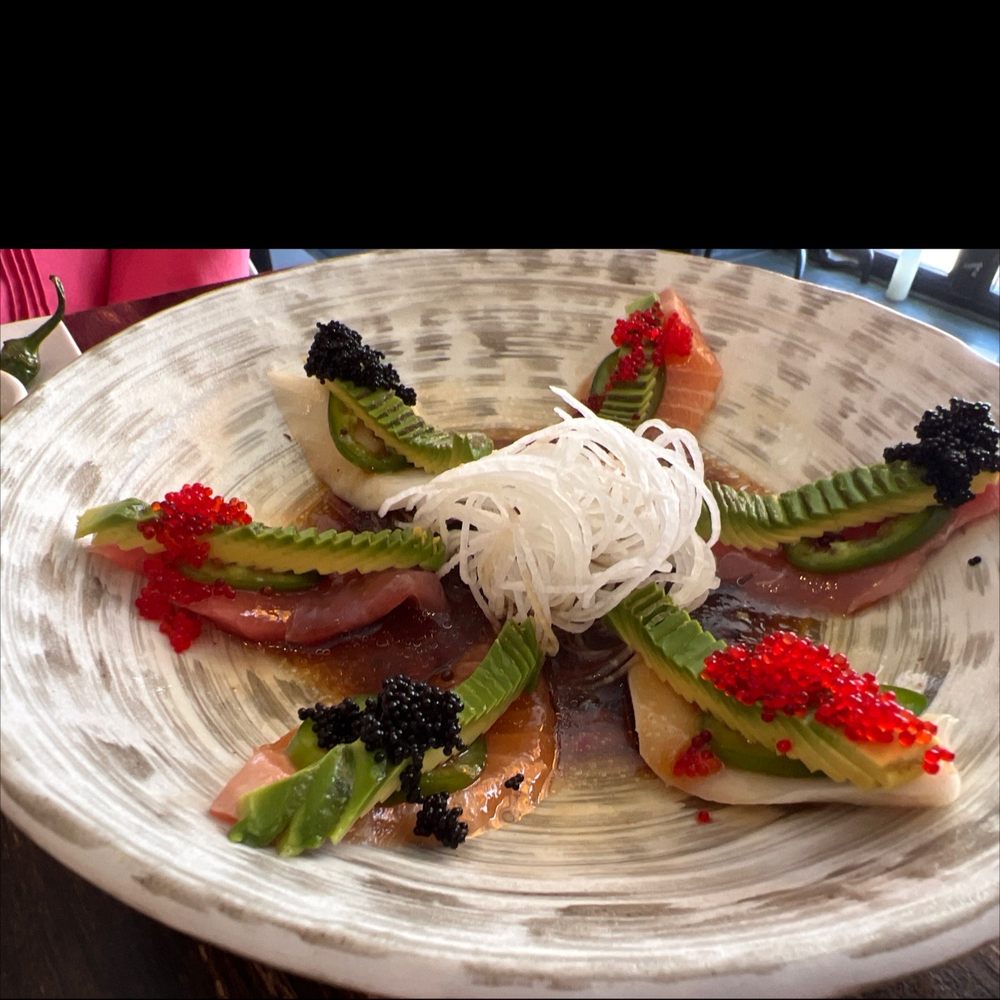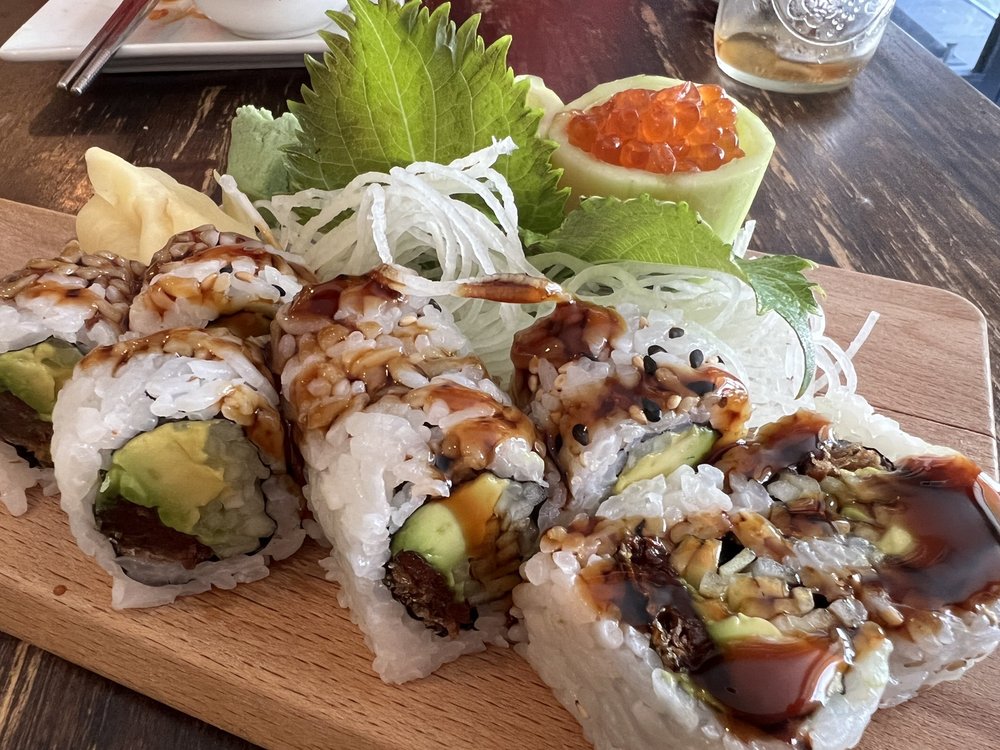 ***** (5 stars)
Wow, I have no idea why I hadn't tried this place sooner, since it's so close to us. Their sushi, sashimi, and robata are all great, and I'm looking forward to going back and trying some other hot dishes.
Everything coming out of the kitchen is a work of art; just look at my photos. That's the prettiest carpaccio I've ever seen.
The seared shishito peppers were also the best I've had, doused in a very light, slightly sweet sauce to counteract the moderate heat.
Tuna tartare was a nice, summery take on the dish with lots of pineapple bits mixed in.
The salmon skin roll was also the best I've had anywhere, a delightful combination of crunchy and creamy.
Service was great (we went at a weird time, so it was not at all busy, but still, it was great).
It's BYOB. If their wine glasses are like their water jars, you may want to BYOG, too!
Tanuki
3006 N Sheffield Ave
Chicago, IL 60657