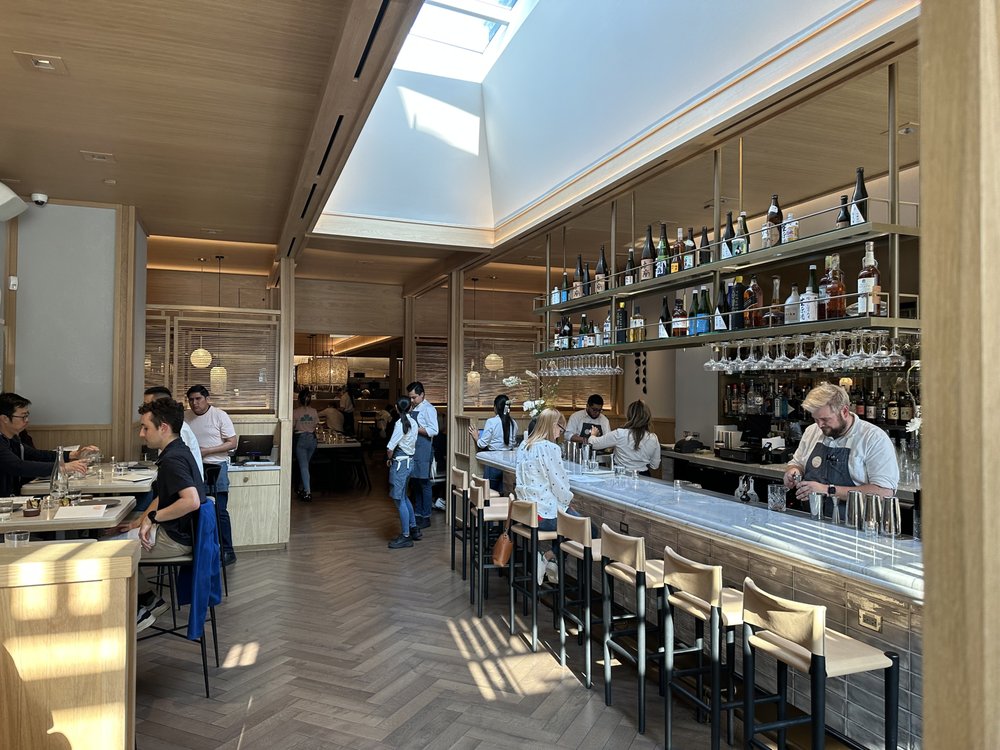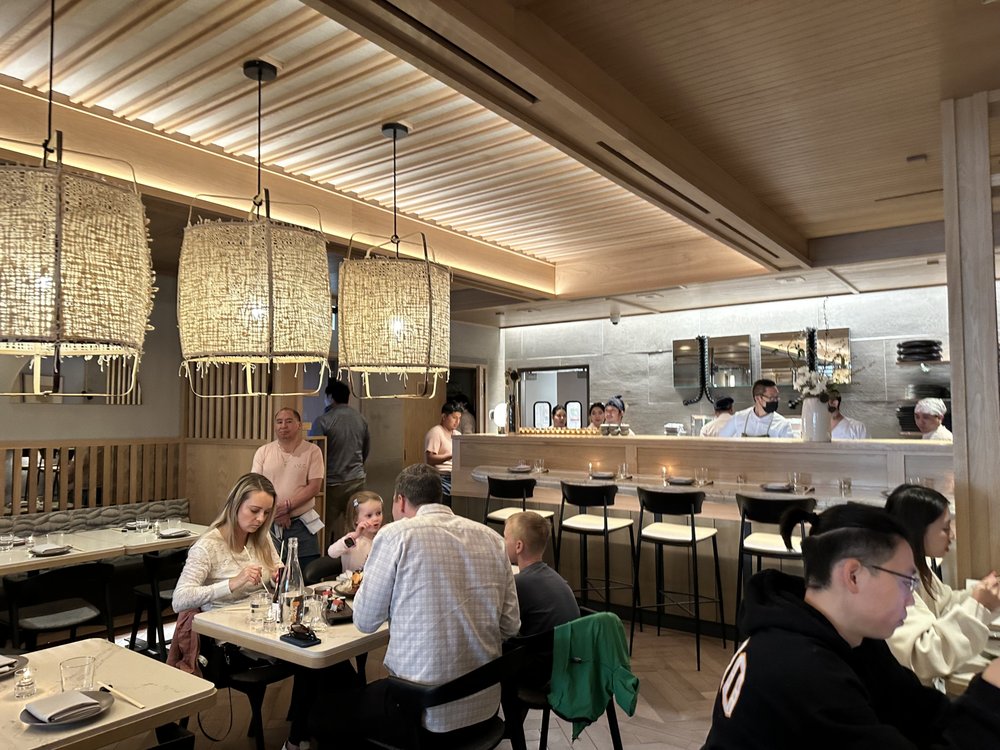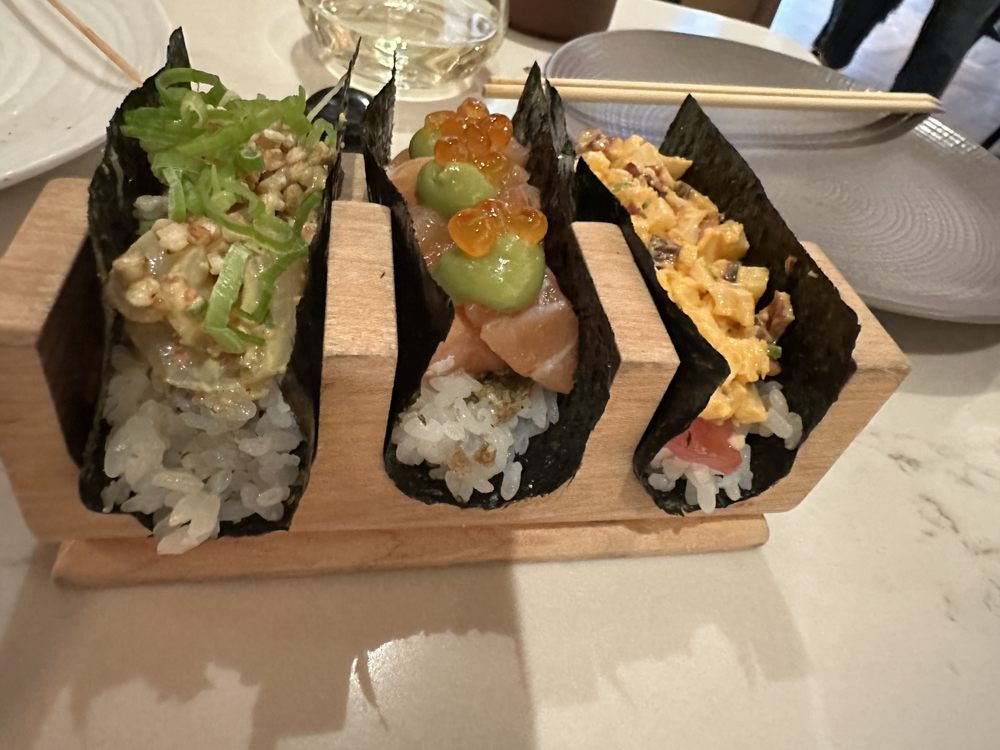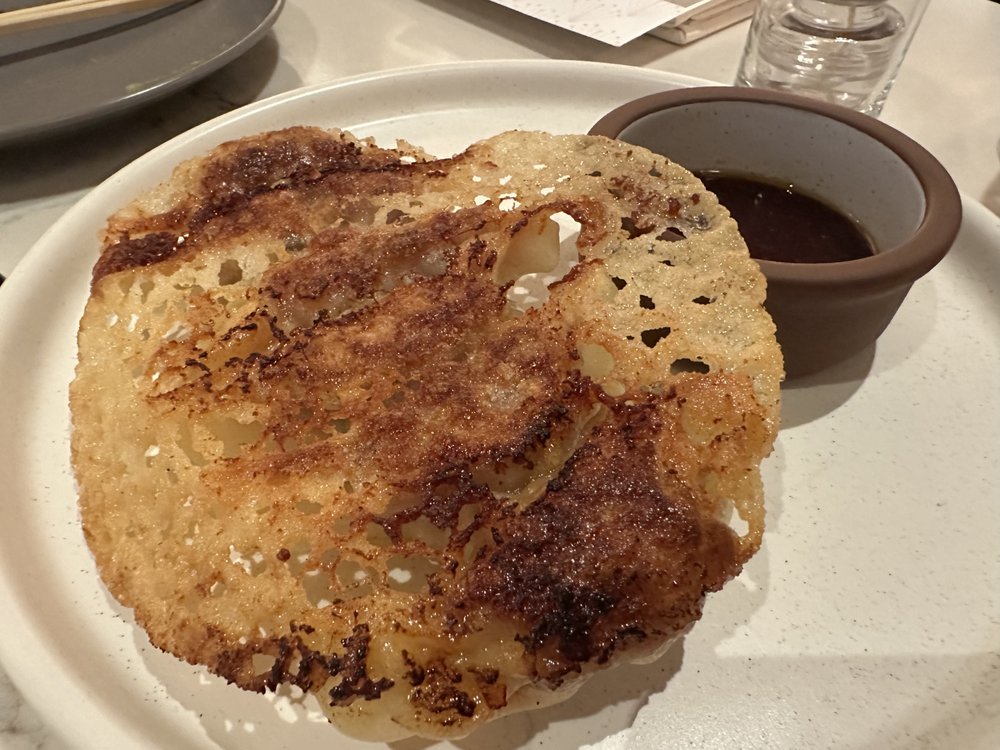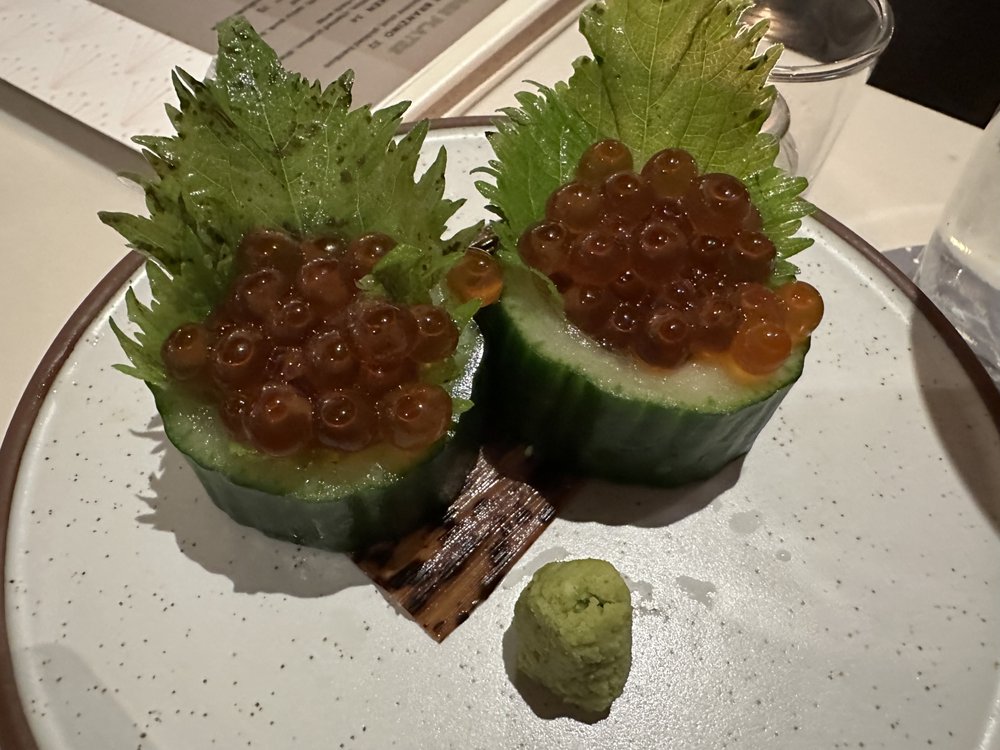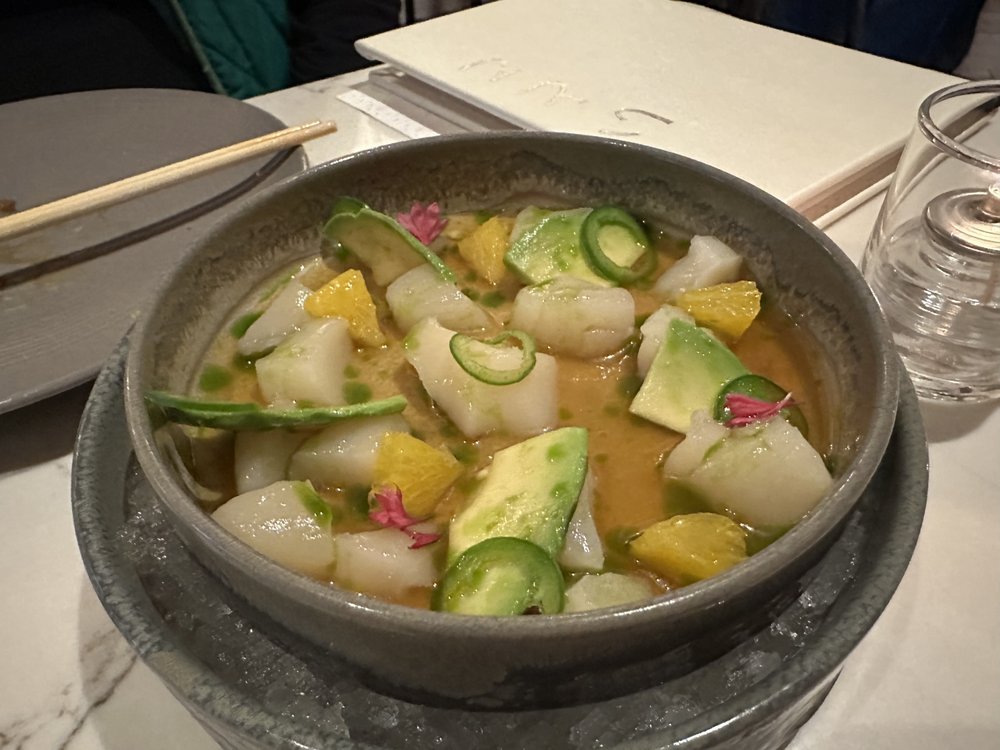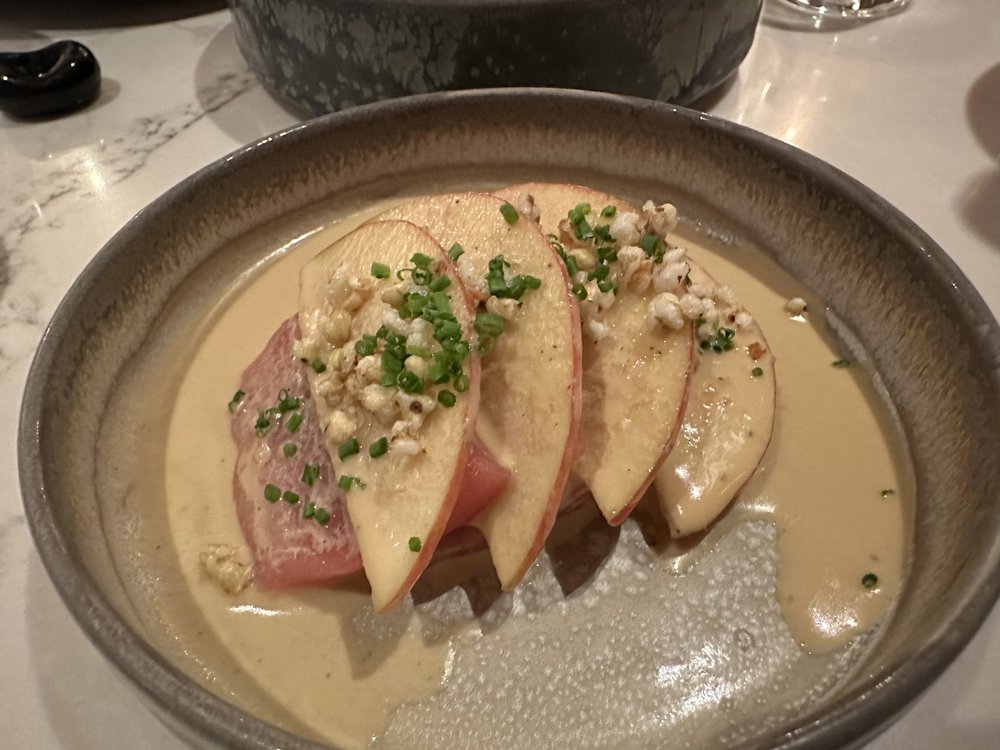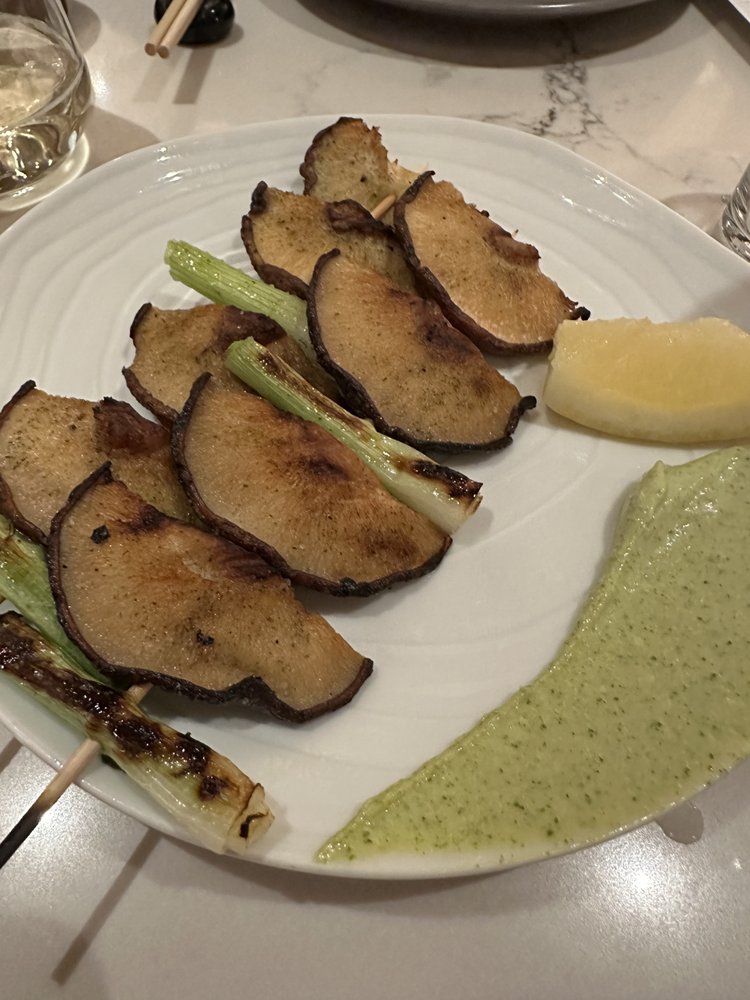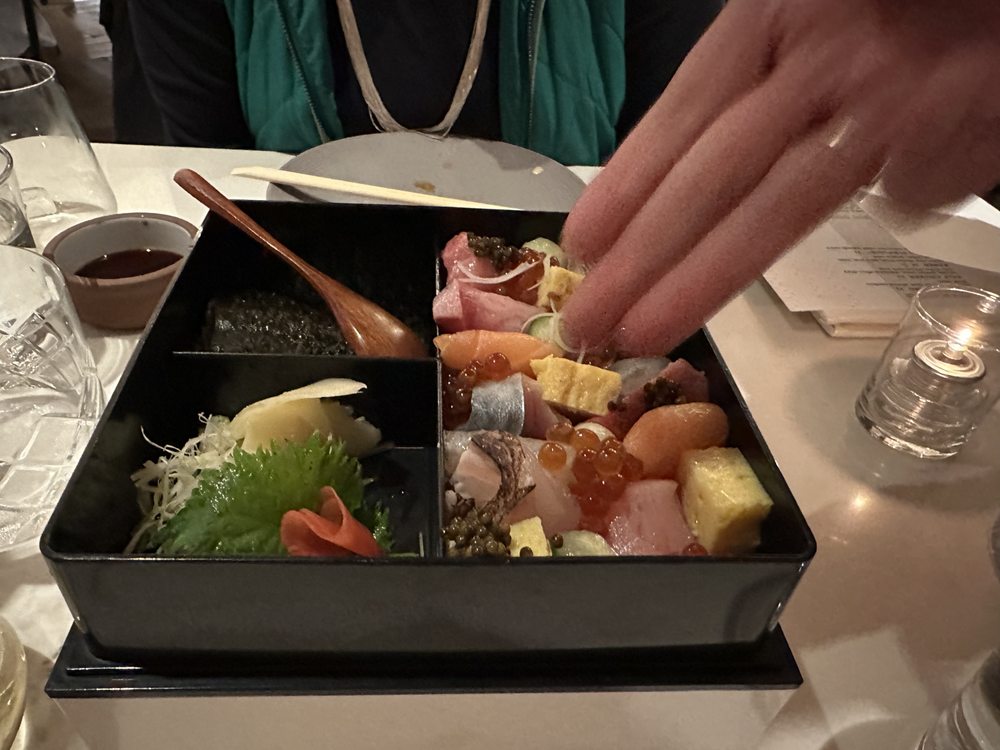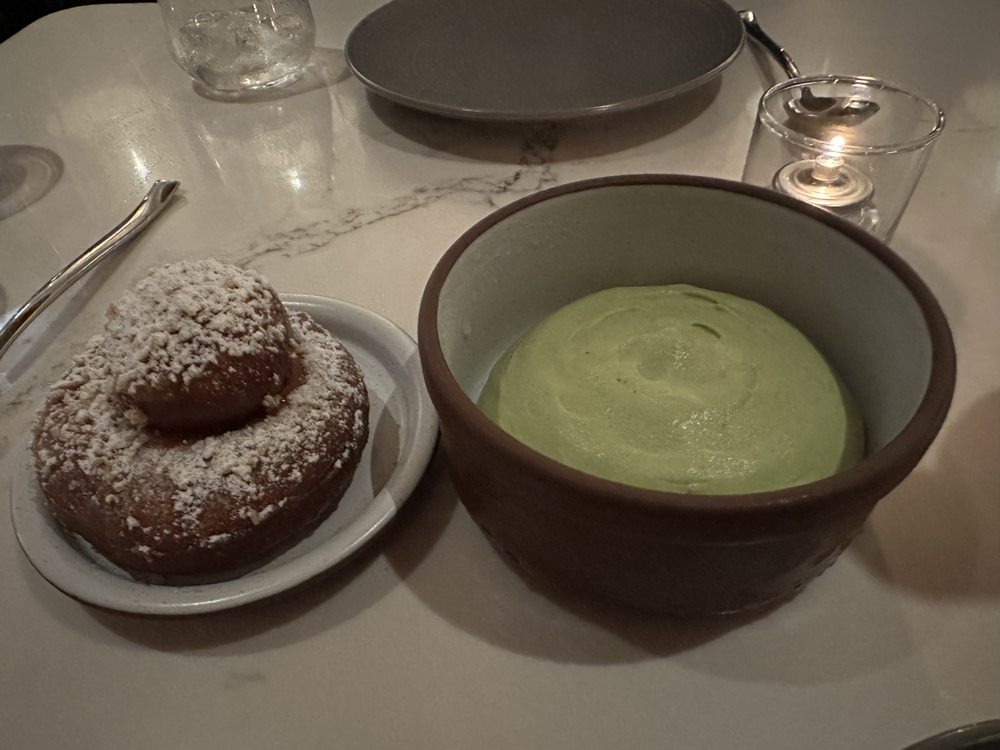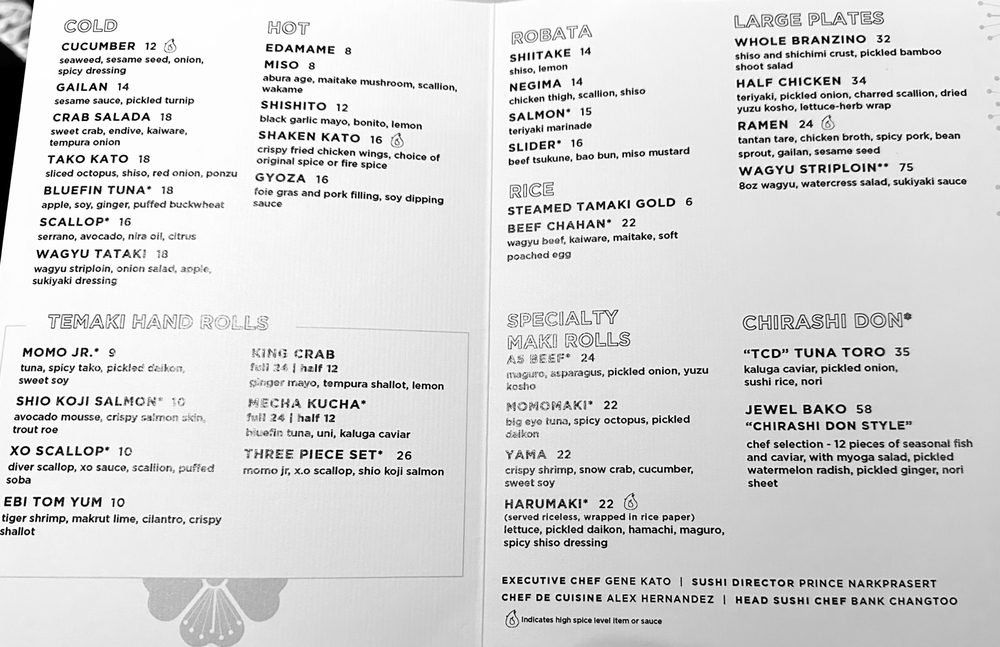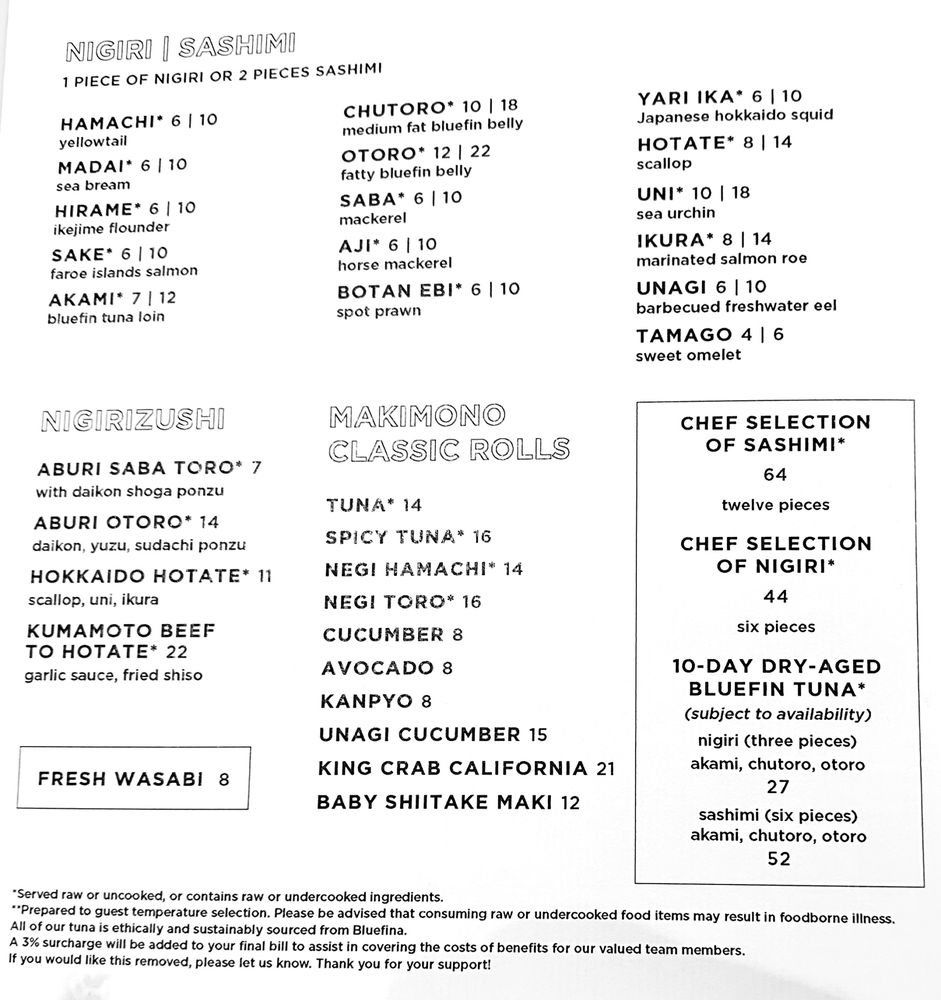 ***** (5 stars)
Toko is a fantastic addition to the area's sushi scene. It's a "cousin" to Momotaro, but I actually think it is better.
Everything we tried was a home run, so it's hard to pick favorites. Certainly the shitaki robata is the best mushroom you will ever eat. The way the Jewel Bako was served was remarkable: like a chirashi on rice, but as a kit with nori so you could assemble your own hand rolls. The three-piece hand roll set was a good way to experience the variety of what they can do, and the horizontal handrolls are so much more complex, yet easier to eat, than the conventional cones. I'm not normally a big fan of gyoza, but the presentation and flavors here were amazing.
Service was great. A particular shout out to the bus staff, who were very knowledgeable, and extraordinarily attentive.
The only downside is the noise level. Even at half full, this is a boisterous space, so don't plan a romantic night out here. But for great sushi, it's hard to beat.
Itoko
3325 N Southport Ave
Chicago, IL 60657