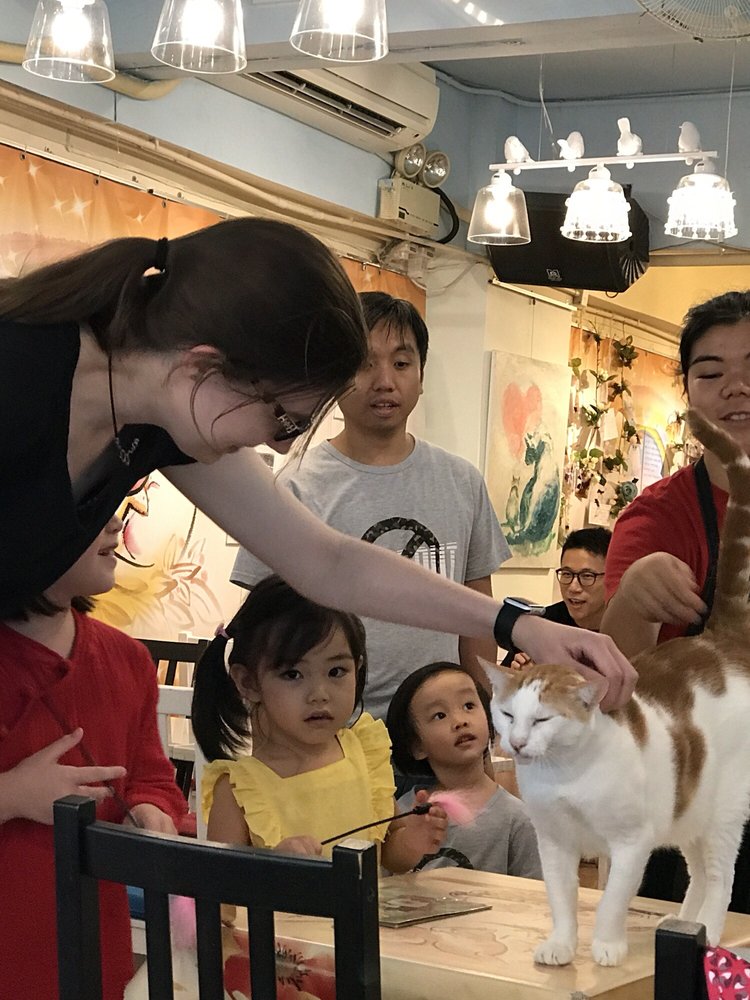 **** (4 stars)
This was a fun lunch. It's a bit hard to find the place, as the signage by the entrance to the building is very small, and then you take a tiny elevator to the third floor. But once inside the place is surprisingly spacious.
Don't expect to have a cat in your lap, but the cats were surprisingly interactive (it was feeding time) and very tolerant of the children who didn[t quite know how to interact with them in proper cat fashion.
The food was surprisingly good. I really like my iced chocolate coffee and apple with ice cream. The cat cookies were homemade and very tasty.
Cat Store
Flat D-E, 3/F, Po Ming Building, 2-6 Foo Ming Street
富明街2~6號寶明大廈3樓D~E室
+852 2710 9953
https://www.yelp.com/biz/%E9%98%BF%E8%B2%93%E5%9C%B0%E6%94%A4-%E9%A6%99%E6%B8%AF