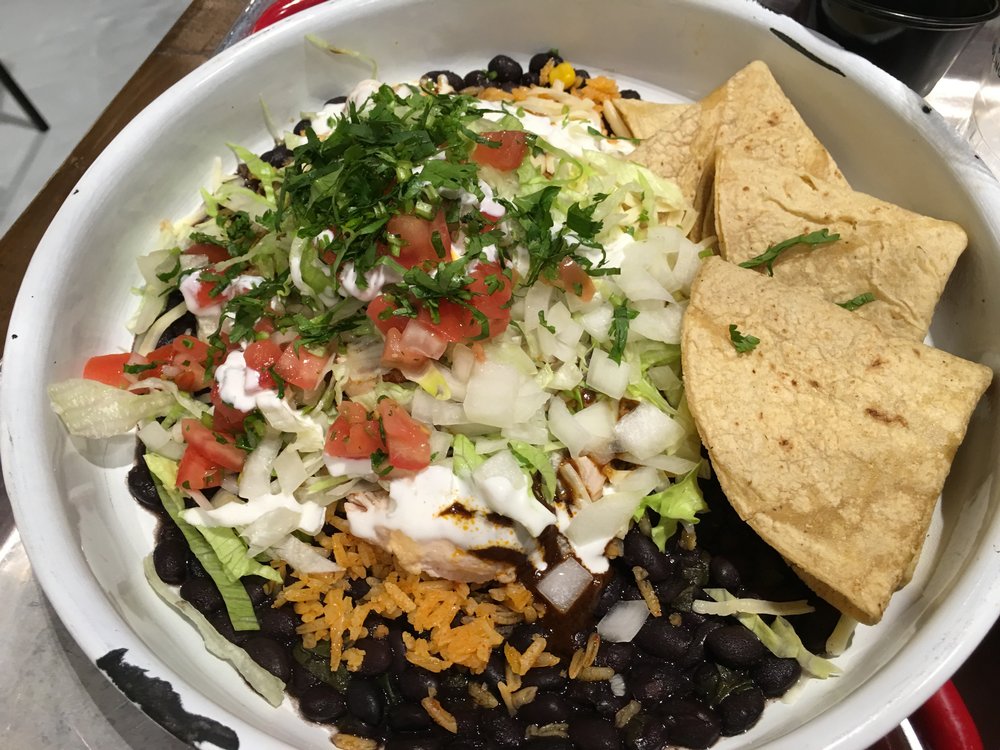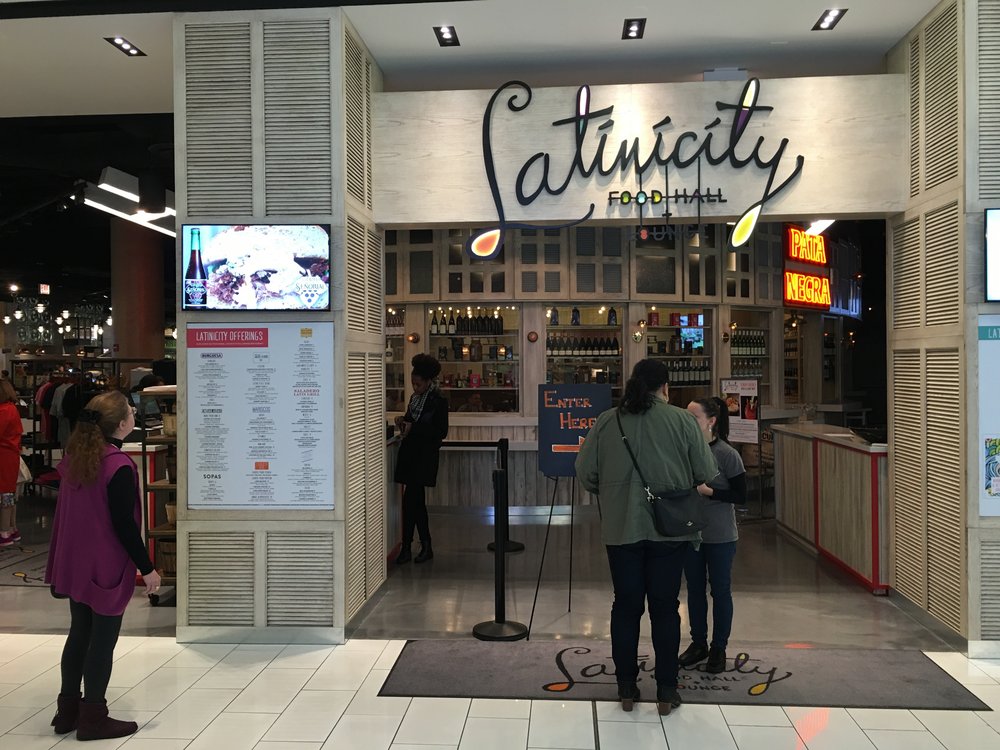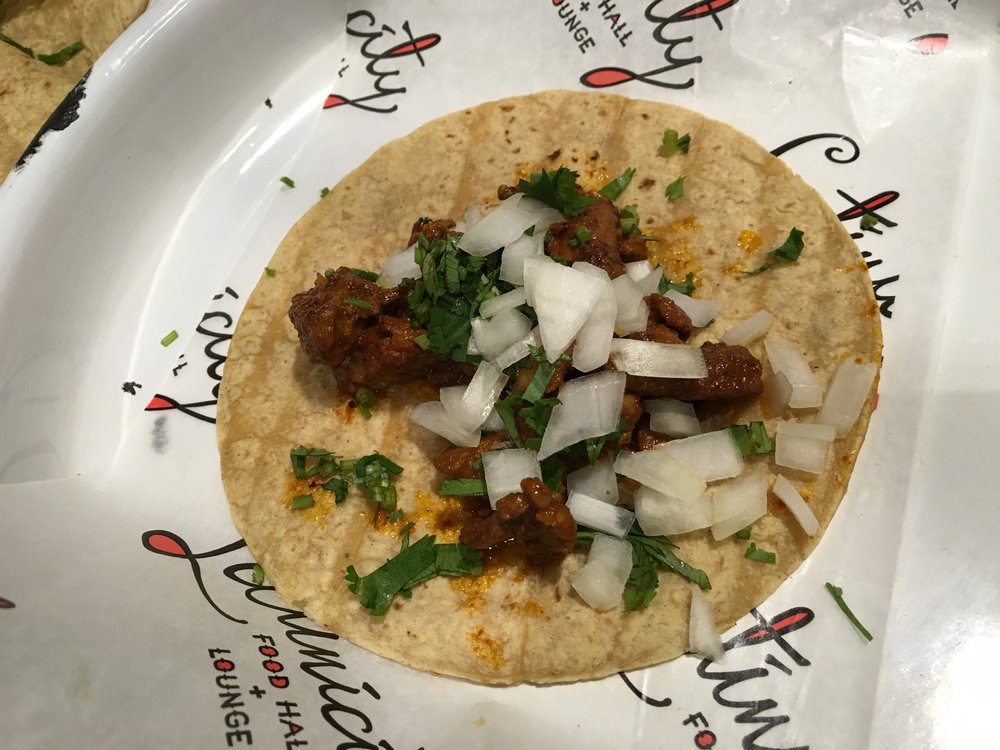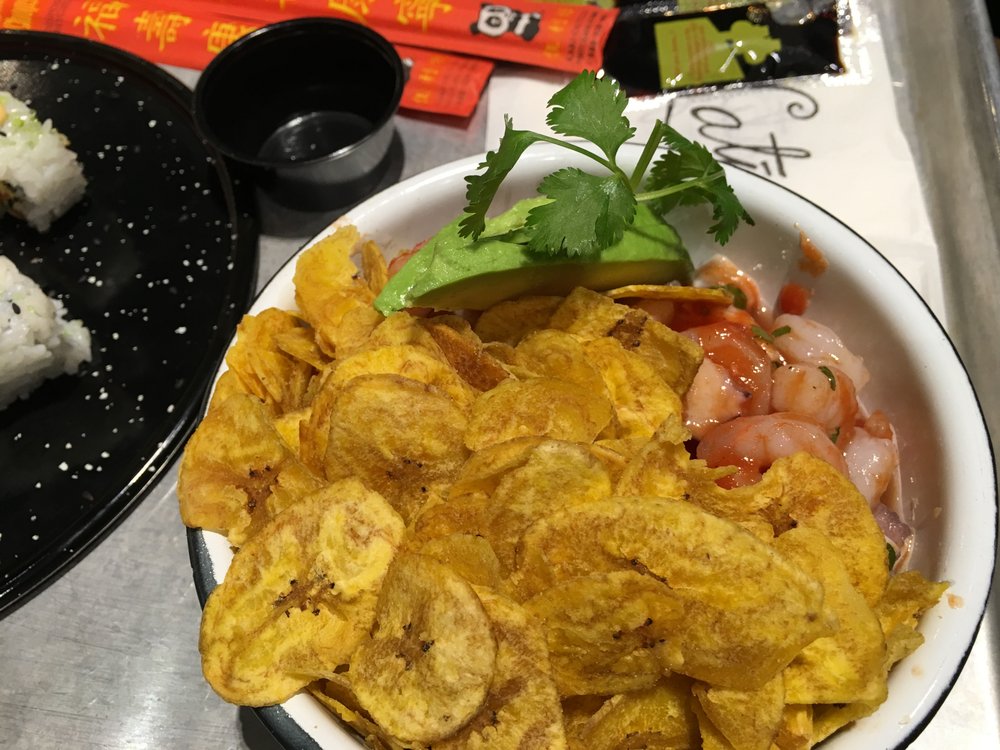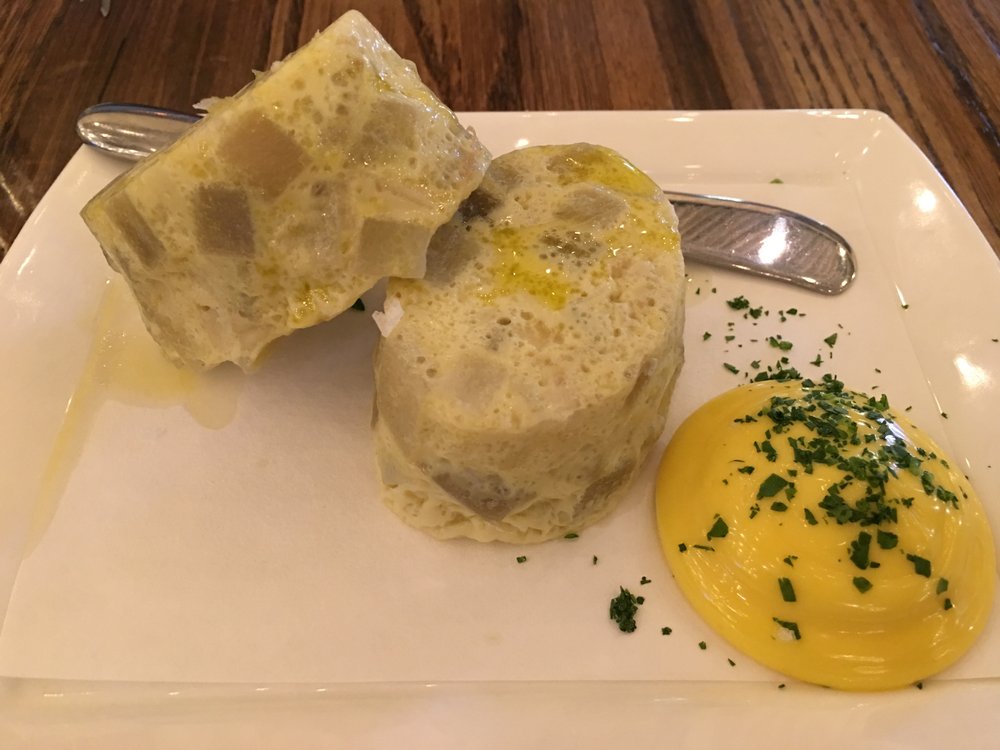 *** (3 stars)
Latinicity is a couple of concepts in one. It's essentially a mall food court, except that you use a plastic card to keep track of your purchases at the various counters and then pay on the way out.
But the first thing you come to when you enter is a conventional sit down restaurant. Do not eat there! It offers a limited select of mediocre and over-priced Spanish tapas. You will do better at literally any other tapas restaurant in town.
Beyond it, the food counters offer some interesting selections, though, including ceviche (which is really more of a seafood cocktail) and even sushi.
The best choice is Machefe Taqueria, which serves tacos, burritos and cazuelas in a fashion similar to Chipotle, but with actually good ingredients. The corn tortillas are completely authentic, for example. The pastor was not the best in town, but was decent. And at $3 the tacos are certainly reasonable.
A better deal is the burrito, which is served in a flour tortilla the size of a manhole cover for $7.
An even better deal is the cazuela, which is basically an exploded burrito served with three corn tortillas. The attraction here is that it's the only way to get the chicken mole, a nice slab of breast meat drenched in a very good dark mole sauce. It's a lot of food for $8.
There's plenty of seating in the back, but it's nicer to set near the exit, which is much quieter.
You can get better Mexican food elsewhere, but if you're in the area it's a perfectly acceptable choice.
Latinicity
108 N State St
Chicago, IL 60602
(312) 795-4444
http://www.yelp.com/biz/latinicity-chicago-2