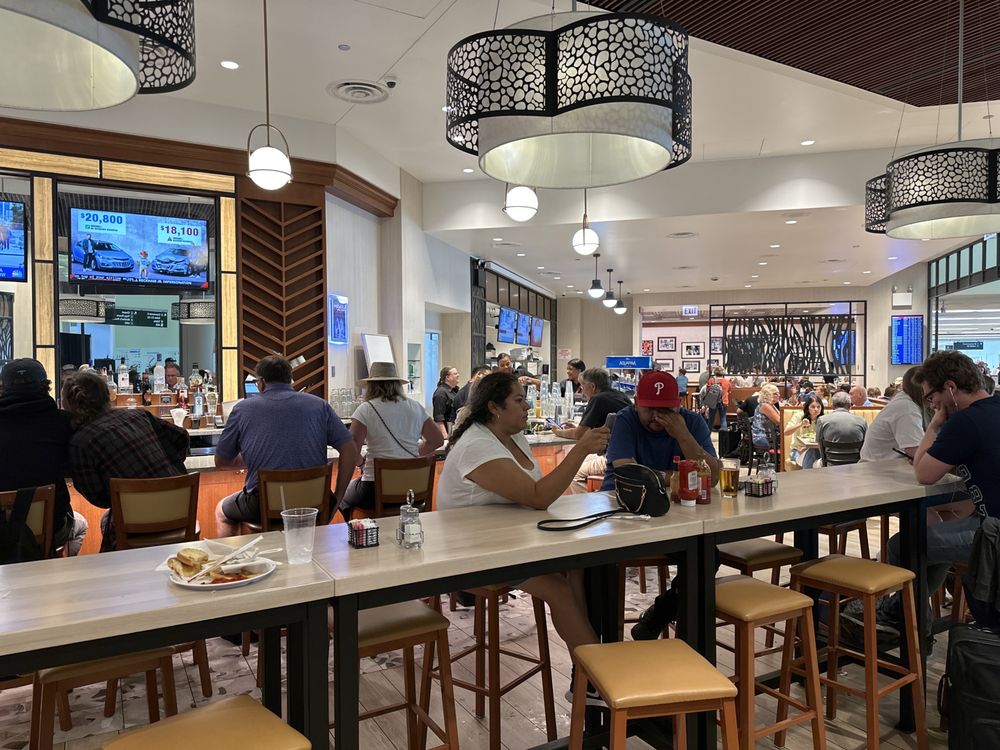 **** (4 stars)
Poor airport restaurants! They get no love. I suppose it's because people are in a bad mood trying to catch their flight, and are bothered if it takes a few minutes to get service. But Gene's bistro is actually a pretty nice place to eat. It's light and airy, and has decent service.
The menu was very limited on the day I was there, with about half of the items not available, but I was warned in advance, and advised to have the pulled pork sandwich. This was a great recommendation. It was well stuffed, had a good bun, and a delicious barbecue sauce. In fact, I had barbecue in Chicago just the day before, and the sandwich at Gene's was much better.
Of course one can always complain about the fact that a rather meager size glass of Chardonnay costs $25, but it is an airport.
Gene's Bistro
5770 S Cicero Ave
Chicago, IL 60638