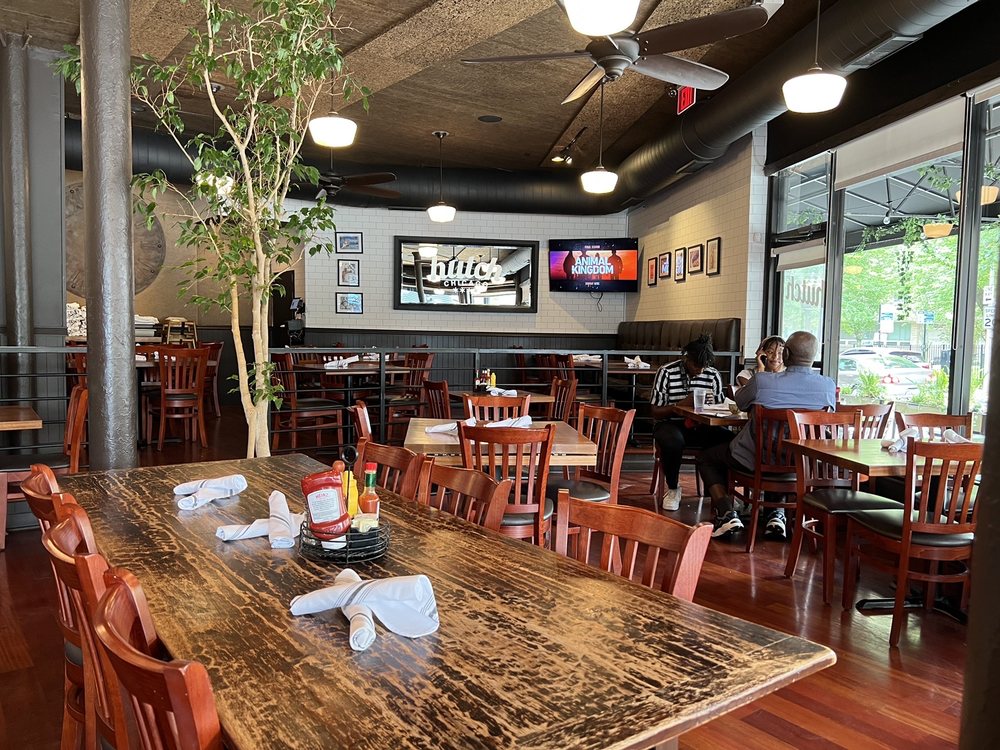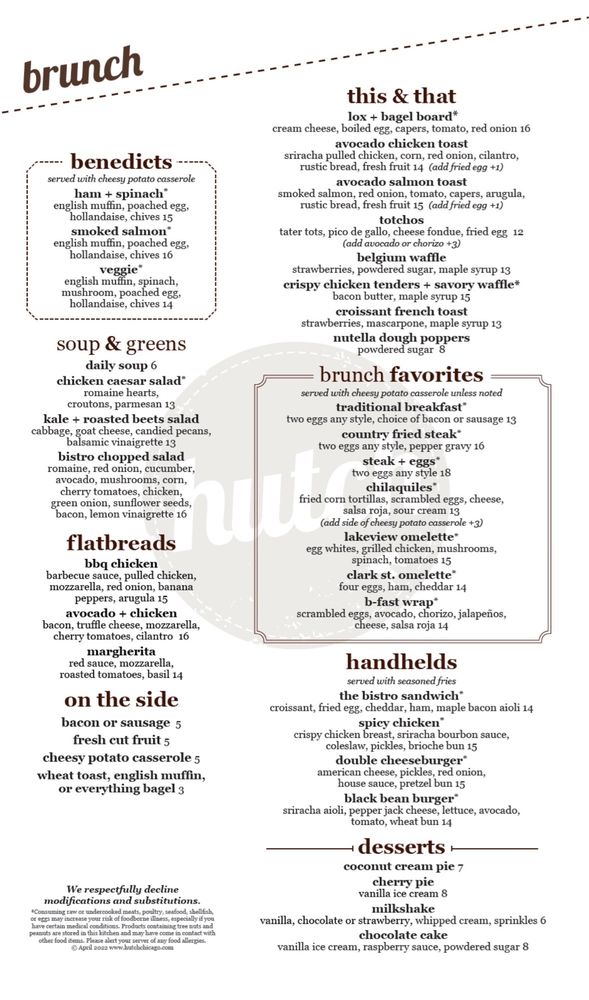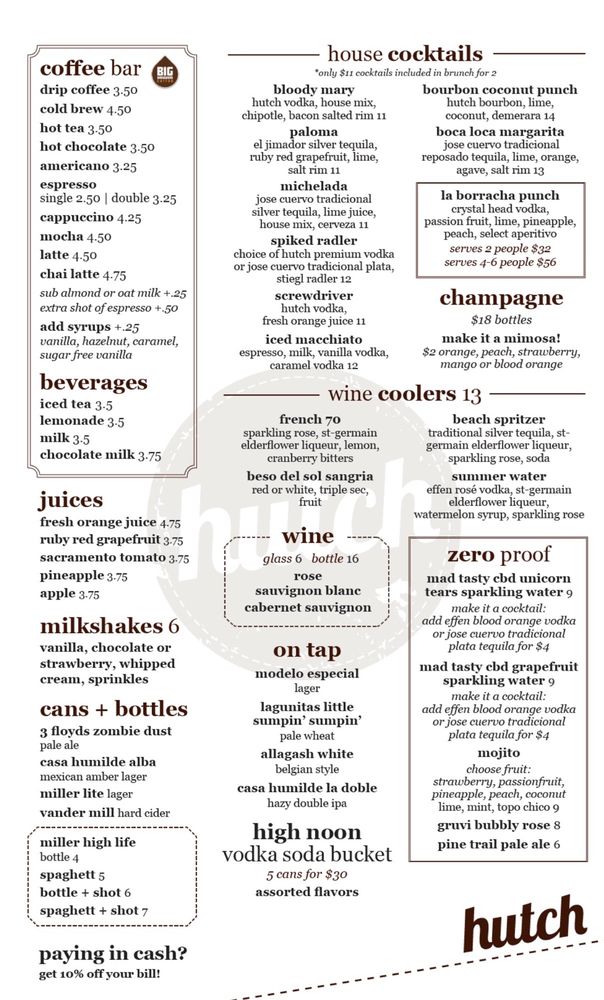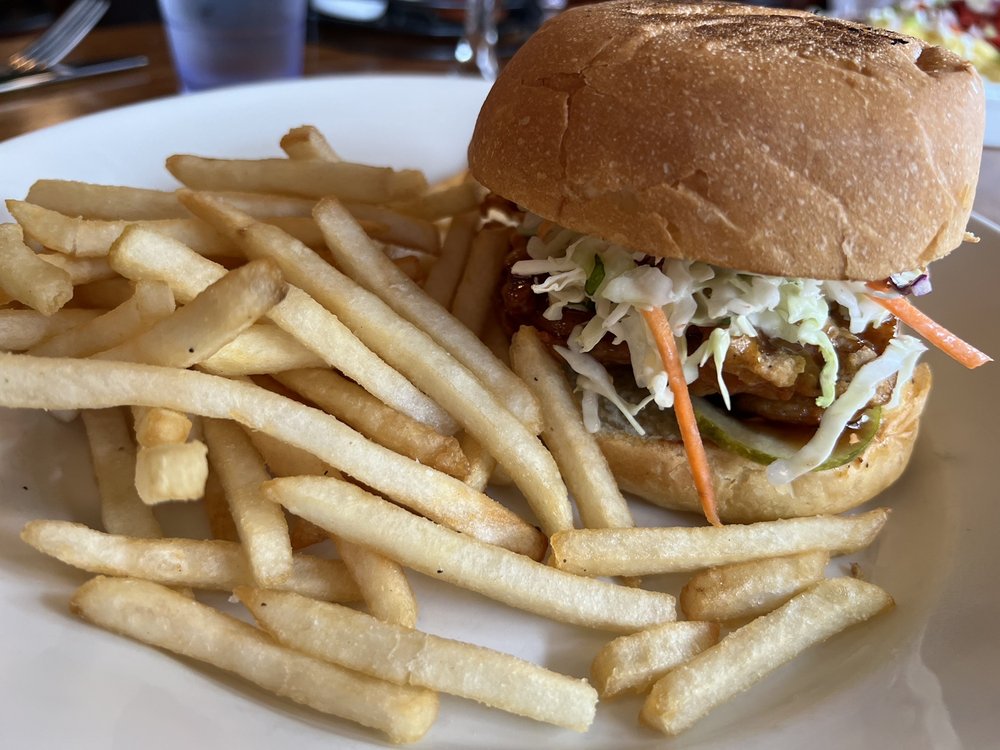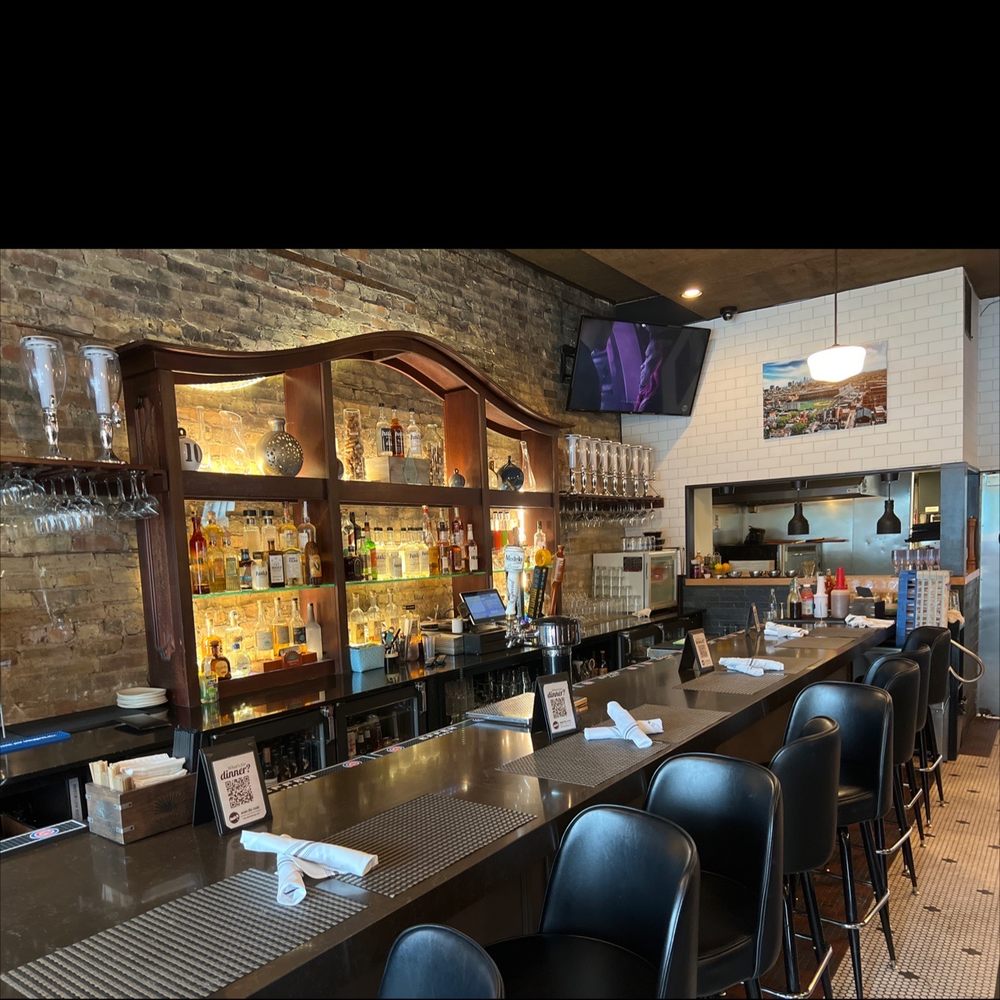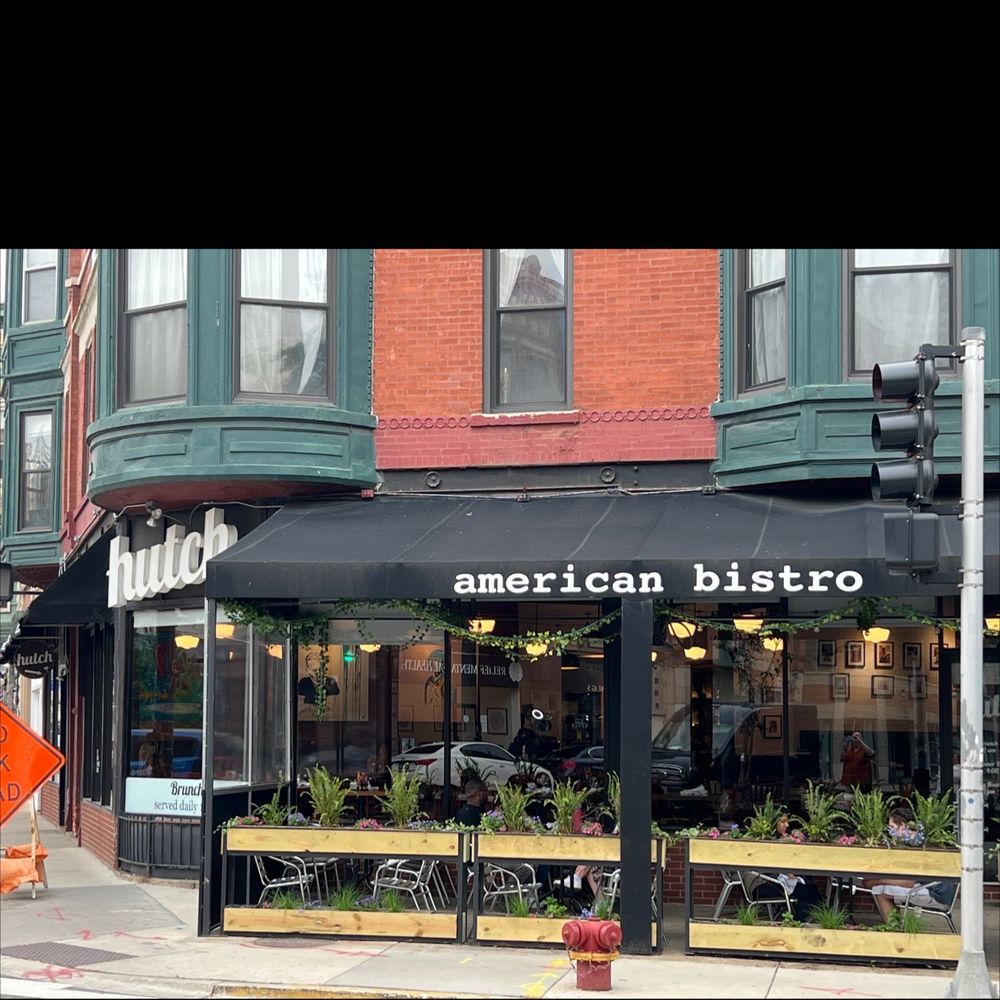 **** (4 stars)
The first thing you need to know about The Hutch is that if you are going at lunchtime, you are going to have brunch, regardless of the day of the week. There are a couple of non-brunch items on the menu, such as a cheeseburger and a spicy chicken sandwich, but otherwise it's all brunch at lunch.
We had the chilaquiles and the spicy chicken sandwich. The chilaquiles are topped with scrambled eggs. The corn chips tasted very authentic. The spicy chicken sandwich was quite good. Instead of the normal Nashville or sriracha-type sauces, they use a slightly sweet bourbon sauce, which was a nice twist. The accompanying fries were excellent.
I really like the French 70 wine cooler I tried. It was a very refreshing mix of sparkling blanc de noir, lemon juice, and bitters.
Service was fast and friendly.
Hutch American Bistro
3301 N Clark St
Chicago, IL 60657