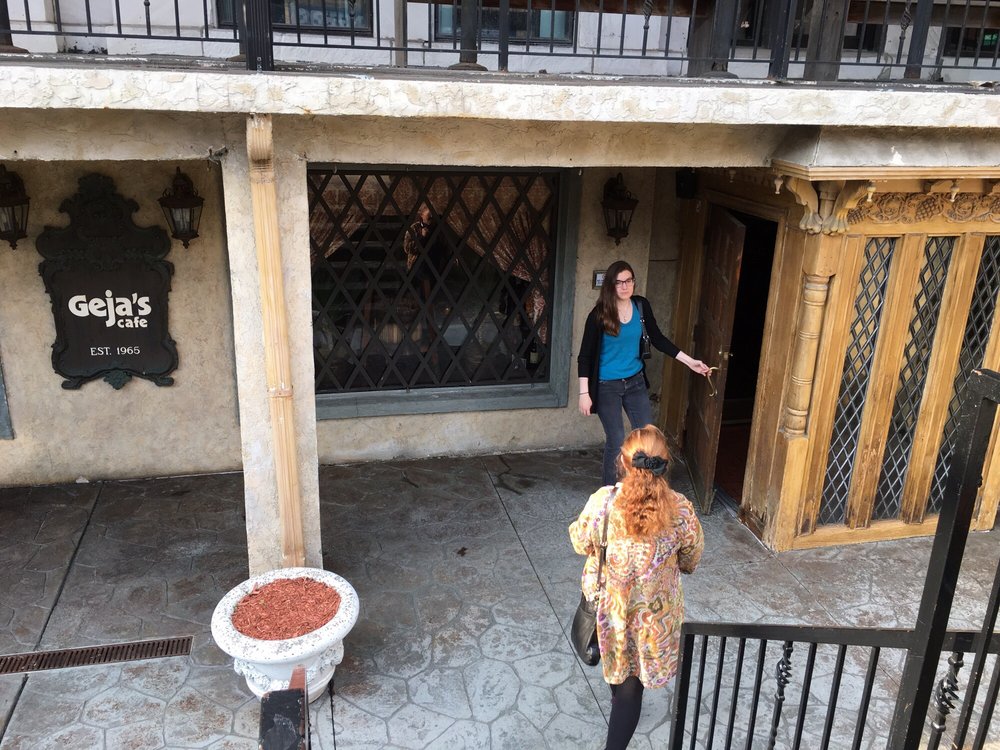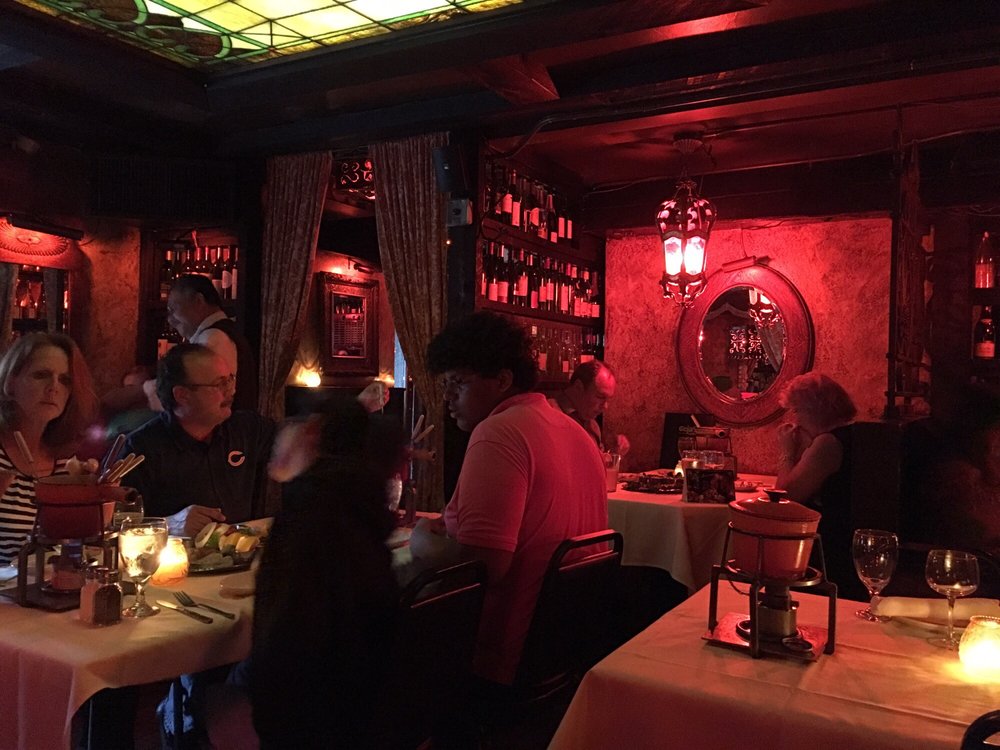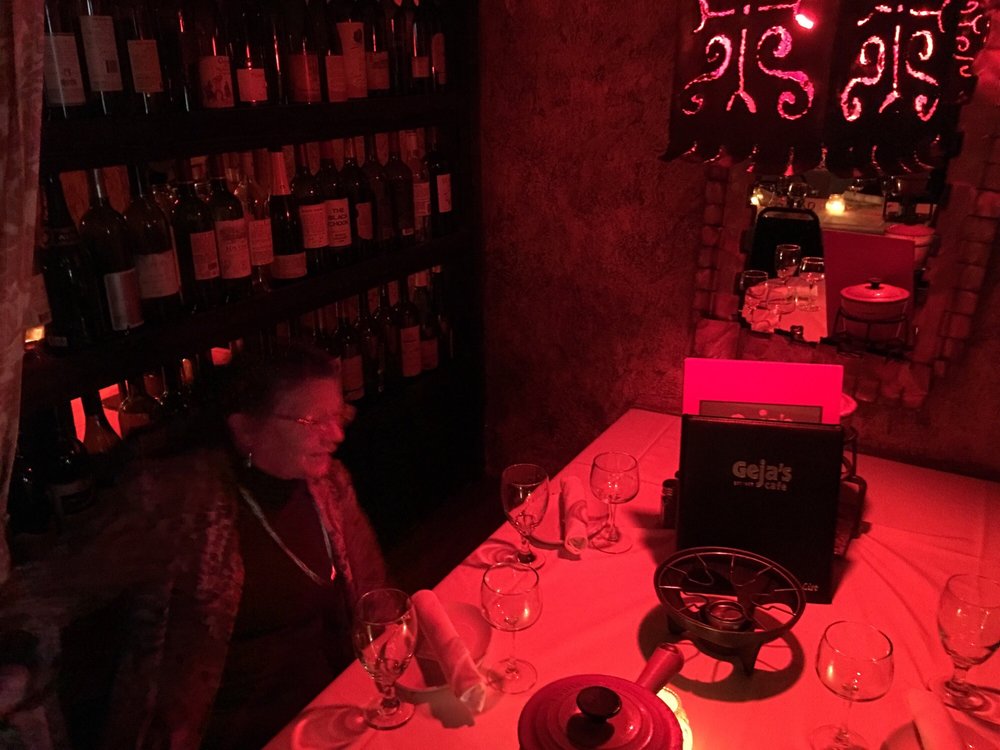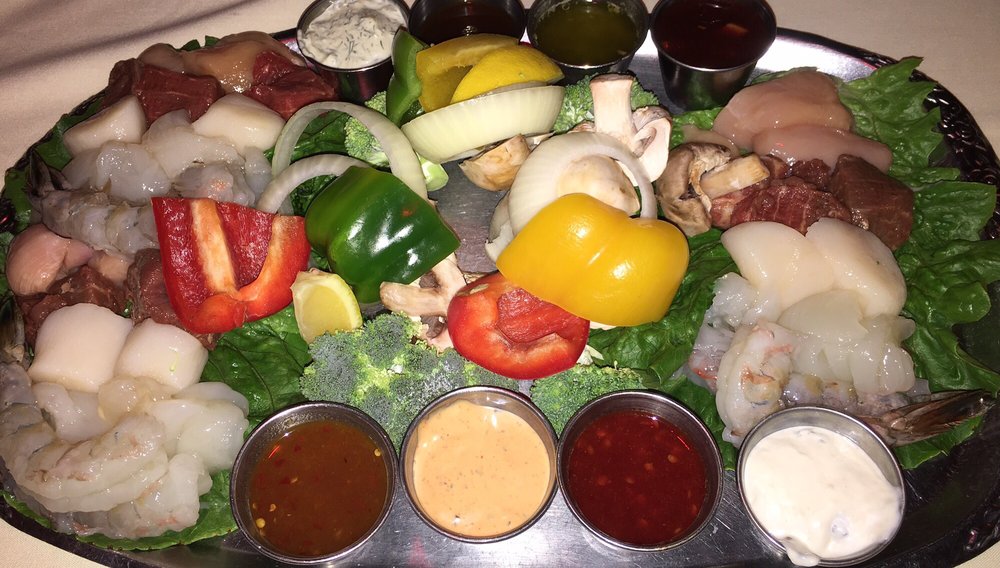 ***** (5 stars)
Geja's offers excellent fondue, and even better ambiance. If you're looking for an intimate, romantic place for a Tête à Tête, this is the spot. Be sure to ask for one of the booths, which are more like private little rooms.
The complete dinners here are pretty reasonably priced when you consider everything they include: a smokey cheese fondue appetizer, a French-style green salad, whatever entrée meats/chicken/fish/shellfish you select, and a generous chocolate fondue dessert.
Along the way your waiter will keep everything on fire and at the right temperature–at one point we had four flames going on the table at once, a record, I believe.
The wine list is really the only negative, as the choices are limited to fairly everyday wines at high markups.
Whether you're in the mood for fondue, or just a romantic evening, this is a good choice.
Geja's Cafe
340 W Armitage Ave
Chicago, IL 60614
(773) 281-9101
http://www.yelp.com/biz/gejas-cafe-chicago