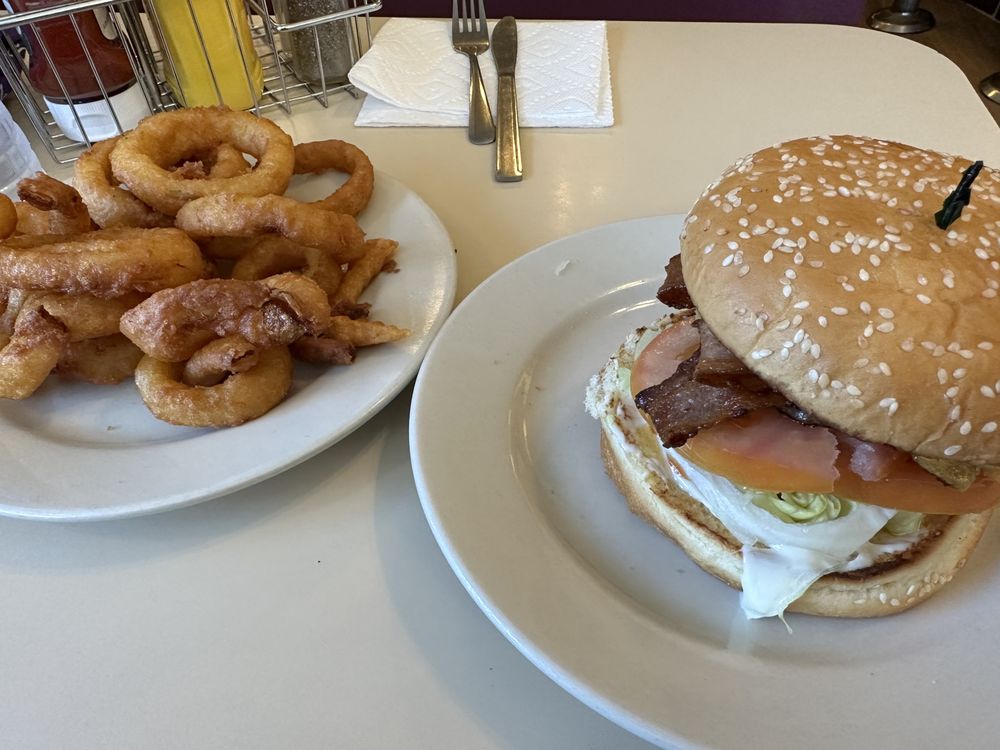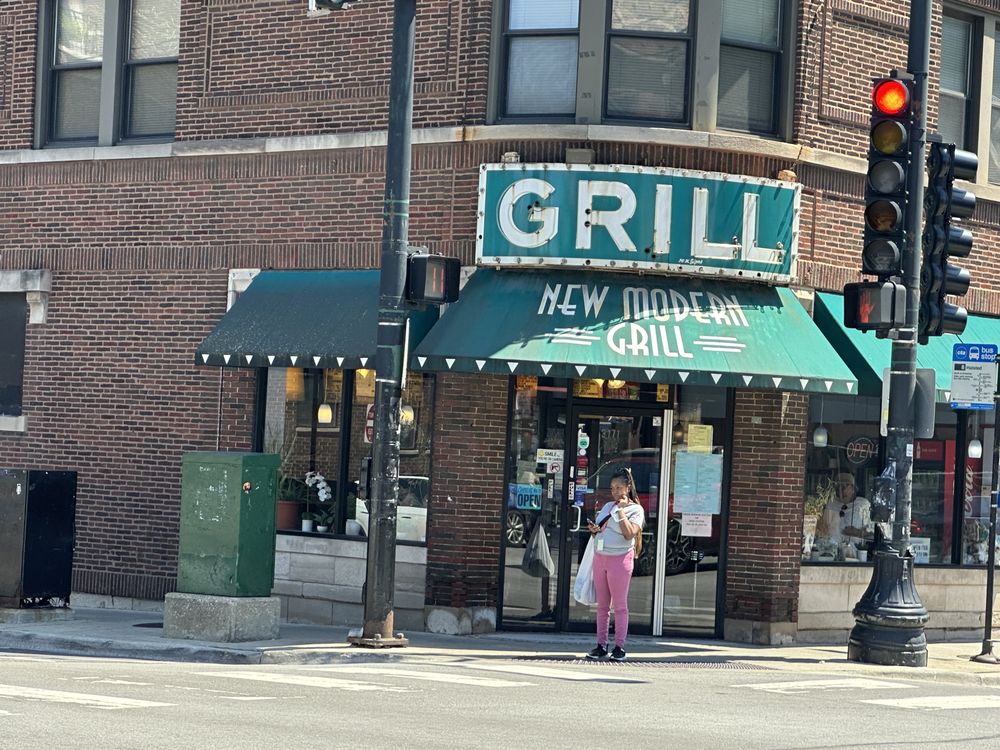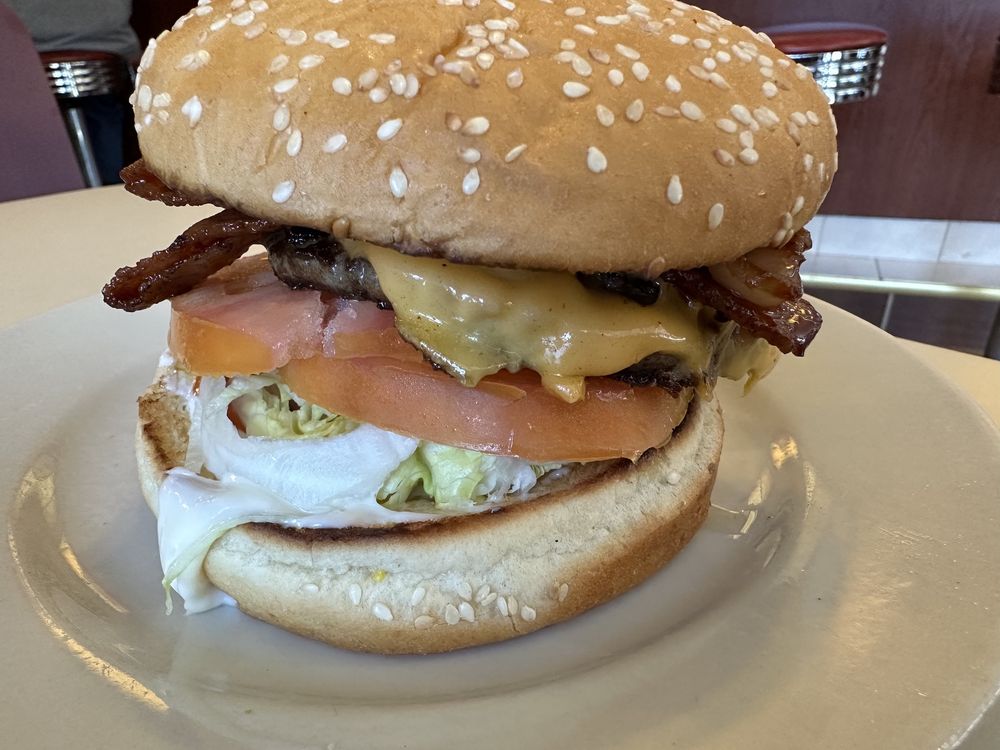 ***** (5 stars)
The Modern Grill is one of a vanishing breed of traditional diners, and it's definitely worth a visit for both historical reasons and the fantastic food.
The first thing you'll notice is the movie-set-like interior with the classic diner stools (there's also comfortable table seating). The interior dates to the 1940s, when the Grill was established. The most "recent" owners have had it since 1988. But the history goes back even further, and outside the door you'll find tile with the initials of the Irish immigrant who built the building in 1912 and ran a pub in this space.
But what about the food? In short, it's terrific. The menu is classic diner, with a full range of breakfast and lunch offerings, and a different soup every day. And the prices are impressively reasonable considering the prime location in Lakewood East.
There's no better way to judge a diner than by its burger, and you'll be hard-pressed to find a better one. It's served on a grilled fresh roll with all the fixings I like: lettuce, tomato, onion (raw or grilled), pickles (I had them substitute mine for sweet relish), mustard, and mayo. Add cheese and a pile of crispy bacon and you're in heaven.
What's heaven without a side of halos.. er, I mean onion rings. These were super crispy, beer-battered, and served in a big pile. I wanted to leave some, but I didn't.
Chris, the owner, is incredibly friendly, and makes sure everything is perfect.
This place is a real gem.
Modern Grill
3171 N Halsted St
Chicago, IL 60657