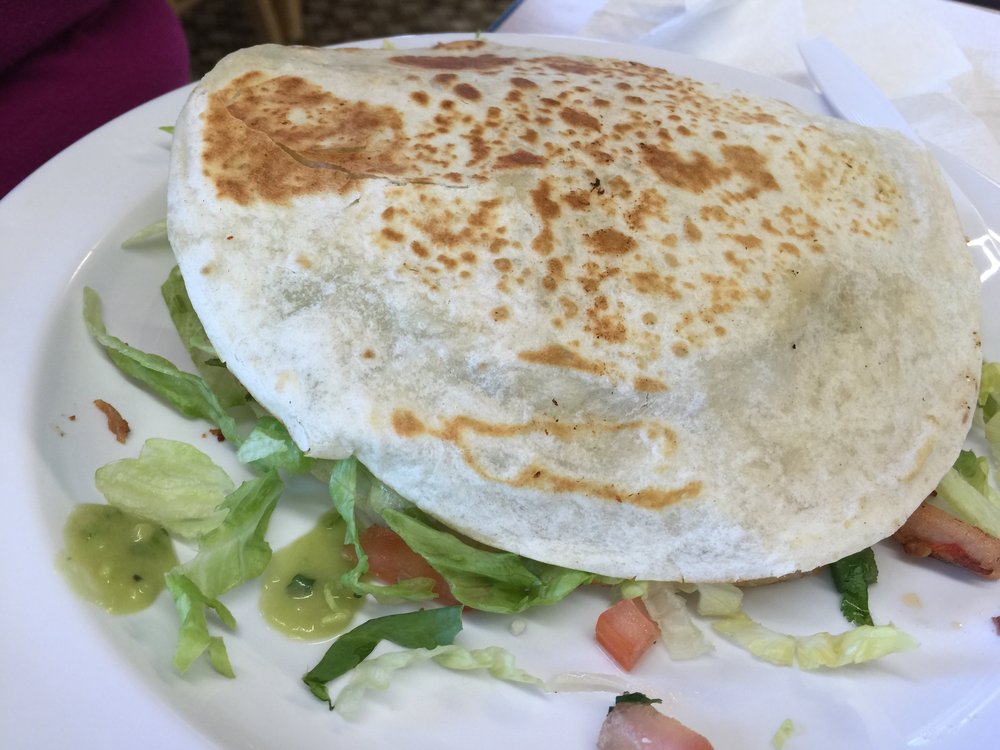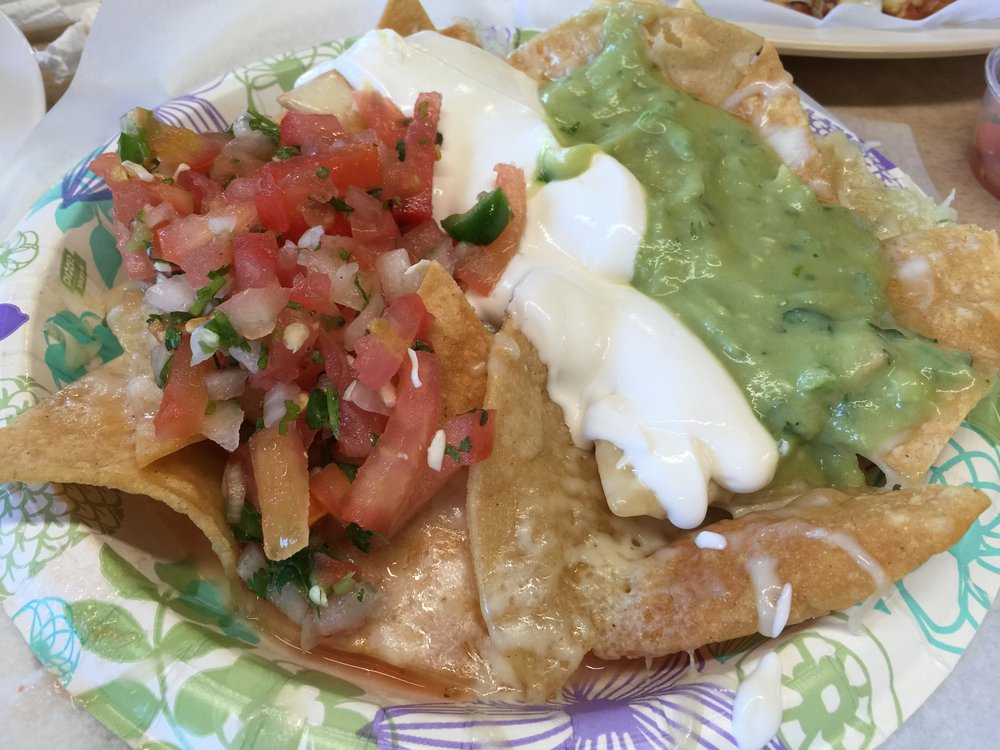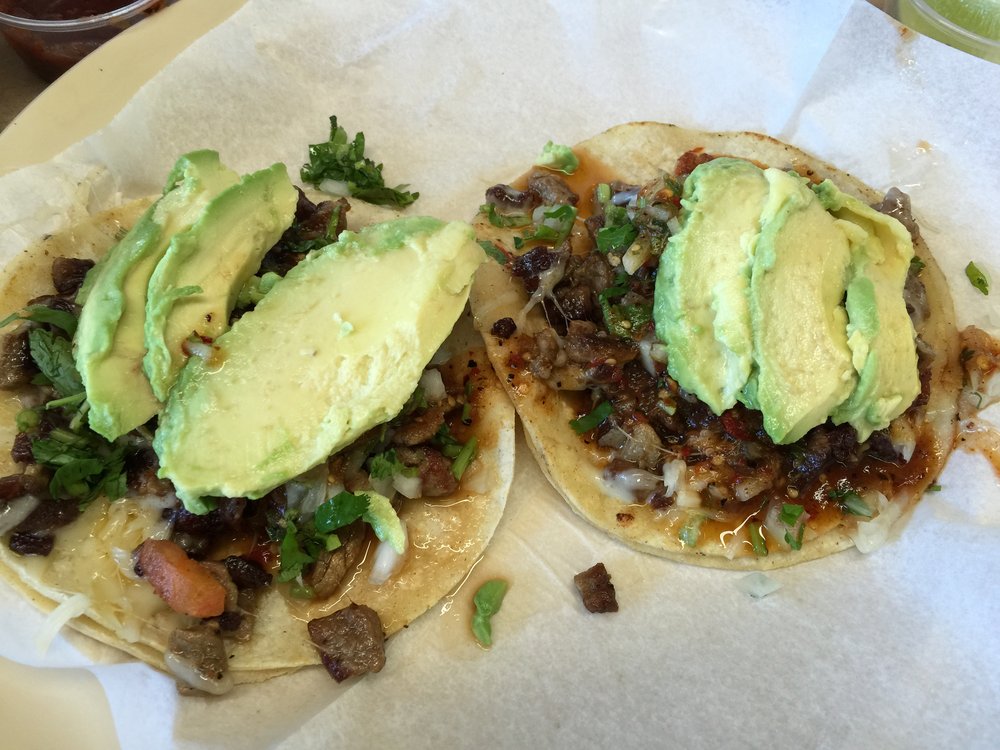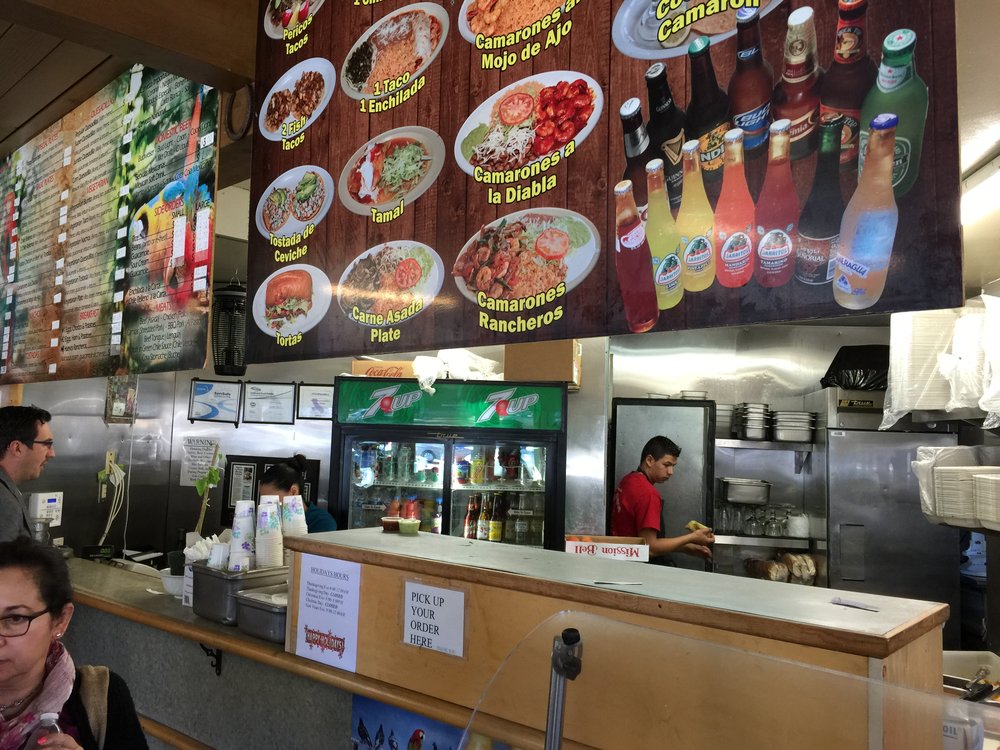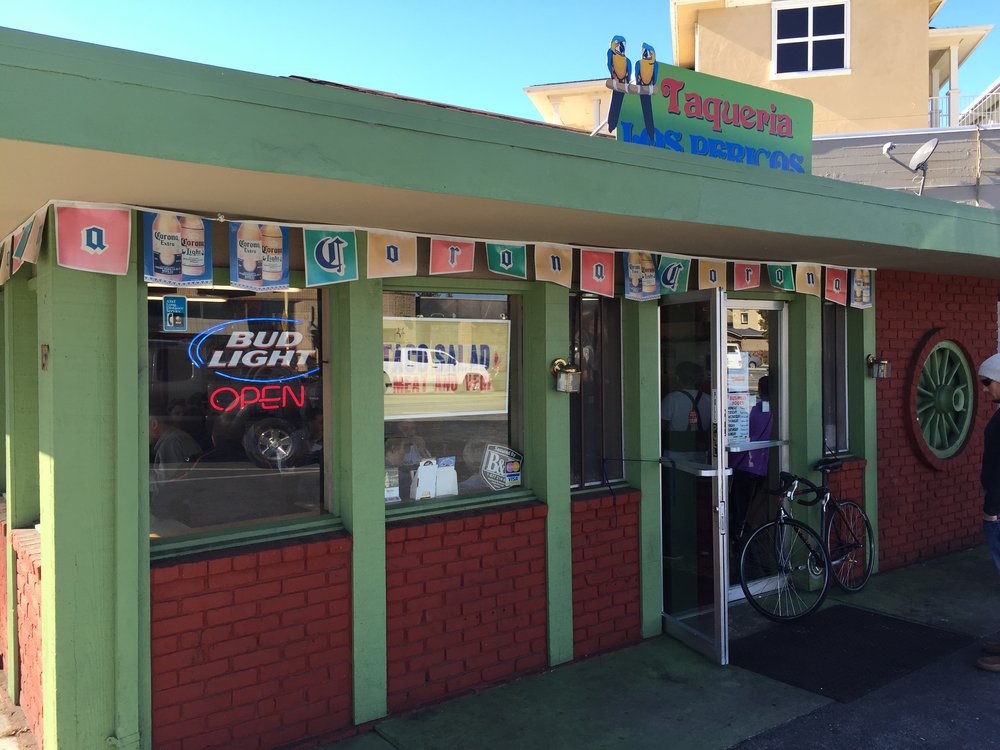 **** (4 stars)
I love this kind of dive place, where you order at a counter, serve yourself from the salsa bar, and the food is authentic.
Excellent (presumably house-made) rustic chips. The nachos and chicken quesadilla weren't too impressive, but the fish tacos were excellent, nicely spiced and great with an extra squeeze of lime.
But the highlight was the beef tacos, which were perfectly spiced, with delicious marinated beef with just the right crunchy edges to give the whole thing some texture. Probably the best beef taco I've ever had.
Taqueria Los Pericos
139 Water St
Santa Cruz, CA 95060
(831) 469-7685
http://www.yelp.com/biz/taqueria-los-pericos-santa-cruz