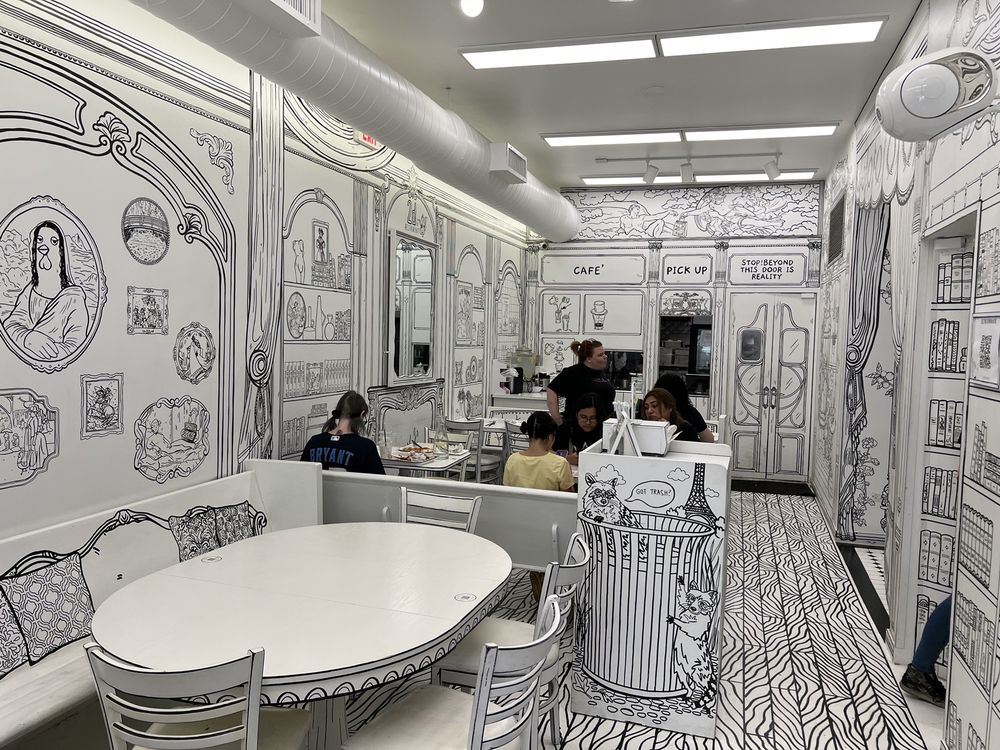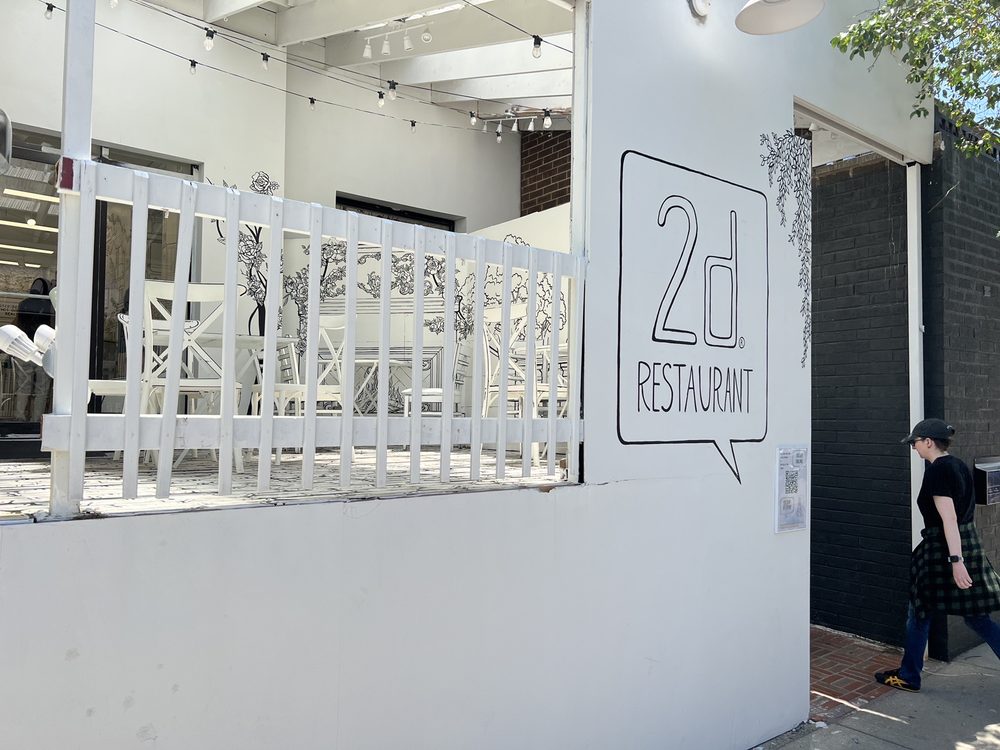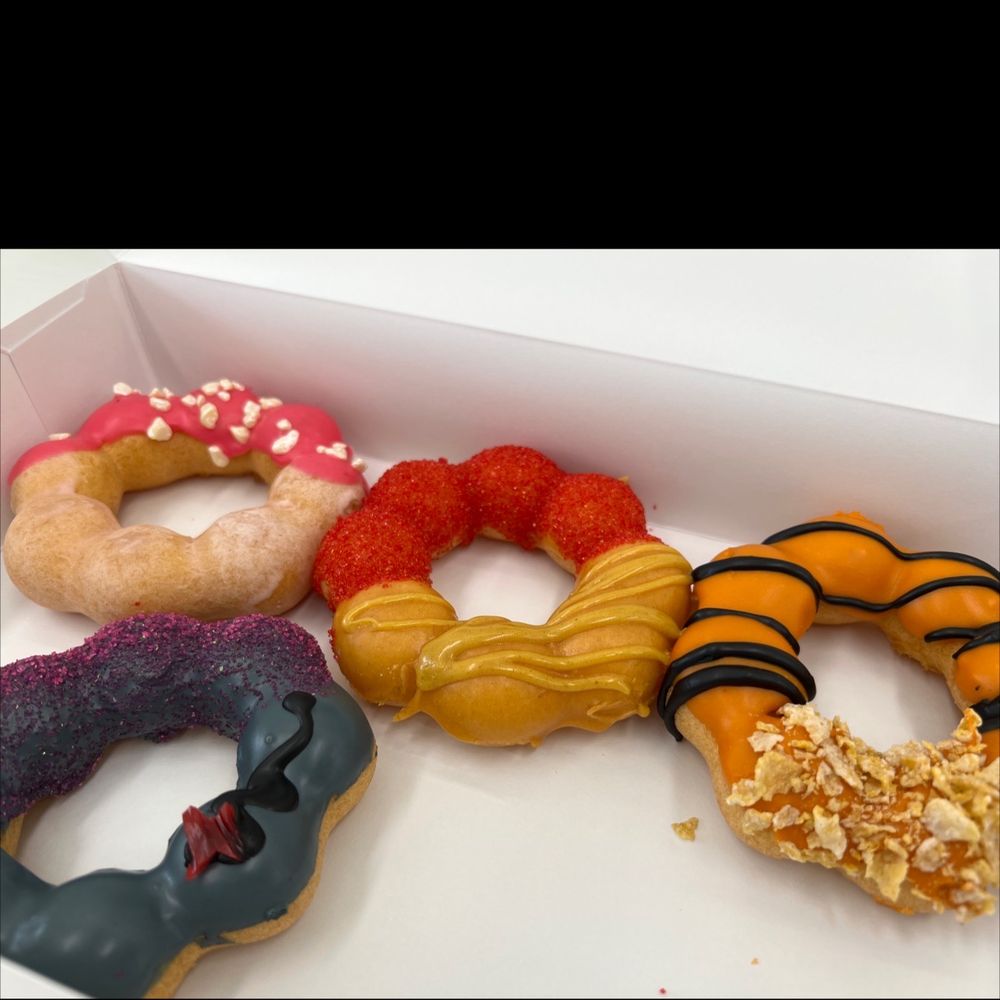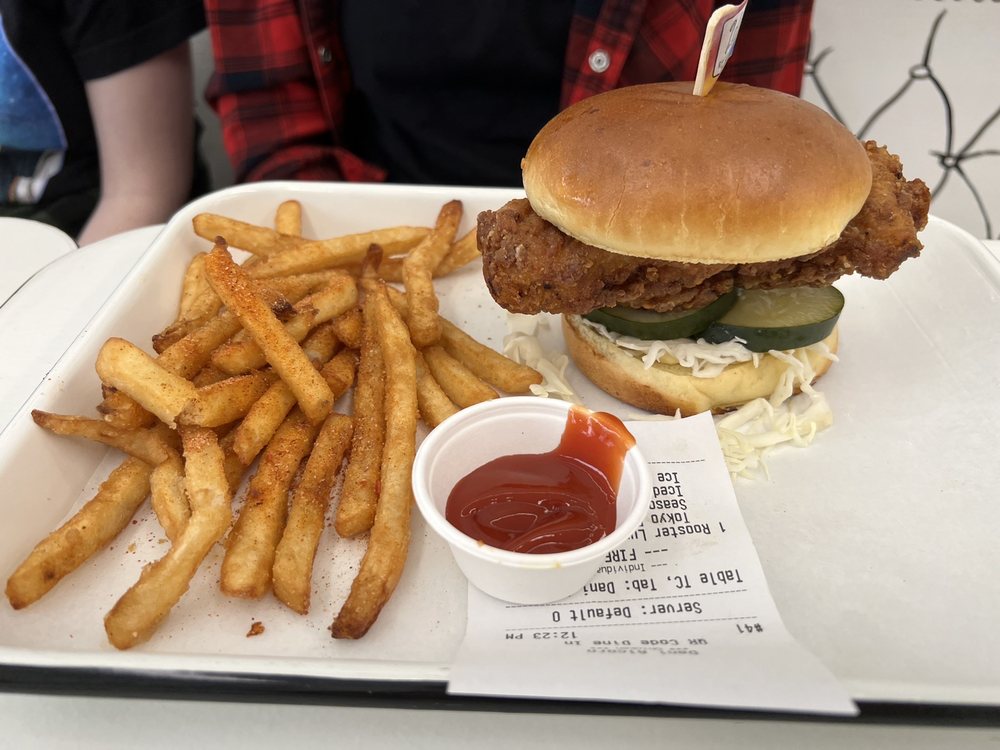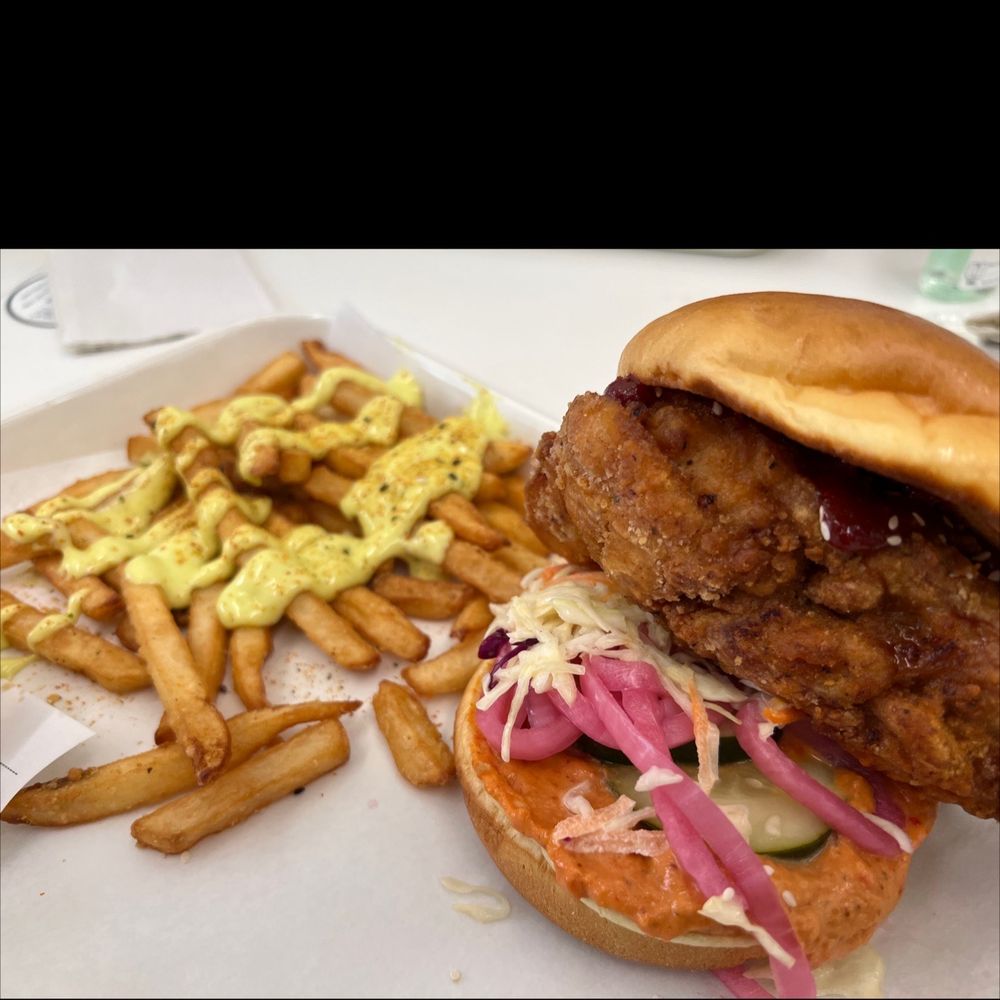 ***** (5 stars)
The concept of flat 2D illustrations on all the walls makes for a fun place to eat, but the food is also excellent. The chicken is super moist on the inside and very, very crispy on the outside. I recommend the Hot version of the sandwich. It's much less spicy than, say, Nashville hot chicken. I think it's just right.
I also really liked the wasabi fries, which are nicely crisped fries with a drizzle of creamy wasabi sauce.
The menu and ordering are all done through the QR code on each table, and food just magically shows up. Pretty cool.
2d Restaurant
3155 N Halsted St
Chicago, IL 60657