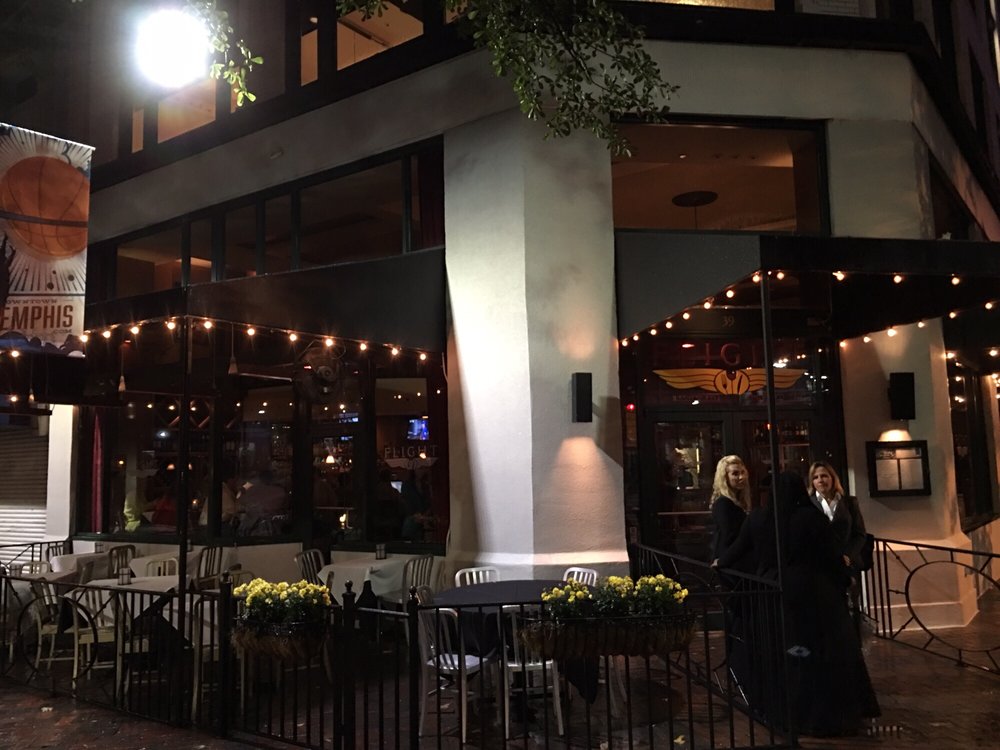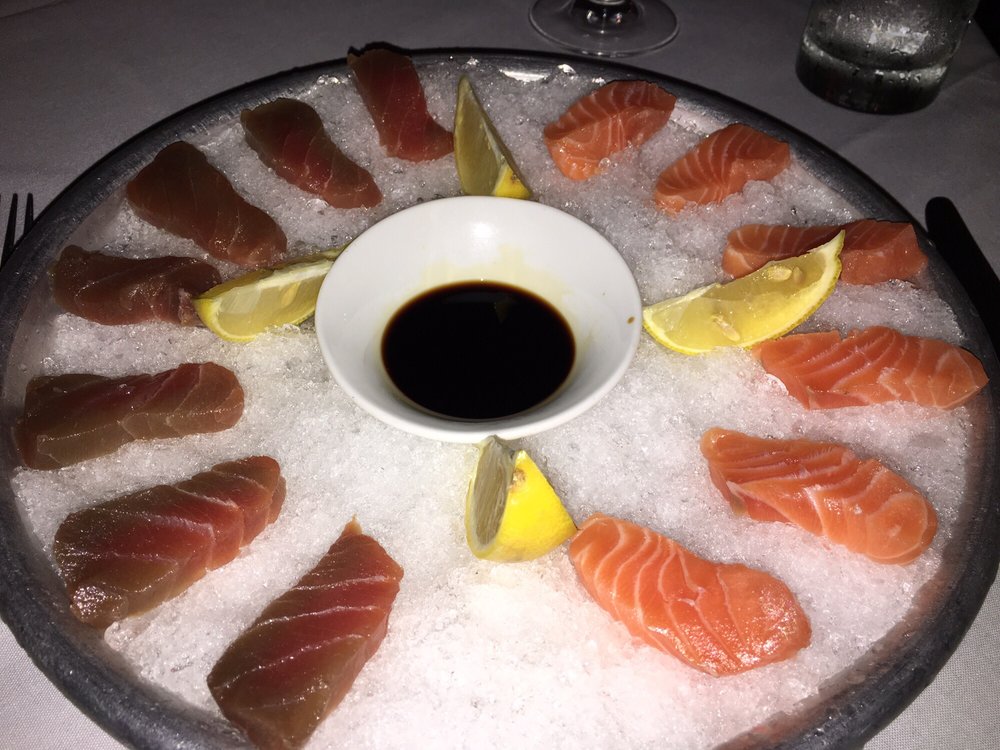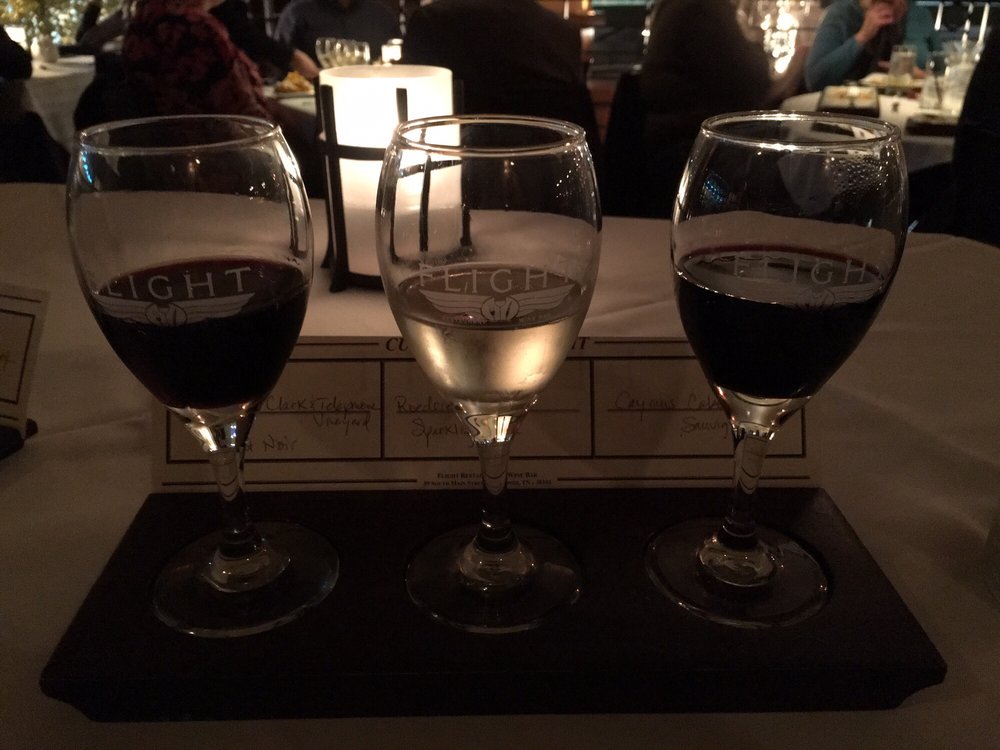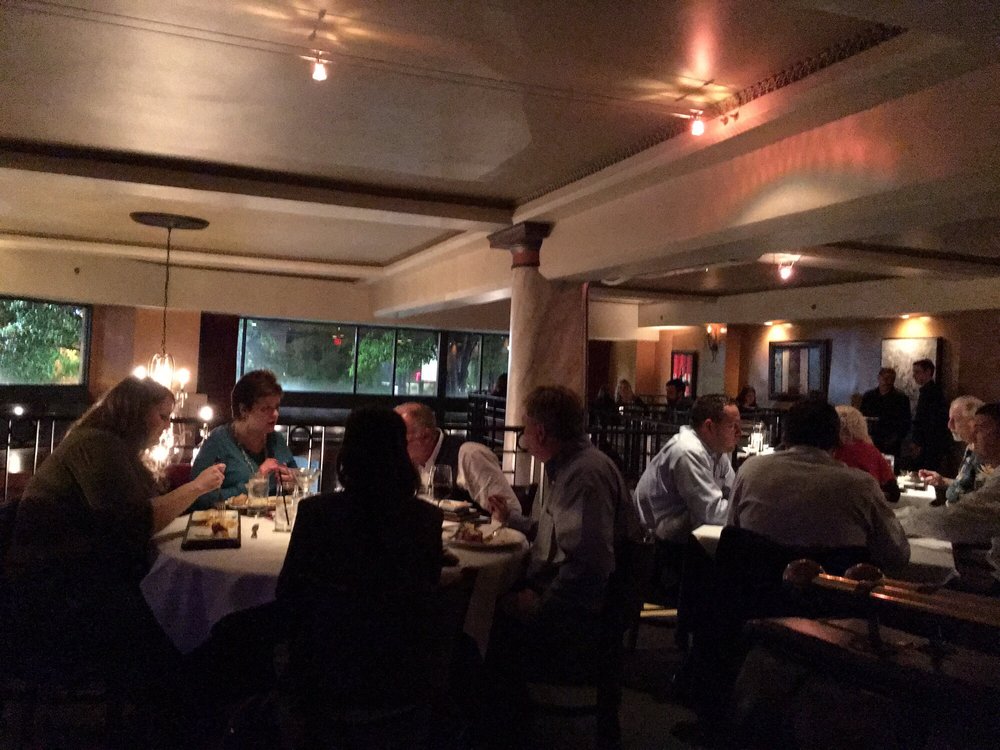 ***** (5 stars)
What a creative concept this place offers. Not only are there flights of wine, there are also flights of food. Each features three different selections.
Although they are listed as small plates, the serving sizes are quite generous. We started with the ocean flight, which featured lobster ravioli, seafood salad, and scallop Rockefeller. The ravioli was the best.
Next was the salad sampler, and all three salads were really excellent.
At this point we were getting pretty full, even thought we'd theoretically only shared two "small" plates! But we pressed on and had the sashimi. Wow! This was top quality tuna and salmon, six pieces of each, served over ice. It was odd the they had no wasabi, but otherwise exceptional.
I really liked the fact that they were totally flexible about which wines to have in each flight, so rather than sticking with their preset offerings we selected eclectic assortments to match the food and our palates.
Ambiance is bustling and trendy yet intimate, especially in the booths upstairs. Service was very attentive and professional.
I loved this concept and wish there was once closer to home.
Flight Restaurant & Wine Bar
39 S Main St
Memphis, TN 38103
(901) 521-8005
http://www.yelp.com/biz/flight-restaurant-and-wine-bar-memphis