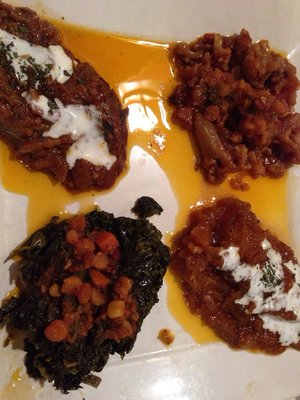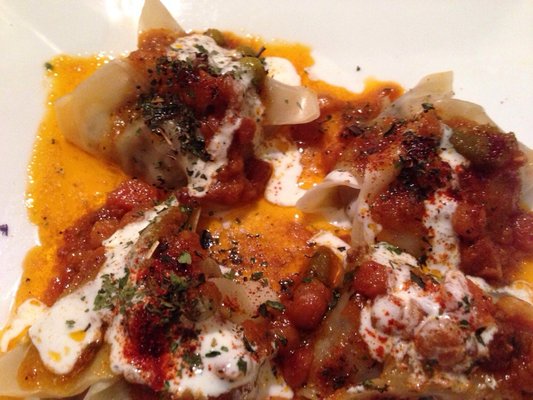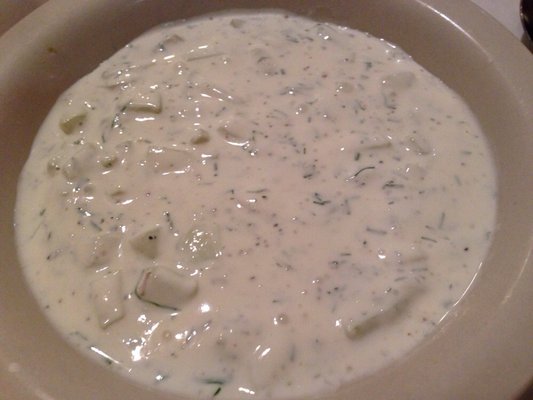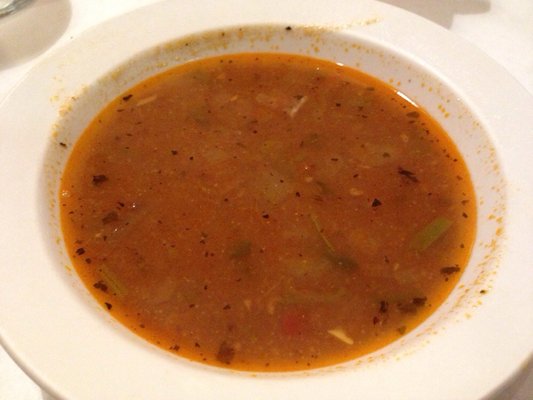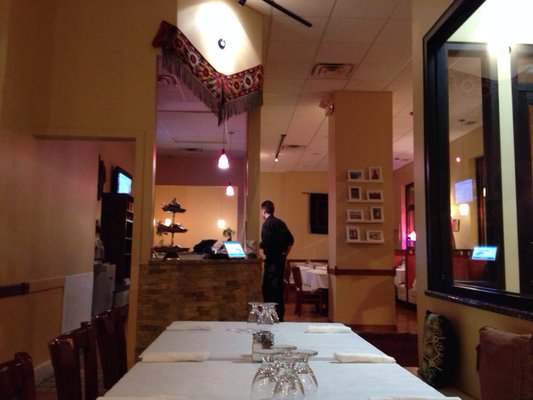 ***** (5 stars)
I'm new to Afghan cuisine, but I can't imagine how it can get much better than this.
I wanted to try as many dishes as possible, so I designed my meal around the vegetarian sampler dinner, because it included several items that are also on the appetizer menu. The eggplant, pumpkin and spinach were all delicious, but my favorite was the cauliflower, which was rich and exotically spiced.
Dinner came with lentil soup, which had a nice balance. I also tried the cucumber salad, which was mixed with yoghurt and dill, and went well with several other dishes.
But the real show stopper was the mantoo. These are like little raviolis, filled with a meat and lentil mixture that is rich, exotic, and incredibly complex. I scarfed down every bit.
Kabul House is a cheerful corner restaurant with a modern interior. Service was very friendly and efficient. It's BYOB, but the have a lovely mint iced tea that I found to be a perfect accompaniment to the meal.
Kabul House
4949 Oakton St
Skokie, IL 60077
(847) 674-3830
http://www.yelp.com/biz/kabul-house-skokie