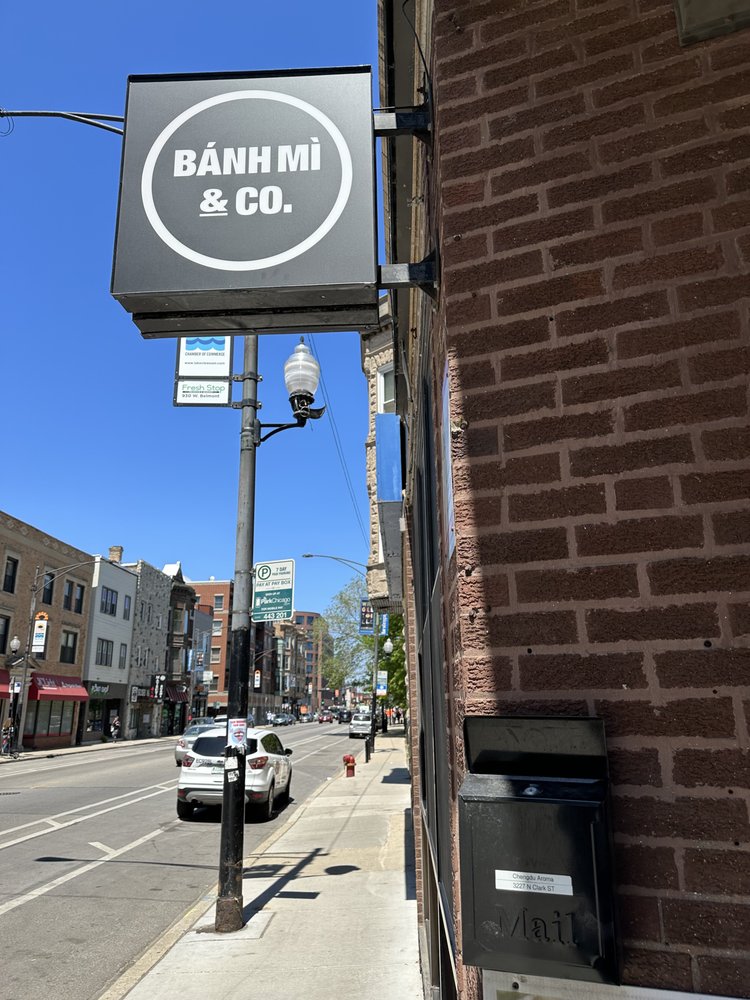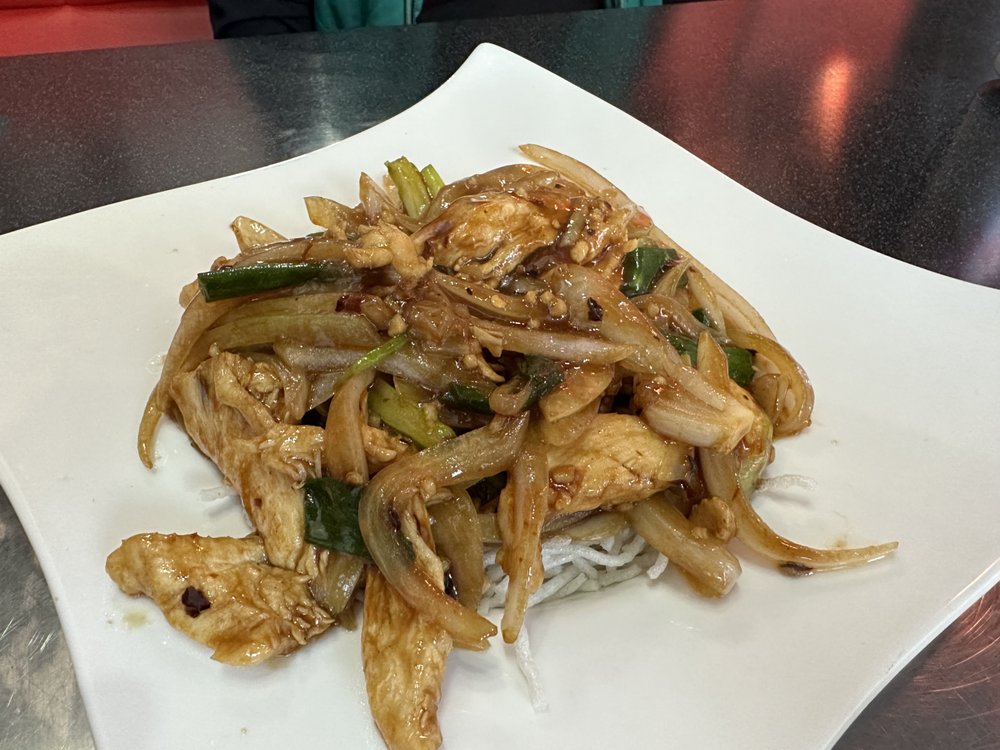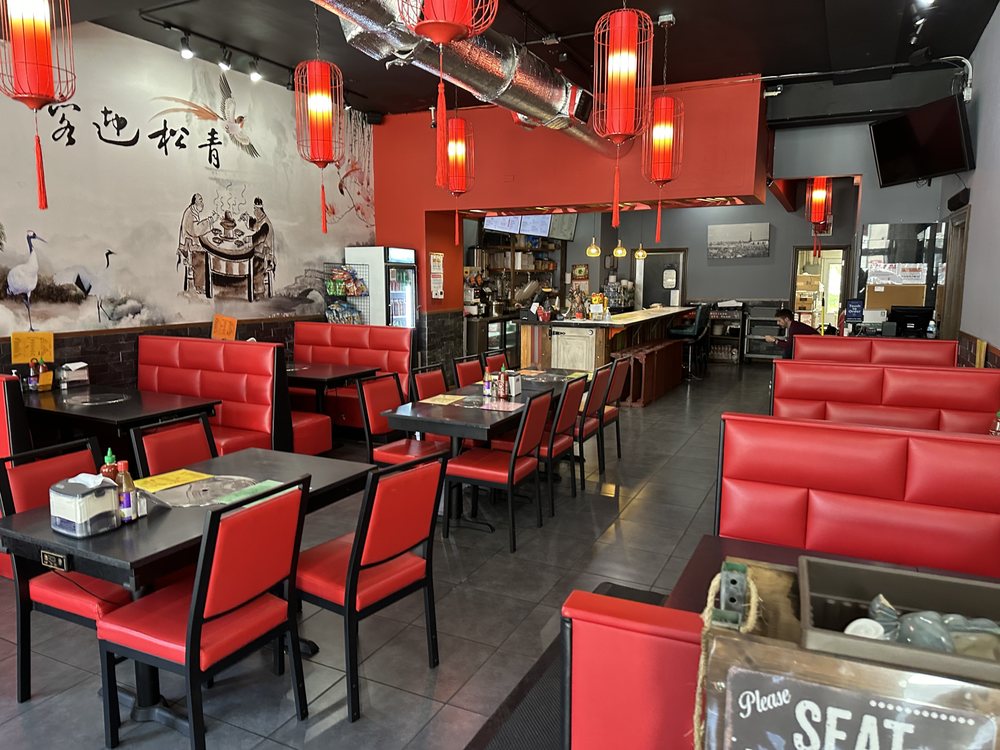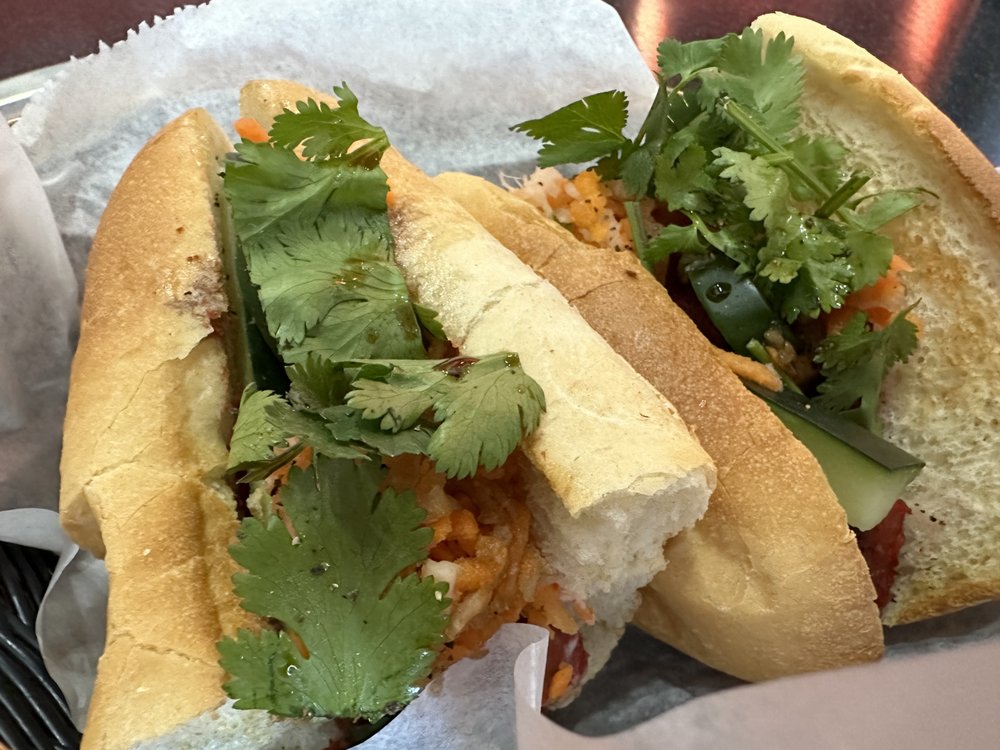 *** (3 stars)
Well, that was pretty disappointing. All alone in the dining room at lunch, and I finally had to go to the kitchen to flag someone down for service.
The secret to a great Bahn Mi sandwich is fantastic bread. This wasn't. It was just a typical roll. And there wasn't a lot of filling, although it tasted okay. Certainly not good enough to name a restaurant after. There are dozens better in town.
The rest of the menu is an odd mix of Chinese, Thai, and Vietnamese foods. We tried the Mongolian chicken and it was decent.
With a $20 order you get free egg rolls, and there is a reason they are free. I'm not sure how an egg roll can not be hot. Perhaps they are a frozen product that is baked? The inside was more like ground coleslaw, and just tepid–a bit concerning since they were supposedly "chicken flavor".
The Vietnamese iced coffee was good.
Although there were some DoorDash deliveries going in and out, there was only one other couple seated during all of Friday lunch, if that tells you anything.
Banh Mi
3227 N Clark St
Chicago, IL 60657