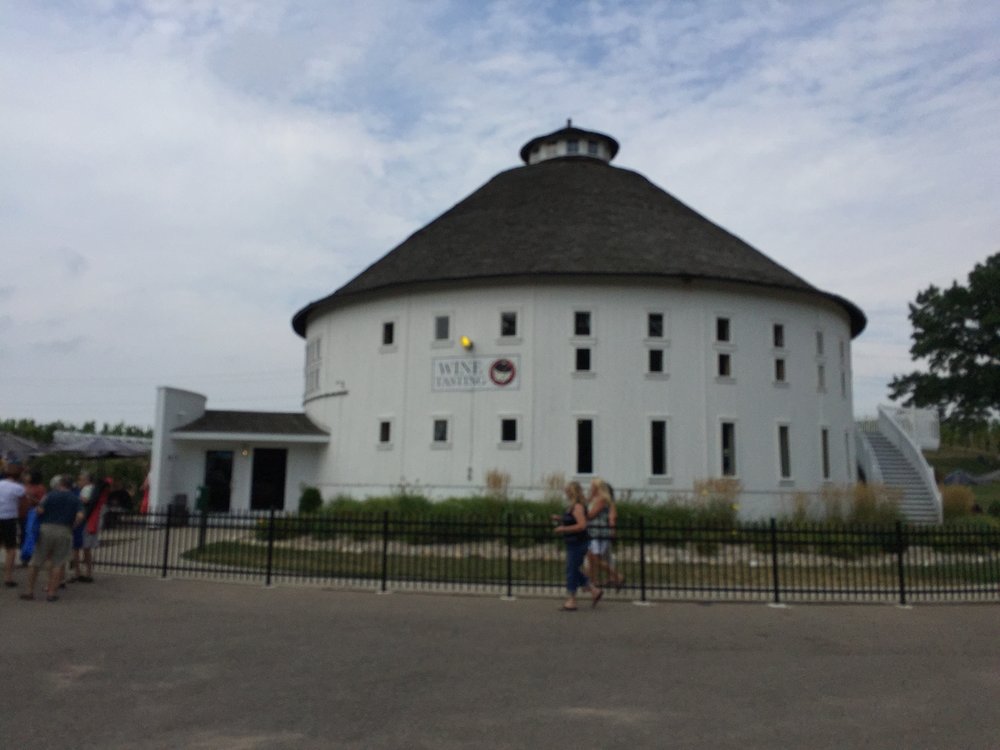 ***** (5 stars)
This place certainly had the best wine of any of the southwest Michigan wineries we visited. The large, round, tasting room can get busy, but the service is friendly, and your tasting fee includes five samples, a glass to keep, and a discount on purchases.
As with all Michigan state wineries, you can tell that the winemakers are struggling to compensate for less than ideal growing conditions for vinifera. But the battle is largely being won here, and the sauvignon blanc, in particular, was world class.
The weekend ambience at the winery is hopping. There is live outdoor music, and hundreds of folks gathered around enjoying it. There is also a barn where they sell their beers, although the brewery itself is elsewhere.
I don't recommend their distilled spirits, as the rum tastes more like vodka mixed with gin. However the walnut creme liquor is fabulous, probably the best thing they make.
Round Barn Winery
10983 Hills Rd
Baroda, MI 49101
(800) 716-9463
http://www.yelp.com/biz/round-barn-winery-baroda