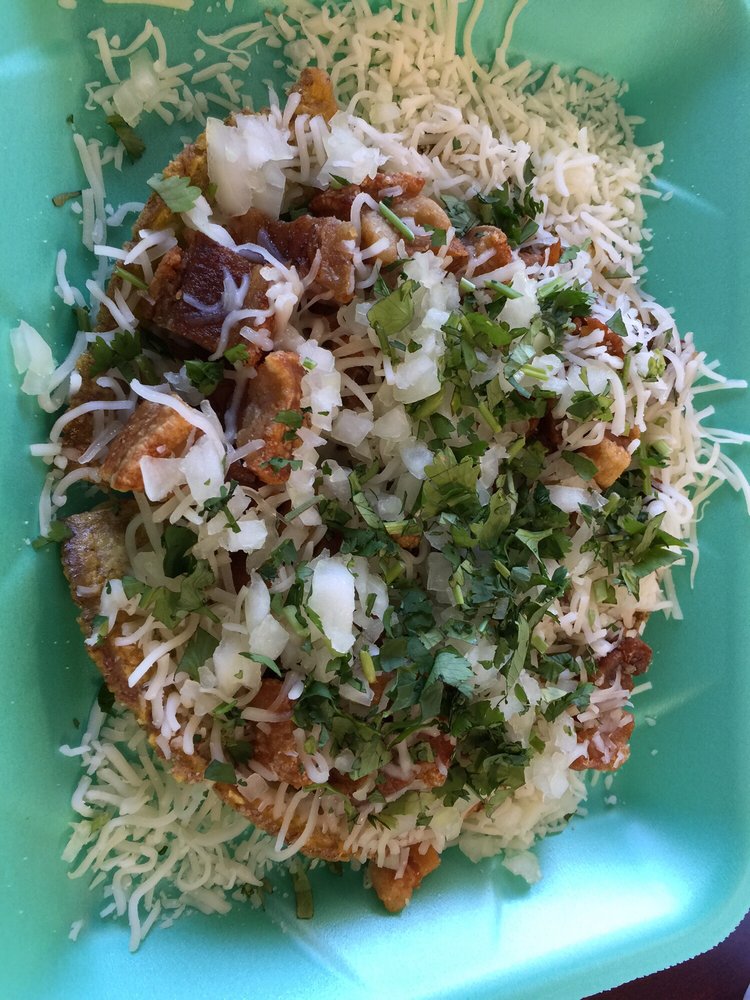 ***** (5 stars)
This is a great Colombian place for some out of the ordinary food. The main dish is served on either crispy or sweet plantains with your choice of chicken, beef or chicharrones (crispy pork skin). The thing that makes it particularly delicious is the great assortment of sauces to put on them. Try the combination of garlic and pineapple.
There are also a lot of other selections, including arepas and empanadas, and even hot dogs. Even though eleven of us showed up for lunch and one guy was handling the order taking, food prep and serving, it was really quite fast.
The place has a fair amount of seating for a counter service restaurant, and is spotlessly clean. Definitely a great spot to try something different.
Patacon Con Todo
6700 Conroy Windermere Rd
Ste 105
Orlando, FL 32835
(321) 732-3933
http://www.yelp.com/biz/patacon-con-todo-orlando-2