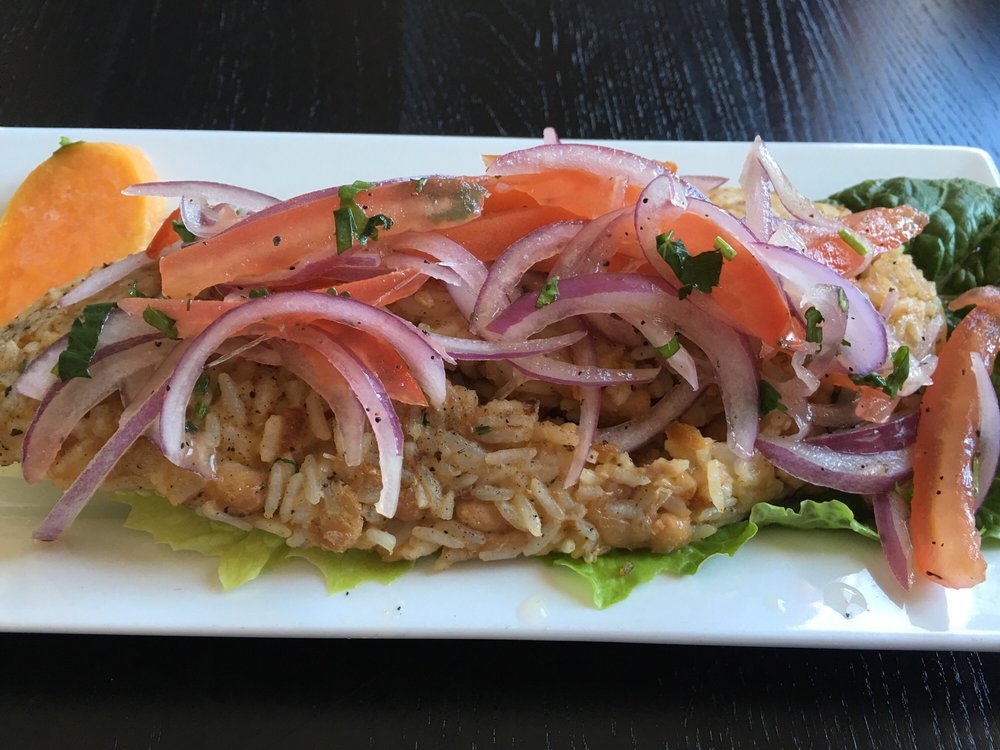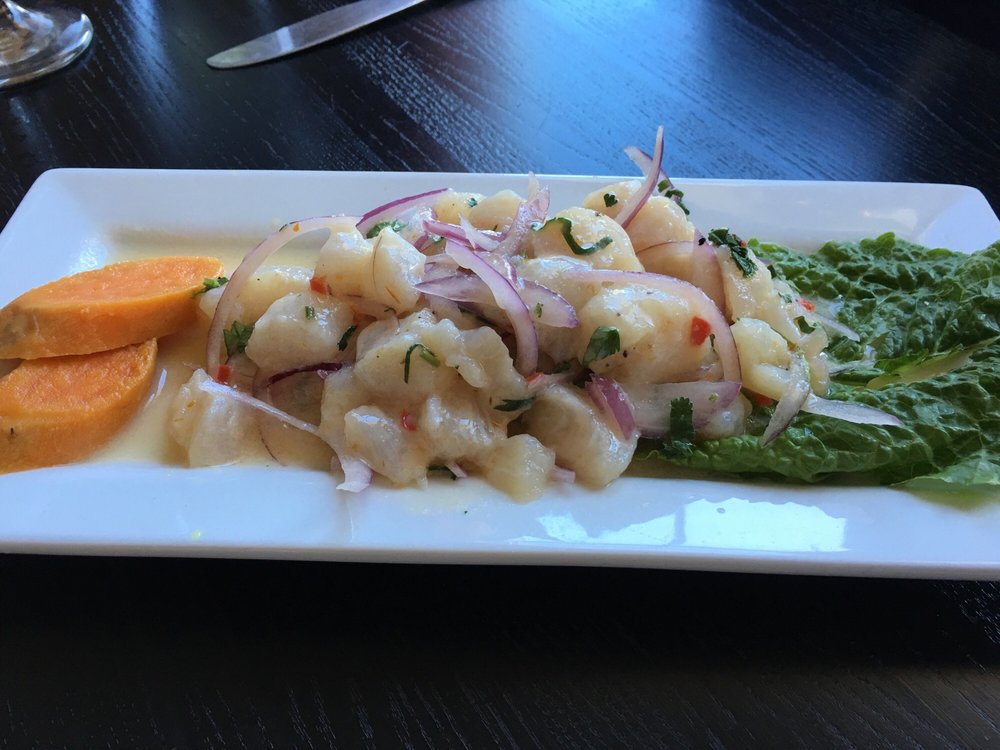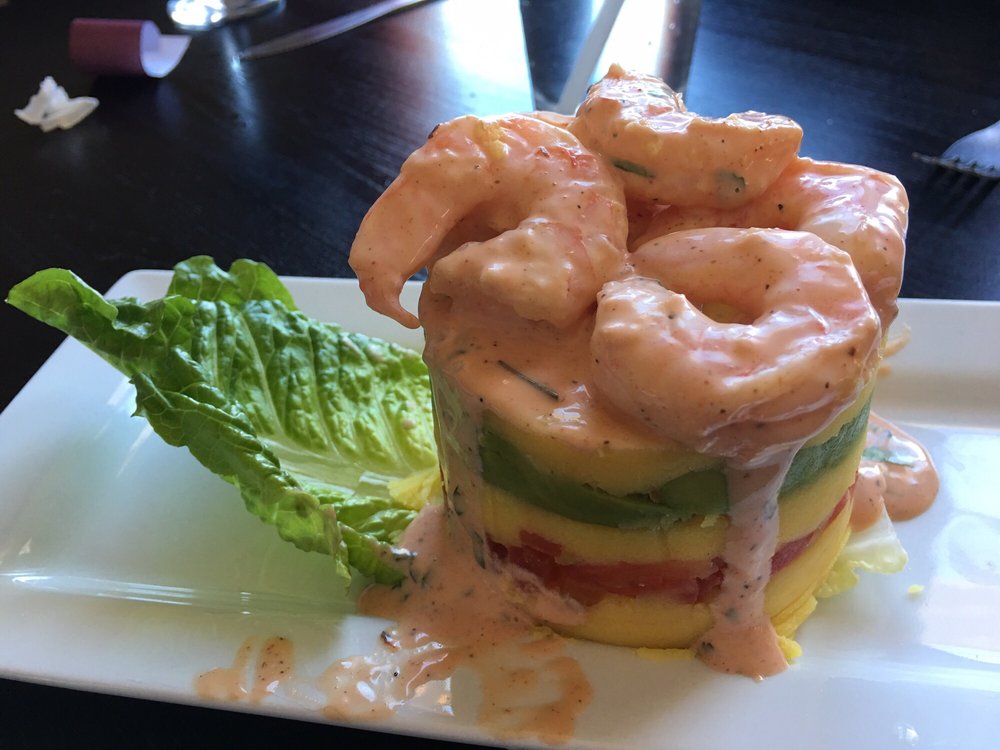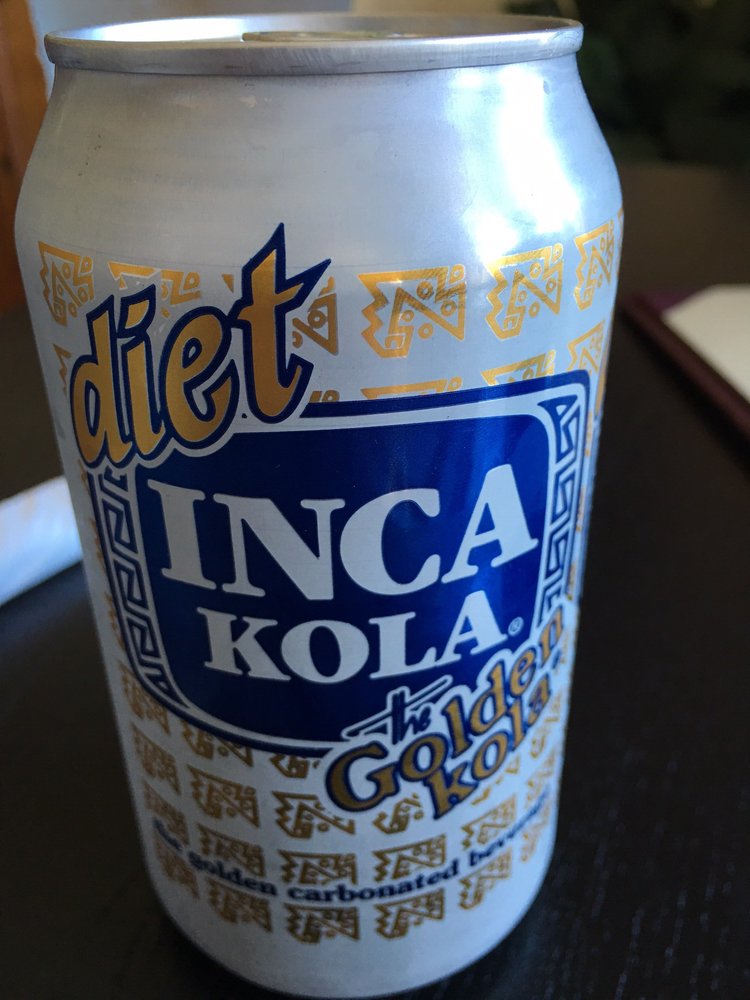 **** (4 stars)
This is not an easy place to find. It's inside the Renaissance building, on the second floor, and the only obvious signage is a temporary sign on the sidewalk behind the building, and another at the base of the stairs inside.
But it's worth the effort to locate it. We were personally greeted by the owner and immediately made to feel welcome as he explained the menu.
We started with the Causa De Roca, an attractive stack of seasoned mashed potatoes mixed with yellow peppers, layered with tomato and avocado, and topped with Shrimp and a sauce made of mayonnaise and ketchup with blackened seasoning, lime and cilantro. It was delicious.
It seemed only logical to order the lunch dish called Mr. Cebiche, and that was a good move. The mixture of white fish "cooked" in lime juice was served ice cold, and my wife declared it the best ceviche she's had outside of Peru.
My lunch was also good, the Tacu Tacu, consisting of Stir-Fried Rice with Beans topped with onions and tomatoes marinated in lime juice.
The interior of the restaurant is charming, and very clean. Many of the tables have a nice view of the shopping street below. It can be a challenge to park in Mount Dora, but there is a well-disguised public parking structure two blocks to the south.
Mr. Cebiche
411 N Donnelly St
Ste 212, 2nd Fl
Mount Dora, FL 32757
(352) 735-8106
http://www.yelp.com/biz/mr-cebiche-mount-dora