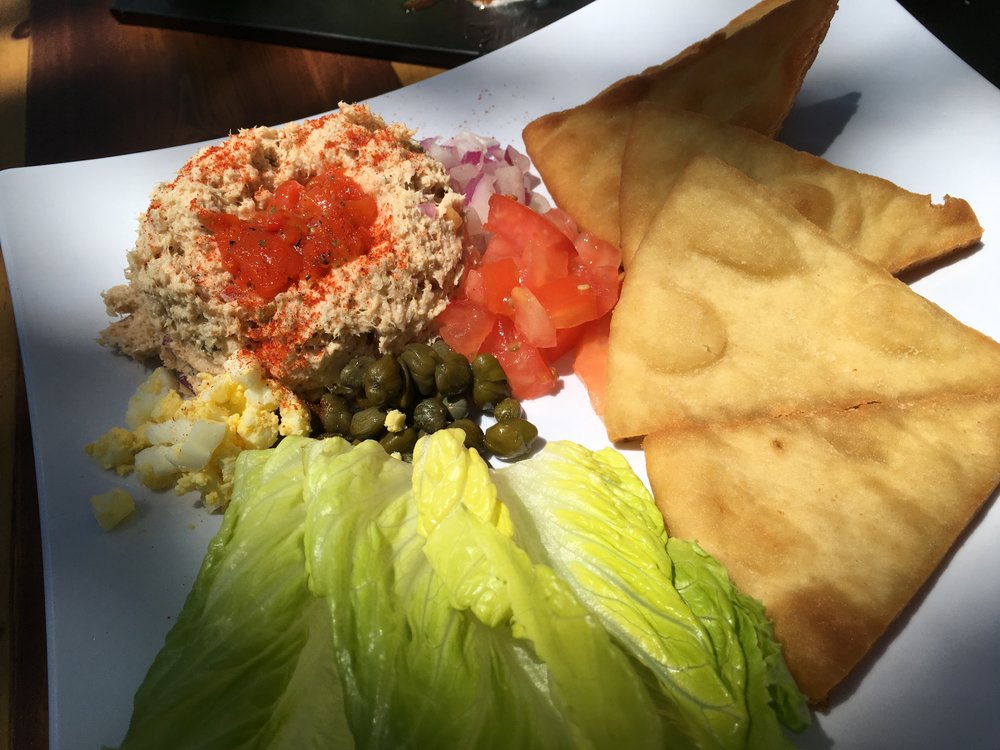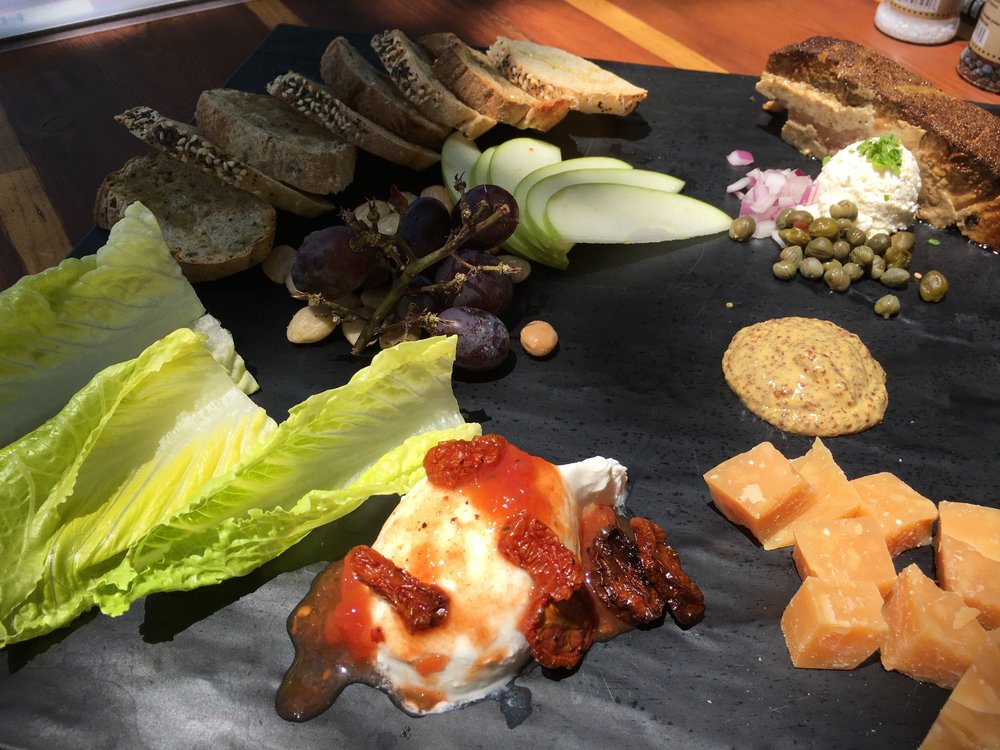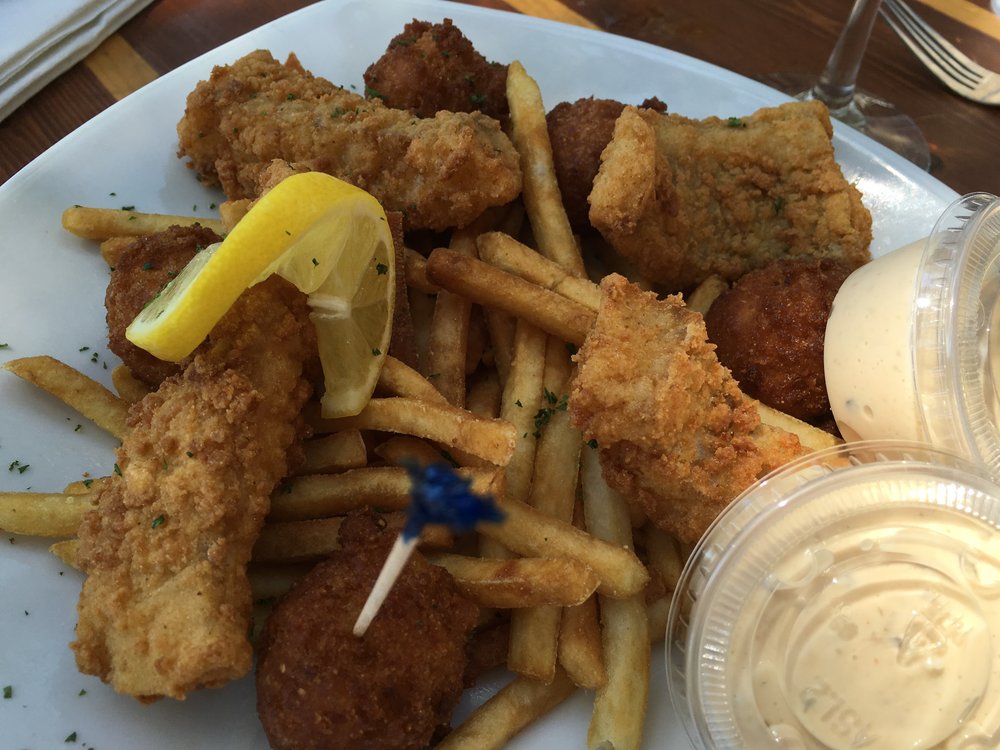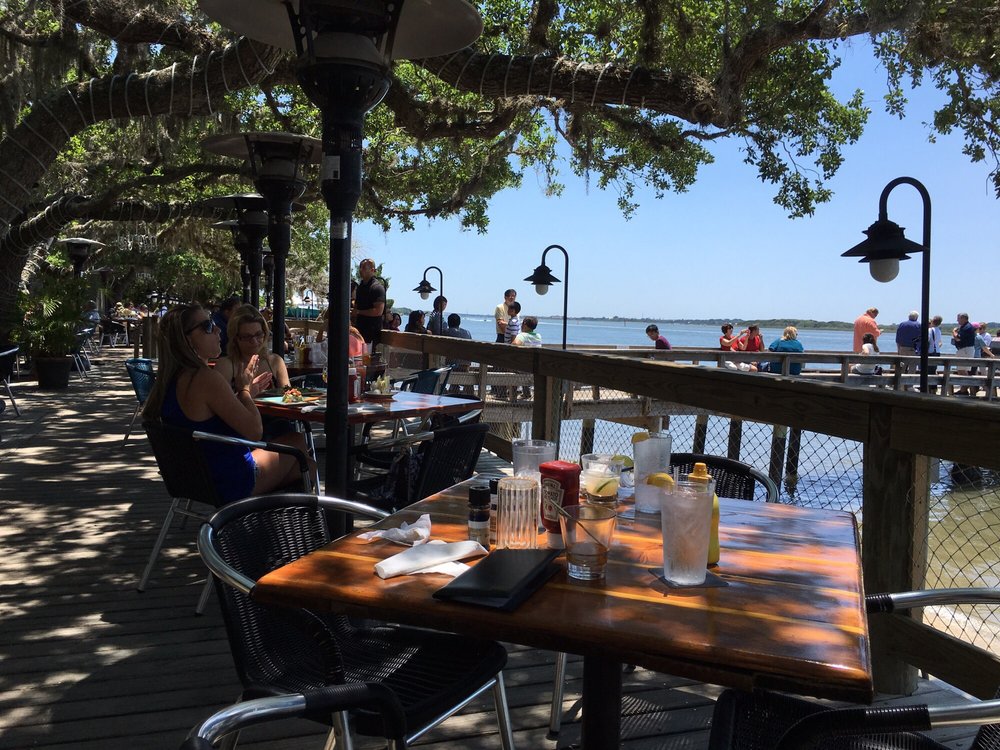 ***** (5 stars)
One of the best outdoor dining venues in Florida. Where else can you sit right at the shore, yet be shaded by a spreading canopy of tree branches?
Of course there's a lot of fresh seafood on the menu. Highlights were the smoked fish dip appetizer and the appetizer sampler. The "sampler" isn't actually a sample of other appetizers, but rather an assortment of things not available elsewhere on the menu, the best of which was the smoked salmon.
For entrees we had peel and eat shrimp and fish and chips, both very good.
The wine list is terrific, with many domestic and imported bottles, all at reasonable prices.
Service is friendly, and the kitchen does a great job of keeping up with this very popular spot. No reservations.
Caps On The Water
4325 Myrtle St
St Augustine, FL 32084
(904) 824-8794
http://www.yelp.com/biz/caps-on-the-water-st-augustine