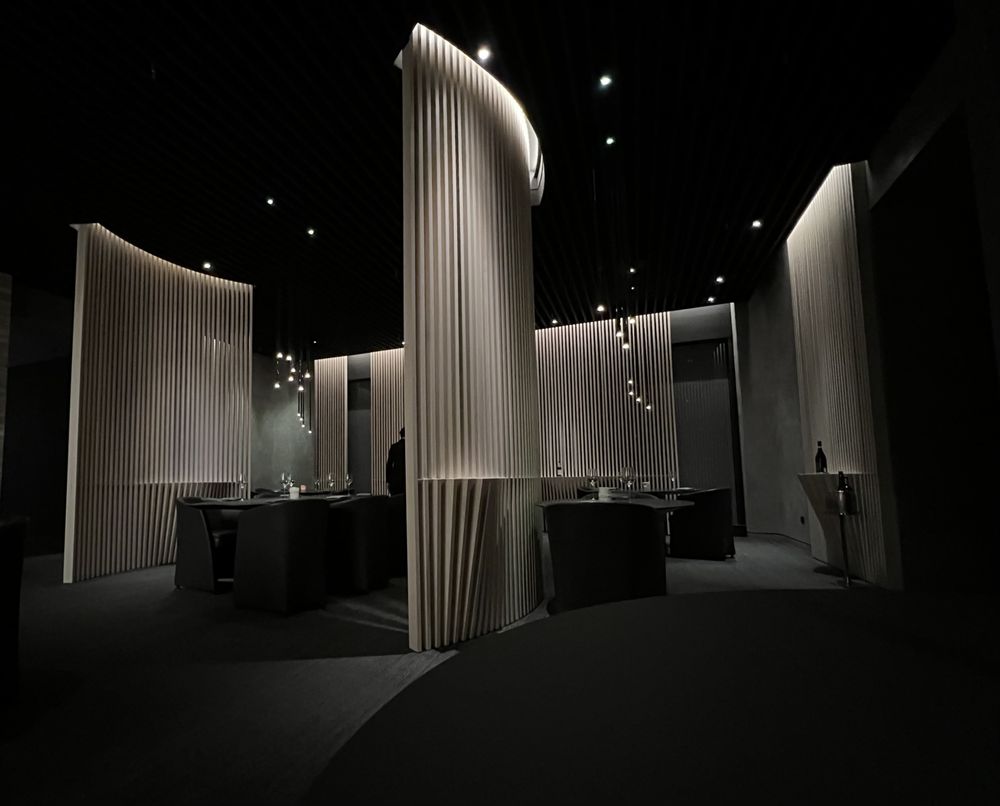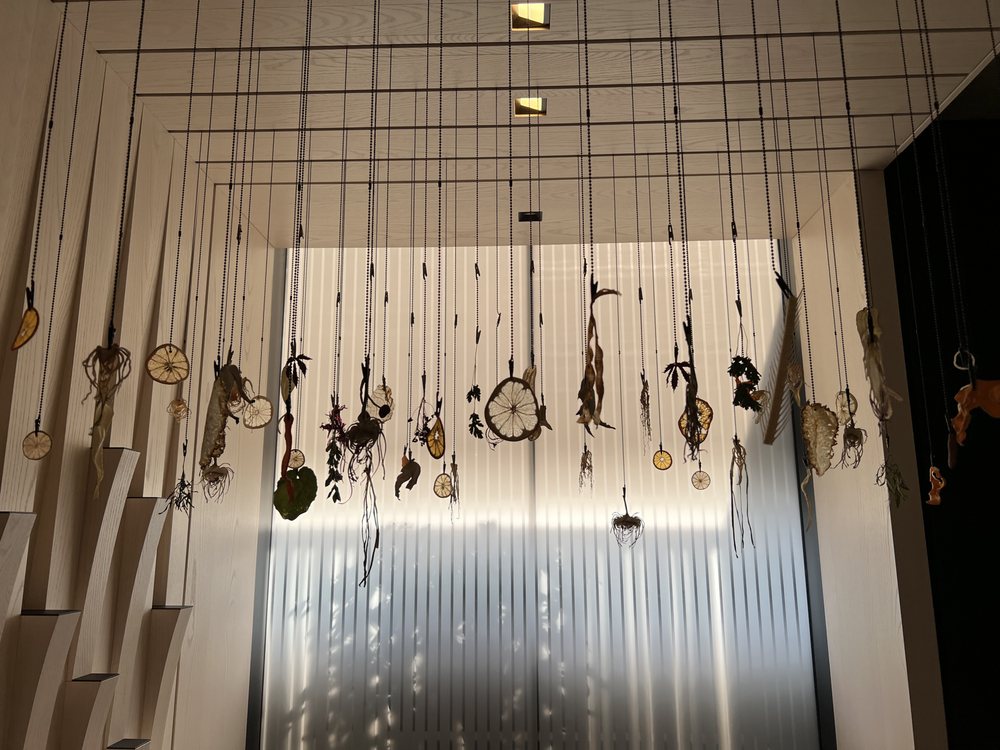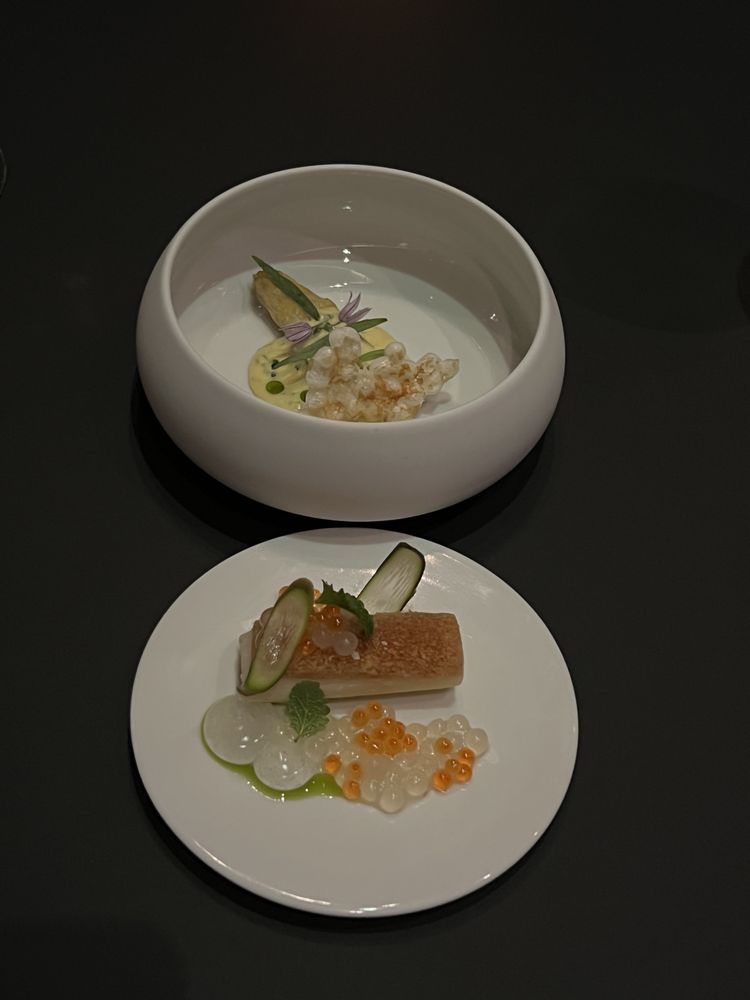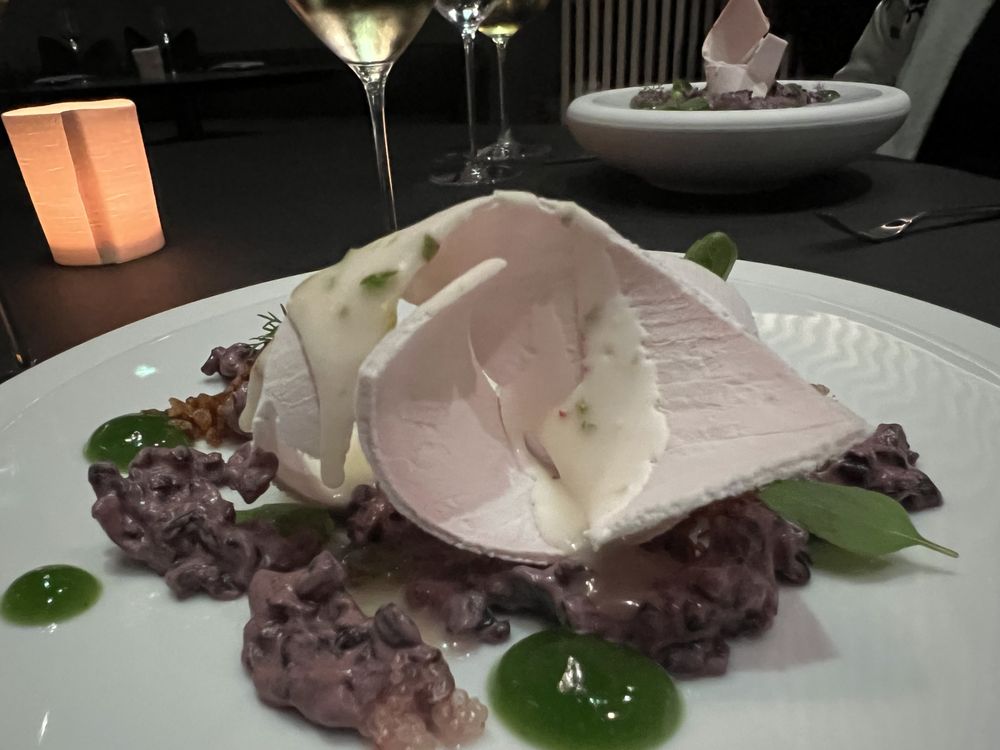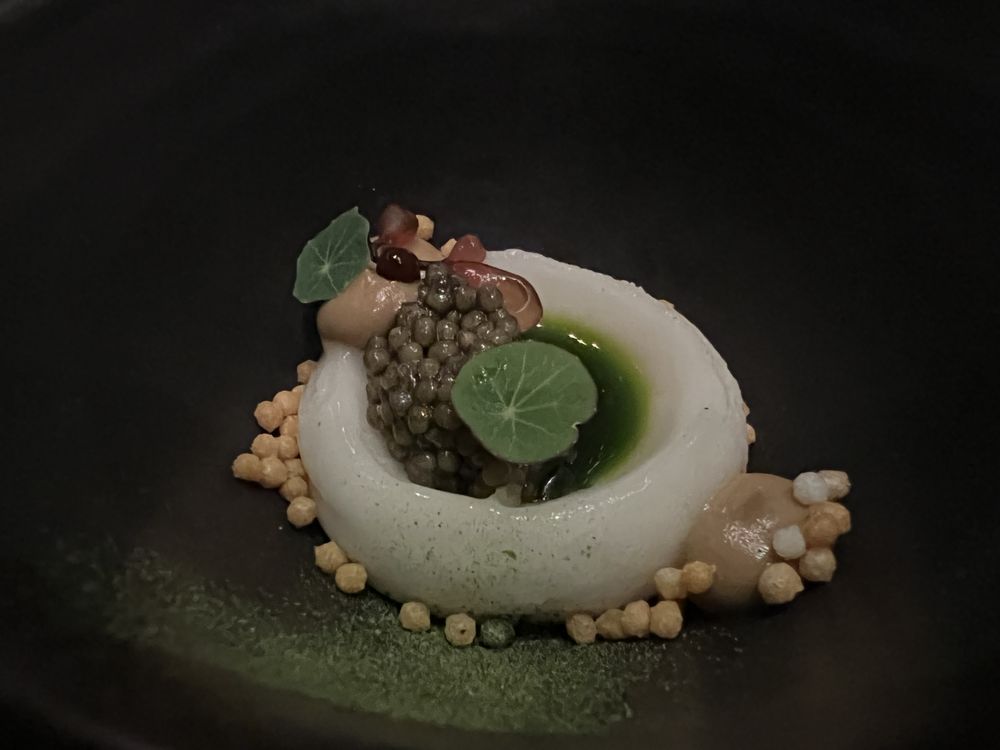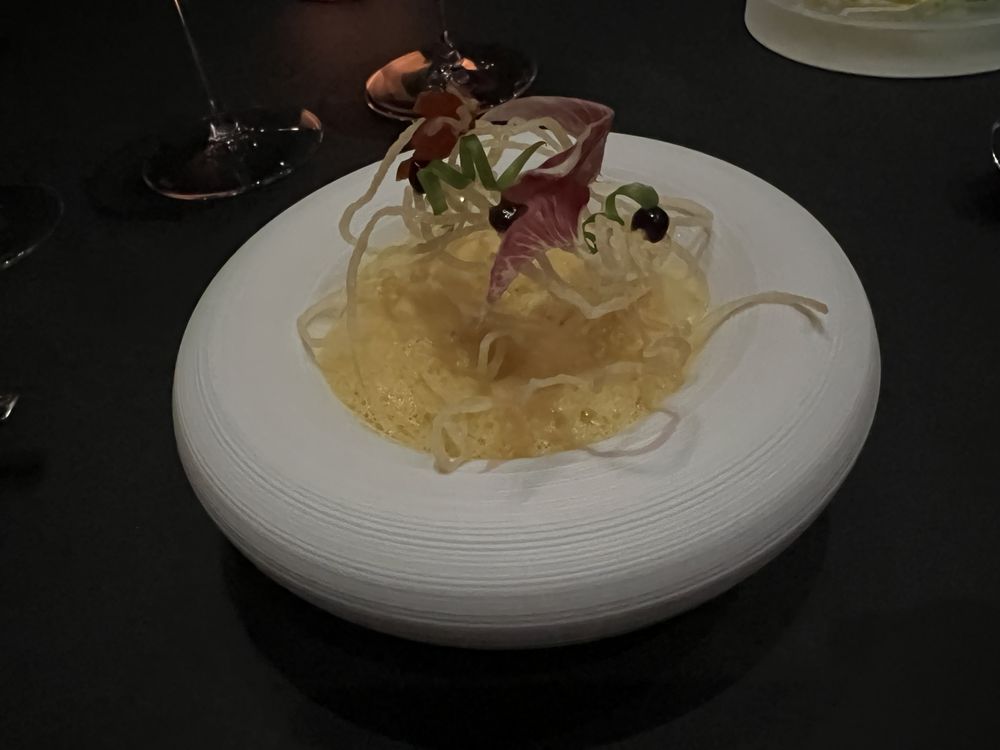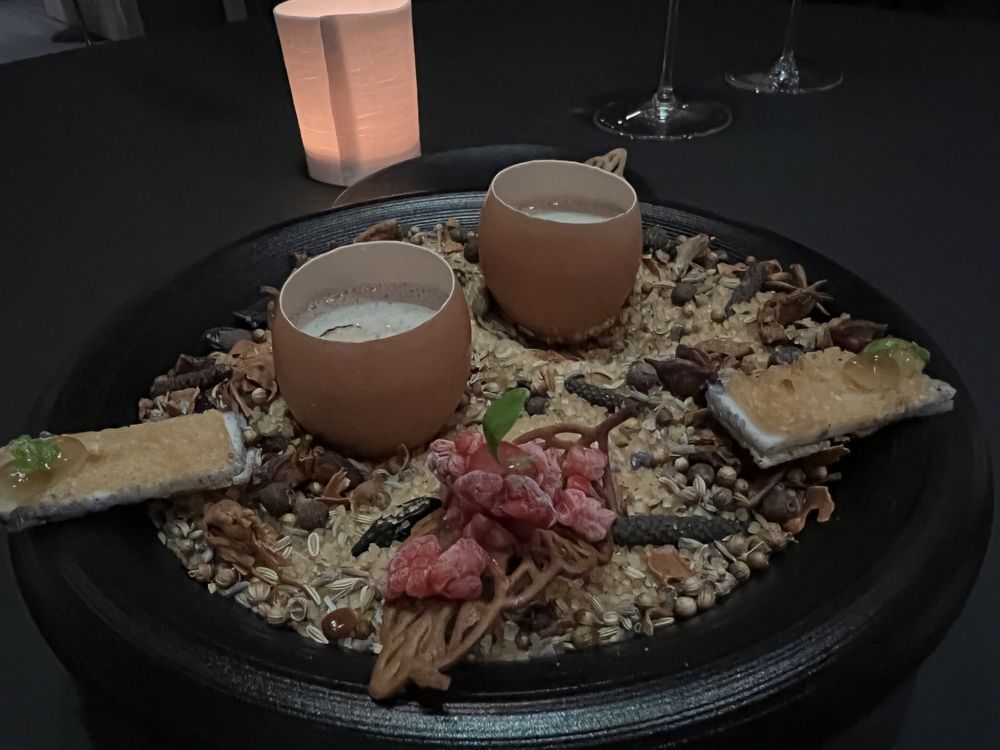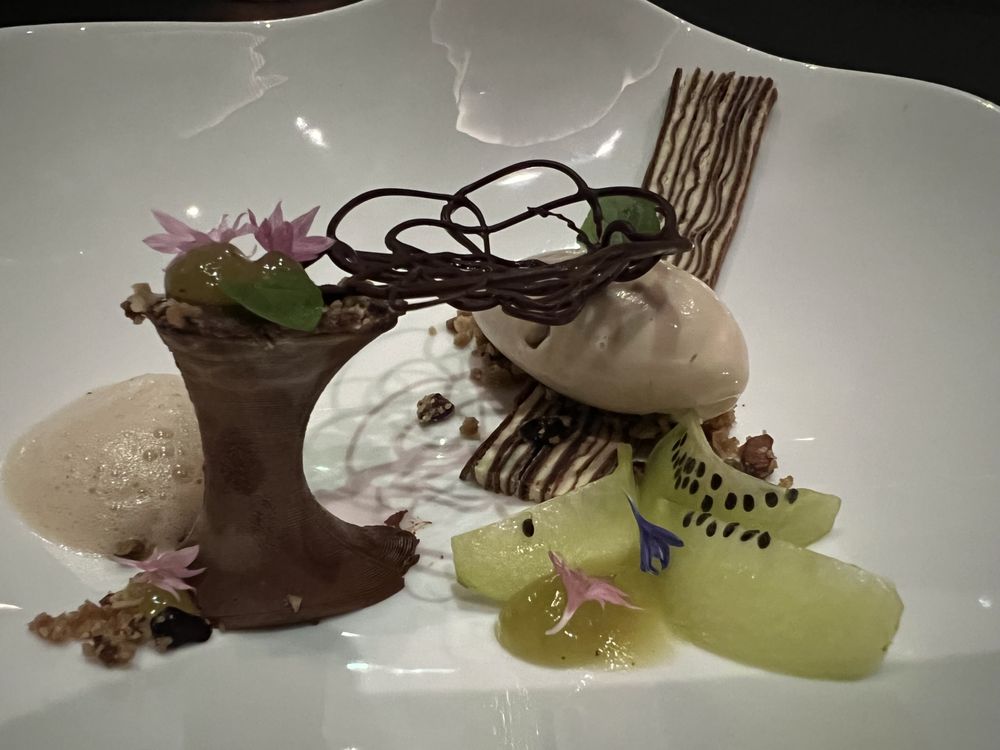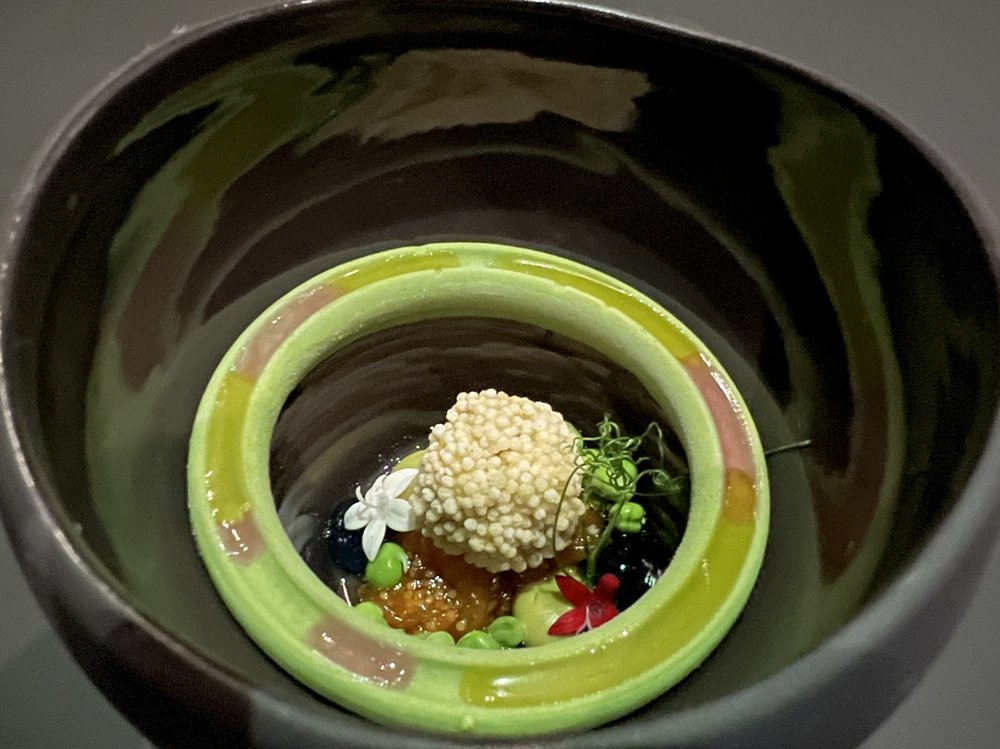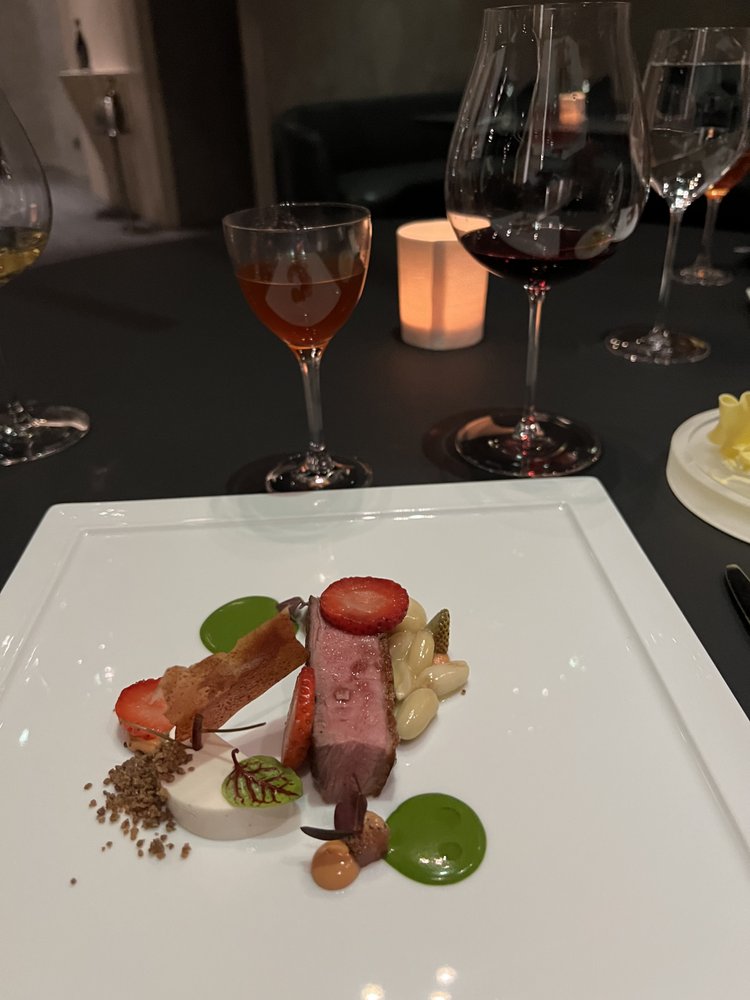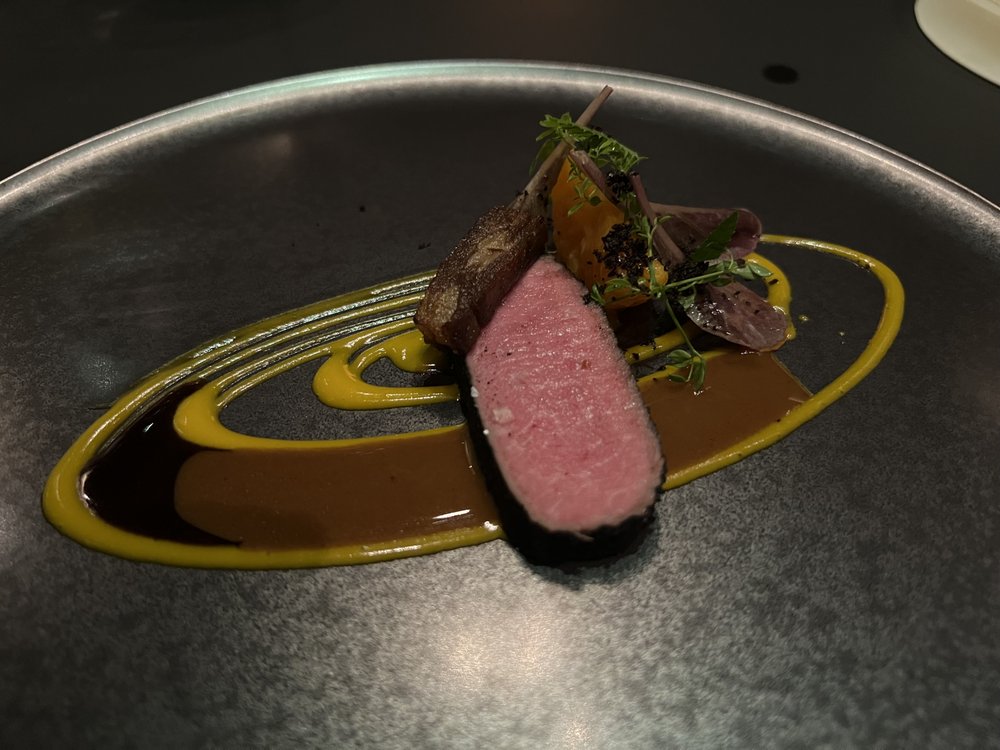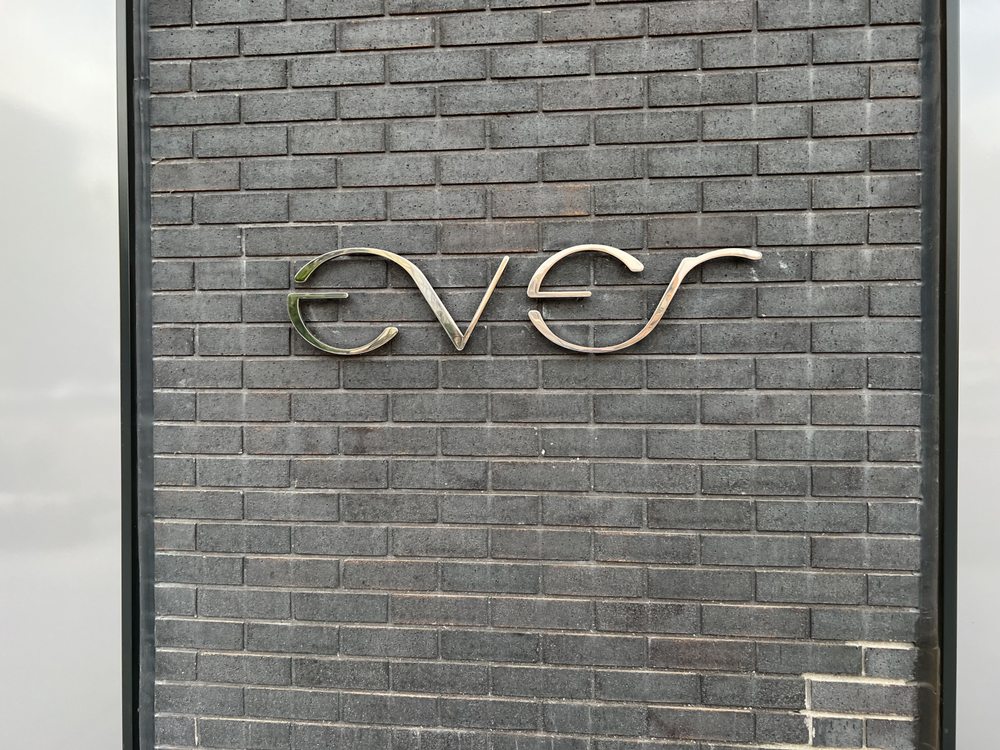 ***** (5 stars)
There. I've given Ever five Yelp stars. Now we need to examine that last star.
There are a thousand restaurants in Chicago that deserve five stars. I've given five stars to hot dog stands. But when you get into the stratosphere of restaurants — places like Oriole and Alinea — you need to take a closer look at what distinguishes them not just from the rest, but also from each other.
That's where Michelin ratings come in. You can argue about the importance of some of Michelin's fetishes such as synchronized seating, synchronized water pouring, synchronized plate delivery, and commemorative menus on departure. Give me a comfortable chair, keep my water glass topped up, and I don't care if the menu is a QR code.
But Michelin stars do enforce certain food, wine, and service expectations.
Ever is the descendent of Grace, a former three star Michelin that imploded when Chef Curtis Duffy and business partner Michael Muser left. With Ever they set out to improve what was already highly acknowledged. Did they succeed? So far the answer is yes and no. (Full disclosure: I was not a big fan of Grace.) Ever has two stars. But it is obviously trying — really, really hard — for that third star. Maybe too hard.
The first thing you notice is the stunning curved stone walls, then the dining room, with its beautiful, minimalistic lines, and matte black tables isolated in individual pools of light.
The wine list and wine service are perhaps the highlight of the meal. The wine pairing features interesting, food friendly selections, nearly all from the Old World, and presented by the extremely personable Sommelier. The extensive bottle list avoids prestige areas and focuses on wines that people actually drink with food.
But the food is my point of contention. There are many, many ingredients in each dish of the nine-course tasting menu. But as the meal progressed, I began to wonder if less might be more.
The Hamachi course is a good example. The fish has been frozen into beautiful curls that look more like white chocolate. But attempting to eat it turns the plate into, well, a mess. The resulting taste just isn't any better than a straightforward presentation would have been.
White asparagus is served two ways. The modern way results in something beautiful but uncut-able, while the traditional way, served with Bernaise sauce, is perhaps the best dish of the night. Sometimes tradition is best.
The meal progresses through proteins littered with heterogeneous components. I could not find two ingredients on the duck dish that seemed to work together: duck, fresh strawberry, peanuts?
A few other nits about the search for that third star:
Those beautiful curved walls reflect the sounds of the kitchen directly into the dining room. Either silence the kitchen or separate the spaces with a door.
There is no continuity of service throughout the meal. Dishes are delivered by the entire staff, so it is impossible to forge a relationship with a "host" during your dinner. That's why the sommelier made such a wonderful impression. He provided the only feeling of being a guest.
Service staff should not wear cologne or perfume.
Stop rearranging the glassware! We had this happen at two other three star places. Every single server moved the glassware — even if we hadn't touched it since the last move. After a dozen times it just became comical. At some point we could barely reach it! It's not as if we were being served platters. Just leave it alone!
Okay, rant over. Would I go back to Ever? Probably not. Should you go? Probably so. If you are a foodie who wants to experience the top end of Chicago dining, it's in a select group. It just might not be at the pinnacle of that group.
EVER
1340 W Fulton St
Chicago, IL 60607