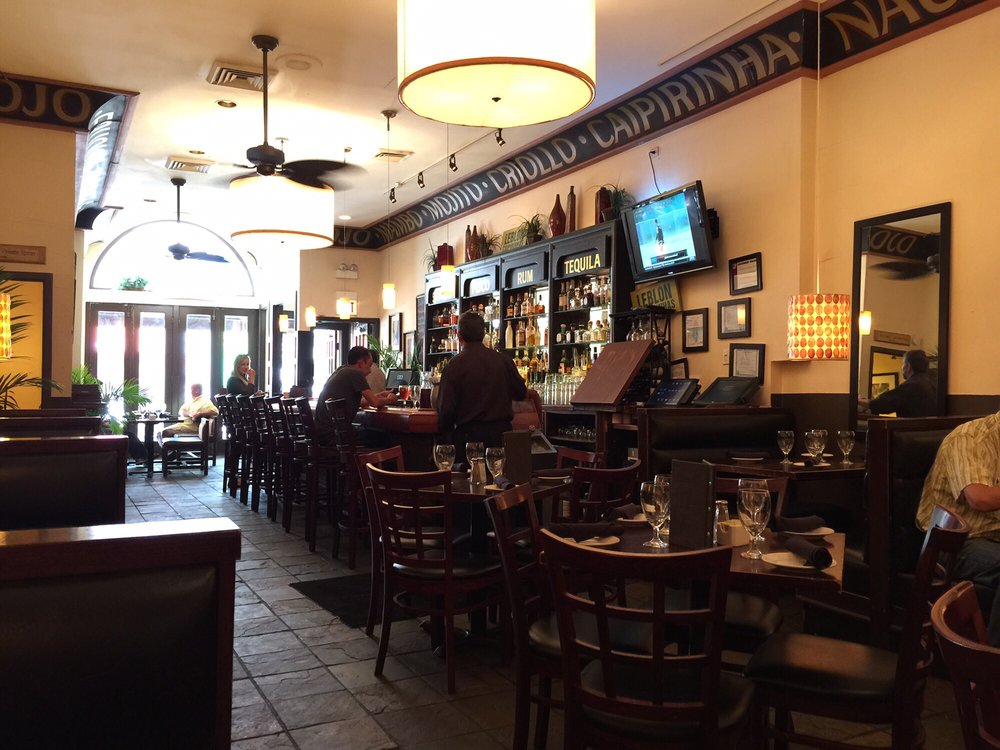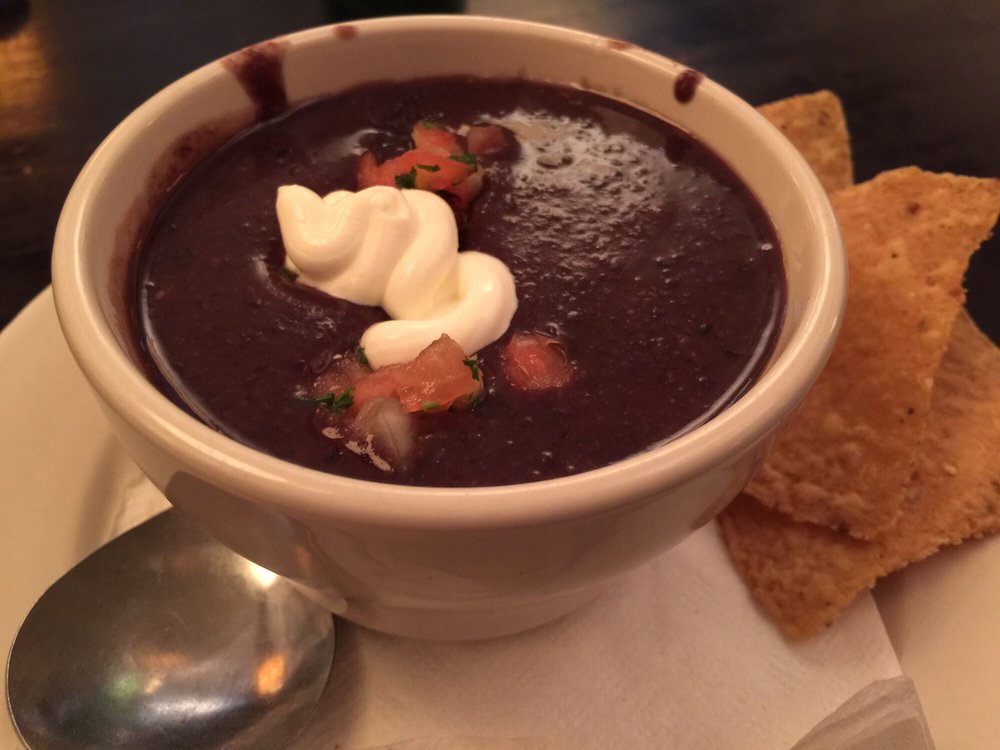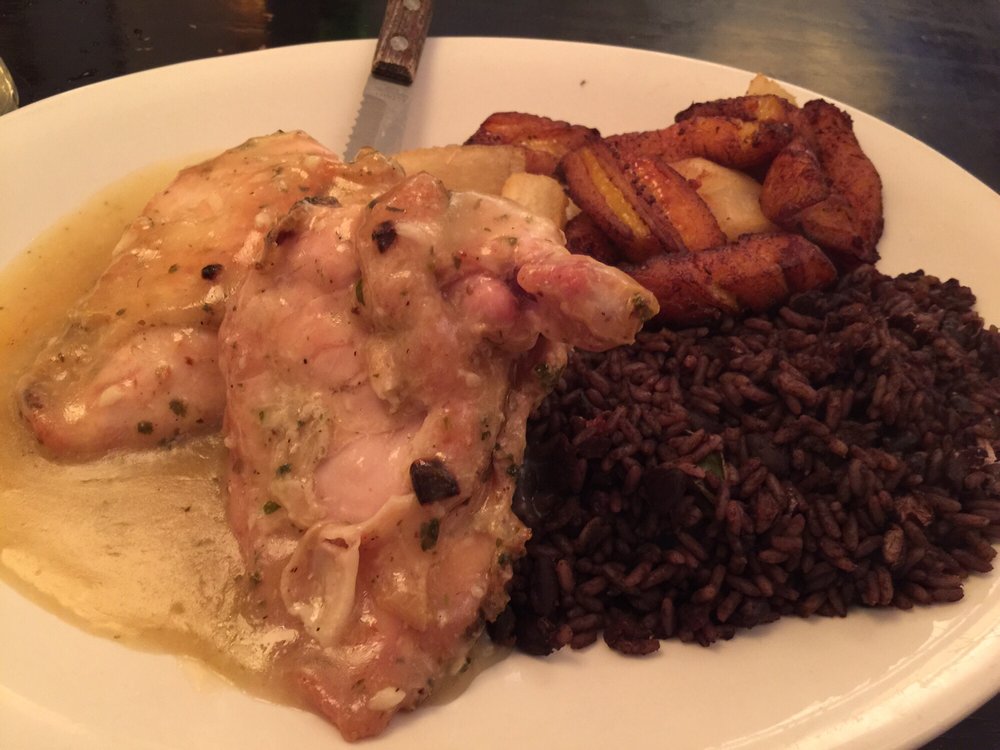 ** (2 stars)
I loved the ambience of this place, which looks and feels exactly like a cafe in old Havana.
Unfortunately, that's where the love stopped. As someone who lives much of the year in Florida, I've had a lot of Cuban food at many different restaurants, and I've never encountered anything like what is served here.
First off, the lunch menu has been taken over in part by Tex-Mex items such as quesadillas, not a good sign. Perhaps foolishly, I stuck with something that sounded authentically Cuban, and had the Pollo from the dinner menu, along with a cup of black bean soup.
Good black bean soup is smooth, with plenty of whole beans and crispy bits of onion. This gritty slurry had none of those characteristics.
Traditional Cuban chicken is roasted, with a crisp, garlic coated skin and moist interior, exactly as described on the menu. What showed up, though was a soggy mess covered in a weird salty white gravy that had almost no flavor.
It had more flavor than the "congri," it was served with, though. That mixture of rice and black beans was dry and utterly flavorless. Fried yucca was similarly flavorless, but had a nice crisp exterior.
The saving grace on the plate were the ripe plantains, which were perfectly caramelized and still hot from the sauce pan. Sadly, one out of five is not enough to get me to ever return.
It's a shame because the service was efficient, and the place looks great. They just need major adjustments in the kitchen.
Havana
412 N Clark St
Chicago, IL 60654
(312) 644-1900
http://www.yelp.com/biz/havana-chicago-2