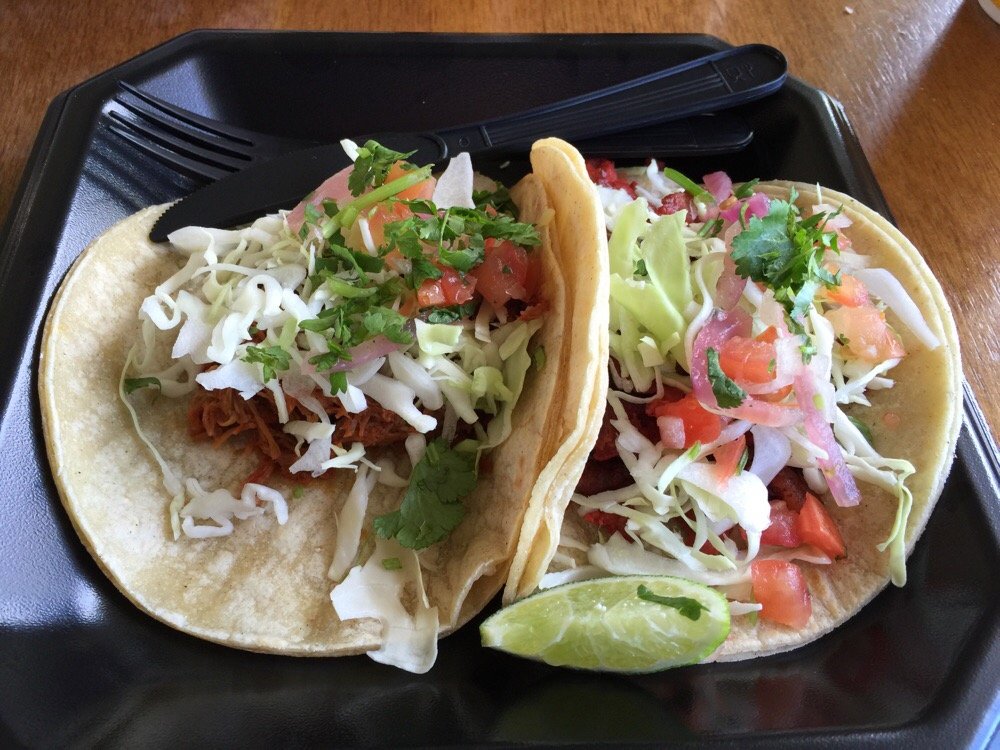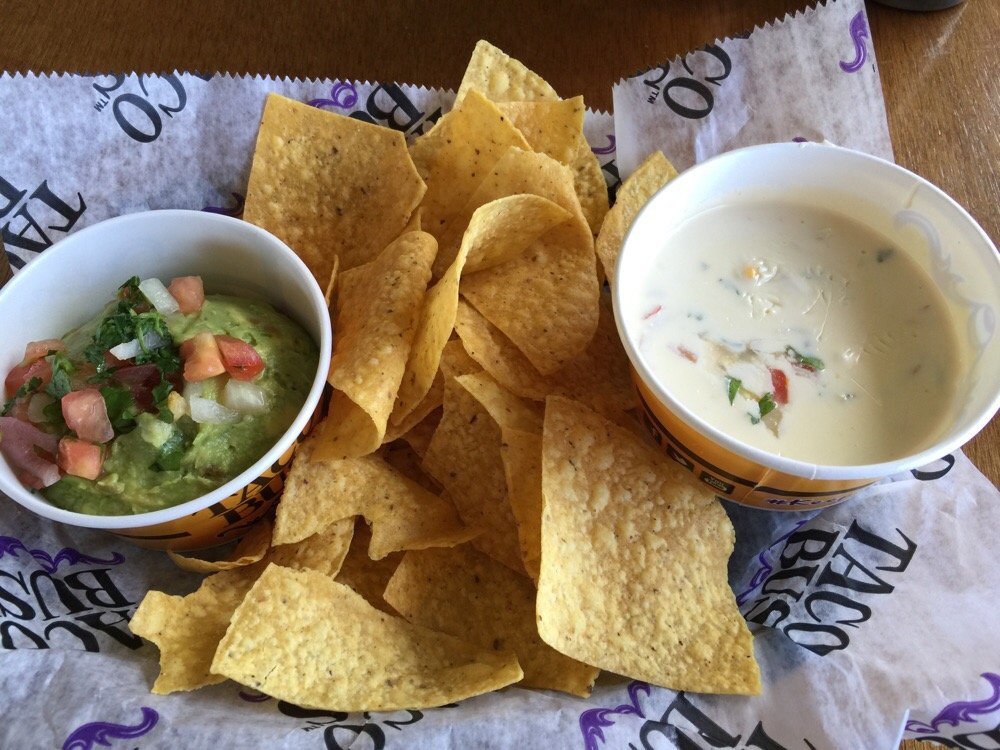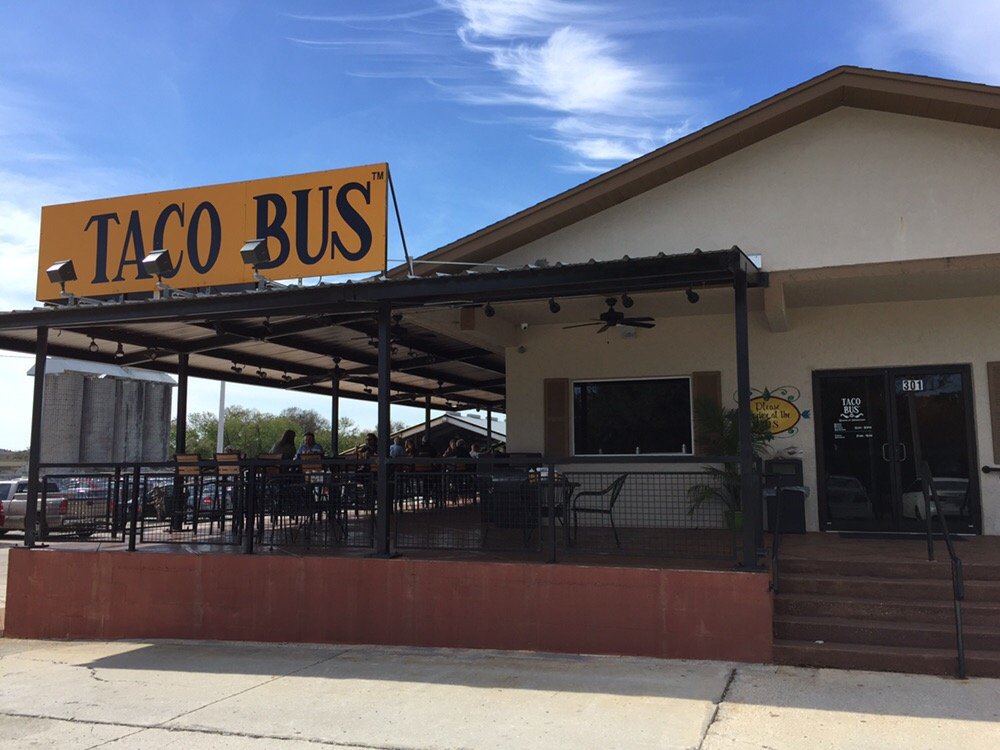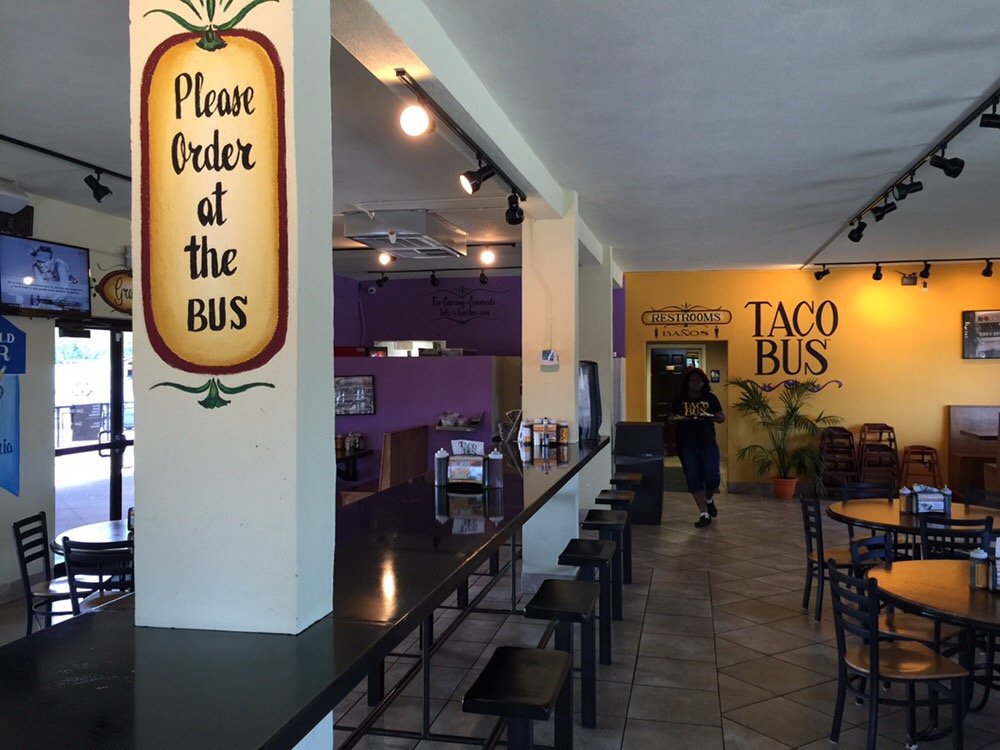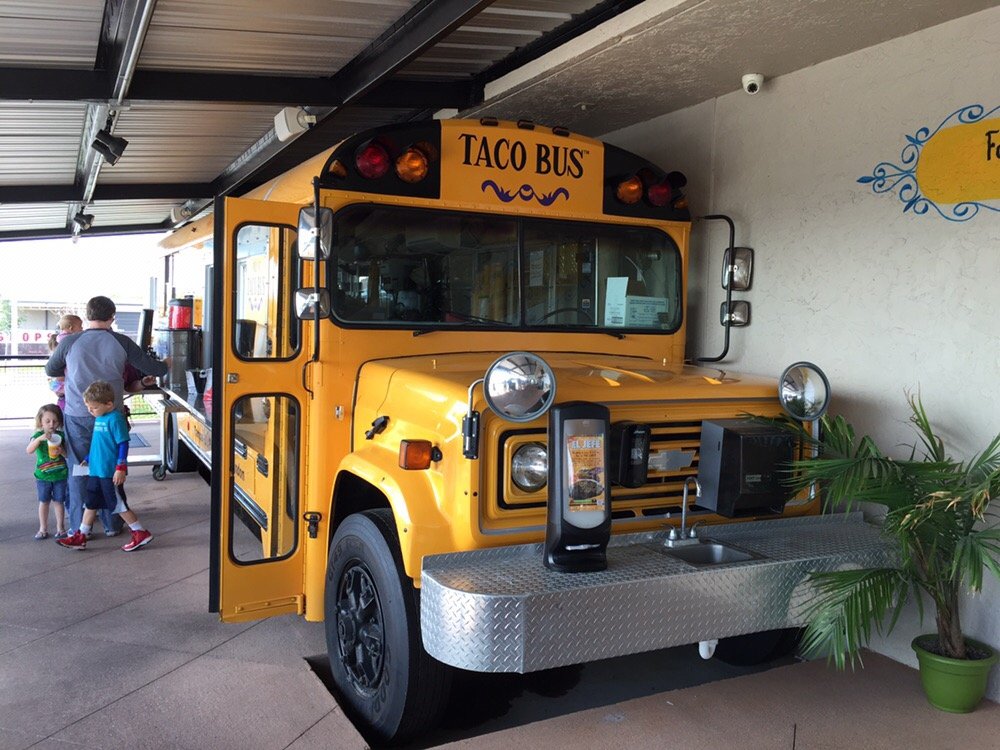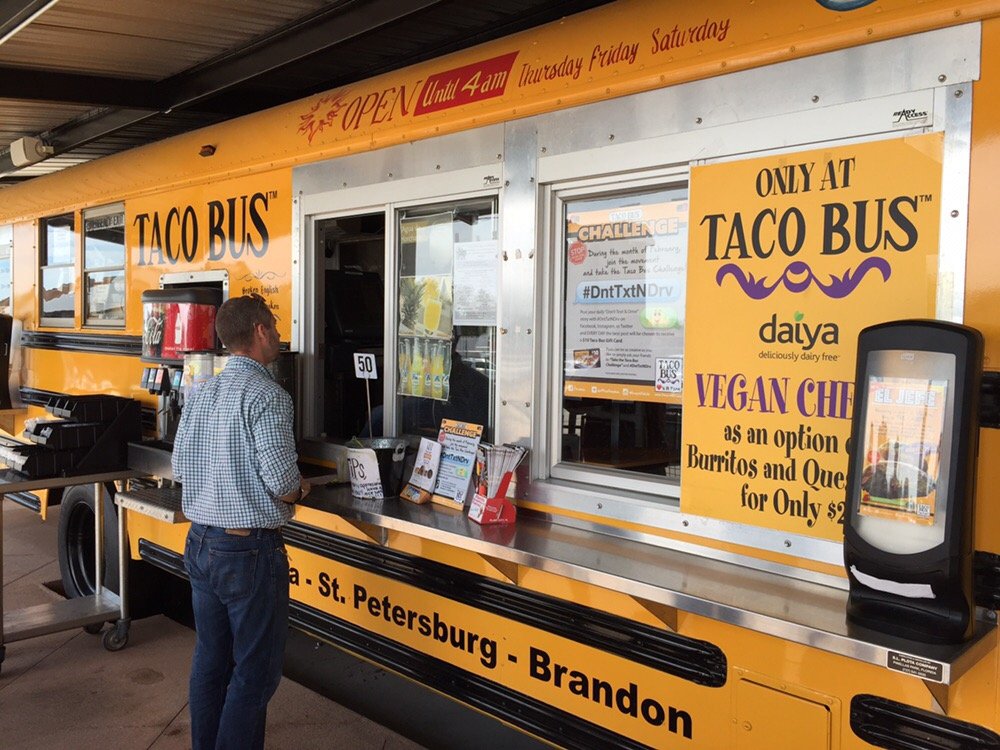 ***** (5 stars)
What a fun concept! The name may be misleading though, because while you do order at a window in the side of a bus, it's simply a prop. This is no food truck, it's a complete quick-serve restaurant that serves terrific (and authentic) Mexican food.
The two tacos I tried (soft corn tortillas with pibil pork in one and pastor pork in the other—the pibil was better) were as good as any street tacos I've had, and the crispy vegetable accompaniments were very fresh. On a return visit I tried the tostada with pastor, which I didn't think was as good as the tacos.
The dip duo (I chose queso and guacamole) was also excellent. At almost $8 it seemed a bit pricey, but the chips were fresh and the queso had a wonderful creamy spiciness.
Taco Bus
301 S Falkenburg Rd
Tampa, FL 33619