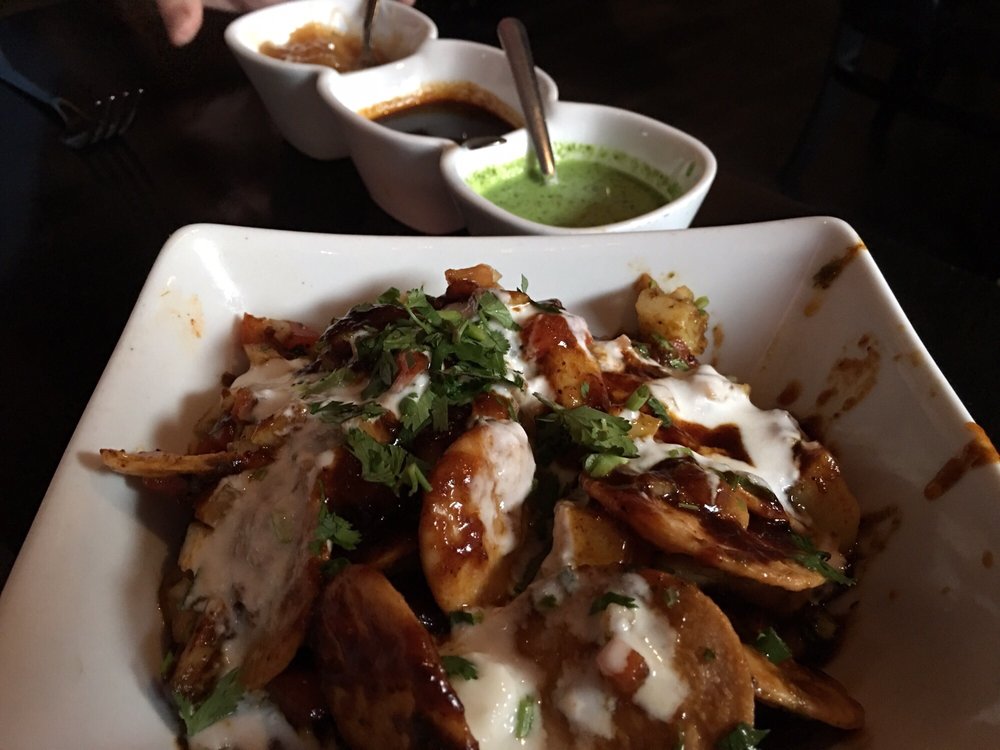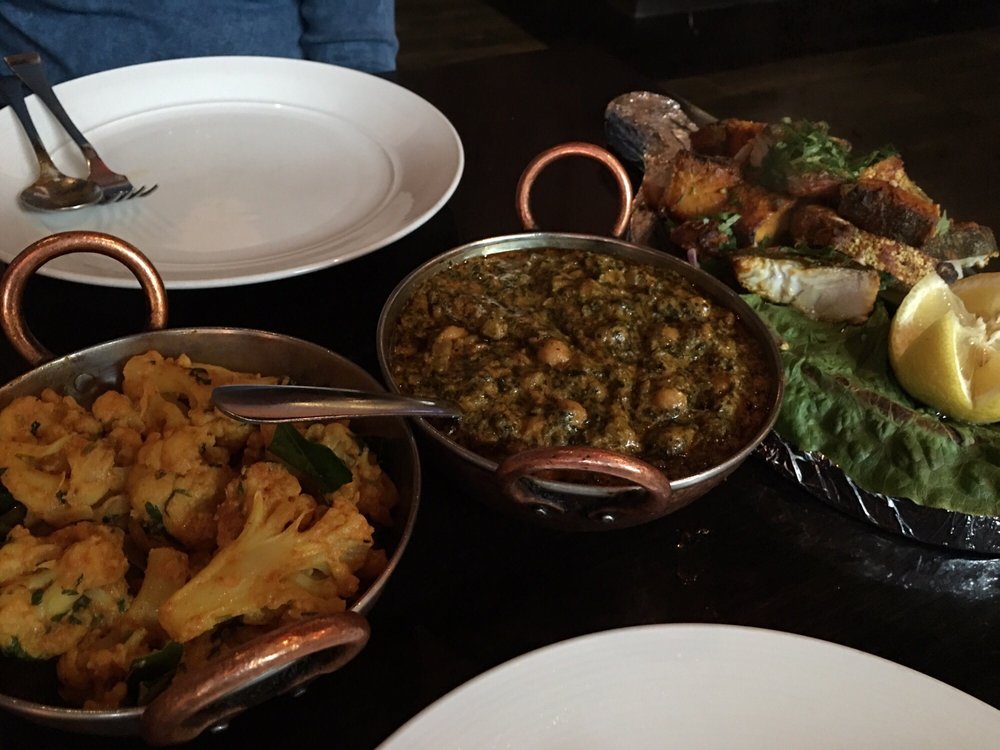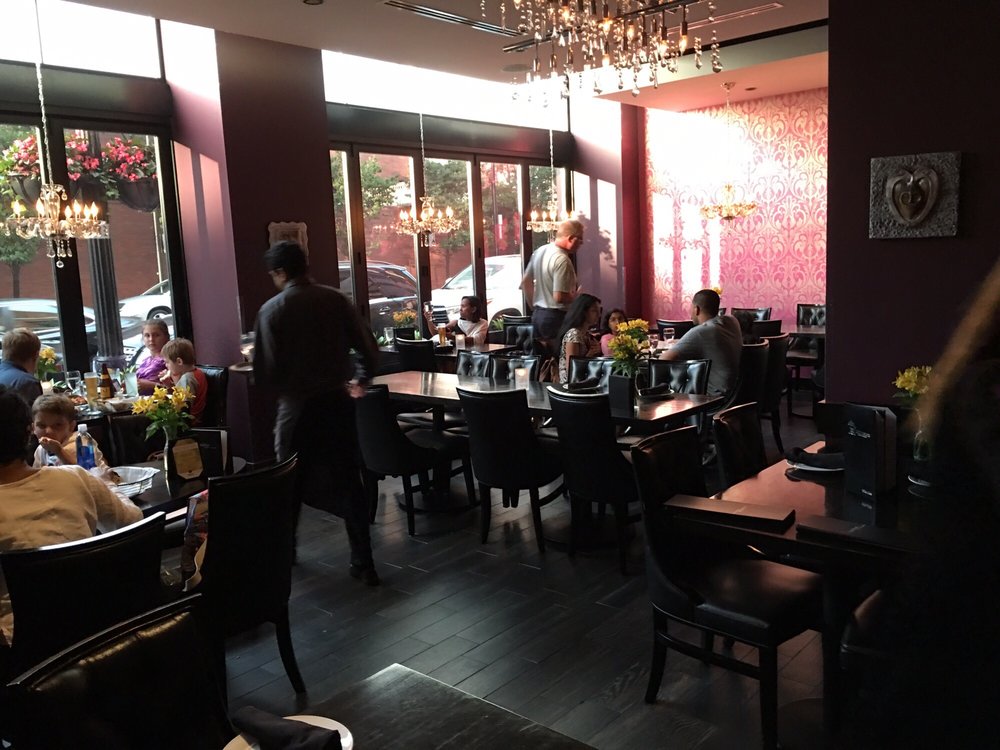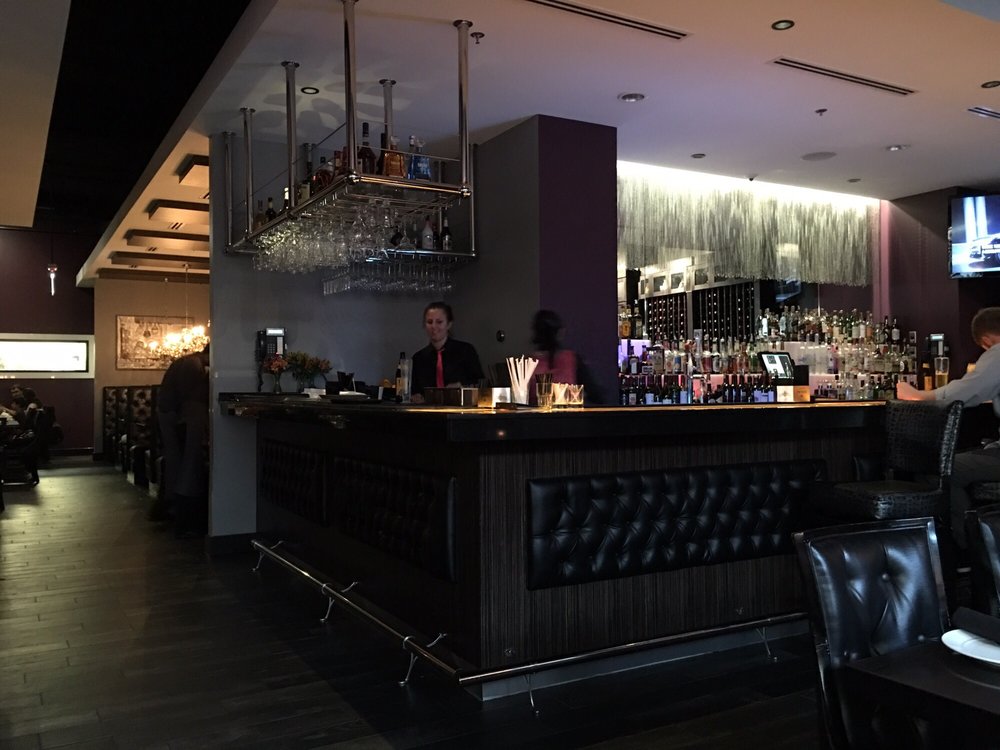 *** (3 stars)
This is a very nicely decorated restaurant with about 150 different dishes on the menu. Unfortunately the staff isn't very good, and the food is just average.
It's odd browsing through the menu, because it seems to have little organization with multiple sections devoted the similar categories, and very few of the standbys like korma, saag, and so on.
We tried Papdi Chat as an appetizer, and the flavors were good, but it wasn't enhanced by the sturdy wafers mixed into it.
Mahi Mahi Fish Tikka was good fish, but the seasoning on the fish skin wasn't my favorite flavor.
Bhuni Gobi was extremely overcooked cauliflower; it resembled something that had been sitting on a buffet for hours.
The best dish was Channa Palak, chick peas in a garlic, onion and spinach sauce. Garlic naan bread was also okay.
The service staff seems to be mostly Russian, and wasn't strong on communication. They were out of all the juices, and couldn't produce a beer list.
There aren't many Indian restaurants in River North, but even so, I wouldn't bother to return here.
India House Restaurant
59 W Grand Ave
Chicago, IL 60654
(312) 645-9500
http://www.yelp.com/biz/india-house-restaurant-chicago-2