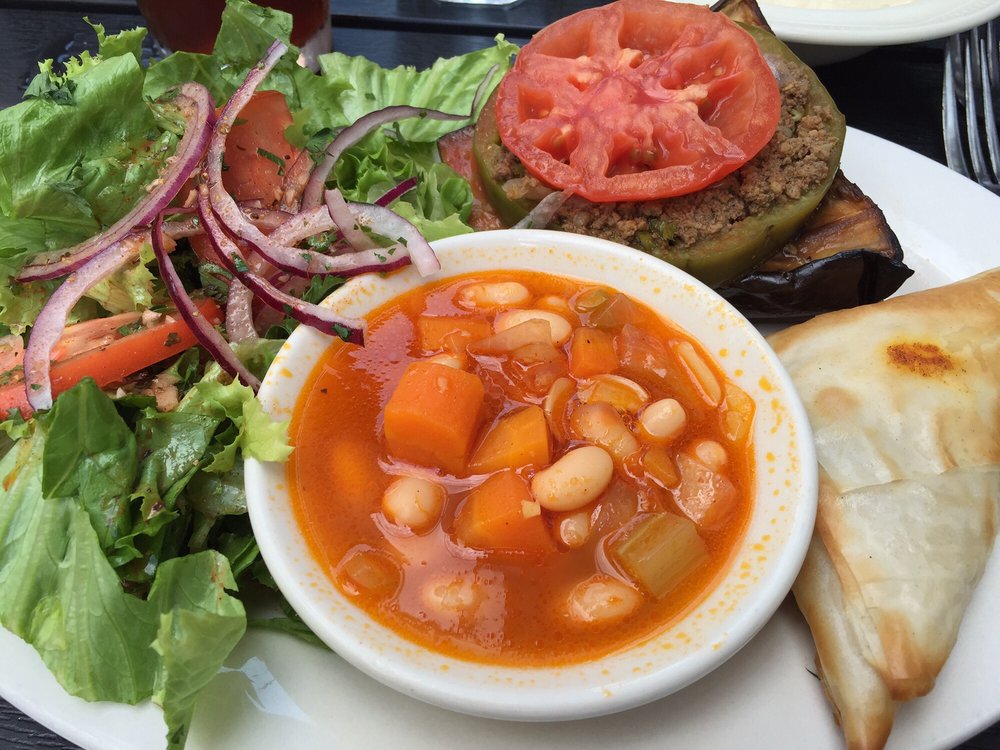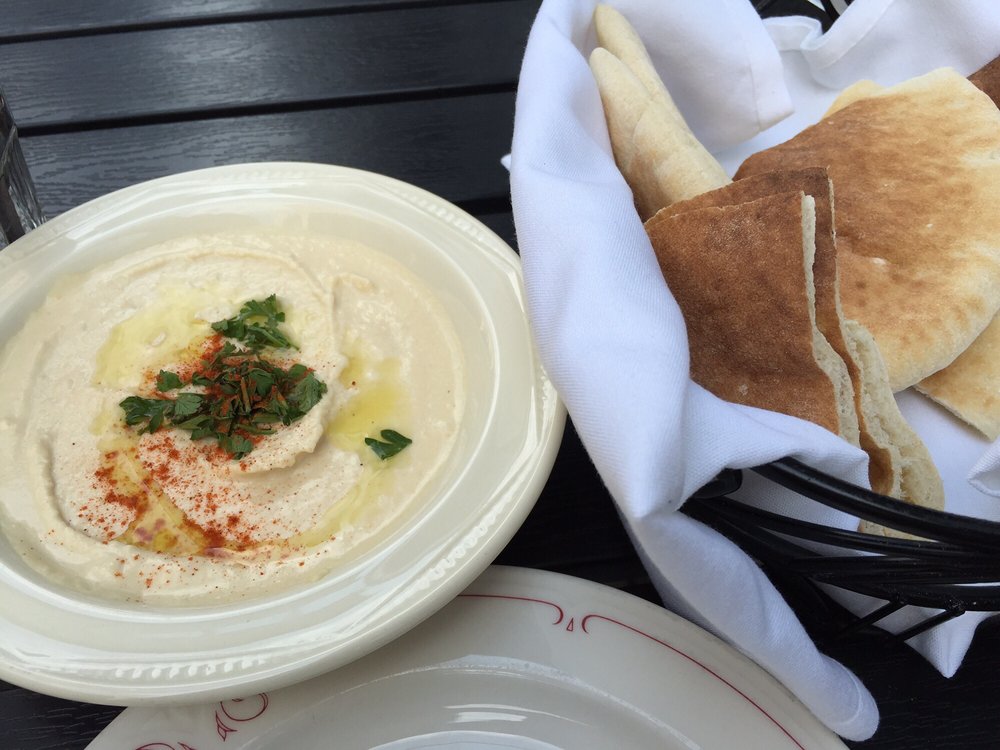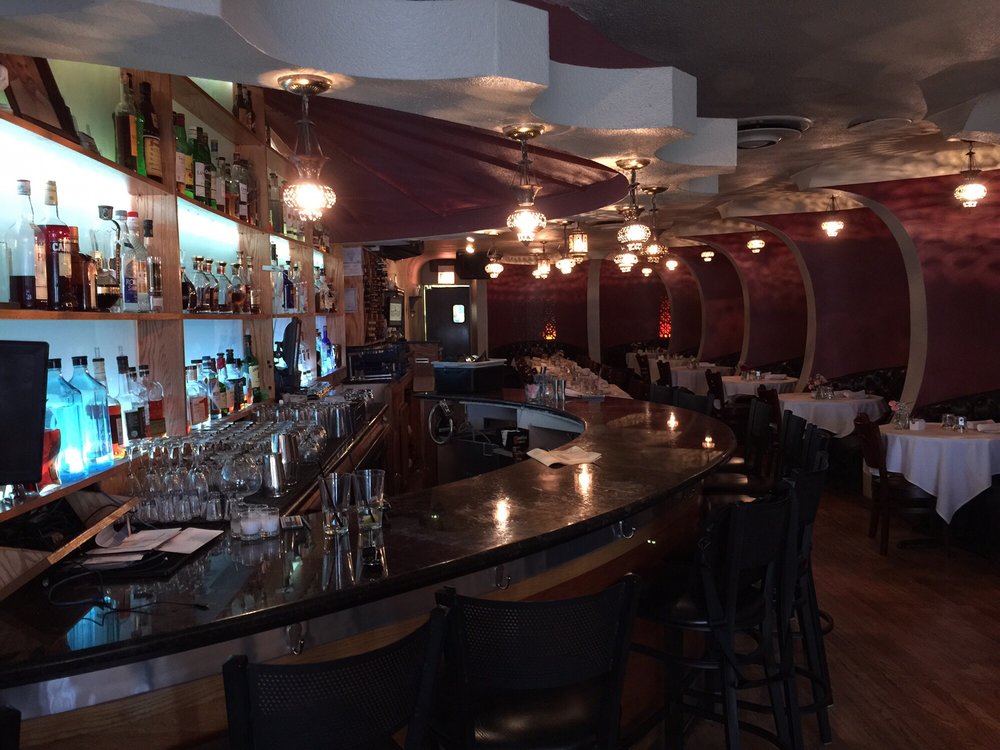 **** (4 stars)
Most of the items I tried at Sayat Nova were fine, but not stellar. The hummus appetizer was a bit grainy but okay, and it was served with fresh warm pitas. The number 2 combination at lunch features a nice assortment. I really liked the salad dressing, and the stuffed eggplant was good. the Plaki was pretty thin and rather flavorless.
But the Spinach Boereg was phenomenal–a perfectly flaky philo triangle filled with scrumptious sautéed spinach. I would definitely go back just for this one item, and probably try some kebabs or other items, too.
Service was very friendly, and the decor is neat, although I ate on the sidewalk because it was a beautiful day.
Sayat Nova
157 E Ohio St
Chicago, IL 60611
(312) 644-9159
http://www.yelp.com/biz/sayat-nova-chicago