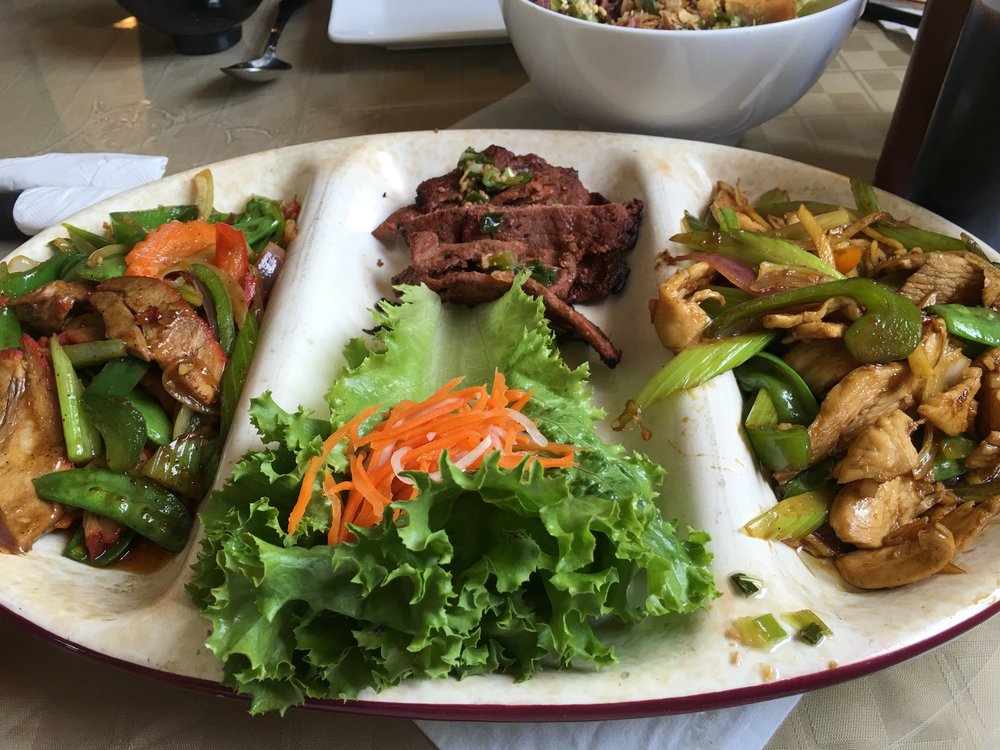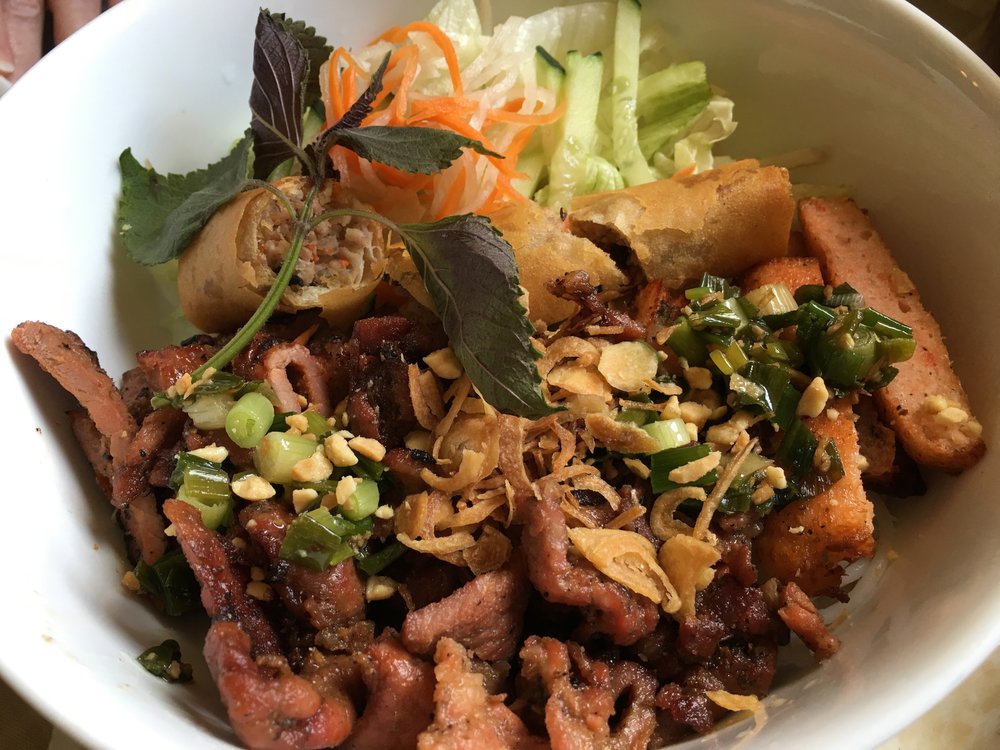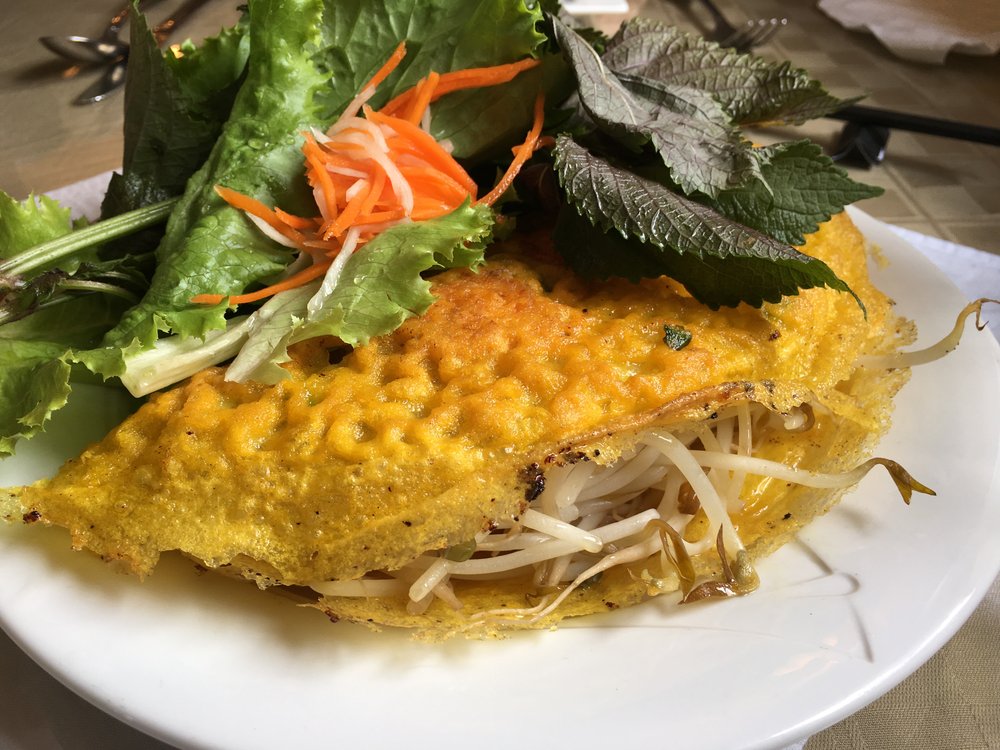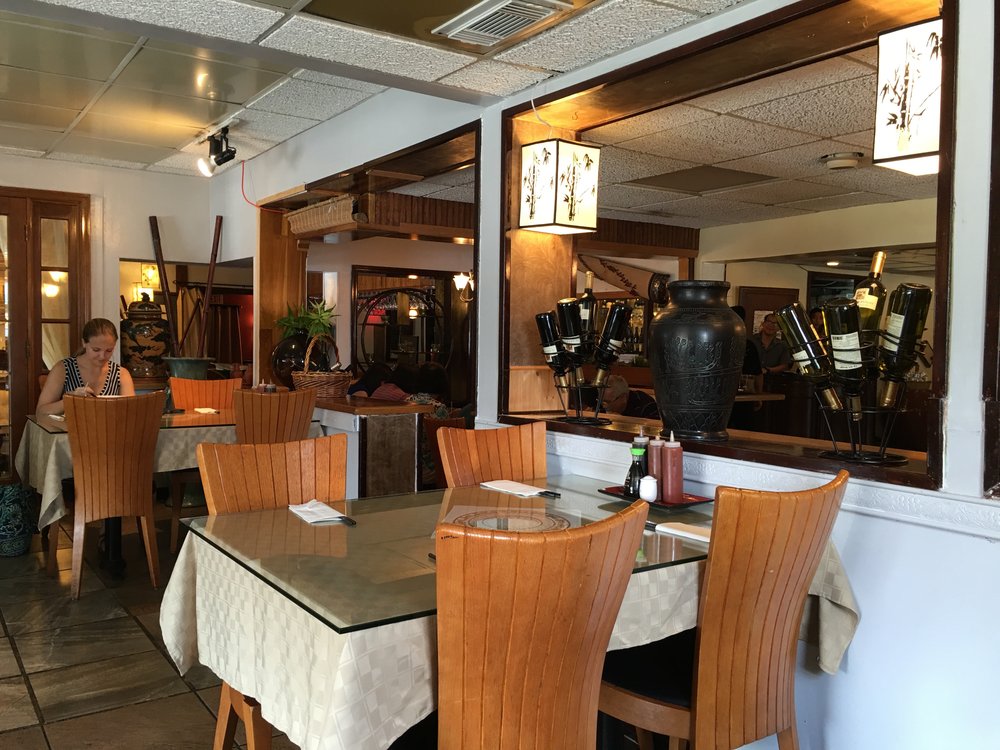 ***** (5 stars)
We had a great meal here, made all the more memorable because the night before we ate at Morimoto Asia. The food a Lac Viet was substantially better, and one third the price.
The interior of the restaurant–which I remember from decades ago, when it was Le Cordon Bleu–is bright and open, divided in to many intimate rooms.
We started with the Tom Yum, which had a thinner and less tomato-based broth than the Thai version I'm used to, but despite it's clarity, it was the most flavorful Tom Yum I've ever tasted, with just the right spice level.
The seafood crepe was also good, although not quite what I was expecting. Fried to a crispy gold, it looked more like a giant taco, filled with bean sprouts, shrimp and other goodies. This is a giant appetizer, so plan ahead.
The Vermicelli bowl is always my favorite at Vietnamese restaurants, and this was no exception, the combination of charred pork, cucumber, sprouts, vermicelli, and greens was delicious, especially with some added fish sauce, hoisin and Sriracha.
The other entree we tried was a massive assortment of pork, beef and chicken. The pork and chicken had each been sautéed with different sauces and vegetables, and were absolutely delicious. This one dish is plenty for sharing, but we were happy to have lots of all three preparations to take home for later. This dish really emphasized the light touch of Lac Viet, because it was similar to Chinese stir fry, and yet there was none of the heavy oiliness that turns me off of Chinese food. Really great stuff.
There is a small but well thought out list of wines and beers. Service is attentive and helpful.
There are quite a few good Vietnamese restaurants in Orlando, particularly in the Mills 50 area, but Lac Viet is the best I've been to anywhere.
Lac Viet
2021 E Colonial Dr
Orlando, FL 32803
(407) 228-4000
http://www.yelp.com/biz/lac-viet-orlando