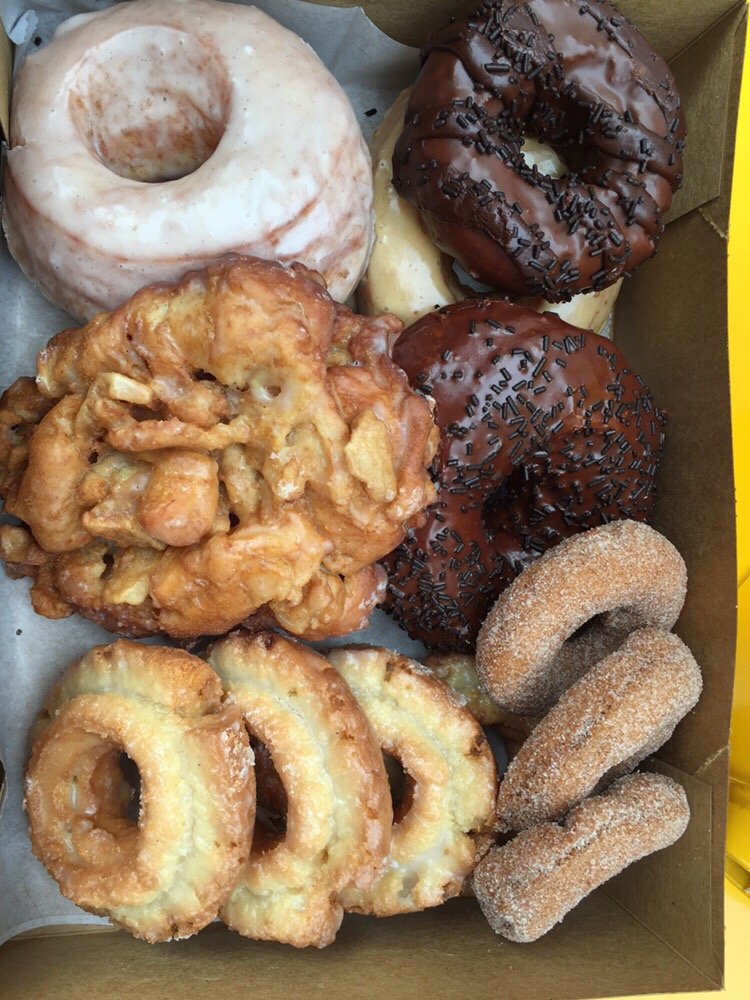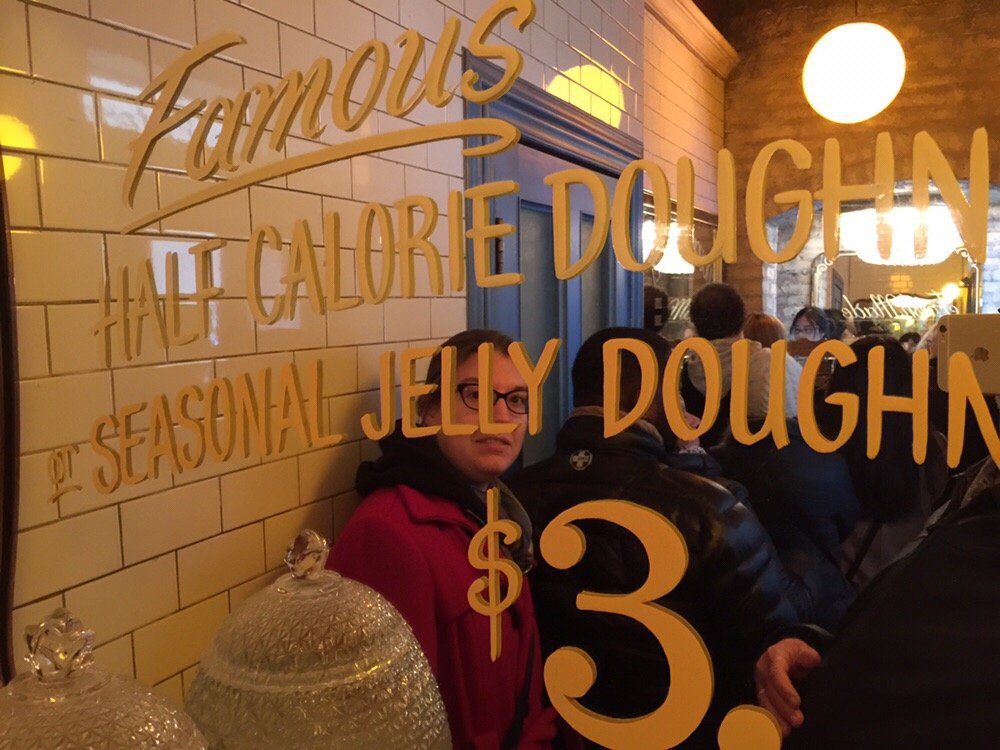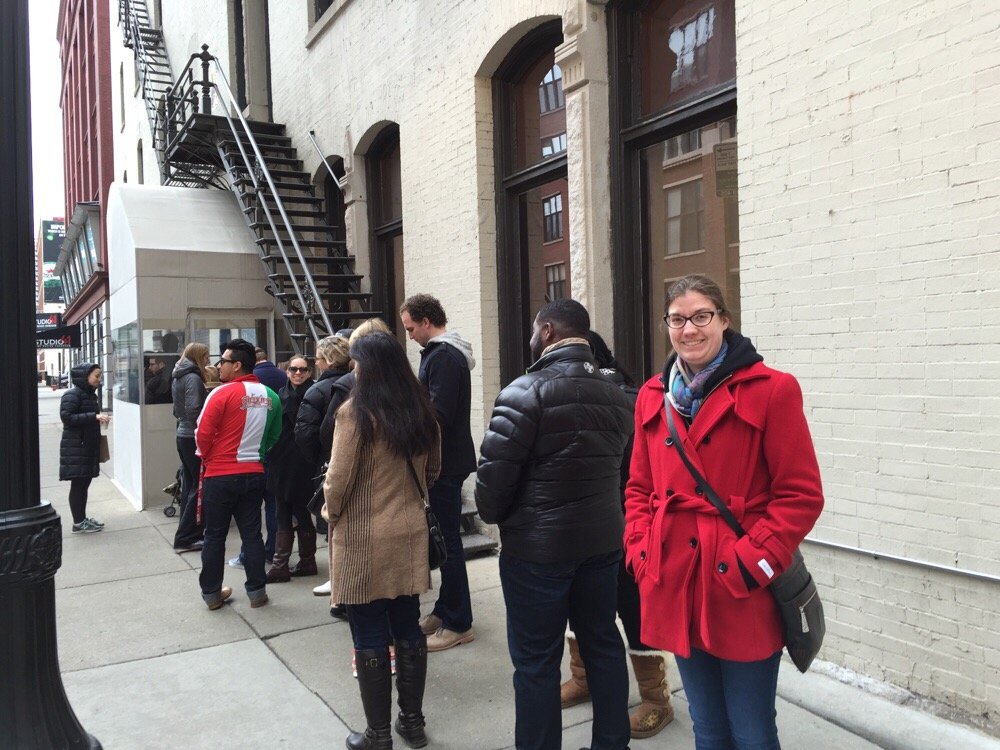 **** (4 stars)
I'm not sure this place is actually as big as the average vault!
But clearly they're doing something right, when there's a half hour line outside on a cold Sunday morning.
I'm a big fan of old fashioned buttermilk donuts, and although we tried a sampling of everything those were certainly my favorites. I felt they were comparable to Stan's, my long time benchmark from Westwood Village California, and now at two spots in Chicago. However they don't have the nice crust you find at Do-Rite's, which I'd have to dub the winner in that category.
Still, a very fine donut.
The Doughnut Vault
401 1/2 N Franklin St
Chicago, IL 60654
(312) 285-2830
http://www.yelp.com/biz/the-doughnut-vault-chicago