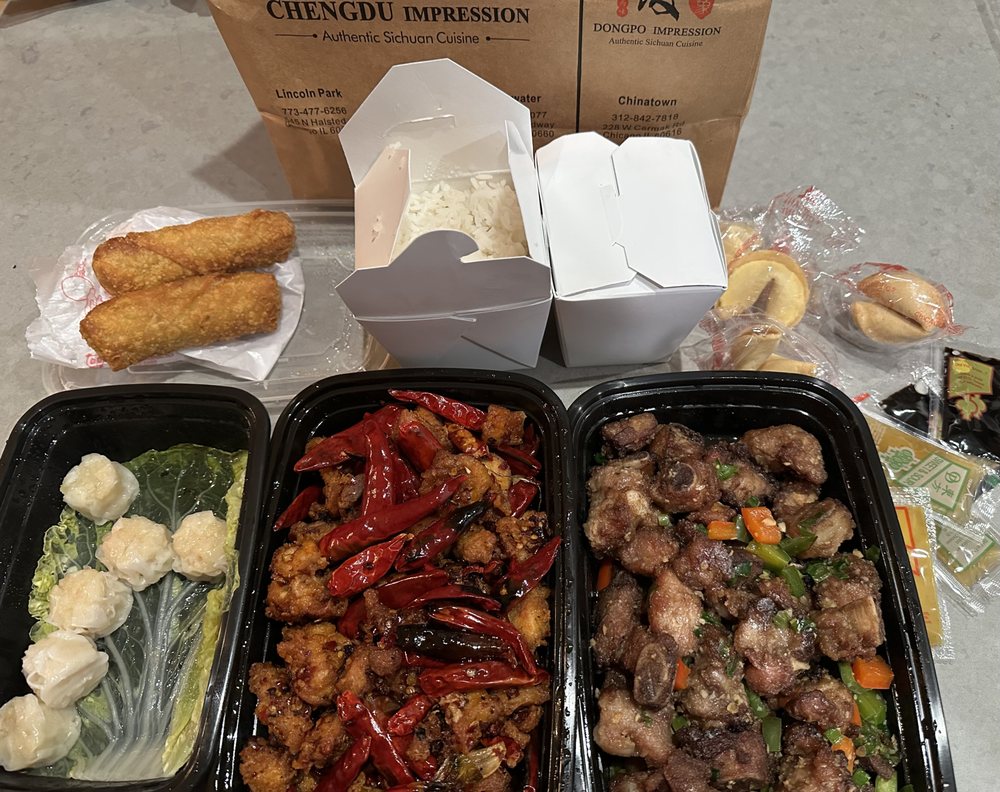 ***** (5 stars)
Authentic is definitely the word for this place. The Sichuan food is exactly as you would get it in China. I ordered delivery, and it arrived hot and freshly made.
Six pieces of Shrimp Shu-Mai made a great appetizer. I like mine spiced up a bit so I dipped it in Sriracha.
The other appetizer I tried was the Shanghai Spring Rolls. It was amazing how these had retained their crispness during the trip. Some of the best I've had.
Salt and Pepper Ribs were good, but one of those authentic dishes where you spend a lot of time spitting out the bones, just as in China.
The highlight was the Dry Chili Chicken. This s about half dry chilis! You don't want to eat these unless you really have a tolerance, because when they rate this dish with two chili icons, they mean it! The chicken was nicely crisp and suffused with the chili and garlic flavors.
Even the fortune cookies (which are actually from San Francisco, not Asia) had authentically misspelled words!
Best Sichuan food I've had in Chicago.
Chengdu Impression
2545 N Halsted St
Chicago, IL 60614