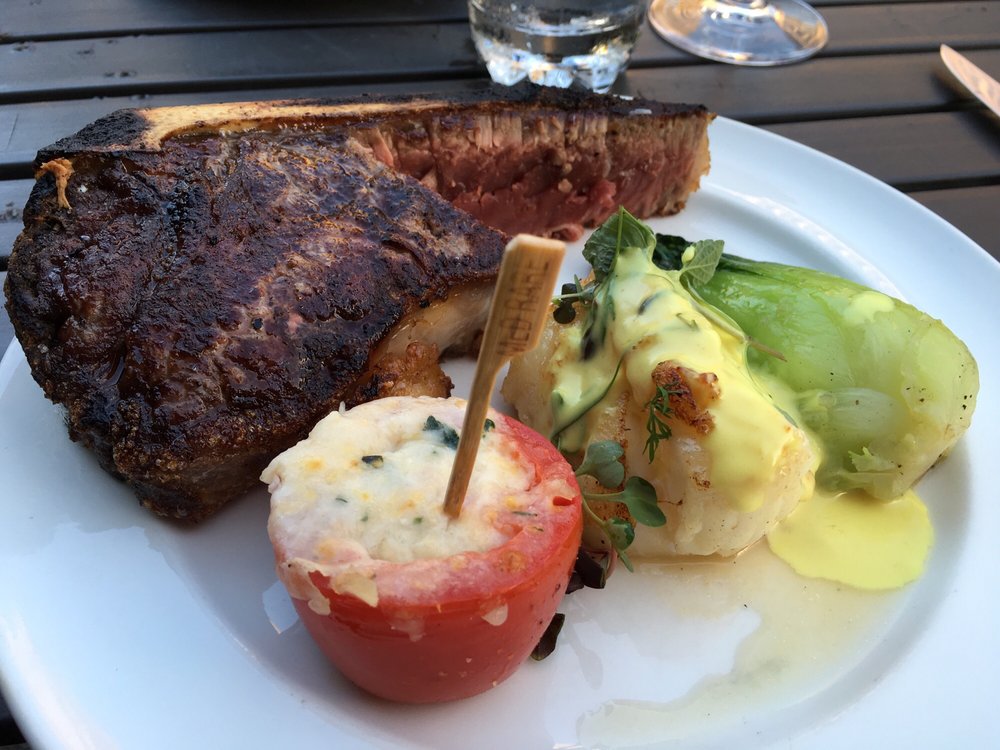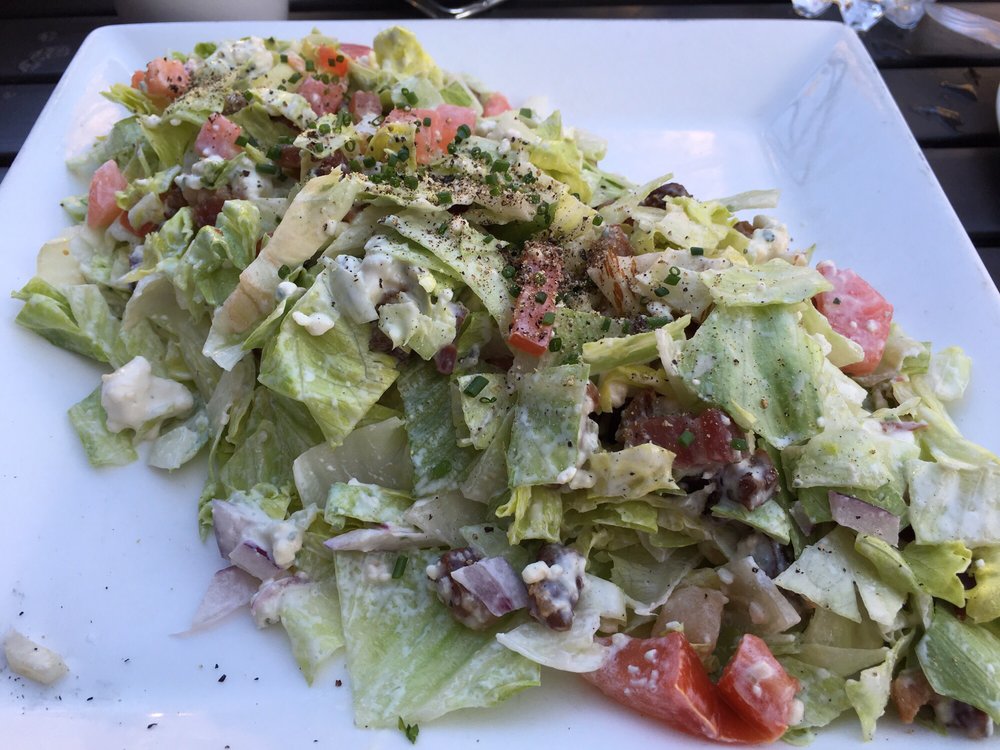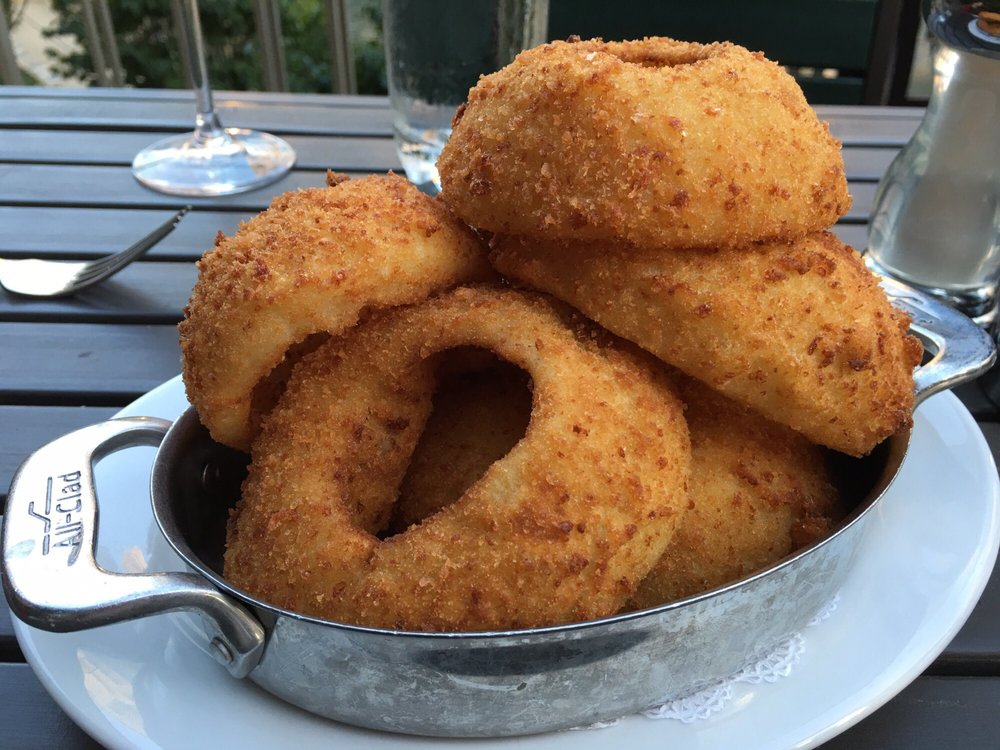 *** (3 stars)
I'm surprised by the reviews on this place, because we found nothing to distinguish it above a dozen nearby Chicago steakhouses, and several things were barely mediocre.
First of all, the outside patio on the river is one of the best locations, so that is certainly their strongest plus.
The wine list is presented on one of those gimmicky iPad applications that make is impossible to quickly assess the list. Ten minutes of searching revealed that the list is heavily dominated by Cabernet Sauvignon, to the point the browsing this category–an almost endless jumble of randomly arranged bottles–is impossible. Prices are quite high, but we found a lovely bottle of Argentine Cabernet Franc at a reasonable price.
The assortment of bread presented at the start of the meal was interesting, but two of the three varieties would have been better yesterday.
Salads were fine, if pricey. The wedge salad is–oddly-not served as a wedge, but chopped and tossed; perhaps this was just our server's idea.
We shared a bone-in New York strip and Chilean sea bass. The bass was fine; this tends to be a very mild fish, so the accompanying yuzu cream was a great idea to add some flavor. The steak was tender (a good thing, since the dangerous-looking steak knives were about as sharp as a butter knife) but was undercooked to a comical degree. Regardless of how red you think medium rare should be, half of your steak should not be completely raw. No doubt this could have been fixed, but since the server had already split and plated the steak with the fish without checking with us about how it was cooked, we didn't bother. The fact is that the dry aging had produced a fairly gamey flavor to the semi-cooked edge, and we decided to focus on the other dishes.
Accompanying green beans almondine were a tasty recipe, but also within a minute or two of being uncooked. I like some snap to my vegetables, but when you can't cut them with your steak knife, it gives one pause.
Onion rings were giant, the breaded kind, and were good, probably the best thing we had other than the yuzu sauce.
Overall, a fairly unsatisfactory dinner, not nearly good enough to make us want to return, especially given that we walked past a dozen other steakhouses on the way. There are better–and cheaper–choices.
Chicago Cut Steakhouse
300 N Lasalle
Chicago, IL 60654
(312) 329-1800
http://www.yelp.com/biz/chicago-cut-steakhouse-chicago