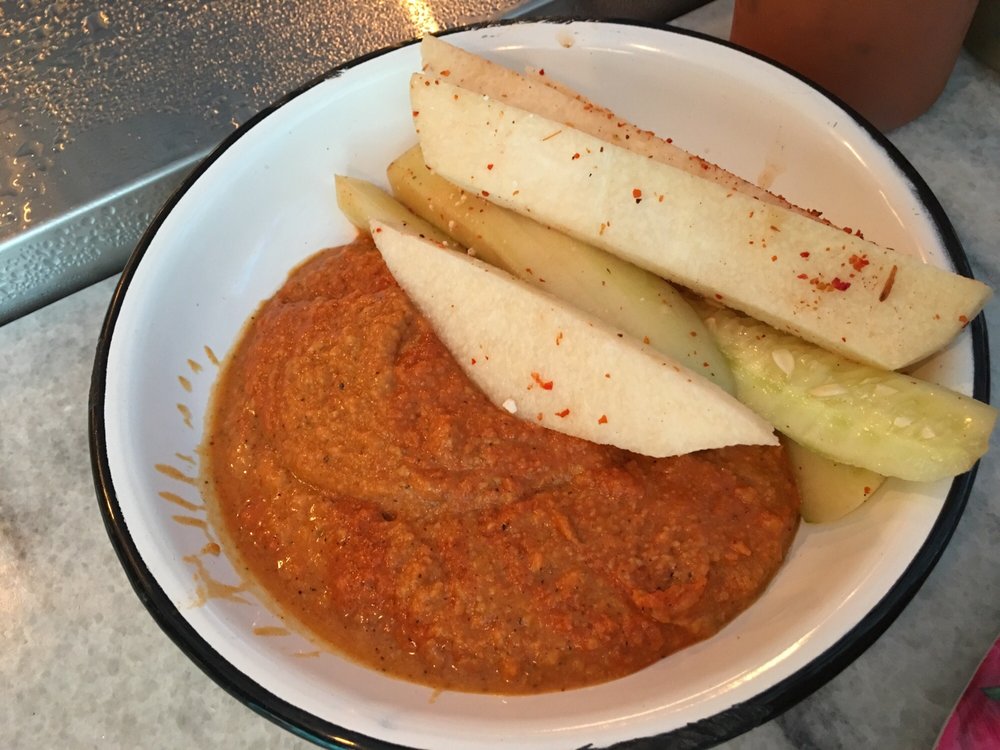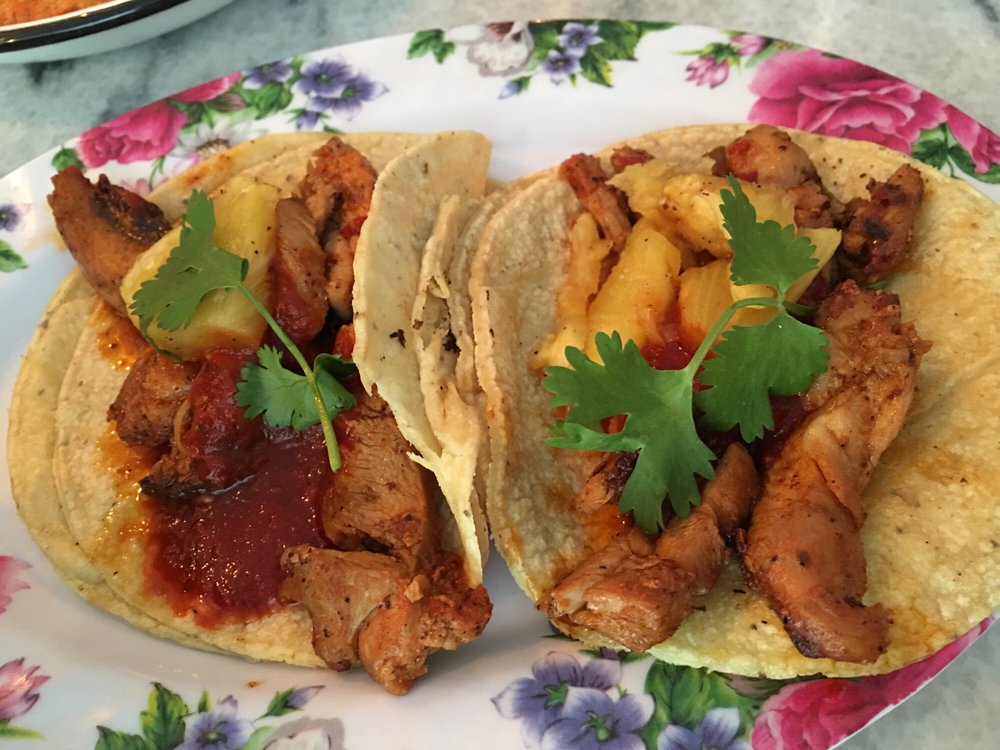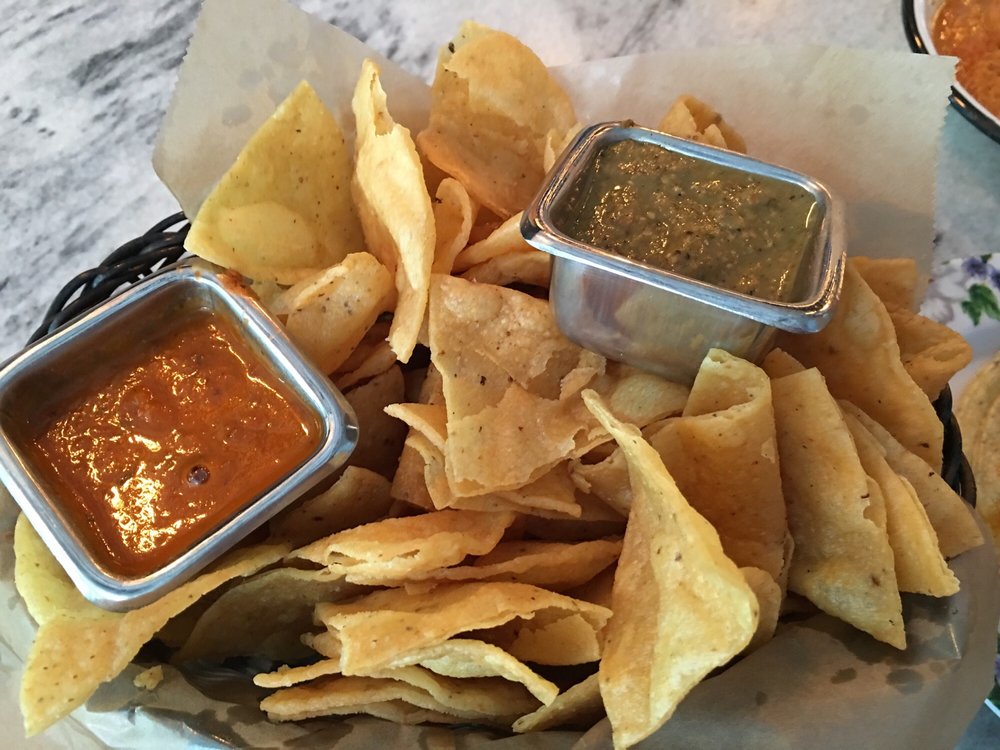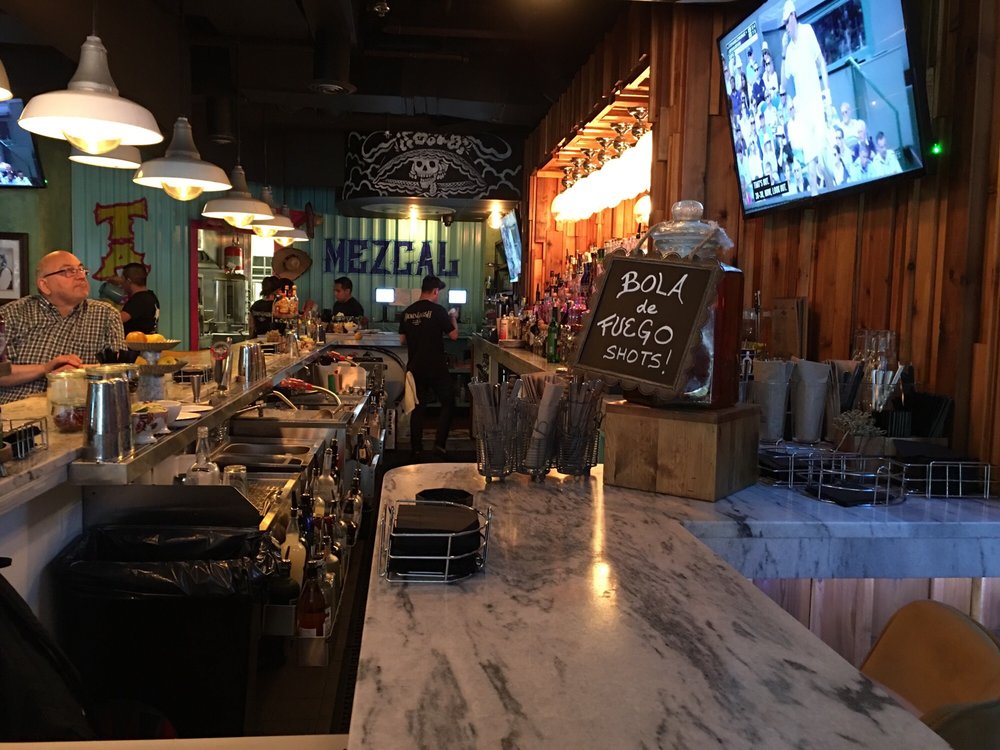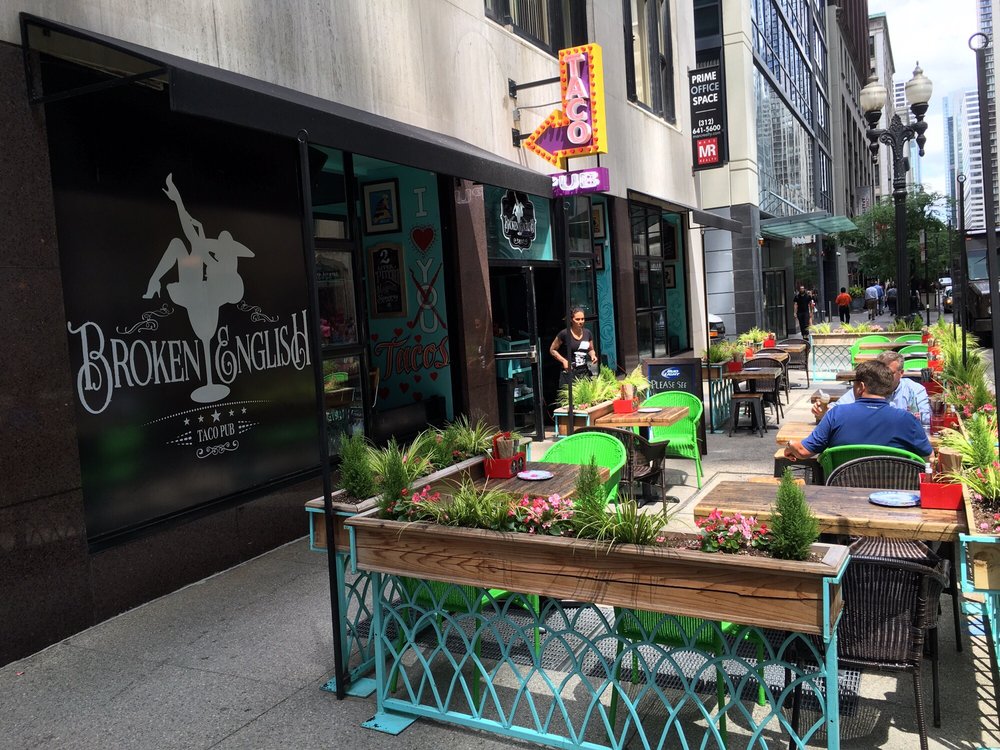 **** (4 stars)
This is one of the few good Mexican restaurants in the area. The food is a nice mix of authentic and creative. The focus here is on soft tacos and guacamoles and drinks. There's a nice vibe from all the funky decorations, and an extensive bar for single businessmen at lunch time.
The Achiote Hummus was an interesting low-cal appetizer. The achiote chili flavor dominated, and the jicama was better for dipping than the cucumber.
Tacos Al Pastor De Pollo were authentically served on double corn tortillas. I've had pastor pork, but never chicken, and it was good, but not as rich as some. The traditional pieces of pineapple added a nice sweetness.
I would have liked to have tried more tacos, but each order includes two, and you can't mix and match, which seems like an arbitrary restriction. The guy next to me wanted to buy three tacos, and you can't do that, either. I think they're shooting themselves in the foot with that arbitrary rule.
The highlight of my meal was actually the chips and salsa (sold as an appetizer). The chips were obviously home-made, and had puffed up like pomme souffle to give them a delicate yet somehow hearty crunch. The fact that they were slightly greasy could be forgiven, because of that great consistency. The accompanying green sauce had a slight hint of sweetness, and the red sauce had a strong ginger note that made it quite exotic. I couldn't stop eating these!
The margarita was good if not remarkable. Service was friendly and attentive. The sidewalk dining is a bit too sunny at lunchtime, but might be nice in the evening.
Broken English Taco Pub
75 E Lake St
Chicago, IL 60601
(312) 929-3601
http://www.yelp.com/biz/broken-english-taco-pub-chicago