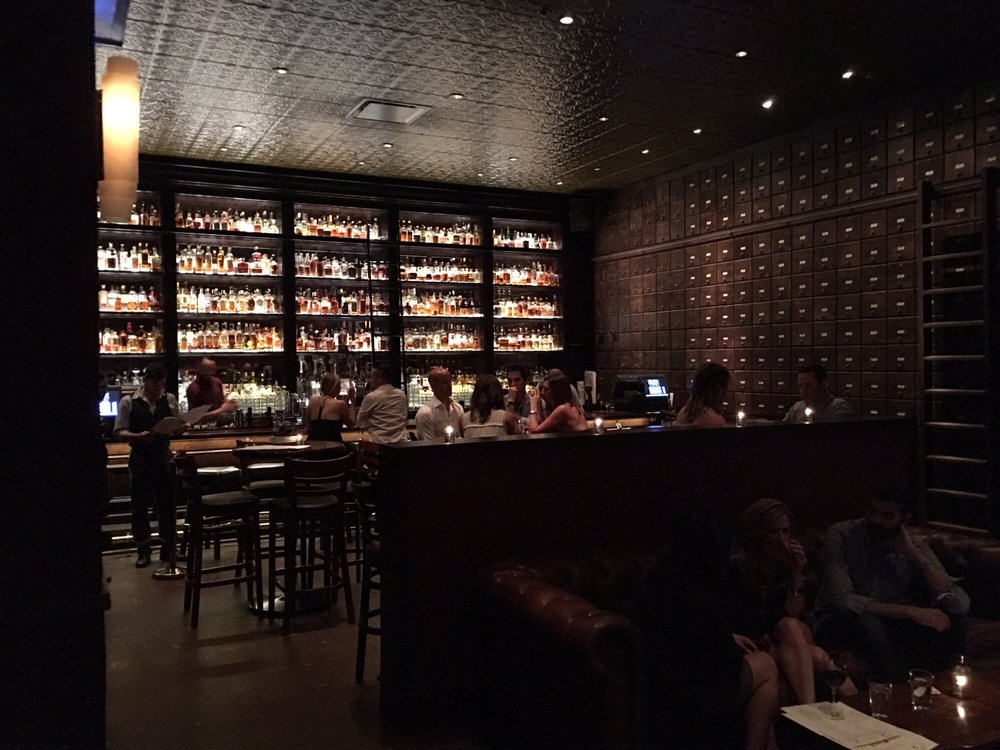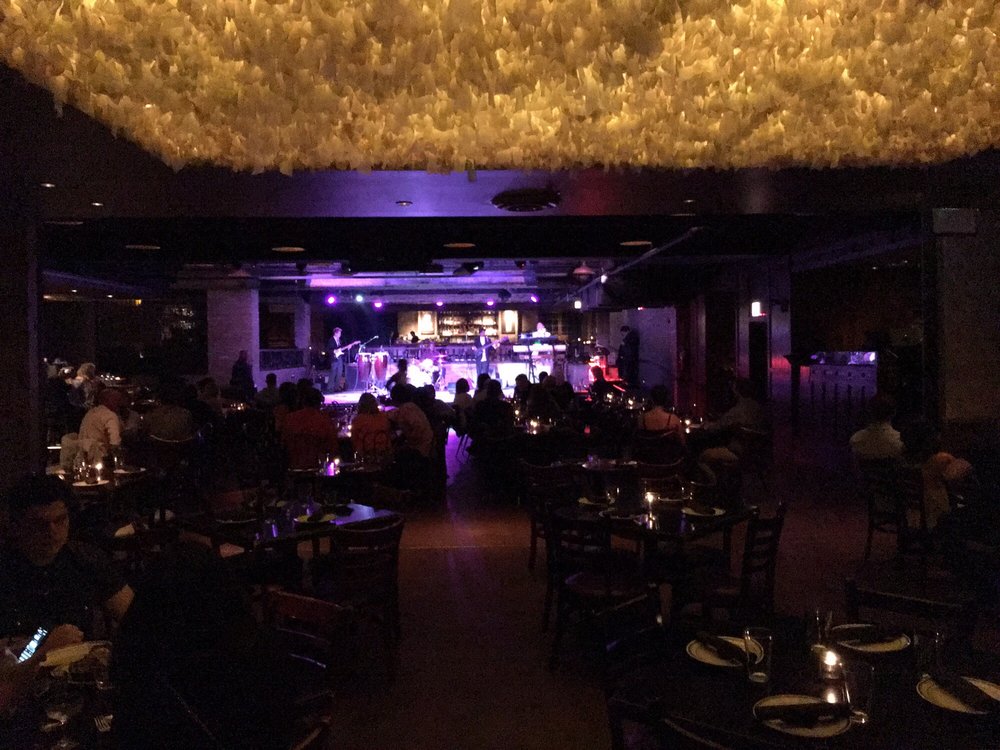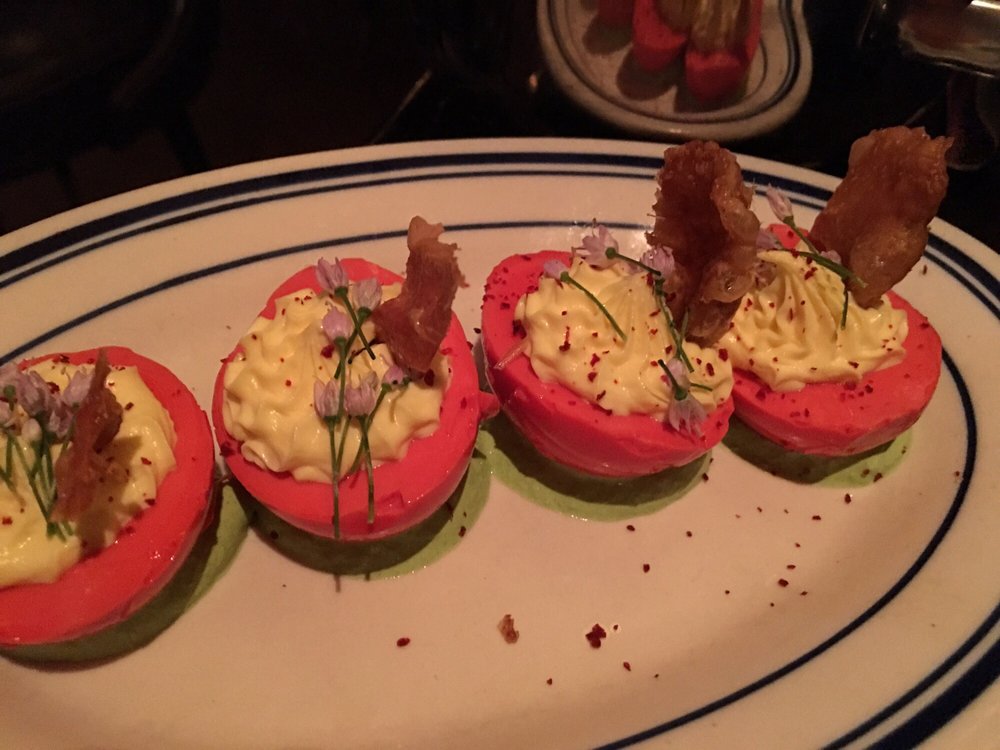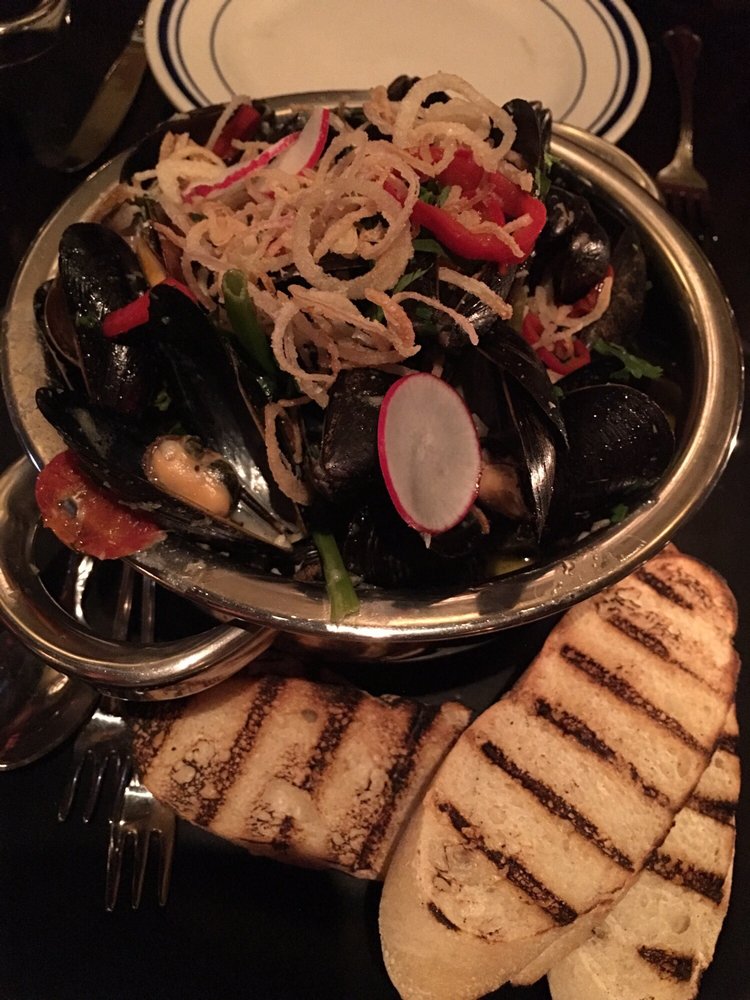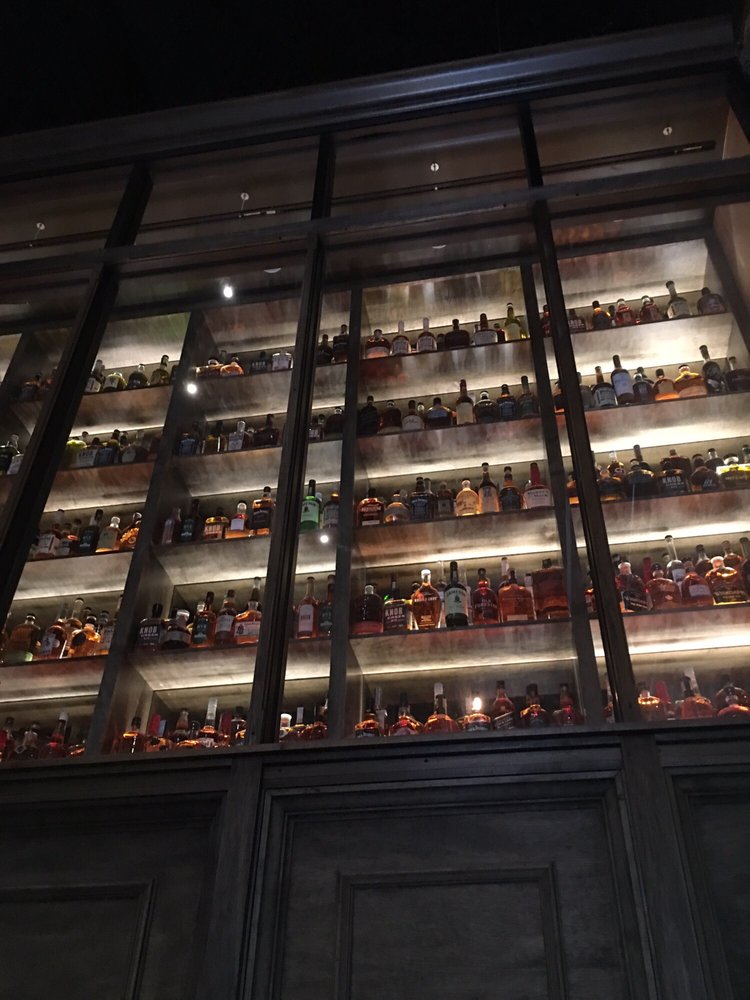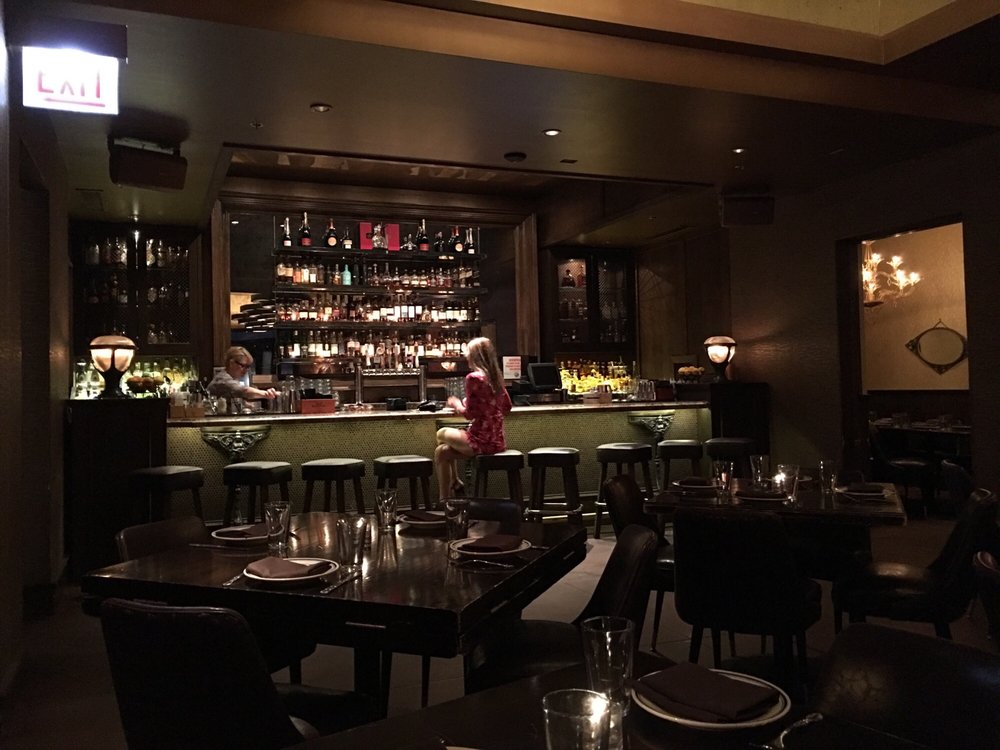 **** (4 stars)
Untitled isn't exactly a supper club or a speakeasy, but it does have some elements of those. You enter down a broad staircase into a foyer off of which large rooms extend in all directions. One room is a large lounge that serves over 500 whiskeys, another has a stage for live performances (there was a very good Jazz quintet playing the night we visited) and a third room is strictly for dining, and features private alcoves for six all around the edges. This last room was most to our taste, as the live band was audible but conversation was still possible. Decor throughout is romantic and 1920s inspired.
The menu contains a nice variety of shareable plates, and a selection of full-size entrees. We loved the Mussels, which were served in a green curry broth that tasted like Tom Yum Goong. There were a LOT of mussels in the bowl for a very reasonable $16.
We also vaporized two other small plates, deviled eggs, and bacon fat fries. Yes, you read that right–write, BACON FAT FRIES! They were as good as you would imagine.
Well after all that, we could only share a salad as our main dish, and our server's recommendation of the asparagus salad was a great one. Raw, pickled and grilled asparagus were combined with mixed greens and an excellent green goddess dressing.
An interesting cocktail list includes smokey, bitter and other exotic flavors. A nice variety of wines by the glass is on offer, along with a limited bottle list that seemed a bit pricey.
Service was amazing (as was our server's dress). Her recommendations were spot on. Note that many of the hostesses and servers were scantily clad, and apparently things get bawdy as the evening progresses.
It's a bit hard to describe the concept here, because they are trying to be several things at once, and are doing so pretty successfully. I can see it as a place for business over whiskey, for cocktails, for a romantic dinner, or a late night show. And by moving from room to room, you could actually do several on the same visit.
Untitled Supper Club
111 W Kinzie St
Chicago, IL 60654
(312) 880-1511
http://www.yelp.com/biz/untitled-supper-club-chicago