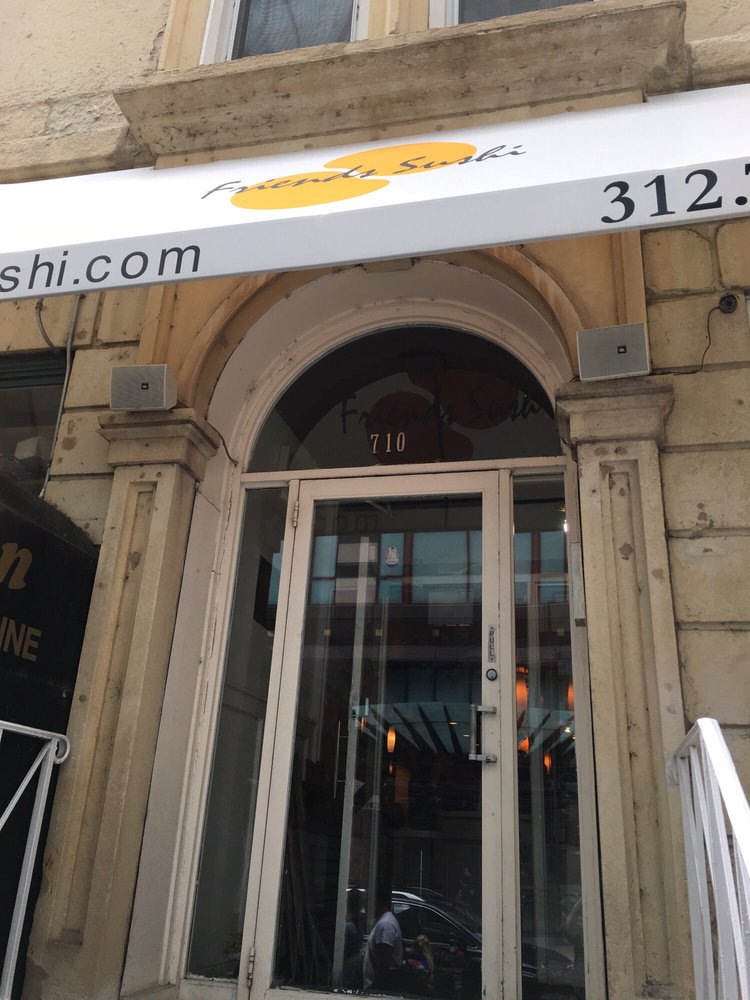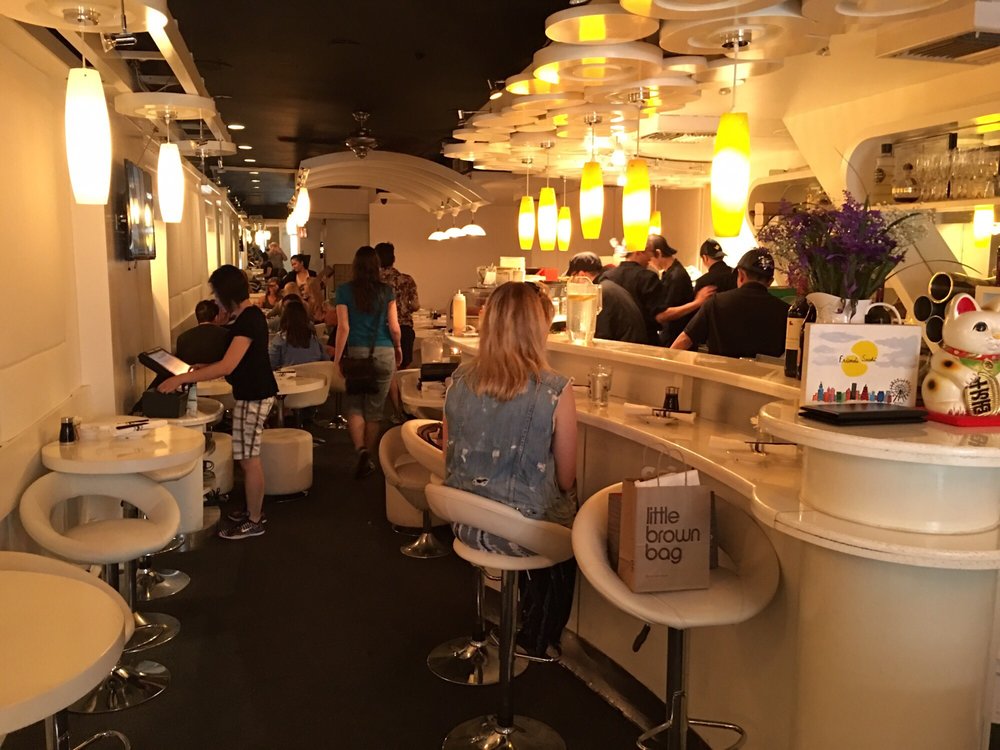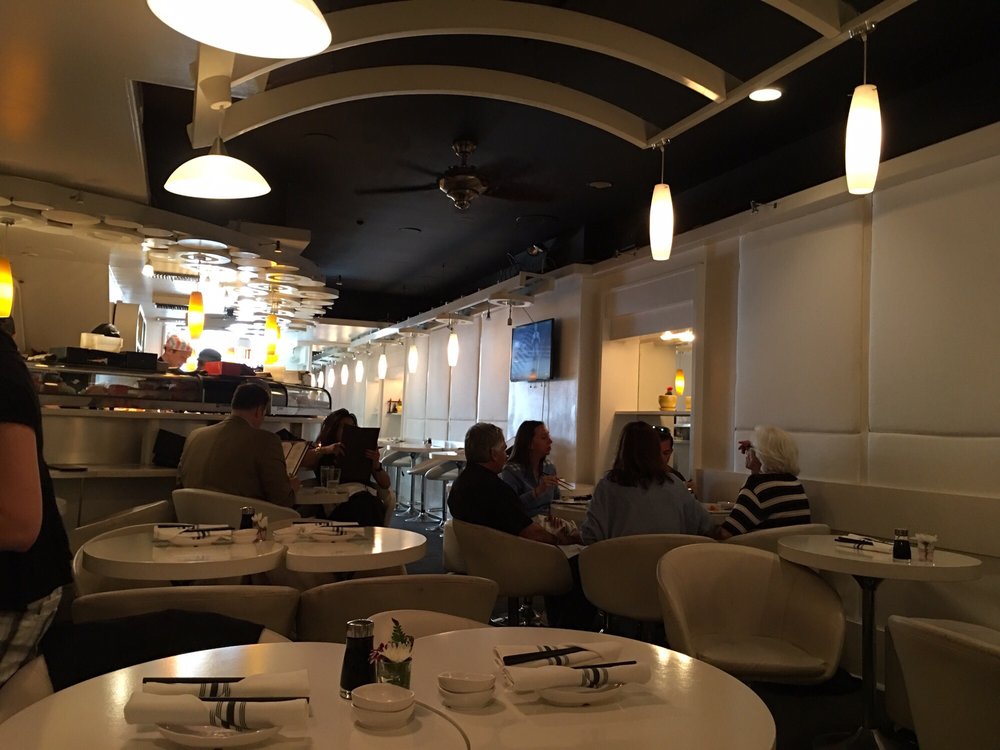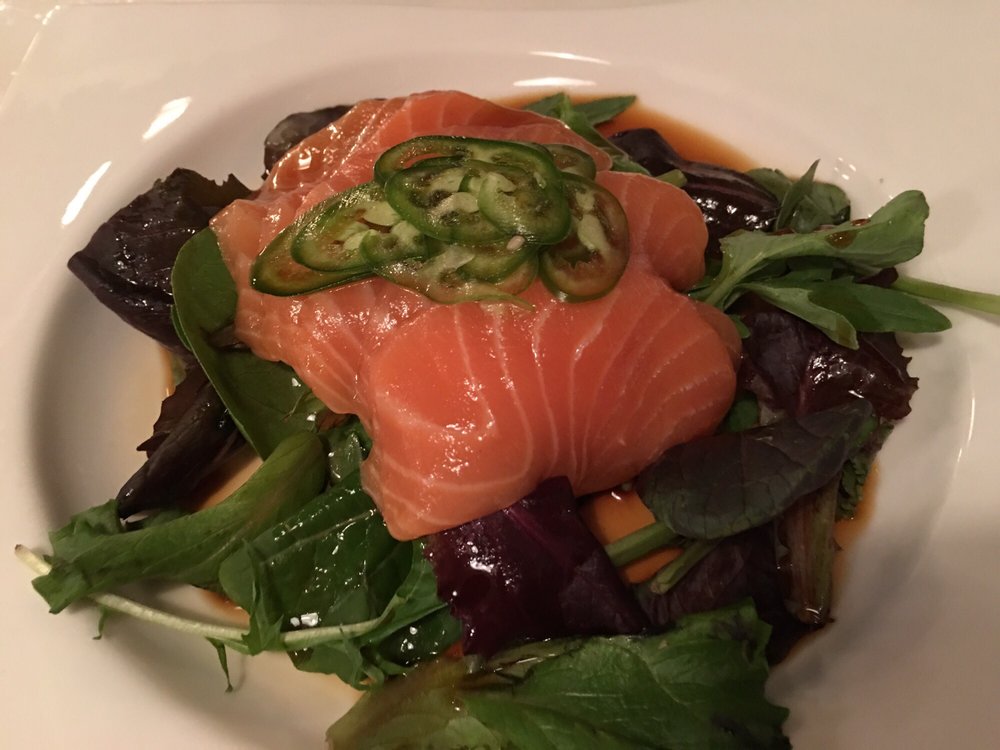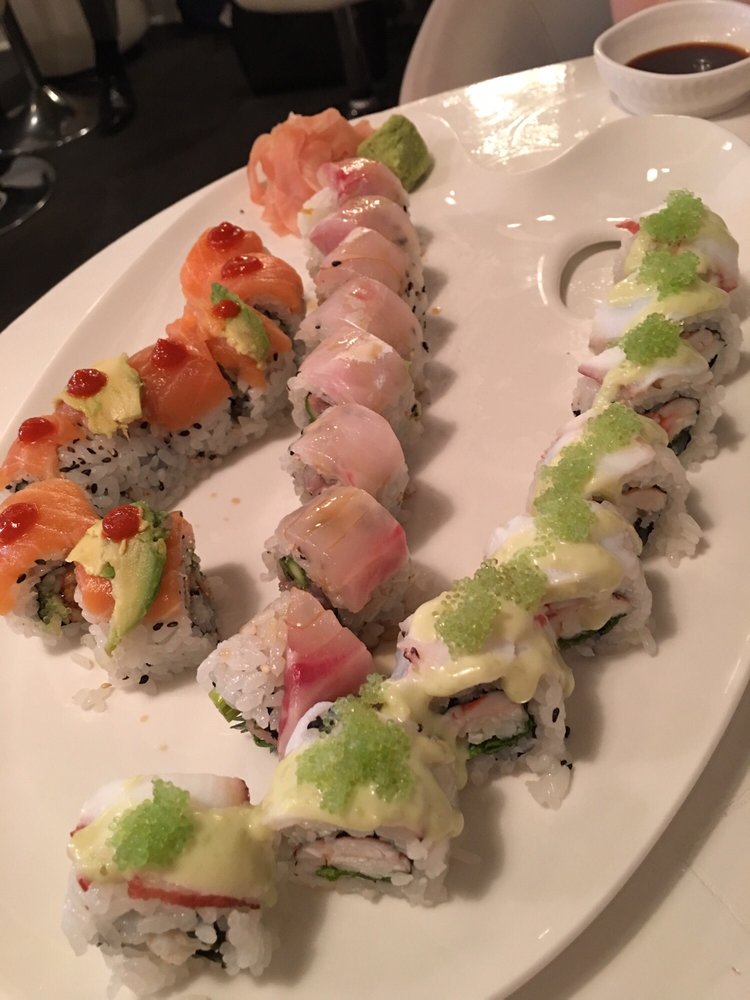 **** (4 stars)
This stylish sushi restaurant offers some very inventive rolls and attentive service.
We started with the salmon carpaccio: thin slices of salmon served over greens in a soy dressing. It was very good, although I thought the dressing could have used a touch more rice wine vinegar for sweetness.
Then we shared three rolls. Each was unique, and they went together well.
"Sweet & Spicy" combined eel, cucumber, and salmon, but the piquant kick of the dollop of red sauce was what made it interesting.
In the "Jimmai" the hamachi, cilantro and seabass were really complemented by the smokiness of the grilled asparagus.
Our favorite roll was the very unusual "Ticky Tacky" where the predominant flavors came not from the king crab or tender thin octopus topping, but rather the mint leaf and wasabi mayo. That one packed quite a delicious kick.
There are many additional specialty rolls on the menu that we'll need to check out next time.
Friends Sushi
710 N Rush St
Chicago, IL 60611
(312) 787-8998
http://www.yelp.com/biz/friends-sushi-chicago