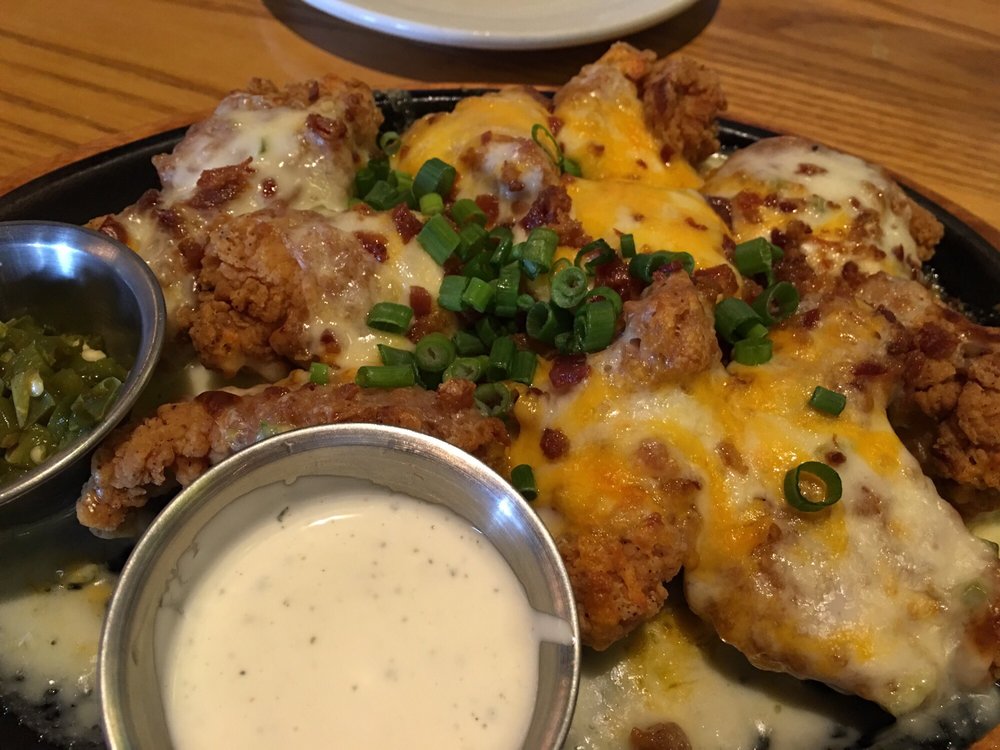 *** (3 stars)
This is the Chili's you're looking for. Assuming you're looking for a Chili's. And if you are, then you know why, so I don't need to tell you. And this one is just like that. Same floor plan, same decor, same menu.
This one has excellent service, too. Perhaps better than you're expecting.
Of course, the struggle at Chili's is to have a meal that contains less than an entire day's allotment of calories. There are limited options in that regard. I like the ancho salmon, which is pretty good. And only about 500 calories. I have to say the broccoli that came with it was perfectly cooked and delicious… dipped in the ranch dressing… that came with the loaded boneless chicken wings. But that's another story.
Chili's Grill & Bar
3142 Daniels Rd
Winter Garden, FL 34787
(407) 877-0796
http://www.yelp.com/biz/chilis-grill-and-bar-winter-garden-2