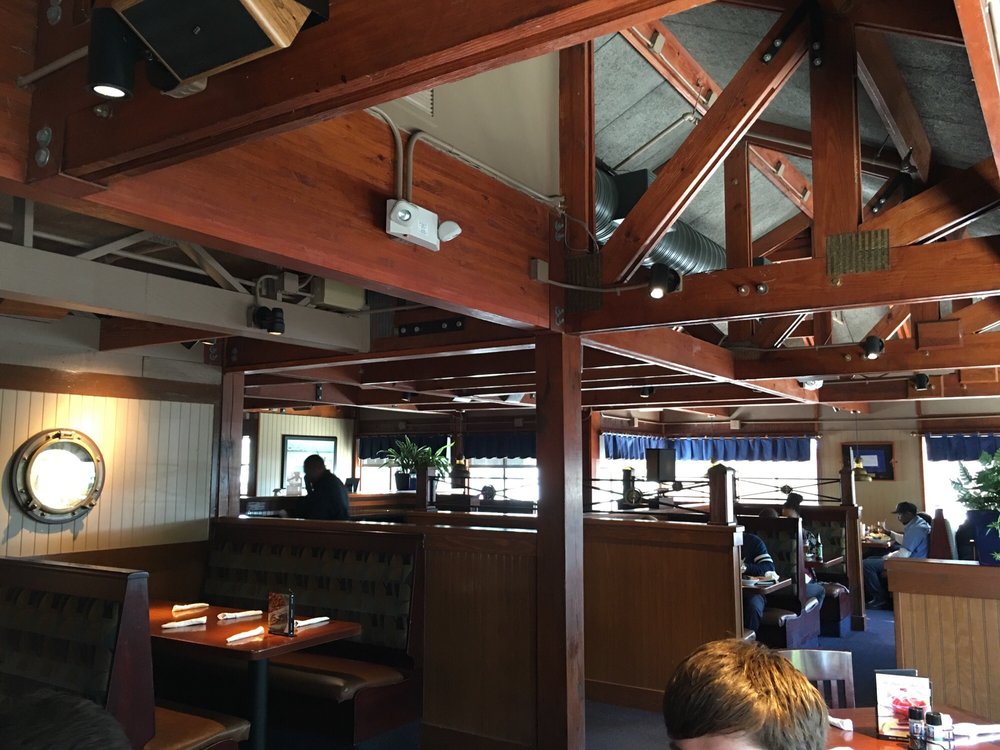 *** (3 stars)
Red Lobster is a lunch place as far as I'm concerned, because I can't imagine spending $30 for an entree when I could go to a fine dining restaurant and get much better food. But at lunch it's fine, because you can get a seafood assortment with a side and a salad for around $10.
Admittedly most of the choices are either battered and fried, or served swimming in butter, but you're probably not going here because fish is a healthy choice. Let's face it, you're going here because of those biscuits. When they come out fresh from the kitchen, crispy on the outside, hot and garlicky/cheesy on the inside, they are really, really good.
Speaking of the kitchen, it is weirdly slow here, even when the restaurant is mostly empty (as it usually is at lunch time). The service is friendly and well-intentioned, though (a big improvement over this location a few years ago).
And this is a really nice interior, since it was originally built as a China Coast, and still has the dramatic ceiling beams and intimate layout. All in all a pretty decent Red Lobster.
Red Lobster
7373 W Colonial Drive
Orlando, FL 32818
(407) 295-2791
http://www.yelp.com/biz/red-lobster-orlando-4