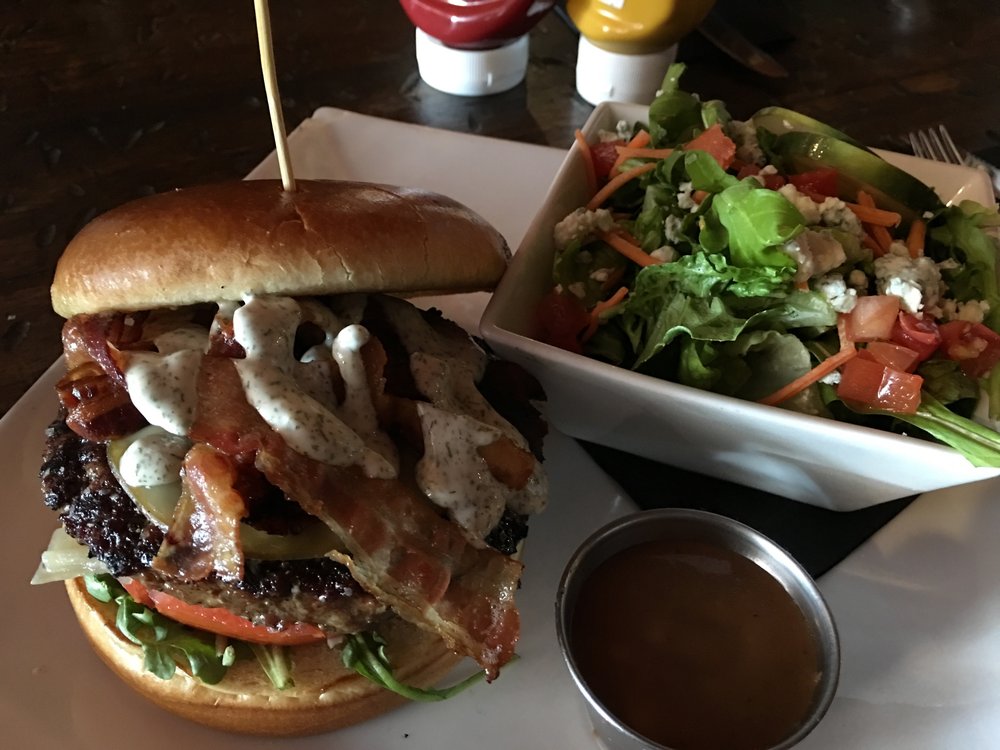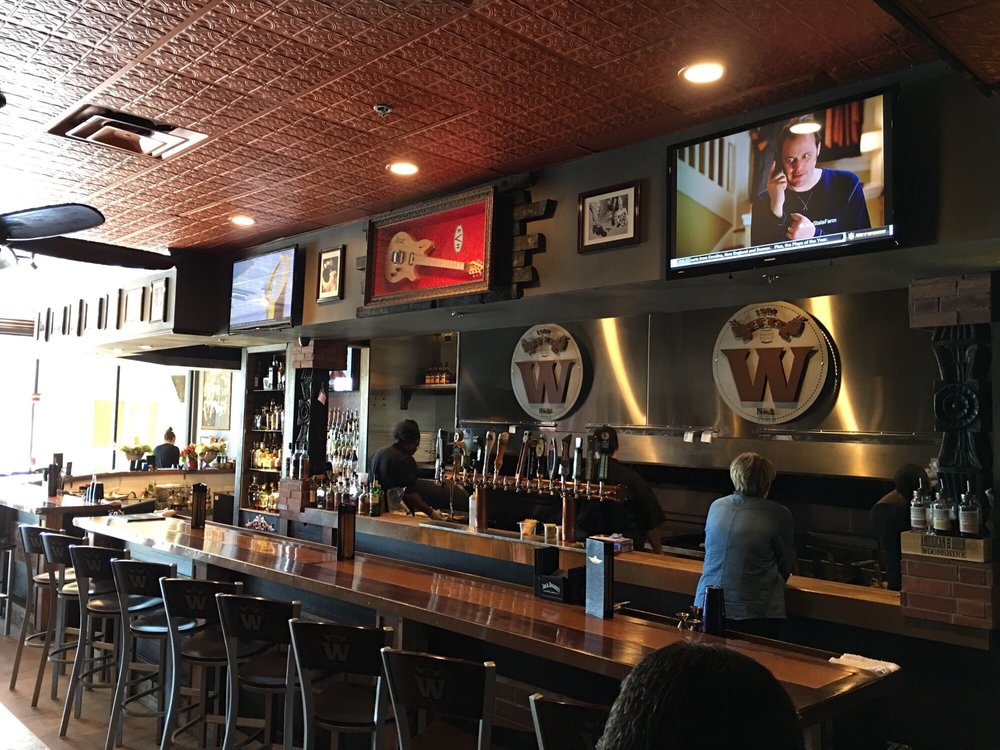 **** (4 stars)
Whiskey and burgers. What's not to like about that concept?
We went with a large group at lunch, so I didn't have a chance to sample any whiskeys, but we did peruse their list and it's pretty comprehensive. Only a few really top shelf offerings, but at least a hundred interesting ones. I didn't see any bargains, but the prices were okay.
The burger was great. Most of our group ordered The Whiskey burger, which had everything I like on it, include bacon that was nice and crispy. Accompanying fries were okay, although the sweet potato ones were a bit better if you like that sort of thing. I opted for the side salad, which was delicious.
Service was friendly, helpful and efficient.
If you visited this place when it was an English Pub you will be happy to know that it is now infinitely cleaner and better run.
The Whiskey
7563 W Sand Lake Rd
Orlando, FL 32819
(321) 430-6744
http://www.yelp.com/biz/the-whiskey-orlando