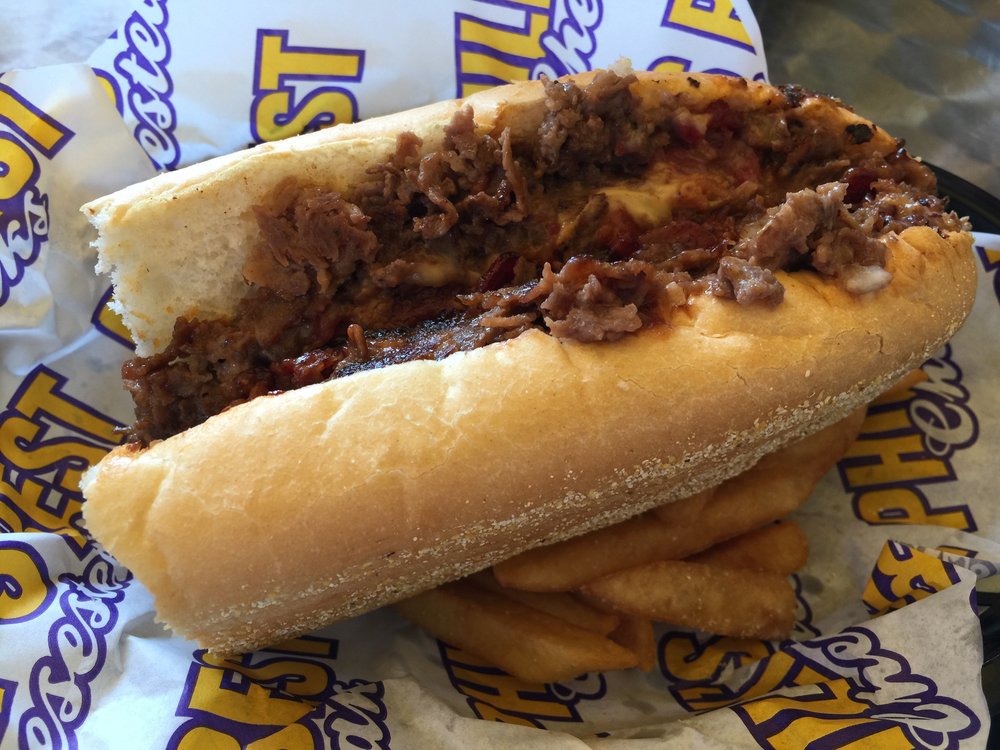 **** (4 stars)
This place surprised me in a number of ways. I'm not a huge cheesesteak fan, but I went with a group, and was pleasantly surprised to see a fair variety on the menu. I ended up ordering a cheesesteak that included bacon, and quite liked the flavor. A half sandwich came as a lunch special with fries and a drink for a very reasonable price.
I also liked the outside seating area, which is spacious and well-sheltered from the elements.
But the biggest surprise was the friendly enthusiasm of the staff, who delivered the sandwiches, refilled drinks and made us feel appreciated. I'll definitely return to sample some of their other offerings.
Philly's Best Cheesesteaks
2295 S Hiawassee Rd
Orlando, FL 32835
(407) 488-3960
http://www.yelp.com/biz/phillys-best-cheesesteaks-orlando