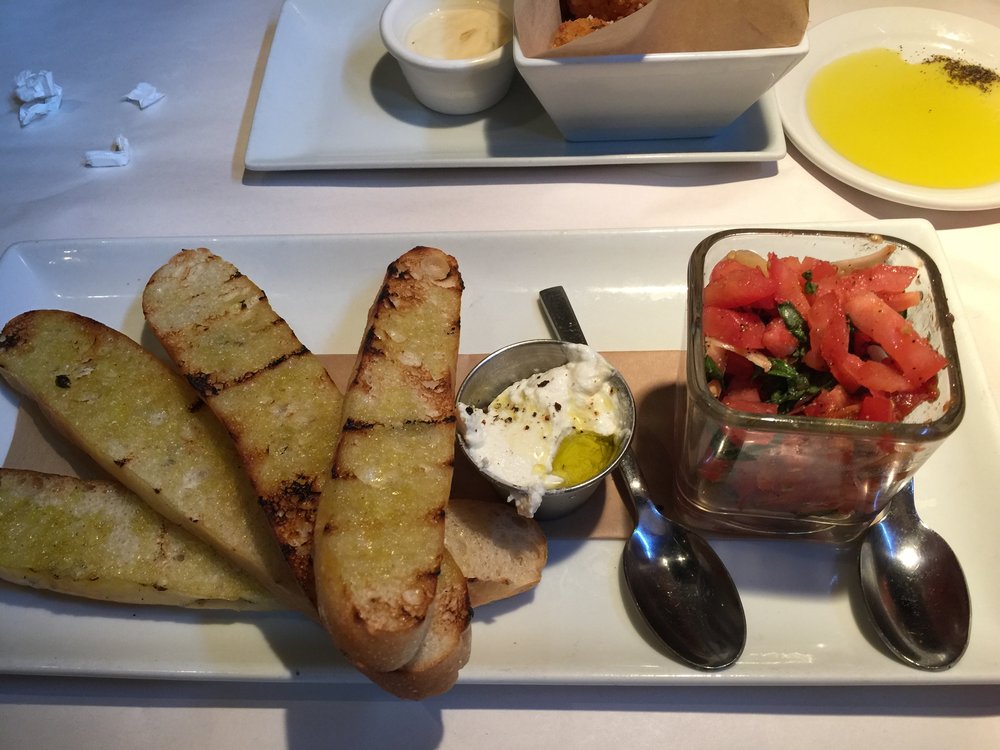 *** (3 stars)
Poor Romano's. It just can't seem to get any respect. I'm not sure why, because the decor–especially at this location–is really nice, evoking an old Italian country house. And the service is always friendly.
The food isn't bad either. I particularly like the bruscetta appetizer, where you apply your own diced tomato and garlic topping to the crusty bread. The pizza service is nice too, with a hand shaped oval pizza served with a personal pizza cutter and a bowl of spicy sauce, so you can finish it off any way you like.
There are also some great lunch deals, including a three course lunch for ten bucks, or a seven dollar lunch served in seven minutes. If you haven't tried Romano's lately–at least for lunch–it might be worth a second look.
Romano's Macaroni Grill
3143 Daniels Rd
Winter Garden, FL 34787
(407) 654-0351
http://www.yelp.com/biz/romanos-macaroni-grill-winter-garden