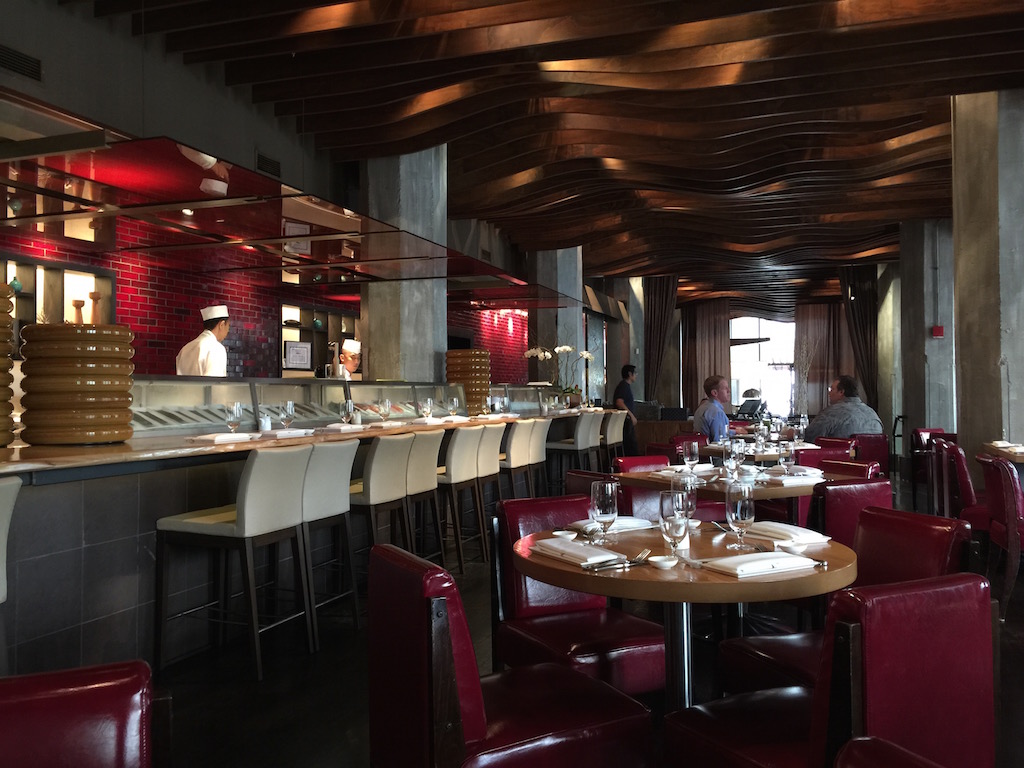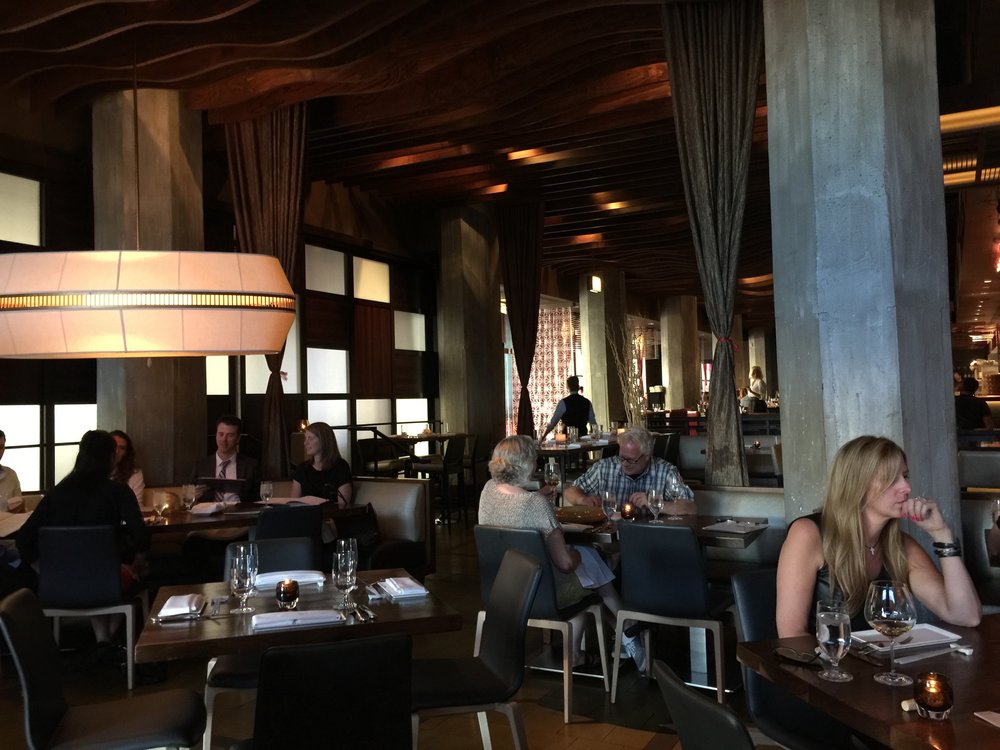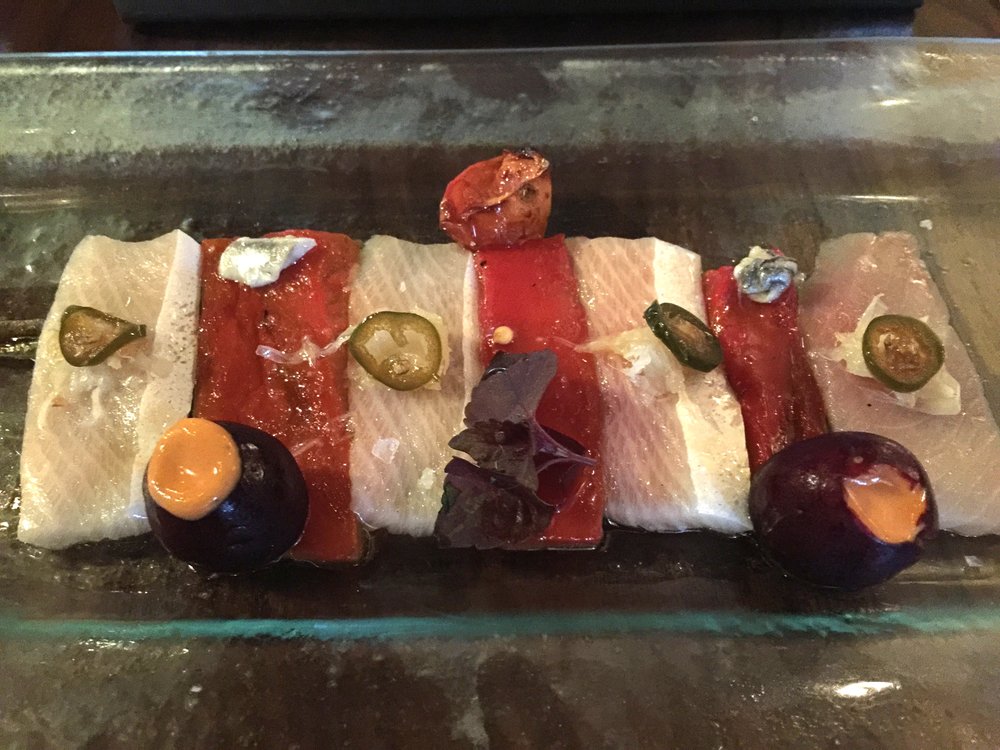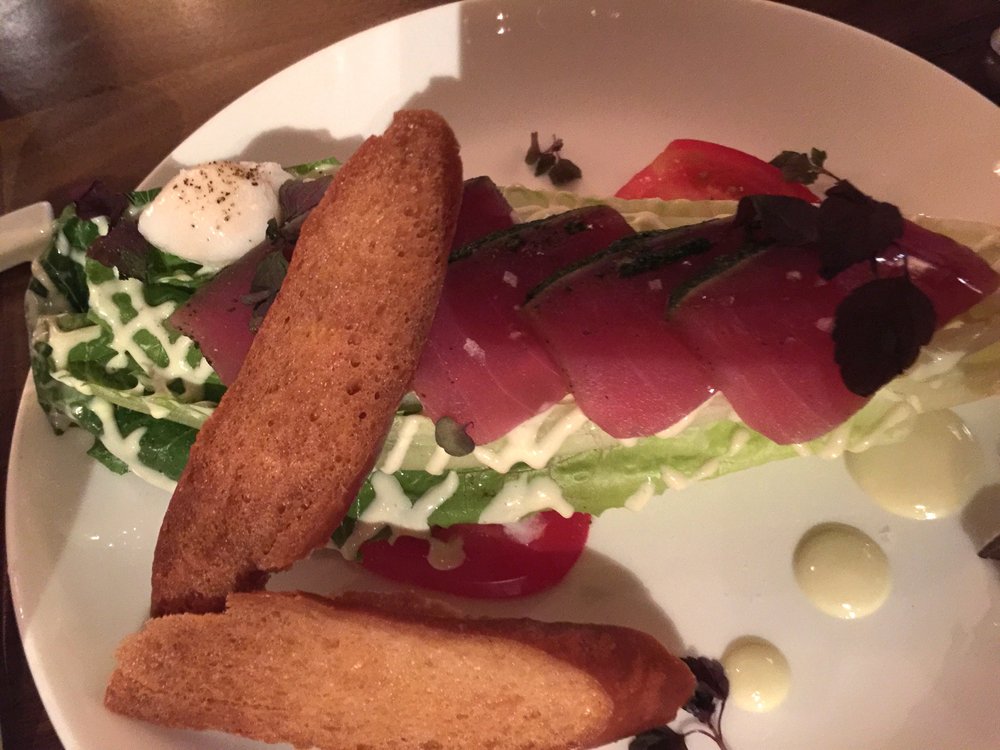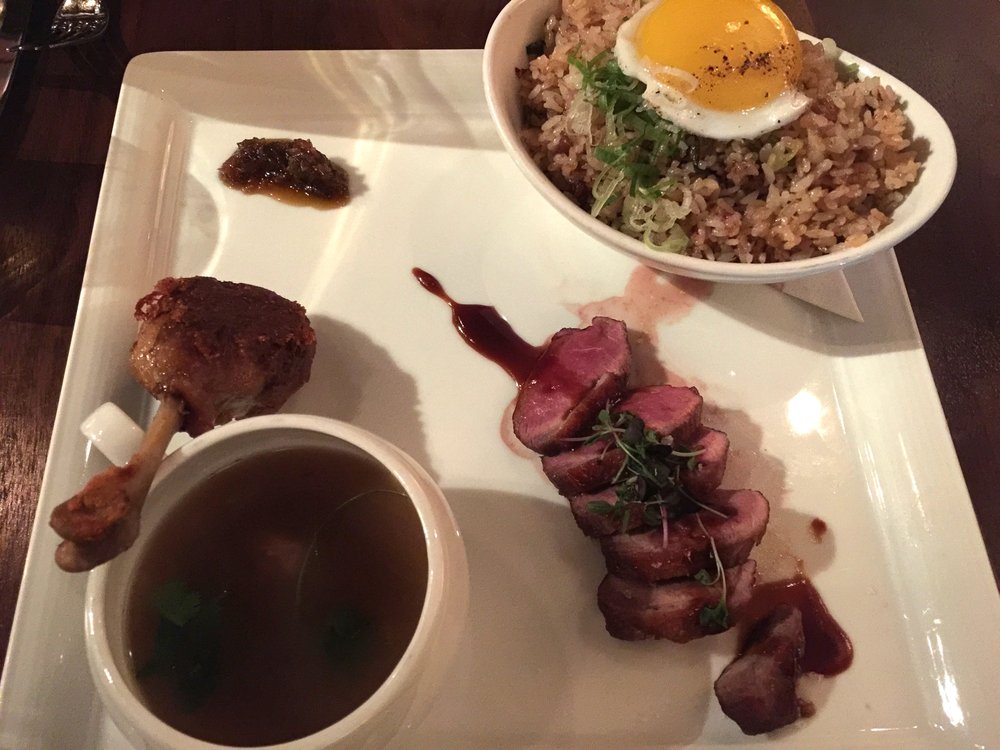 **** (4 stars)
This is certainly one of the better sushi restaurants in Chicago, although it perhaps can't live up to the prestigious name attached to it. The decor and vibe of the place is top notch, from the downstairs bar (the Blue Room) to the upstairs dining rooms.
The food features many of the items you'll find at Morimoto in New York City and as far as I could recall they were nearly identical. Fish quality is, of course, excellent.
We had the multi course omakase, which is a bit different than other omakases in that you can pretty much pick your own items, so it's just a way of bundling the items you're interested in, at a reasonable price of $130 per person. Portion sizes were large, and we definitely left feeling well stuffed with sushi!
The best item we tried was the hamachi crudo, thin strips alternating with pimentos. The hamachi tacos were also quite good.
A few of the specialties didn't live up to expectations, including the Caesar salad, which just was voted best salad in Chicago, but seemed rather pedestrian to me. Perhaps it's just that I don't like Caesars that are served deconstructed, leaving the prep work to me.
The vaunted Duck Duck Duck was also a bit lackluster, although there was nothing wrong with any of the (more than 3) duck preparations on the plate.
We also had octopus, both raw (supposedly live, but I think the octopus would disagree) and cooked, beets, a large platter of sashimi, and spicy crab legs.
The trio of sorbets was a nice light way to end the meal.
The wine list is extensive, and there is a nice selection of Champagnes, the perfect match for sashimi.
Service was friendly and attentive, although several times during the meal there was an attempt to deliver two dishes at once, a physical impossibility on such small tables and with such large dishes. This is apparently caused by them having three kitchen and no coordination between them, which seems very odd for a restaurant of this caliber.
Overall I enjoyed the meal, thought it was reasonably priced for what it was, and would go back. But I'm still looking for a truly great Chicago sushi restaurant.
Japonais by Morimoto
600 W Chicago Ave
Chicago, IL 60654
(312) 822-9600
http://www.yelp.com/biz/japonais-by-morimoto-chicago-2