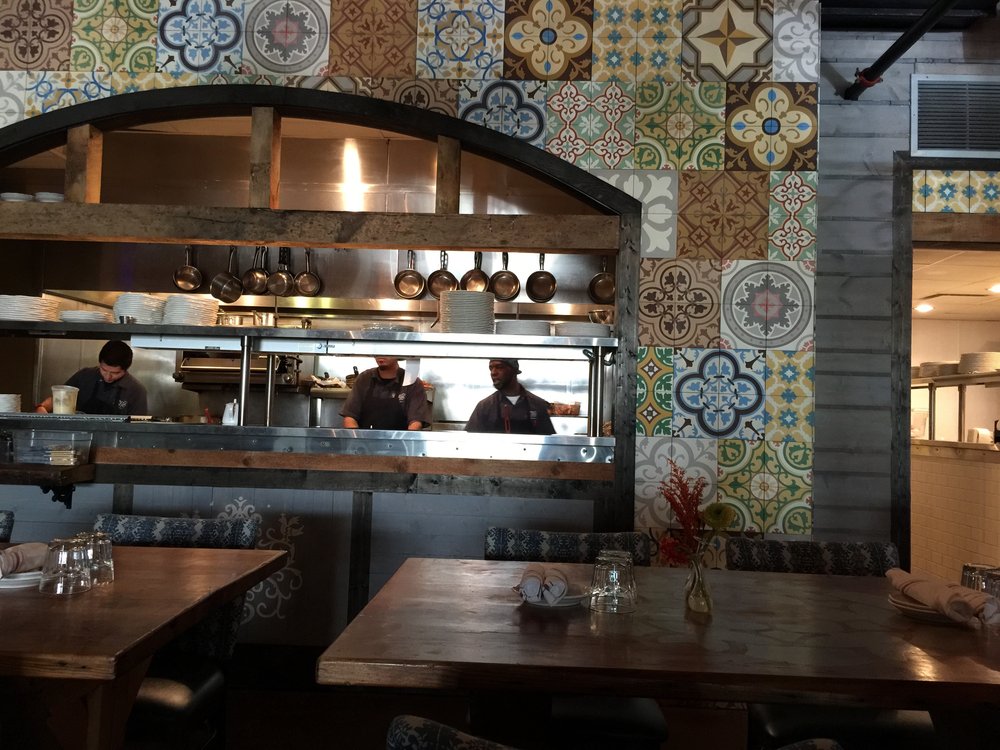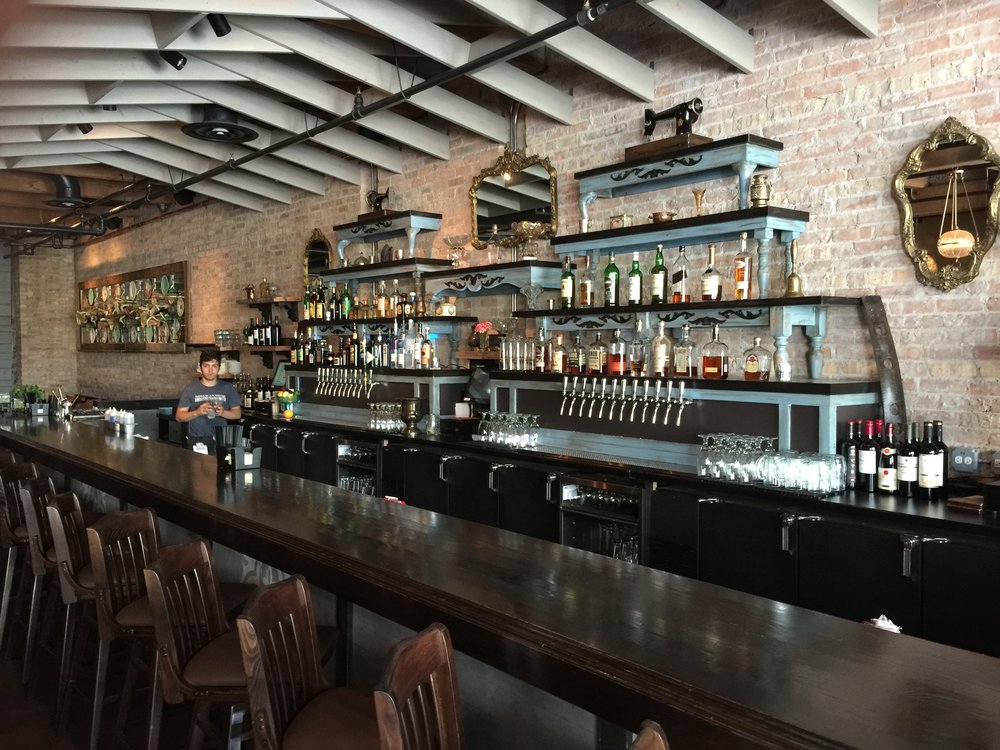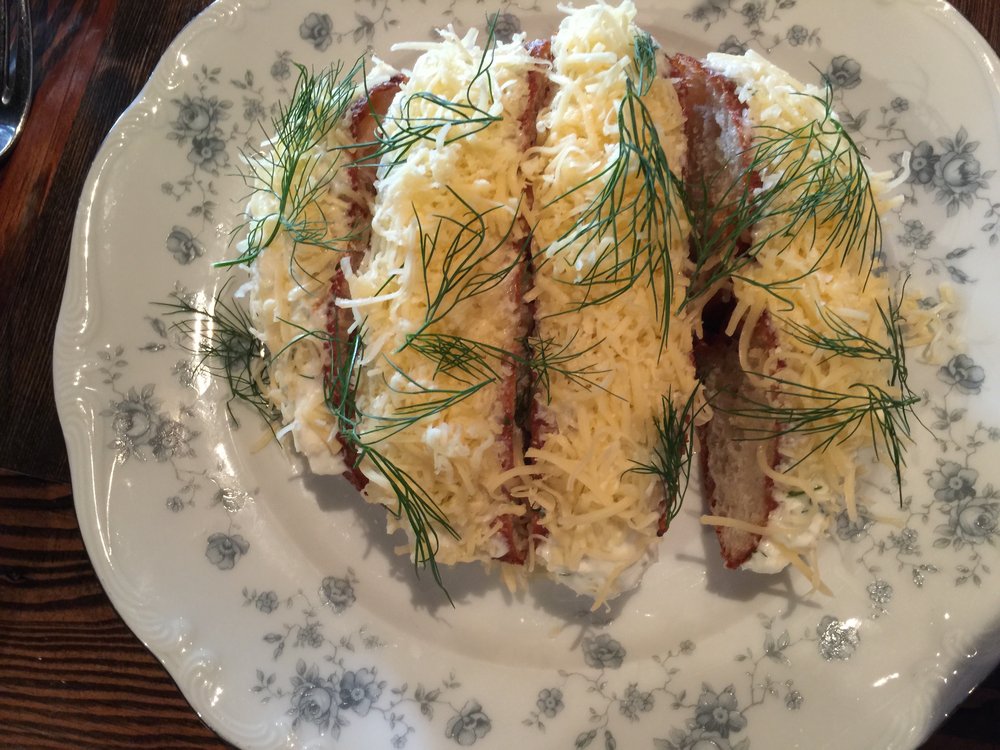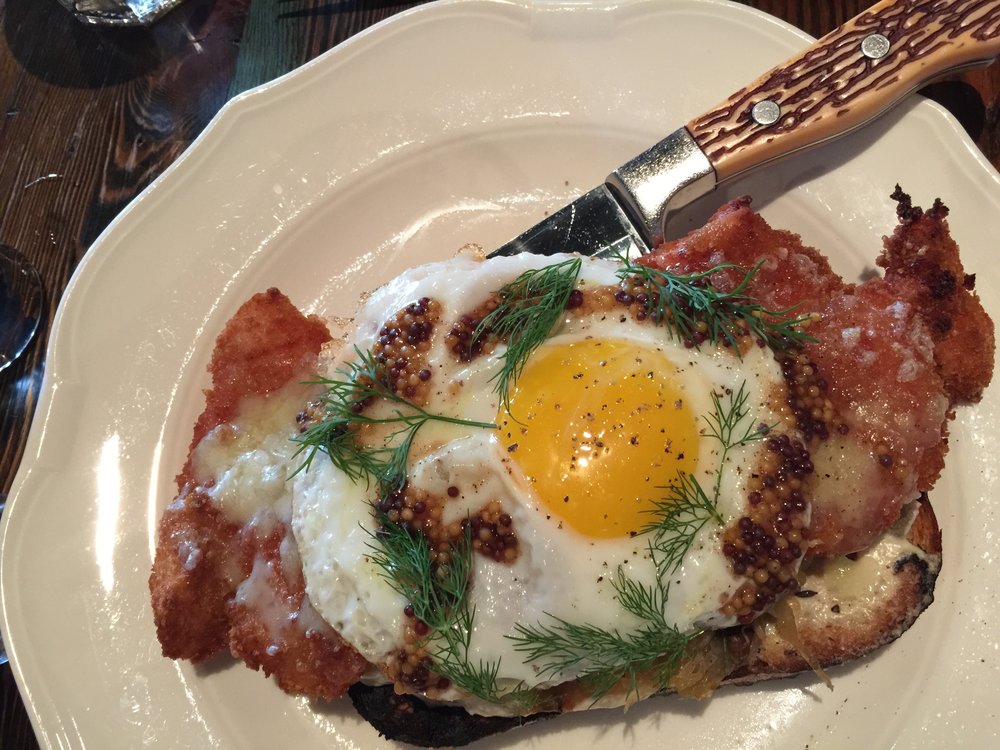 **** (4 stars)
If you're looking for something different, BoHo offers excellent Central European food in a funky yet stylish environment. We tried it for Sunday Brunch, and enjoyed the relaxed atmosphere and attentive service.
We sampled the Hungarian Langos, a pice of fried potato bread with garlic butter, sour cream and shredded gouda. It was good, but one slice was plenty. The Pork Schnitzel Sandwich was more to out taste. Served open face, it was a stack of rye bread, sauerkraut, the schnitzel and Emmentaler cheese, topped with perfectly cooked sunny side up fried egg. Rich, but tasty. The beer flight provided an interesting accompaniment.
We finished with an order of doughnuts, which are really beignets, served with two dipping sauces.
While the menu is not extensive, there's enough variety to bring me back to check out their other offerings of this interesting cuisine.
Bohemian House {BoHo}
11 W. Illinois
Chicago, IL 60654
(779) 333-0236
http://www.yelp.com/biz/bohemian-house-boho-chicago-3