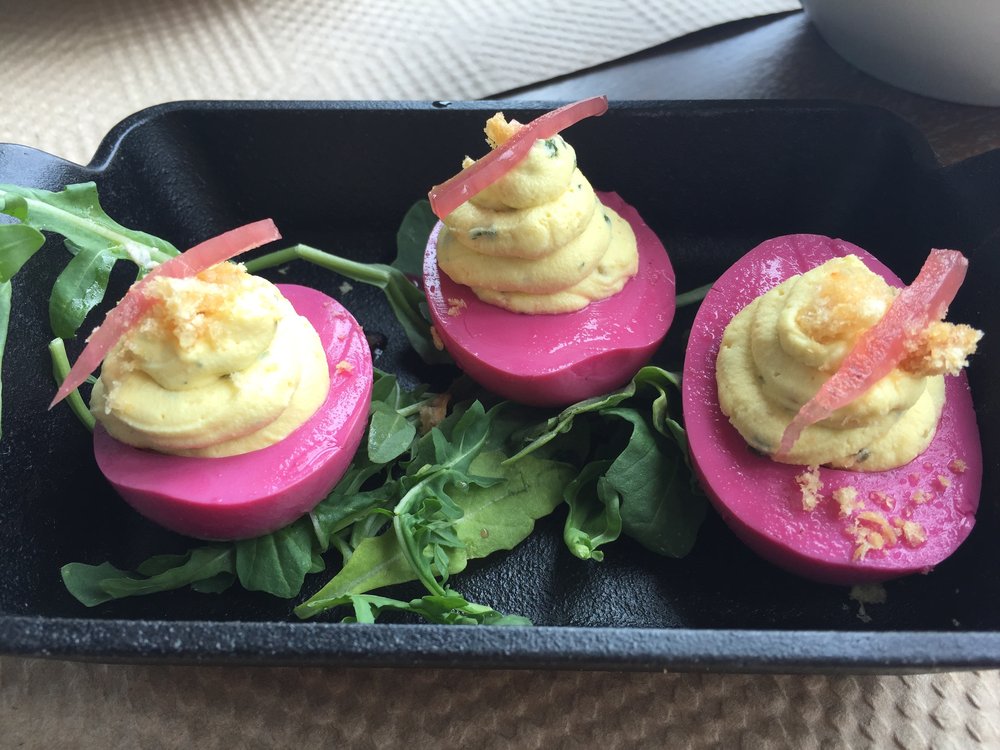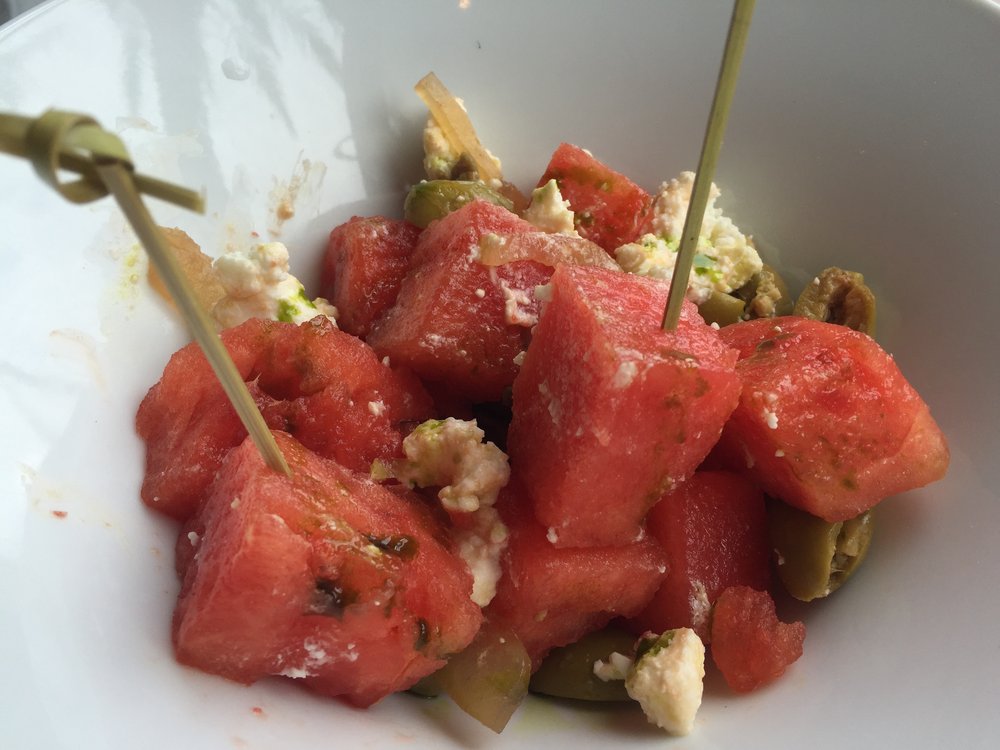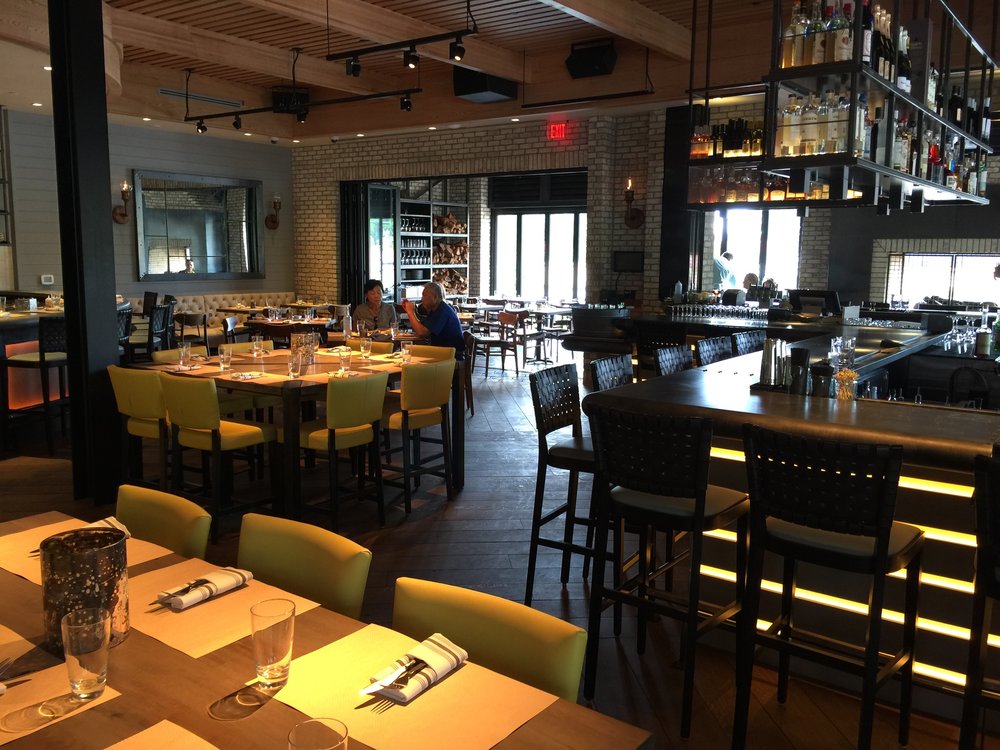 ***** (5 stars)
After reading some mixed reviews I wasn't expecting that much, but my first visit, at lunch, was exceptional.
As others have stated, the space is gorgeous, with an appealing mix of stone, wood and metal, and divided into a number of dramatic spaces.
The menu is oddly arranged, but so are the menus (and especially wine lists) at sister restaurants Luma and Prato. The affectation doesn't impact the food quality, which was creative and top-notch.
We started with the deviled eggs and the watermelon salad. The eggs were dyed pink with beet juice, but were otherwise normal and delicious. The watermelon salad contained watermelon chunks, pickled rind, olives and feta. We ordered it because it sounded bizarre. It turned out to be bizarrely delicious, one of the most creative dishes I've had in a long time.
For entrees we had the shredded pork sandwich and the Mahi Mahi sandwich. Both were excellent, although I let the Mahi sit a bit too long and the papaya chunks soaked into the bread and made it a bit soggy. Best to eat this dish when it arrives.
The accompanying salad of mixed greens was plentiful and nicely dressed with an interesting vinaigrette.
Service was friendly, efficient and knowledgeable. I have nothing negative to say about this new restaurant, especially considering this was their first week of lunch service. I will be back soon.
Slate Restaurant
8323 W Sandlake Rd
Orlando, FL 32819
(407) 500-7528
http://www.yelp.com/biz/slate-restaurant-orlando