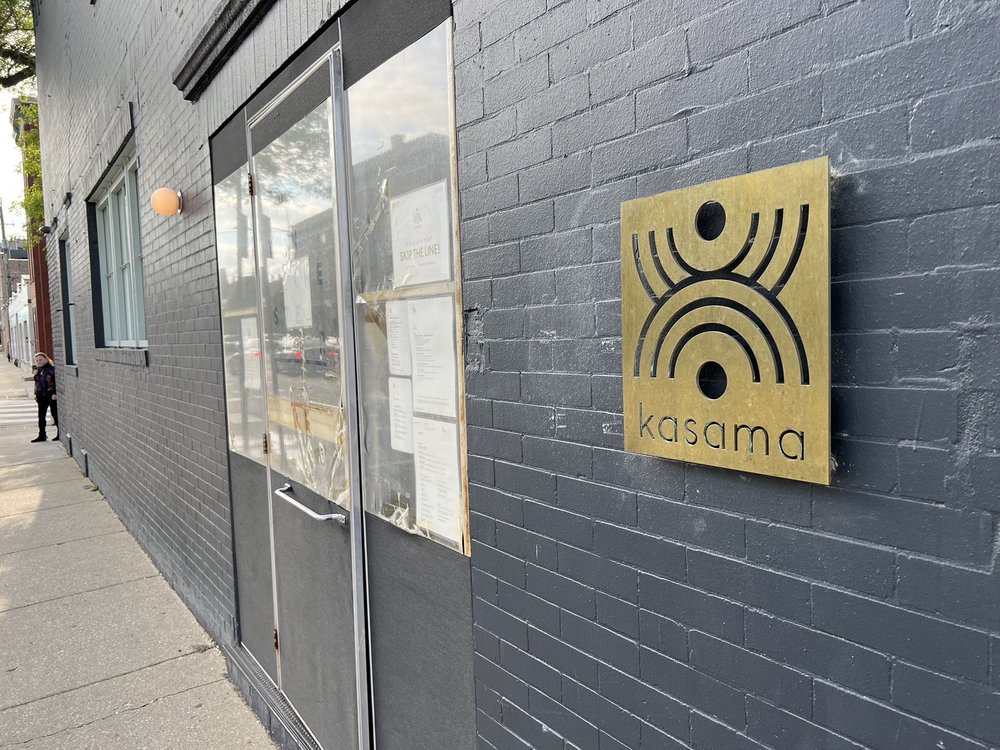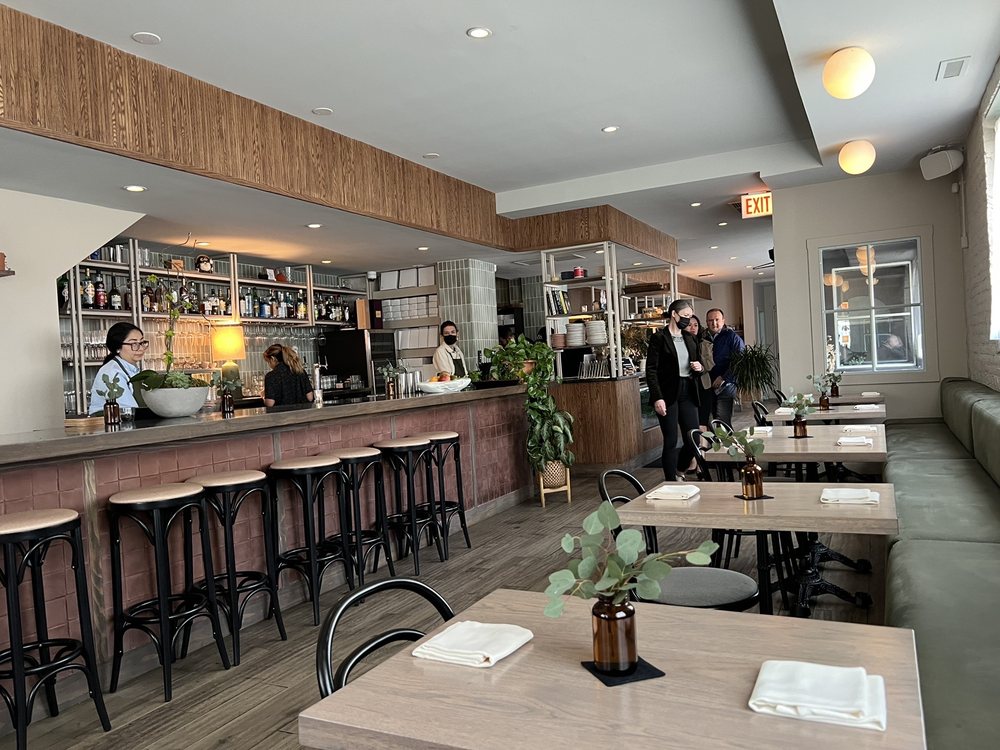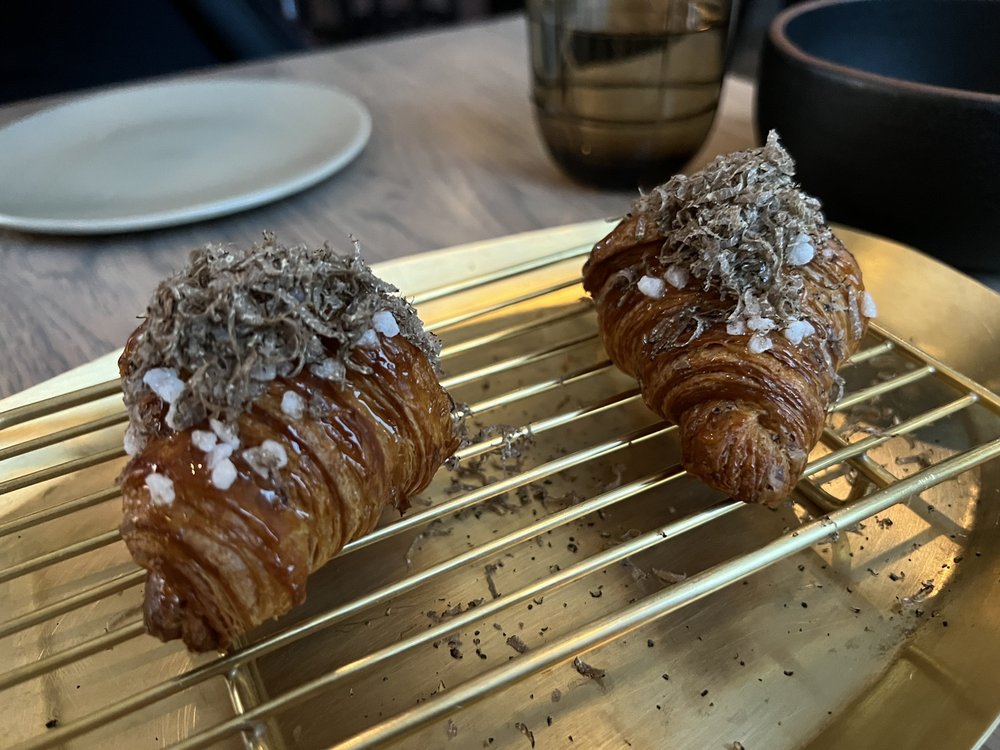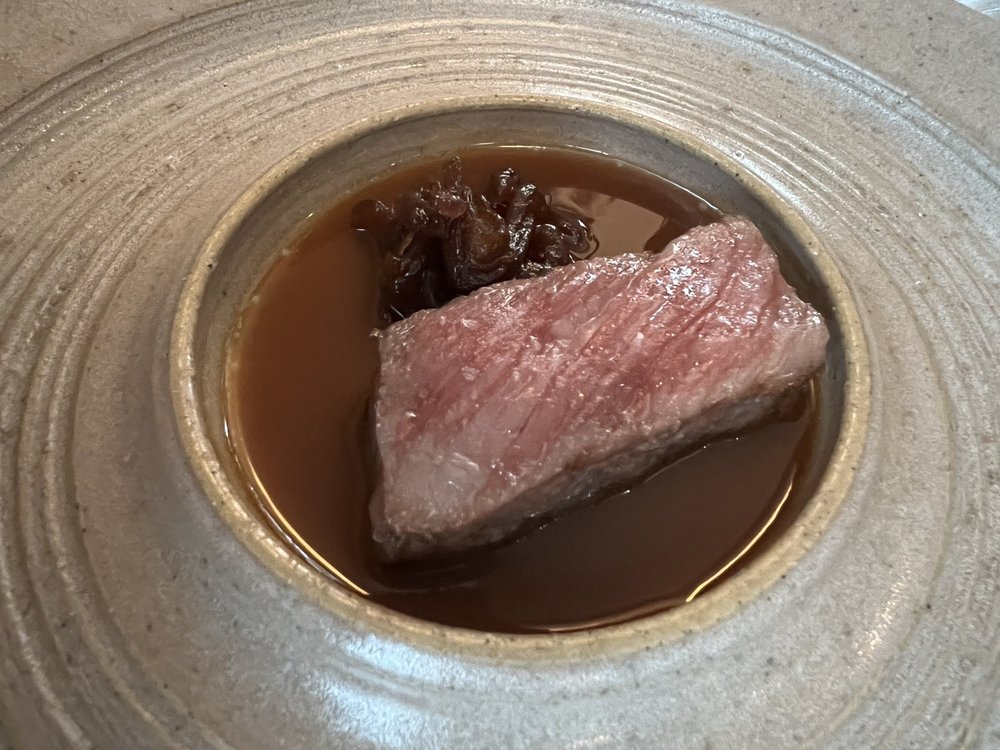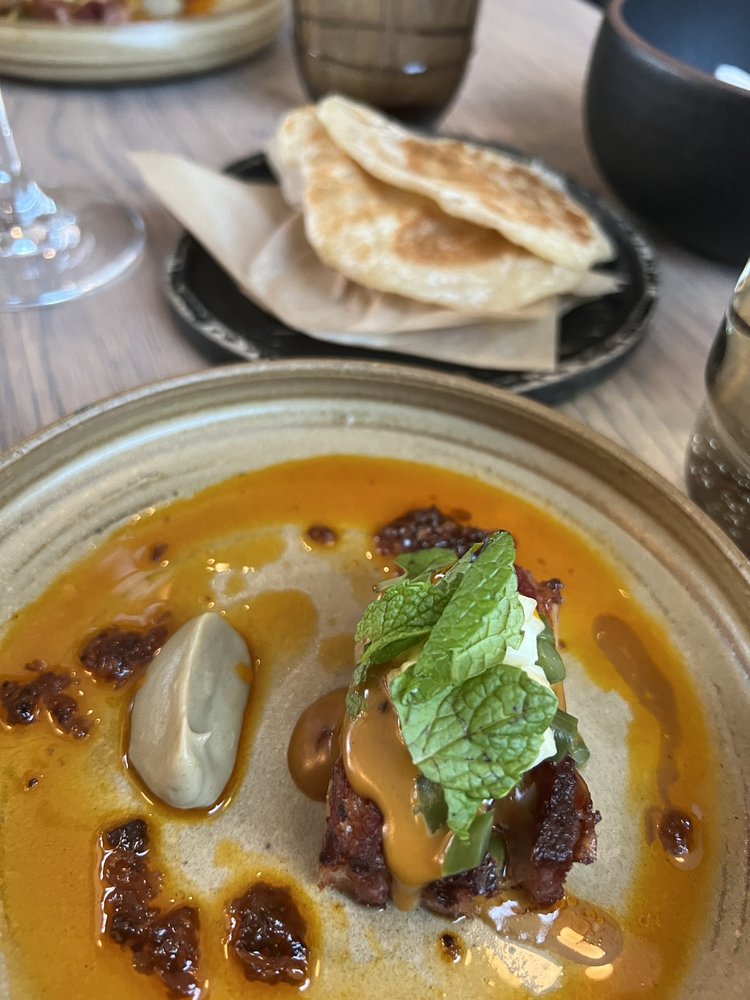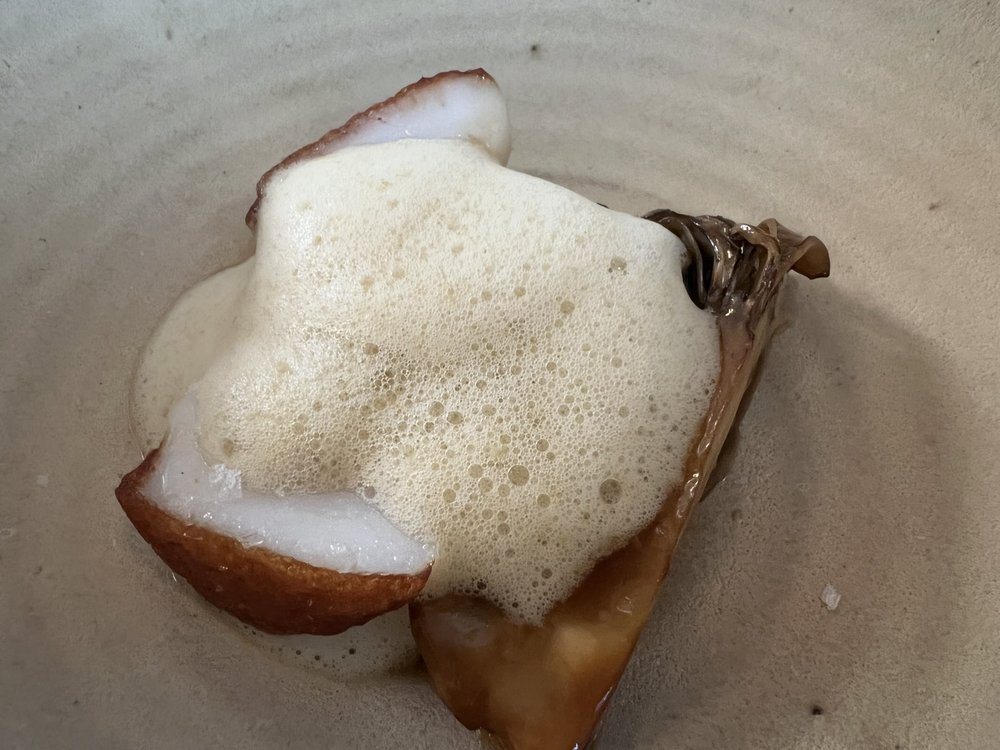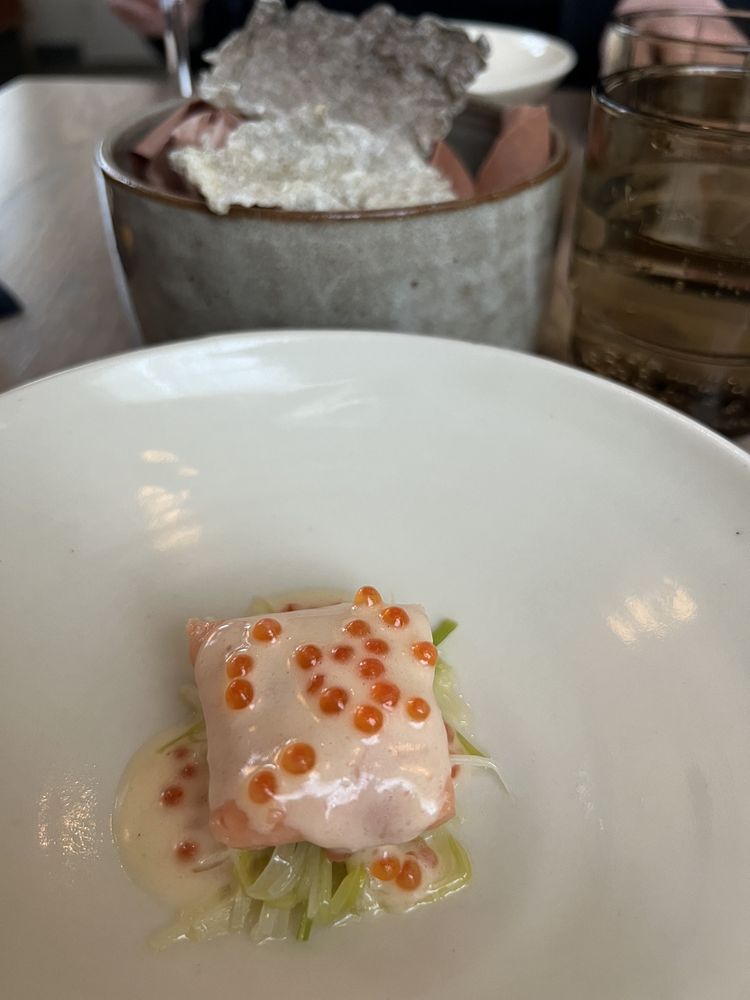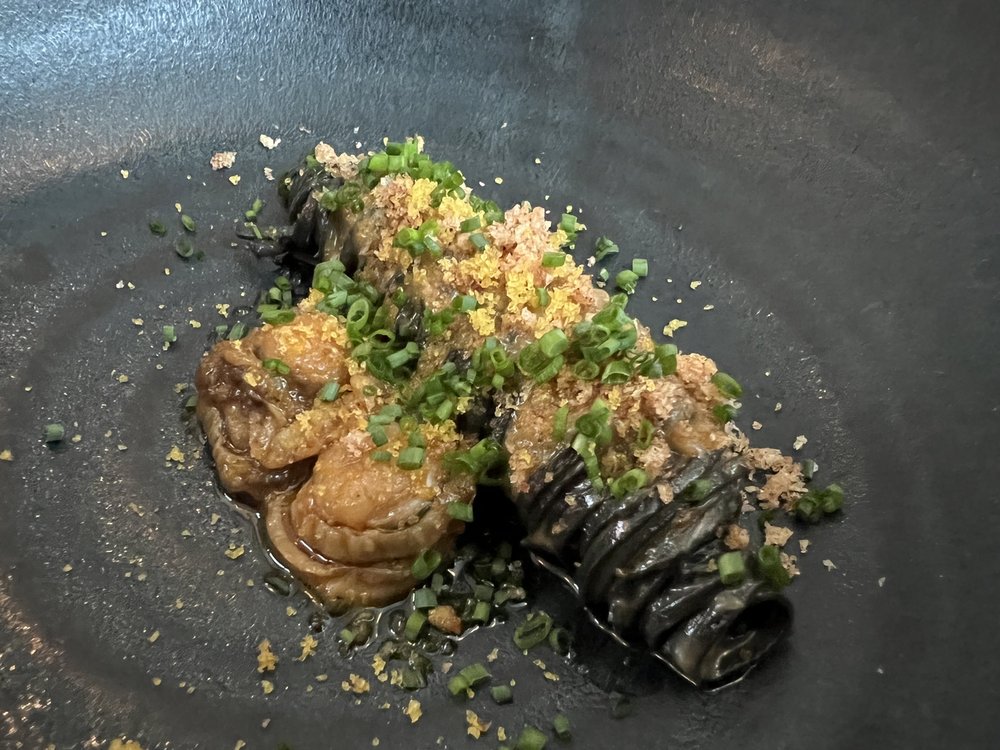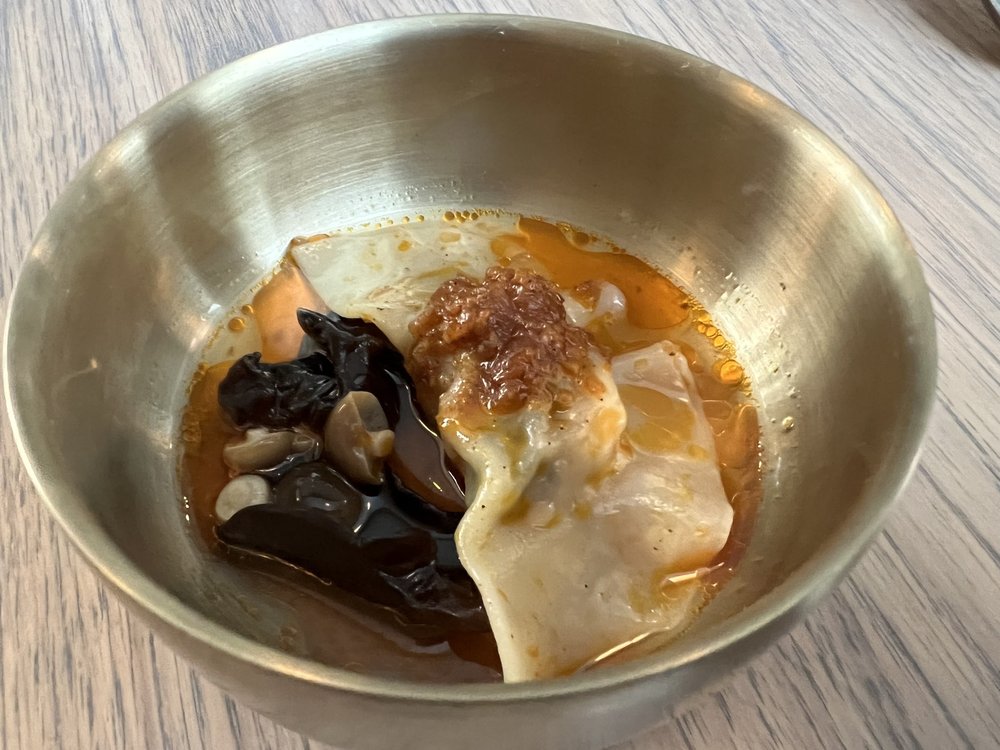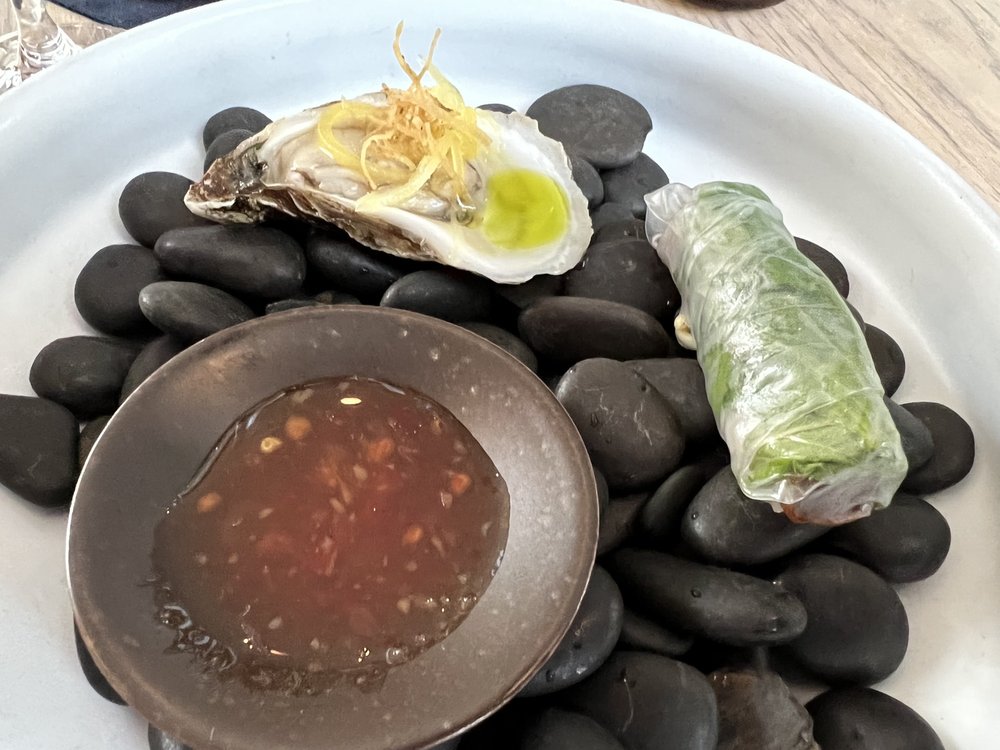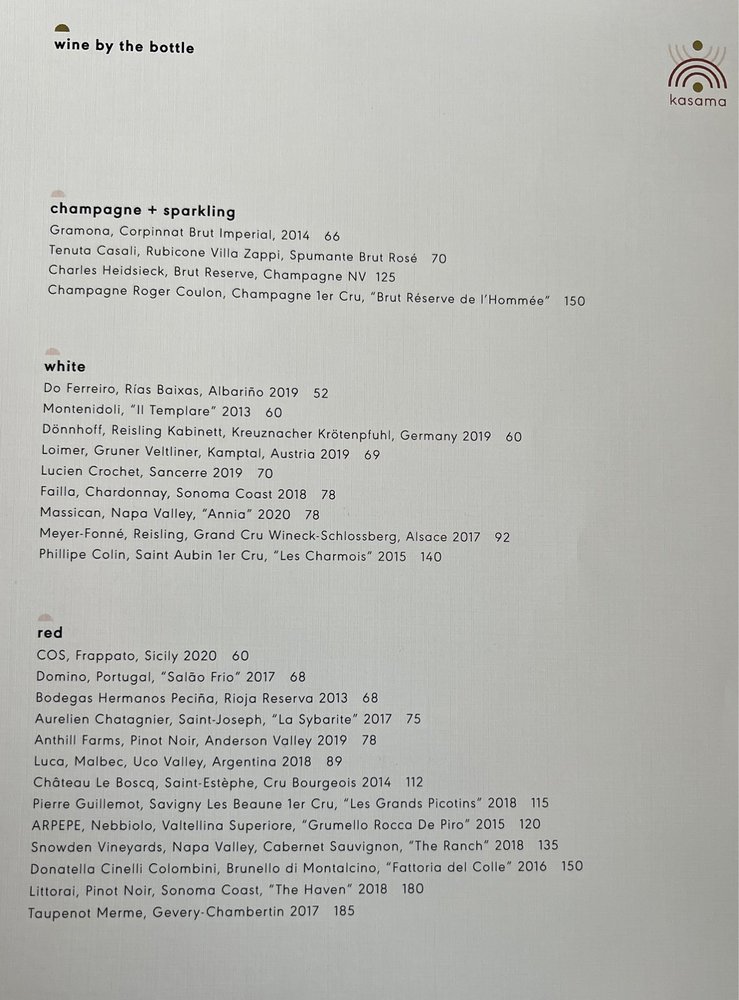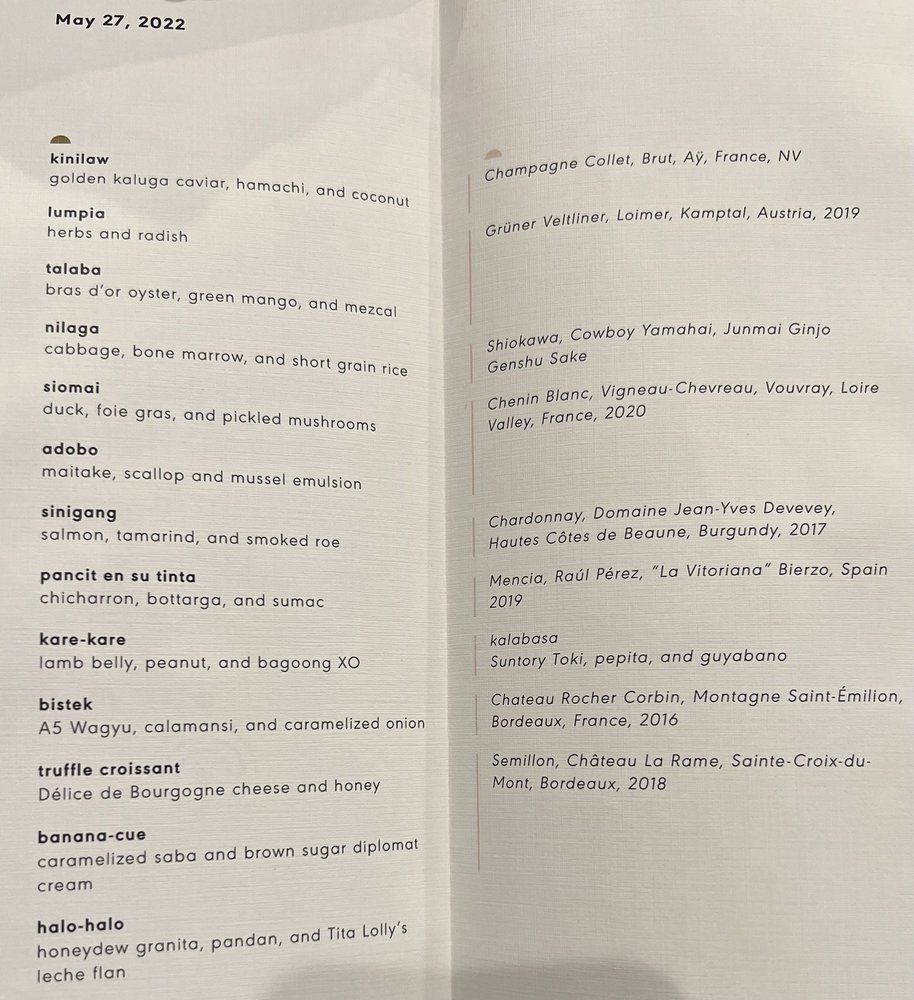 ***** (5 stars)
We have been huge fans of Genie and Tim since the early days of Oriole, so we were delighted to hear about them opening Kasama, and even more delighted when they started serving a dinner tasting menu. It was our first stop on our visit to Chicago.
Kasama is a very different experience at night than during the day. During the day it's all about Genie's amazing pastries and Tim's small plates and sandwiches, much of it served to go. At night it transforms into an intimate fine dining restaurant that is pretty much perfection.
From the moment you sit down you know you are in capable hands, with absolutely pitch perfect service that always seems to be there a moment after you finish a dish or glass of wine, but never seems to be overbearing.
Even the background music is perfect, with upbeat stuff like Asian renditions of I Can't Get No Satisfaction, yet at the perfect volume for pleasant conversation levels at each table.
We certainly got satisfaction! Each dish seems to top the one before it, so it would be impossible to pick a favorite. If you are unfamiliar with Filipino cuisine it doesn't matter, because each dish has a creative twist that has turned it into something completely unique anyway.
The wine pairings are just about perfect, too, with the dish enhancing the wine and vice versa.
The pacing was great, and the amount of food and wine in the 13 courses was also perfect. Clearly Kasama deserves its shiny new Michelin star, and I wouldn't be surprised to see a second one added next time.
Kasama
1001 N Winchester Ave
Chicago, IL 60622