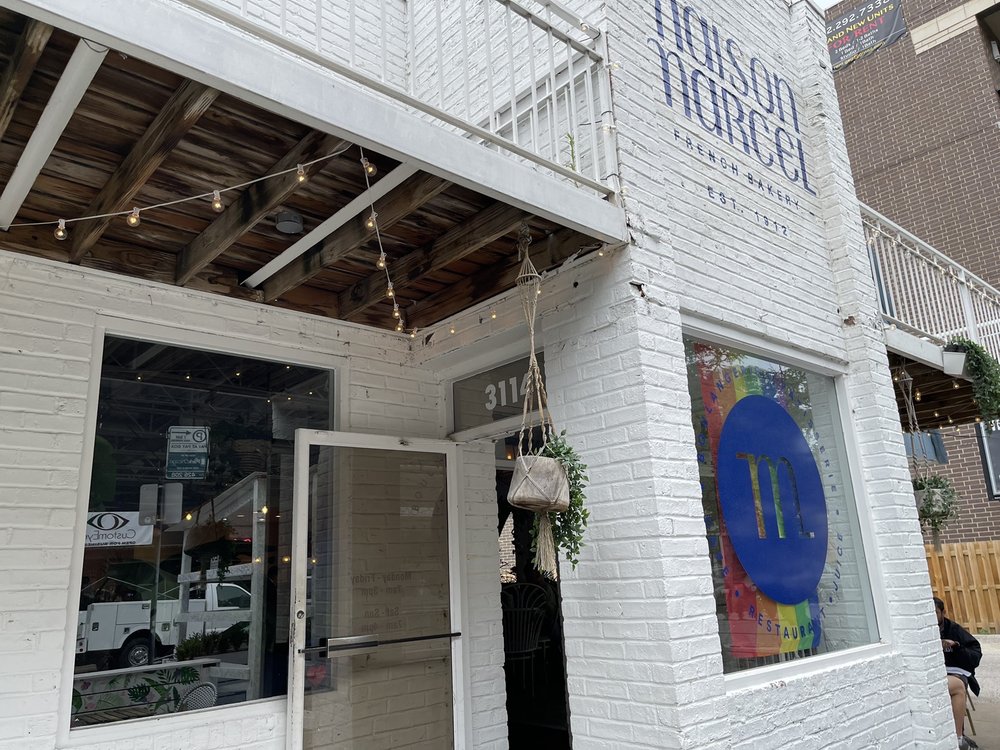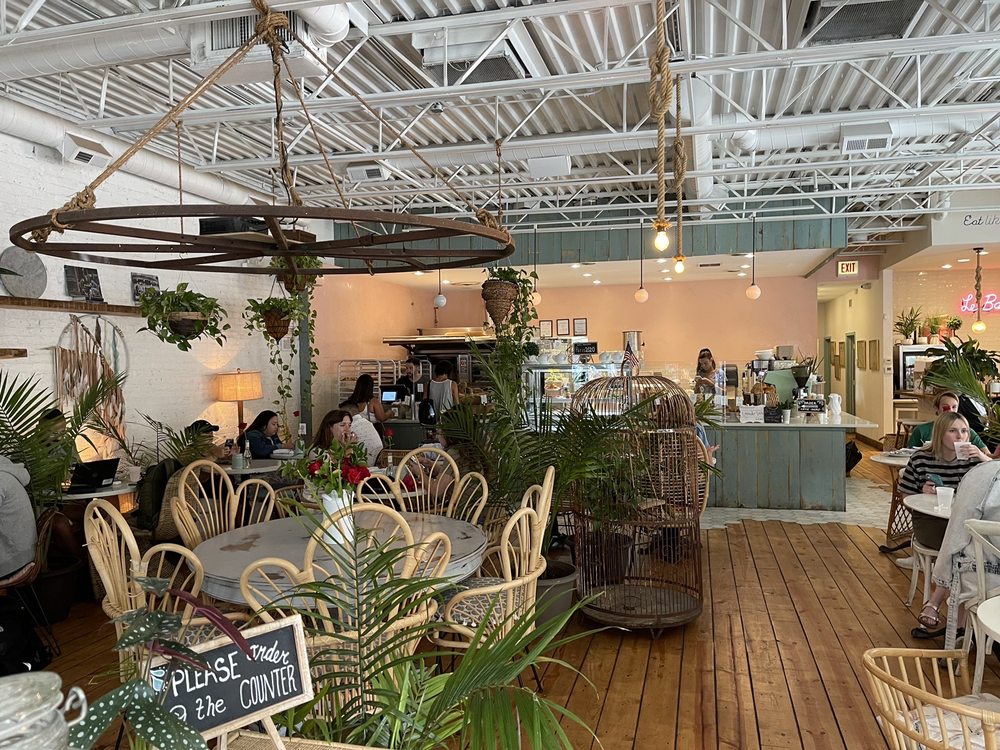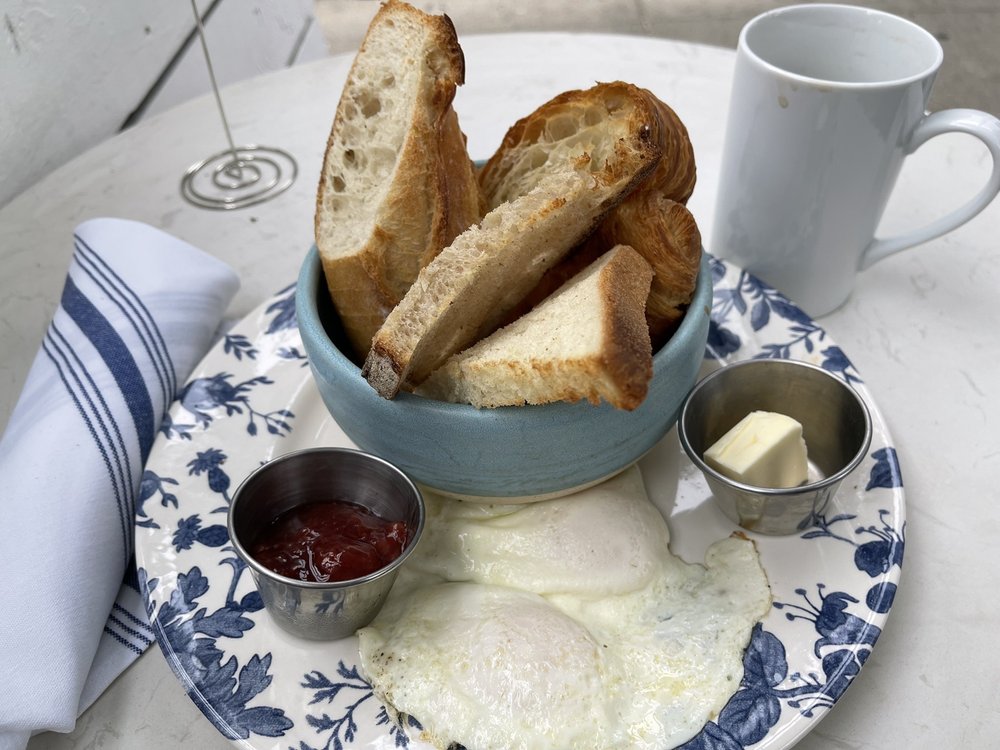 ***** (5 stars)
This is the real deal! Bread, croissants, and pain au chocolat exactly as you would get them in Paris! Even the slowness of the service is authentic!
Nice inside, but also an excellent sidewalk dining area. Order at the counter, they bring it out.
The French Breakfast is a great way to go, as you get two eggs, any style, plus a bakery assortment of bread, croissant, and pain au chocolat, five in all. Probably enough for two to share if one of them isn't me!
Maison Marcel
3114 N Broadway St
Chicago, IL 60657