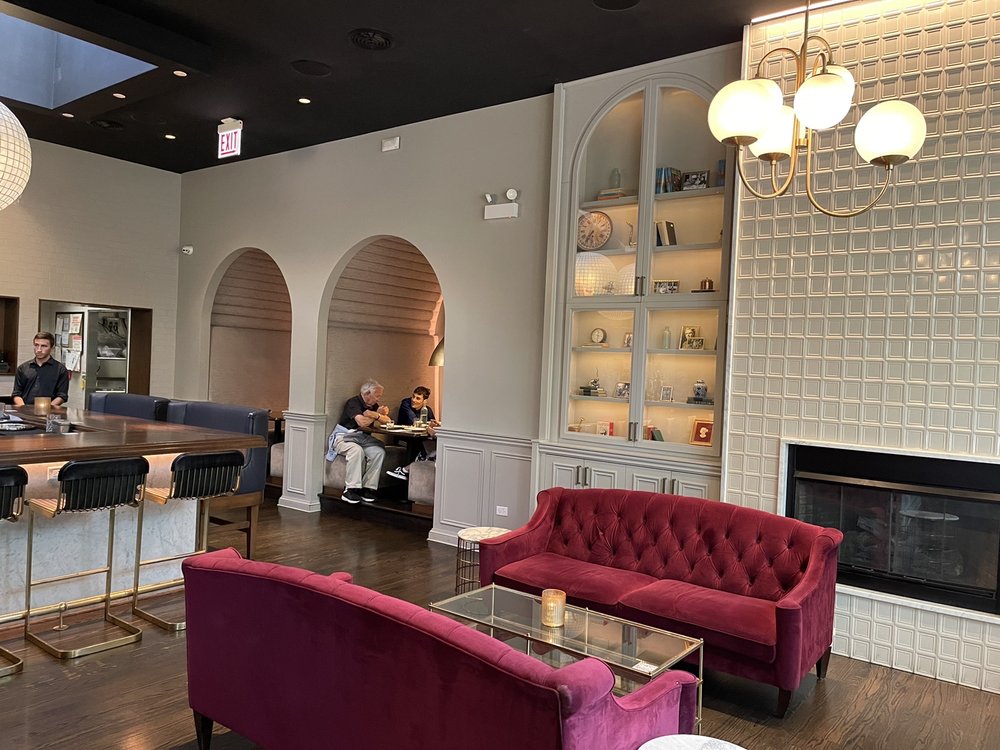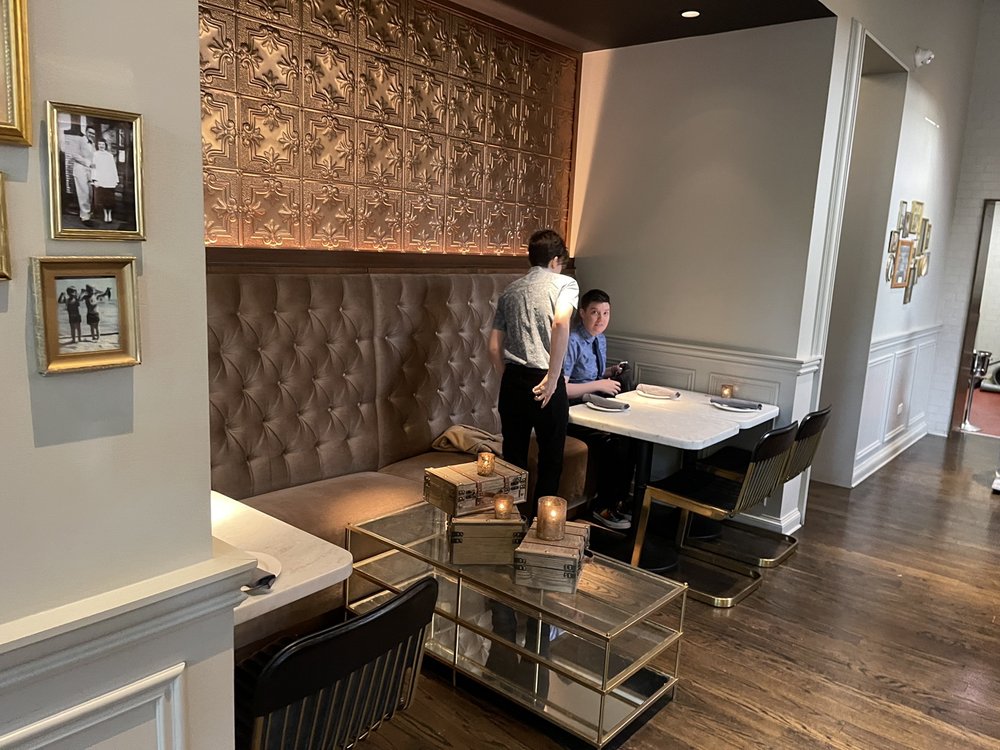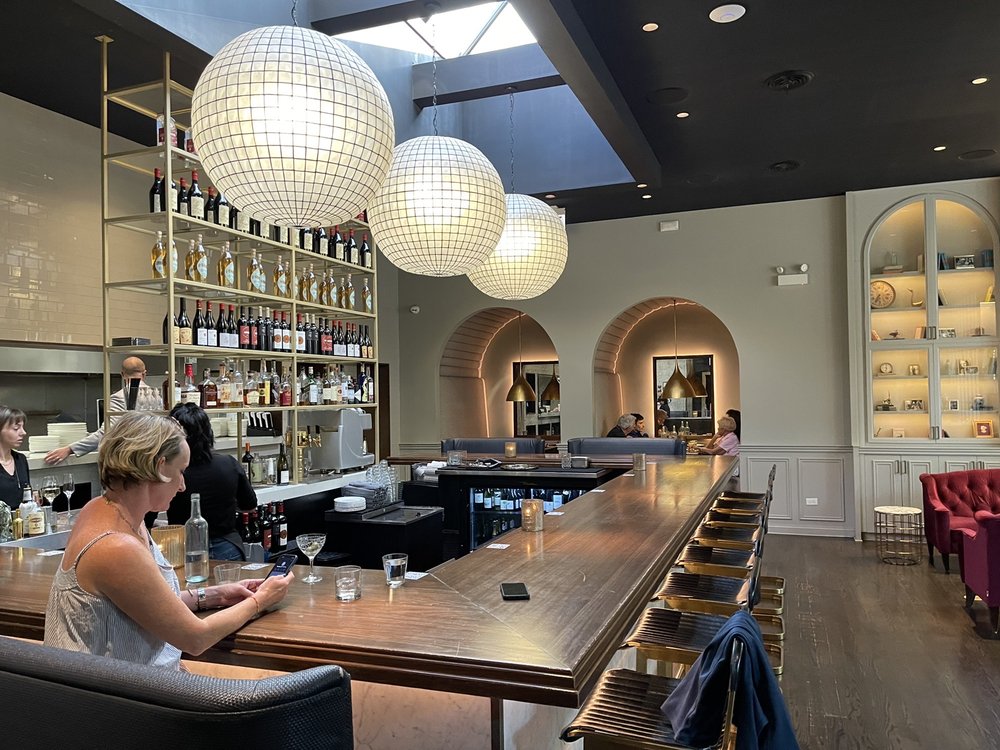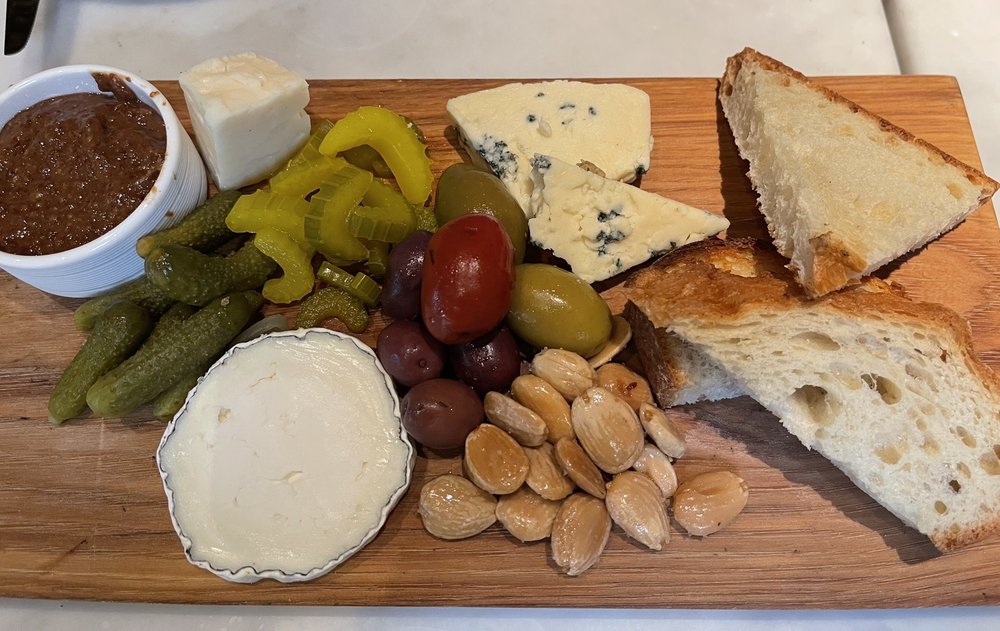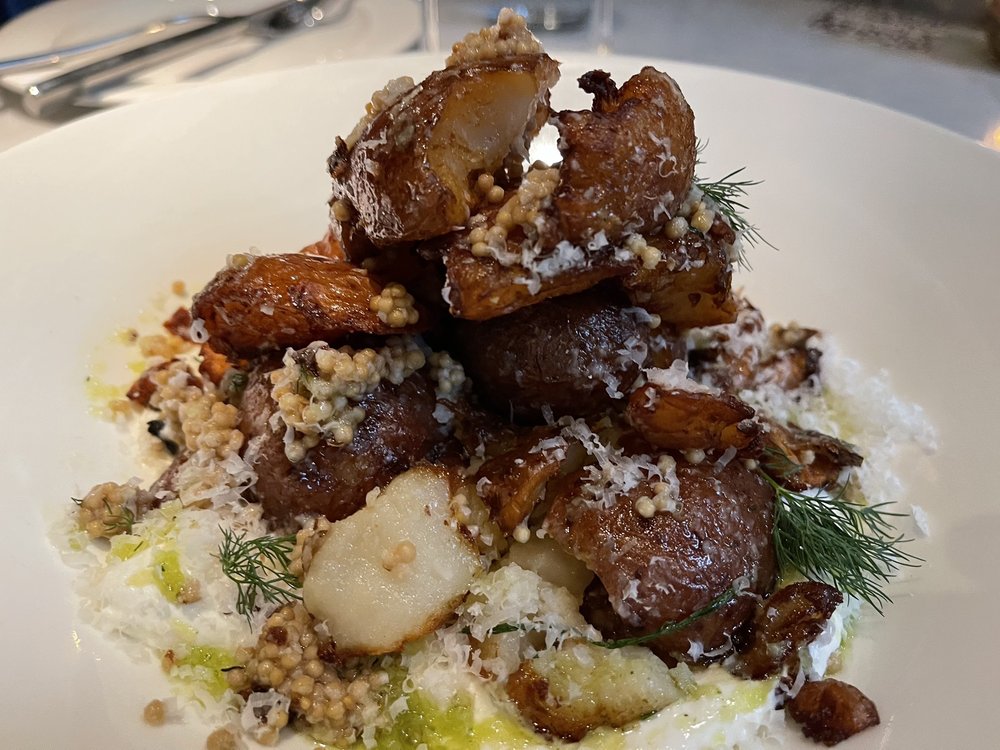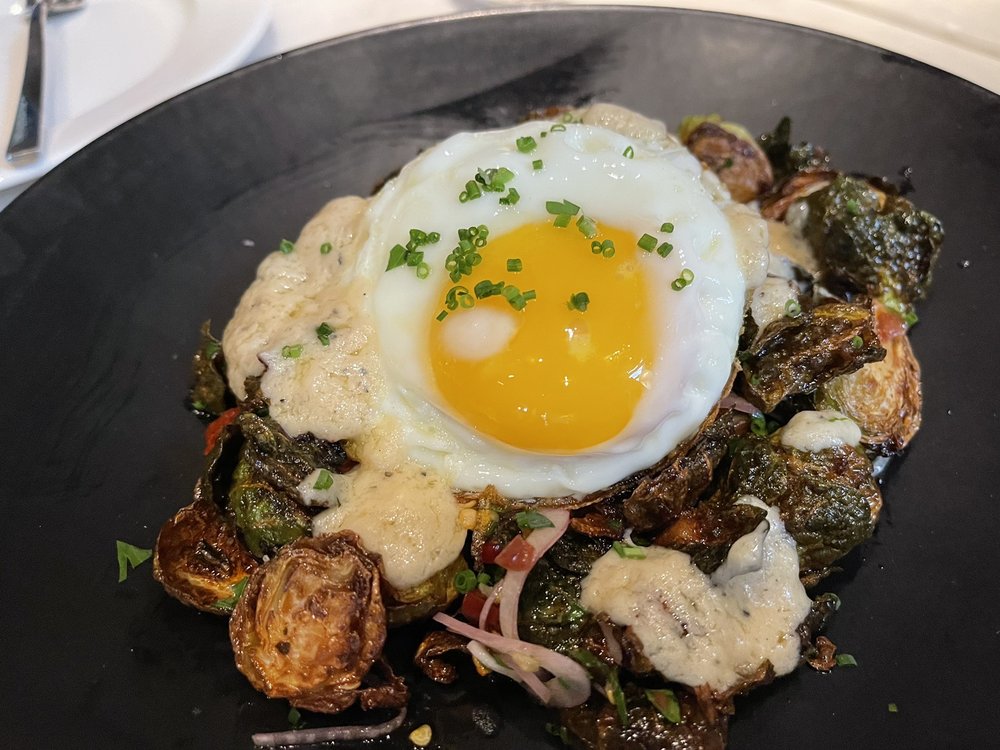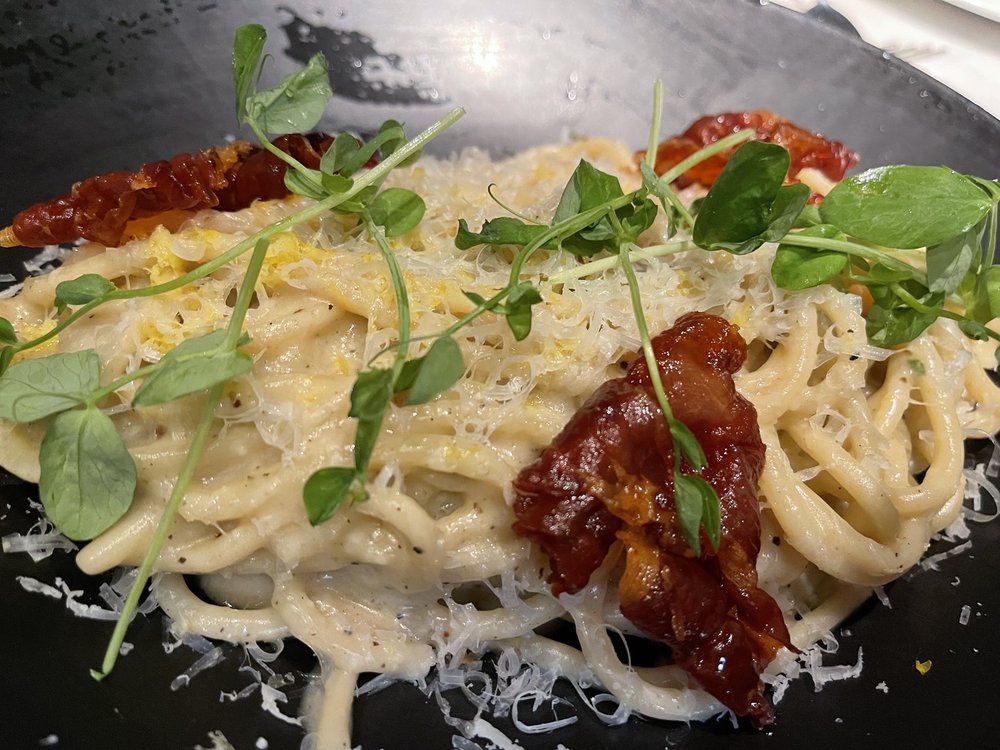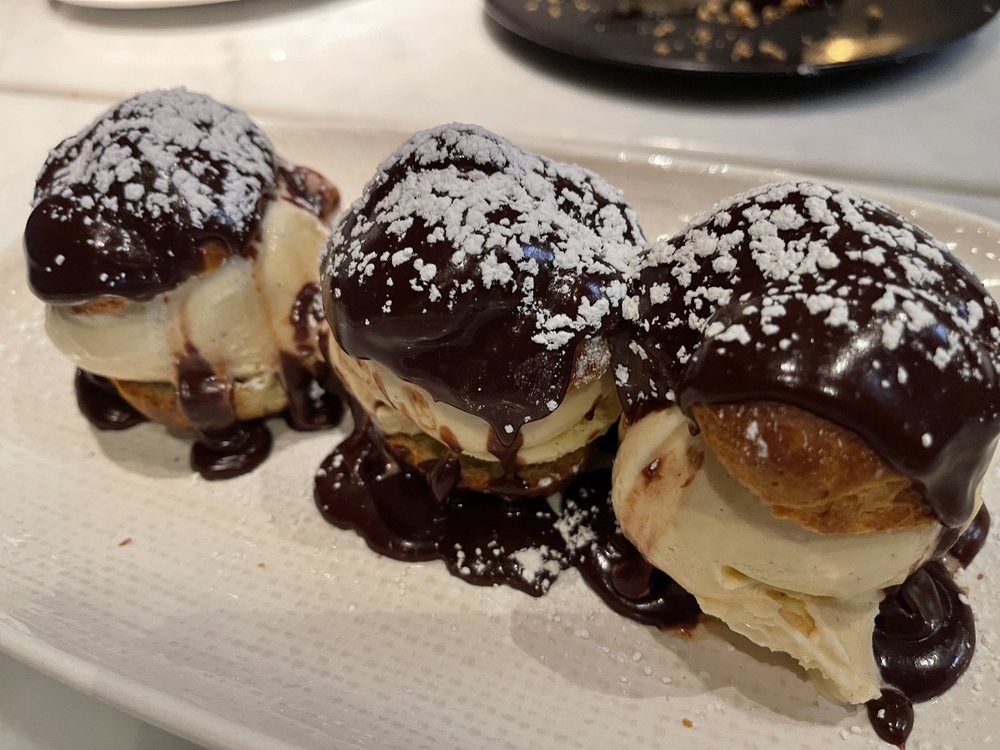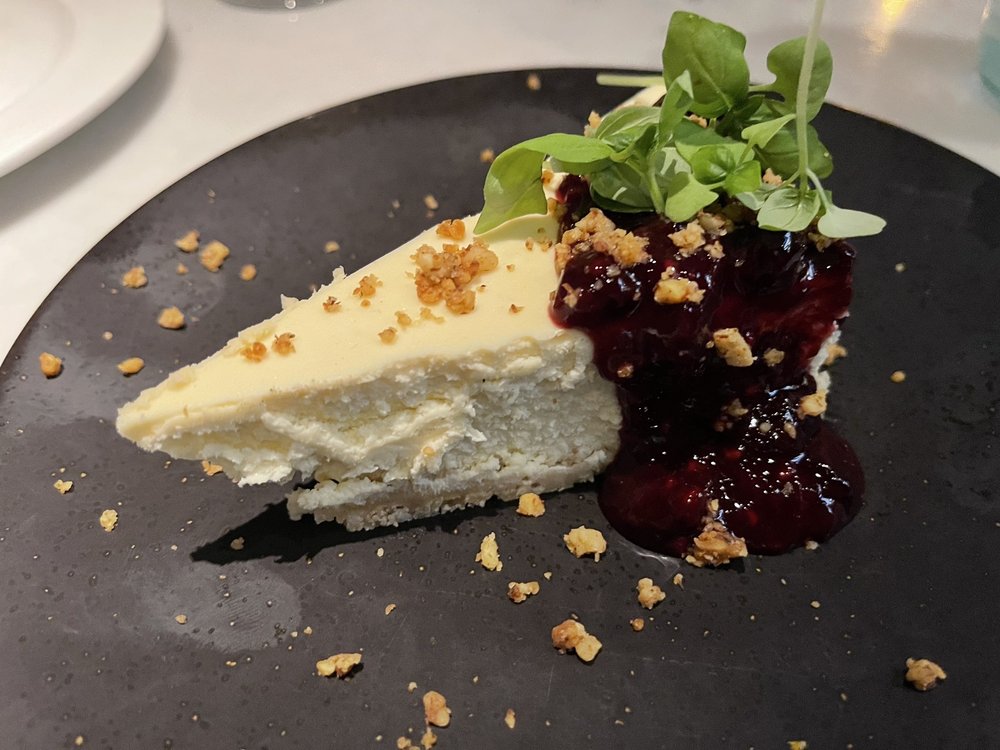 ***** (5 stars)
This is one of my favorite Chicago restaurant interior designs. It's spacious, elegant without being stuffy, not too brightly lit, not too noisy, and all around simply comforting and welcoming.
We tried several cocktails, and all were very nicely done. My favorite was the Rosemary Gimlet. It was terrific with the Mushroom Toast.
The food is top notch, with most items designed for sharing. We adored the mustard that came on the cheese plate and even asked for a to-go container of it! It was also fantastic on the scrumptious mushroom toast.
Confit Potatoes and Crispy Brussels sprouts were also both delicious. Spagettone Carbonara was cooked too far past al dente for my taste, and lacked the usual carbonara ingredients behond the speck.
We didn't make it to any meat or fish course, but we did try both the desserts, and loved the ice cream and chocolate sauce in the Profiteroles. The Pink Squirrel and Brandy Alexander were also two good ice cream based dessert beverages.
The wine list is eclectic, and well-chosen to match the food.
Service was very friendly.
Ella Elli
1349 W Cornelia Ave
Chicago, IL 60657