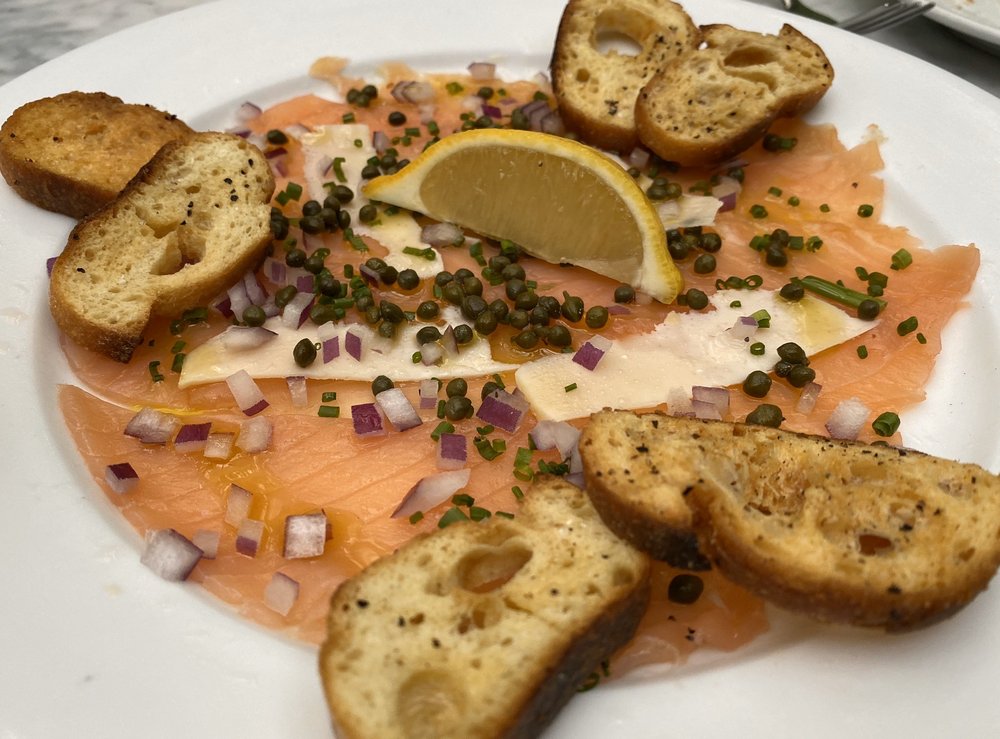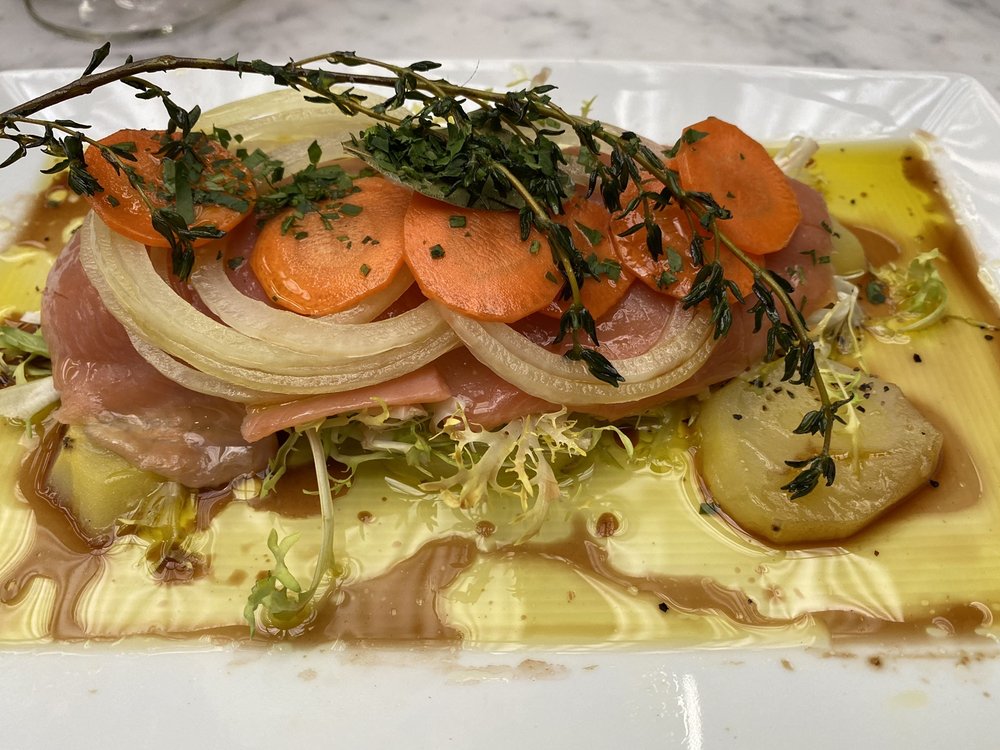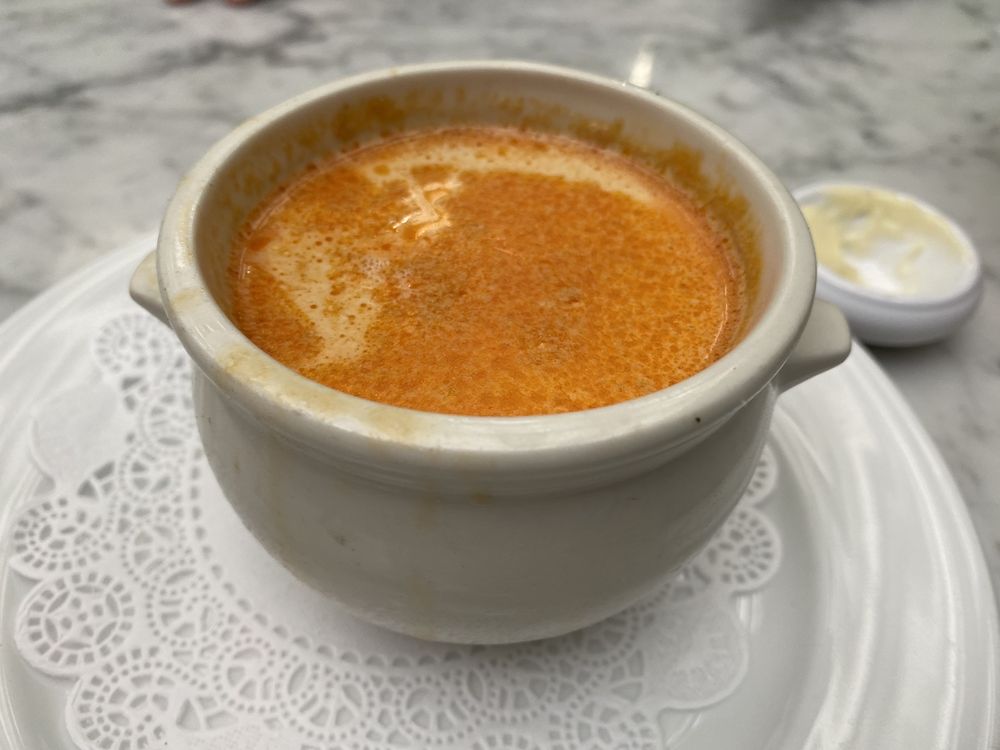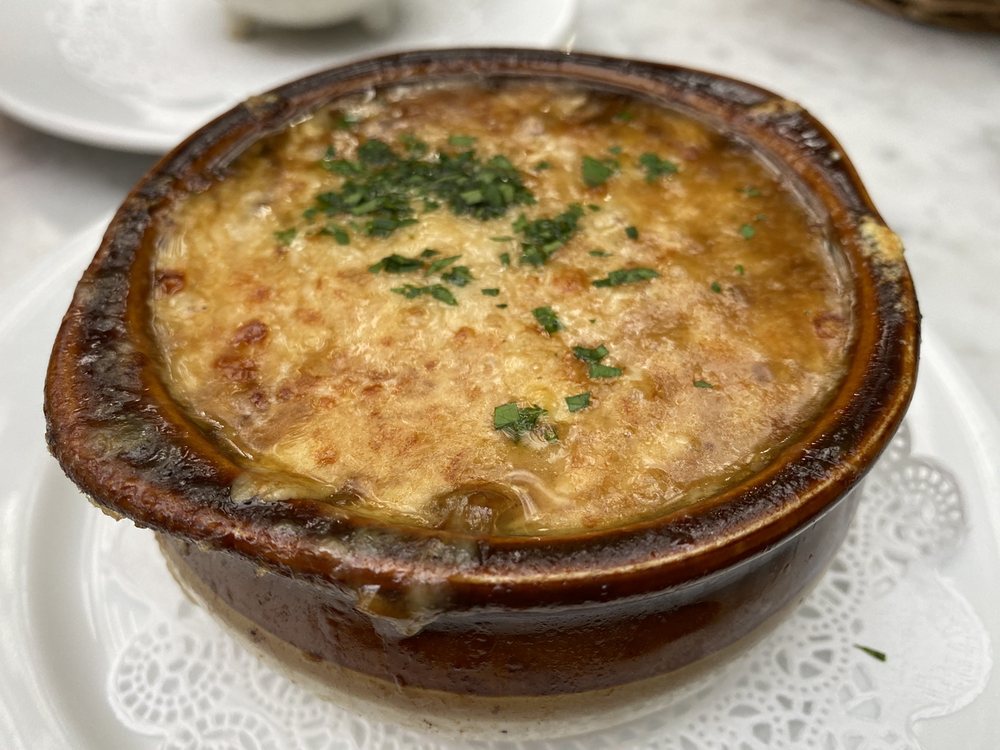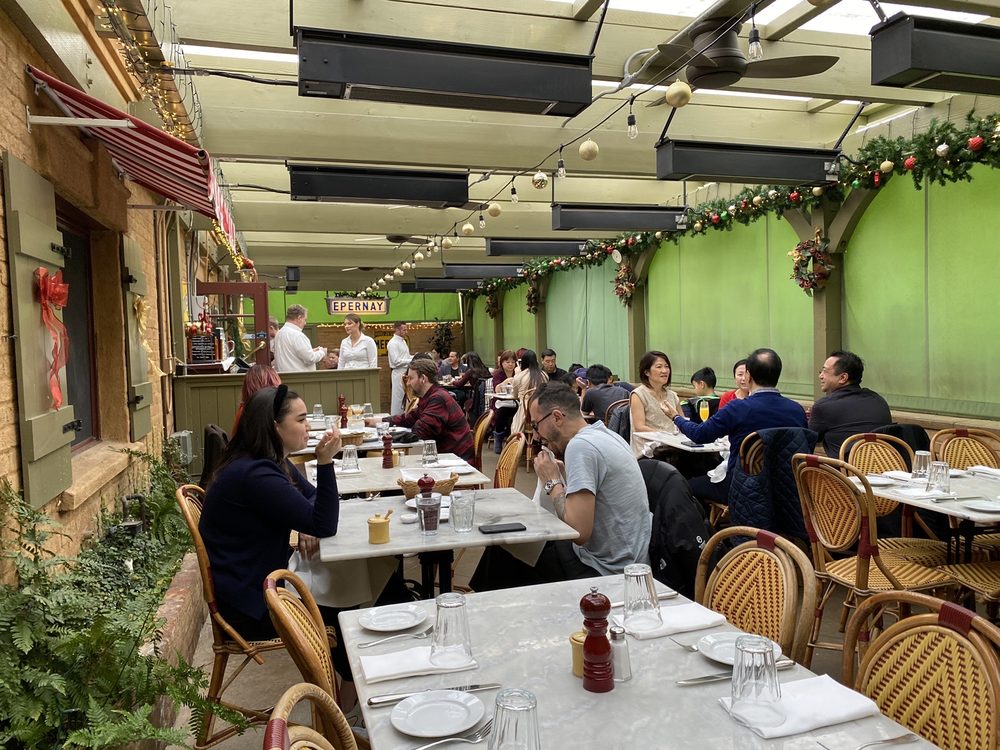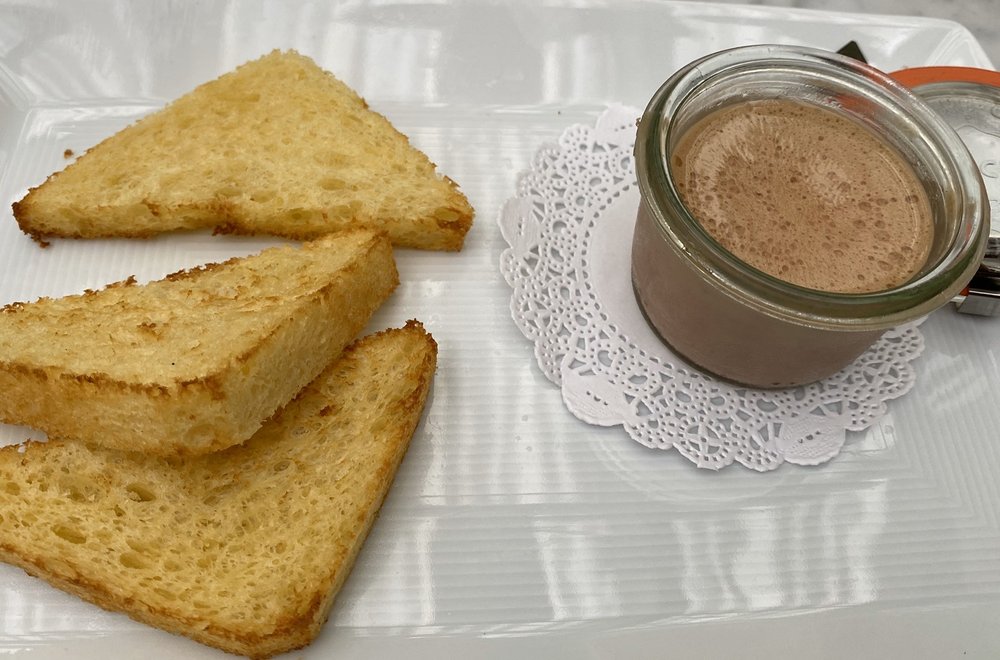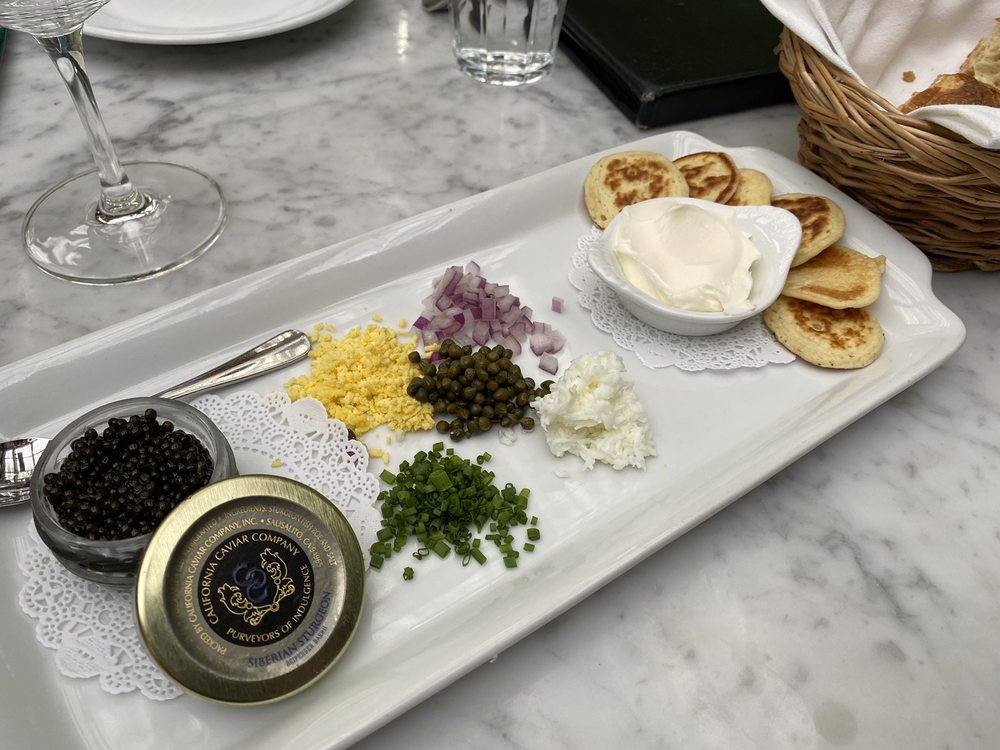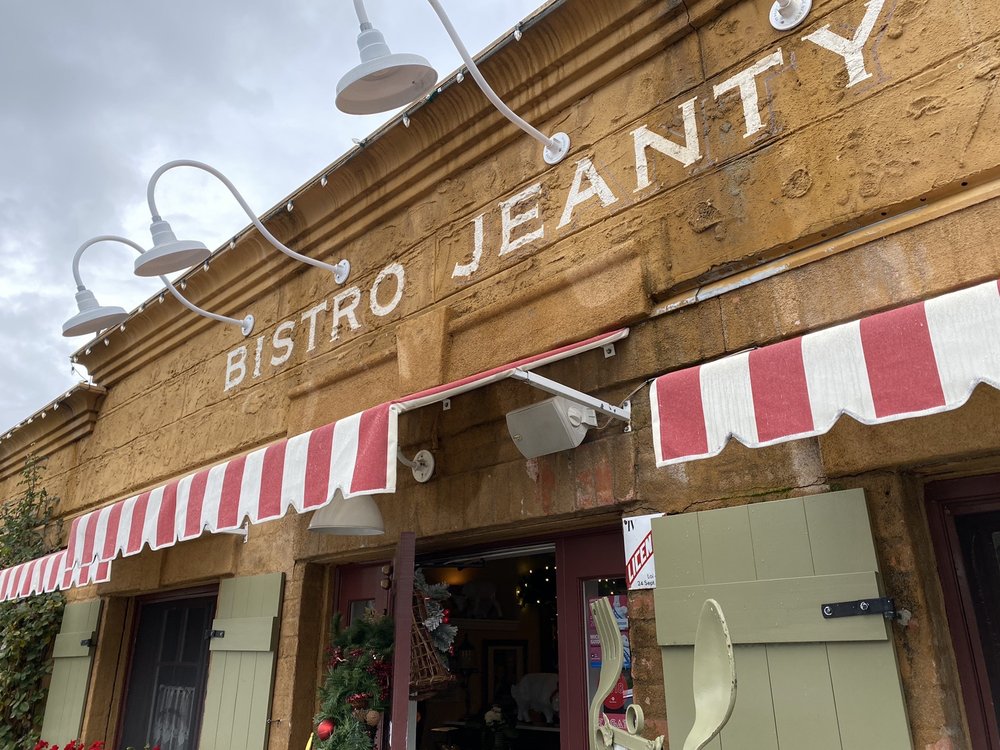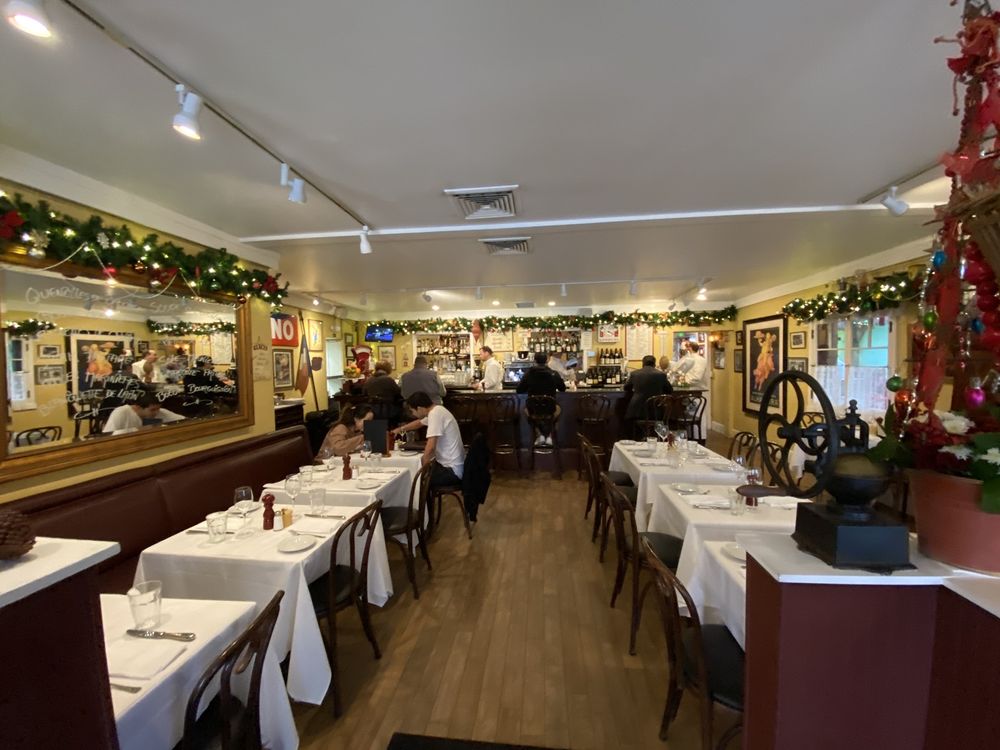 ***** (5 stars)
We had the most delightful Christmas lunch here. The place was packed, and I can see why–If we lived nearby it would become out Christmas tradition.

This is an absolutely authentic French bistro, right down to the jars of mustard on the table, and the basket of wonderfully fresh and crusty baguette slices.

We started with the Sturgeon caviar, which was served with all the proper accompaniments, including blinis, and the duck liver mousse, which was smooth and creamy, and perfect with the spicy mustard.

Both the lobster bisque and French onion soup were excellent. The bisque was a bit thinner style than usual, but just as flavorful without being so rich as to seem like a sauce. The French onion soup was one of the best I've had, with the perfect amount of cheese seared onto the top, and a balanced, flavorful base.

My wife enjoyed her smoked salmon carpaccio. The smoked trout wasn't exactly what I was expecting, begin more like smoke salmon, so just keep that in mind if you are expecting a more traditional dried preparation.

Our waiter encouraged us to try his favorite creme brulee, and it was good advice. There is a layer of chocolate mousse somehow sandwiched between the nicely burnt sugar crust and the creamy creme brulee. I have no idea how they did that!

The wine list is excellent, and even more impressive is the backside of the menu, with many, many wines offered in 4 different pour sizes.

We sat outside in the patio, which was closed in and heated for the winter, and it was lovely, and quieter than the bustling interior.

All the wait staff were very efficient and friendly. Definitely a great choice for our Christmas celebration!
Bistro Jeanty
6510 Washington St
Yountville, CA
94599
(707) 944-0103
https://www.yelp.com/biz/bistro-jeanty-yountville