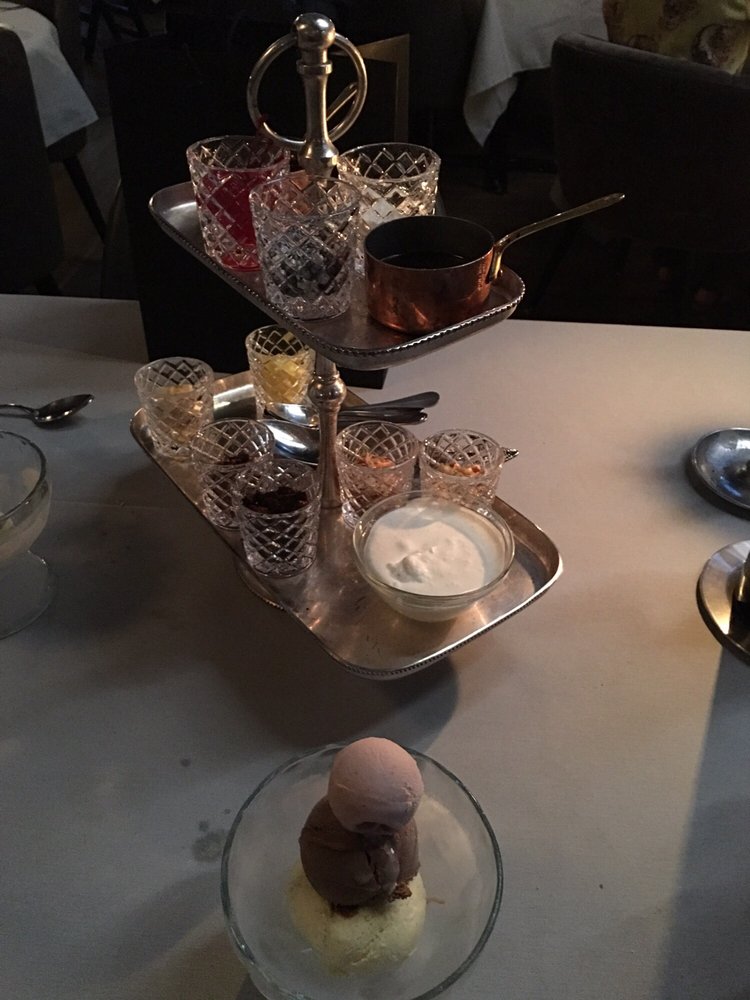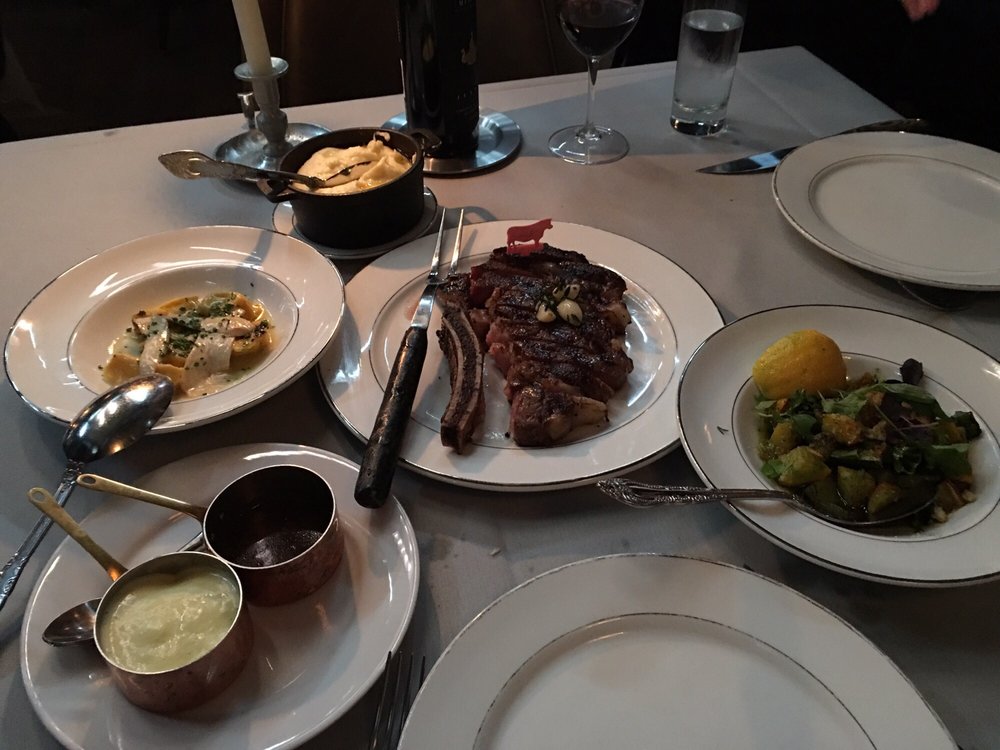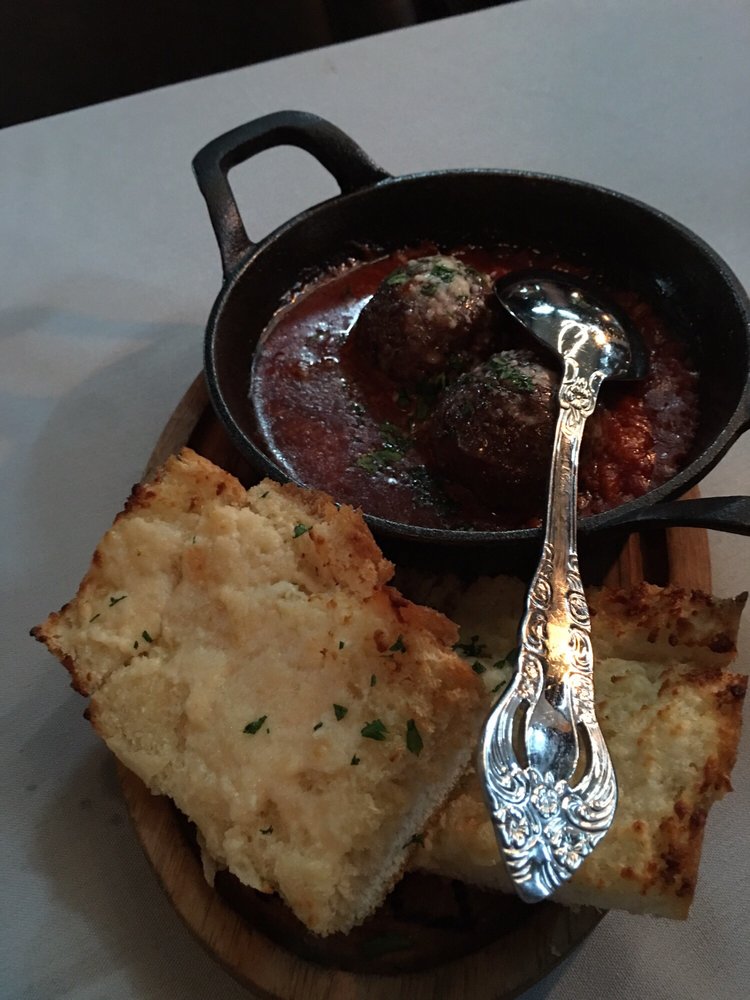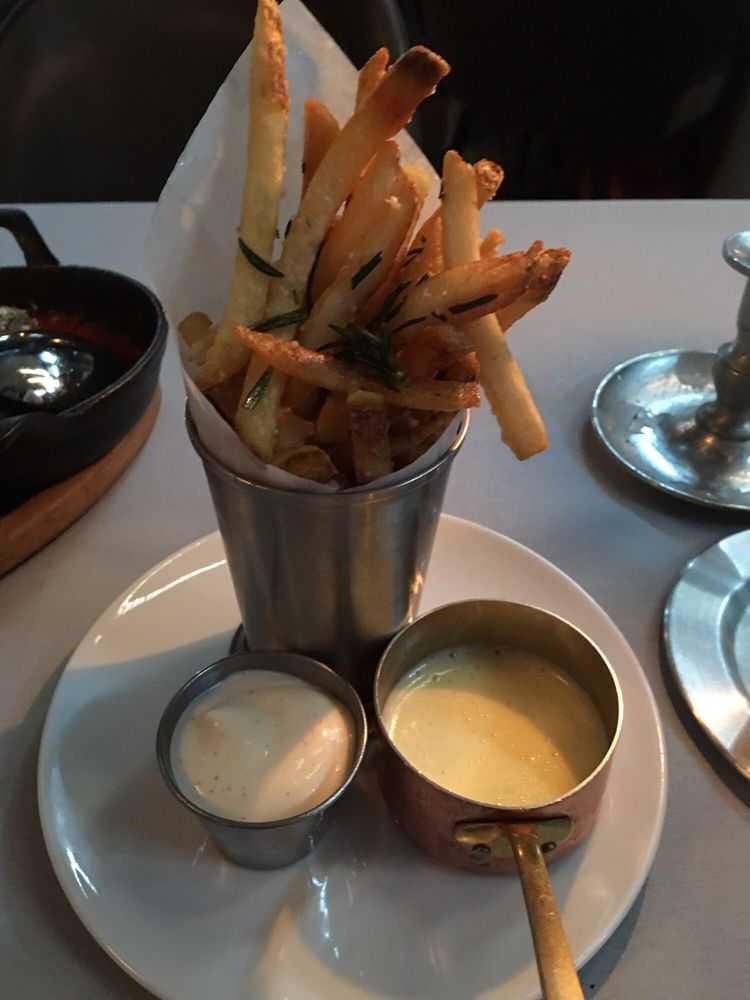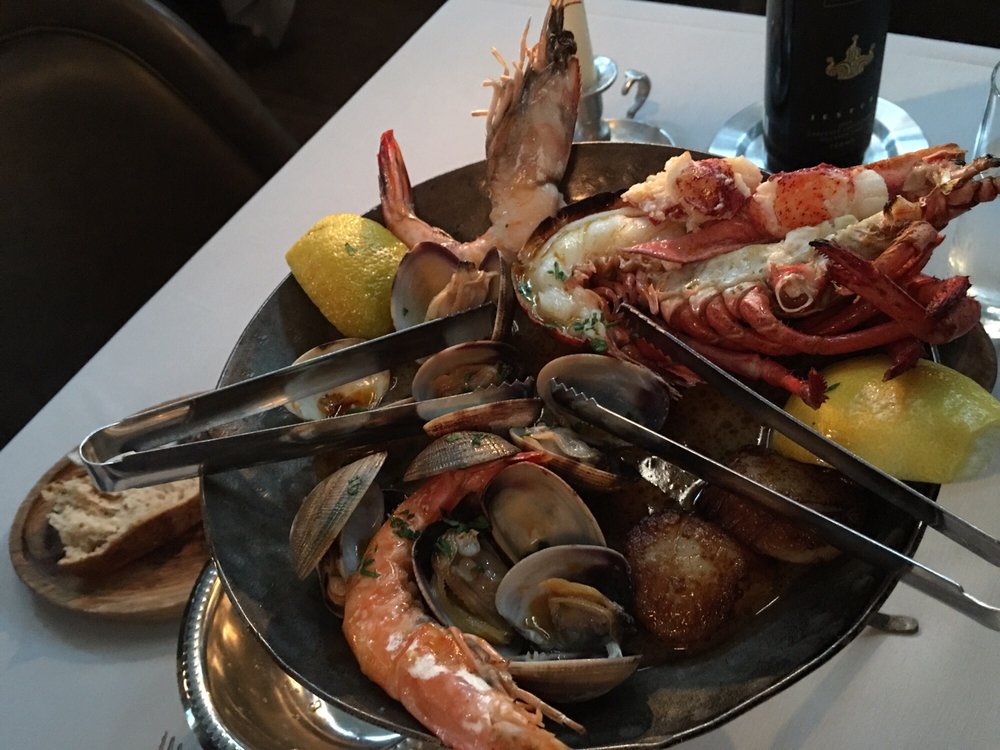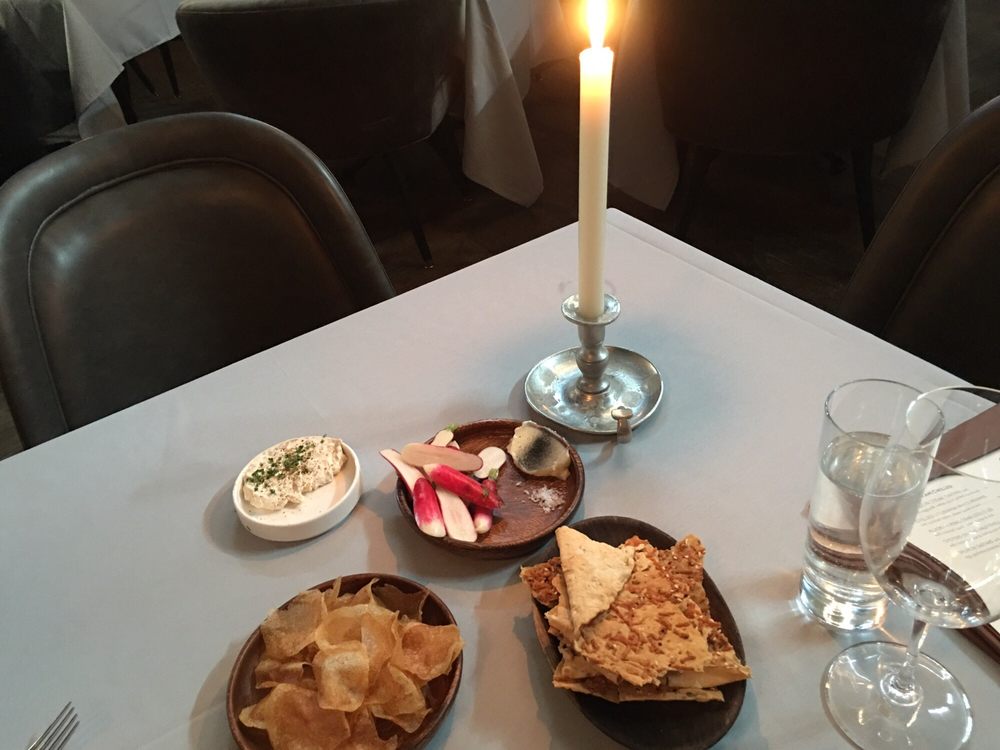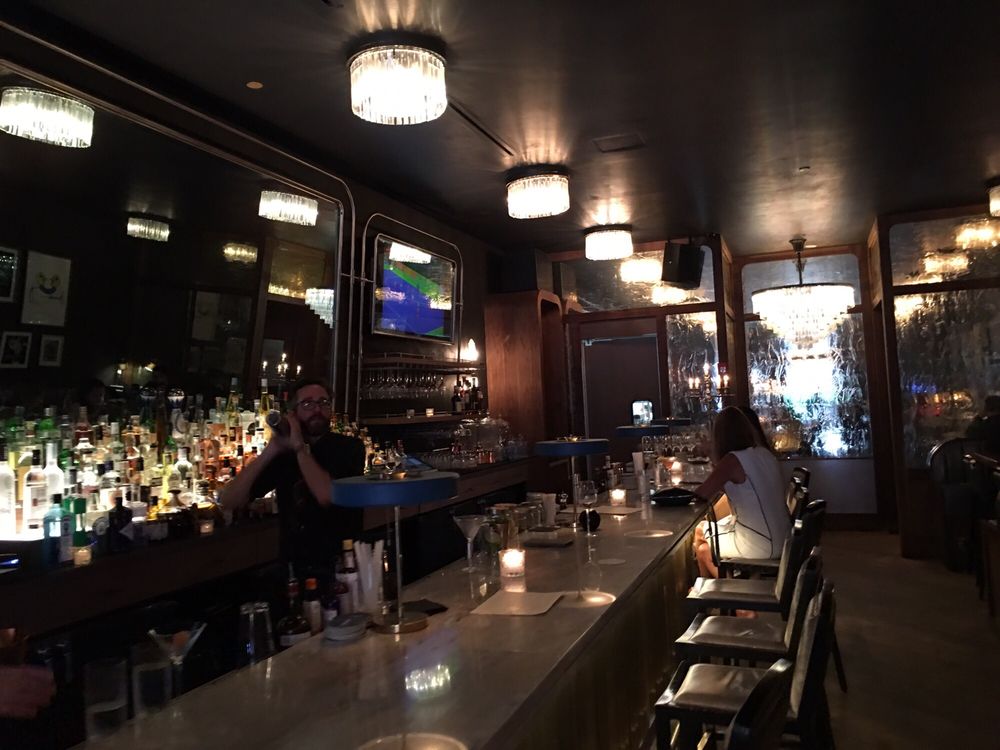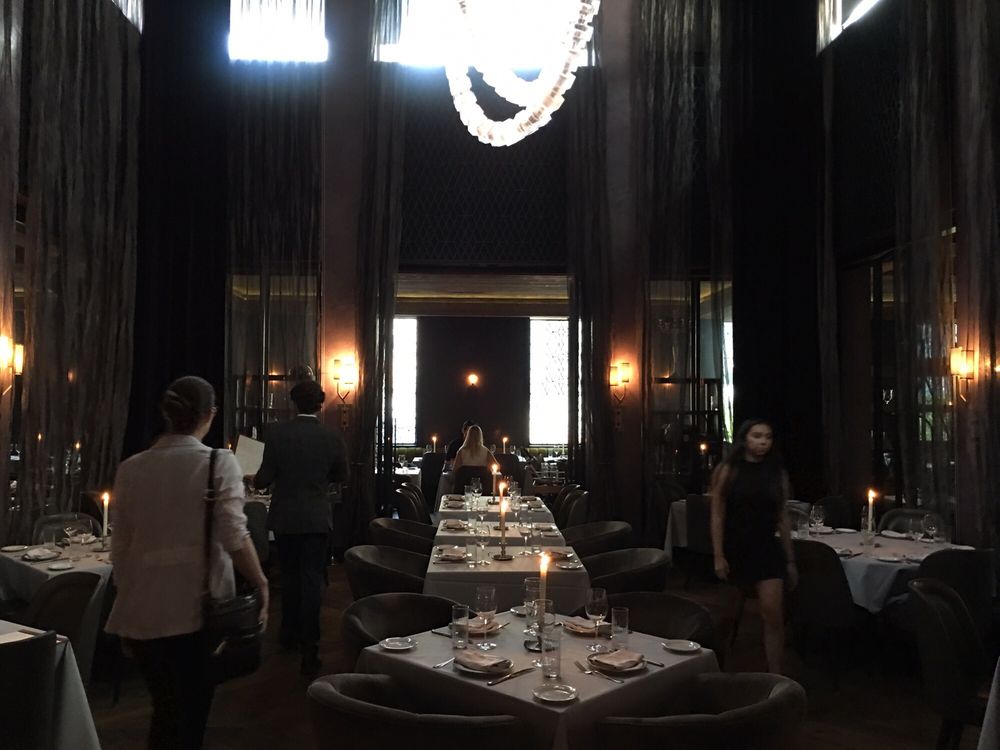 **** (4 stars)
You enter the upstairs dining room of Maple & Ash quite dramatically, from an elevator at the rear of the building that opens out into a dramatic two-story space that is quite dazzling. Although it is a steakhouse in a city of steakhouses, the experience here is quite different. Servers are much more engaged with their guests, and there are many freebies and extras involved in each meal.
For example, before you've even started, there are chips and dip, watermelon radishes with salt, parmesan crisps, and even an "amuse booze" cocktail of vermouth and grapefruit. Crusty bread and butter come next. We were starting to worry we'd be full before the first course arrived.
An extensive wine list has a range of offerings at moderate prices but includes a page of under $50 bargains.
We opted for the "I don't give a f*@k" tasting menu because it let us sample much of the menu. It's a bargain at $145. These were the courses:
Seafood platter, not chilled, but rather roasted, featuring lobster, shrimp, scallops, and clams. The was served in a pool of butter which was later used for a tableside preparation of pasta.
Beet and watercress salad.
Rosemary fries with Hollandaise and aioli.
Meatballs with garlic cheese toast.
Bone in ribeye steak served with ricotta agnolotti, roasted squash, and mashed potatoes.
Ice cream sundae tower with three kinds of ice cream and 12 toppings to choose from.
We enjoyed the experience, and particularly our server. I can't say there were really any home runs, and the steak was definitely not the highlight, as it wasn't particularly tender. Overall it was a very rich menu, with little respite from heavily buttered dishes. The best items were the dip, the mashed potatoes, and the sundae.
Despite the large size of the room, noise levels were surprisingly pleasant (until a large drunk party was seated next to us) and the background music track is particularly chill.
If you are looking for a steakhouse-type experience that is a little out of the ordinary, it's worth checking out.
Maple & Ash
8 W Maple
Chicago, IL 60610
(312) 944-8888
http://www.yelp.com/biz/maple-and-ash-chicago