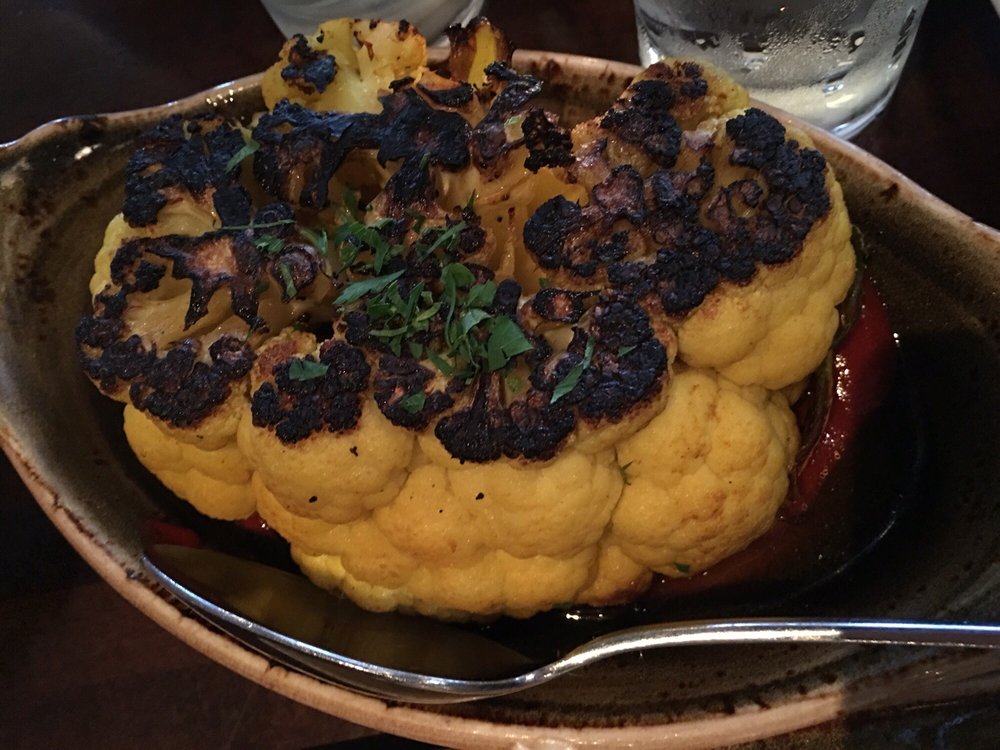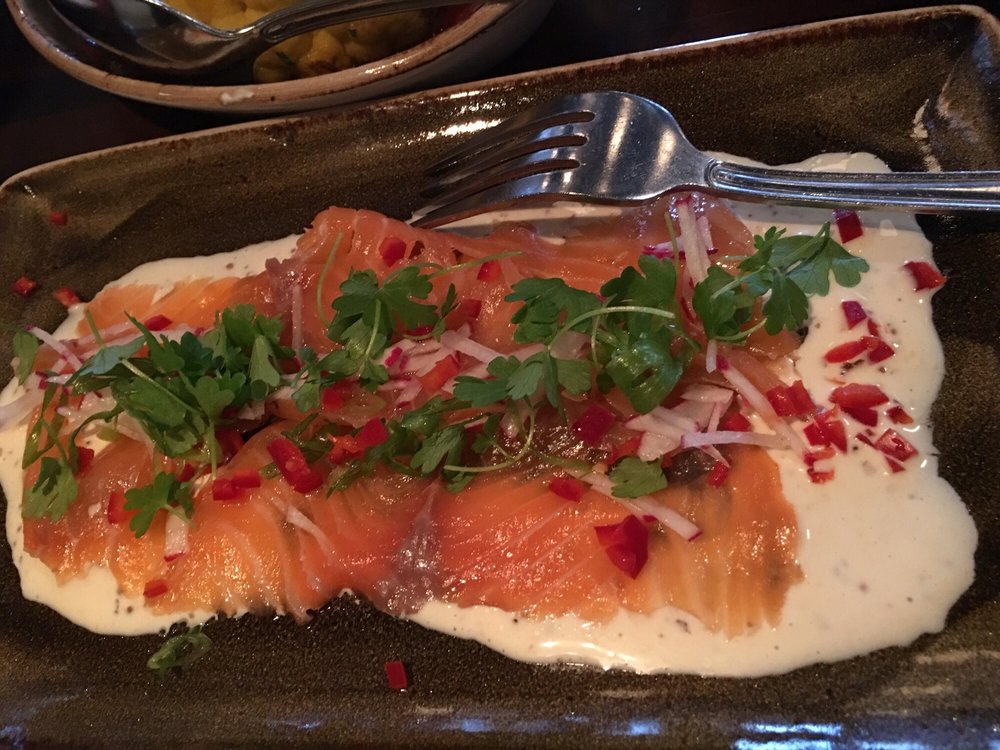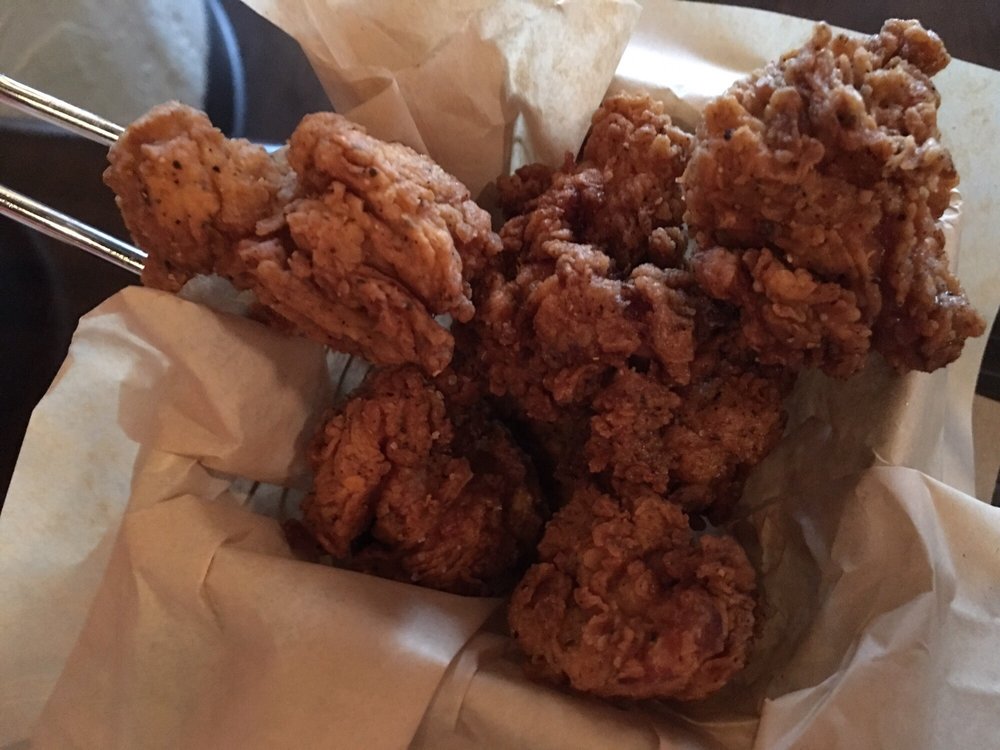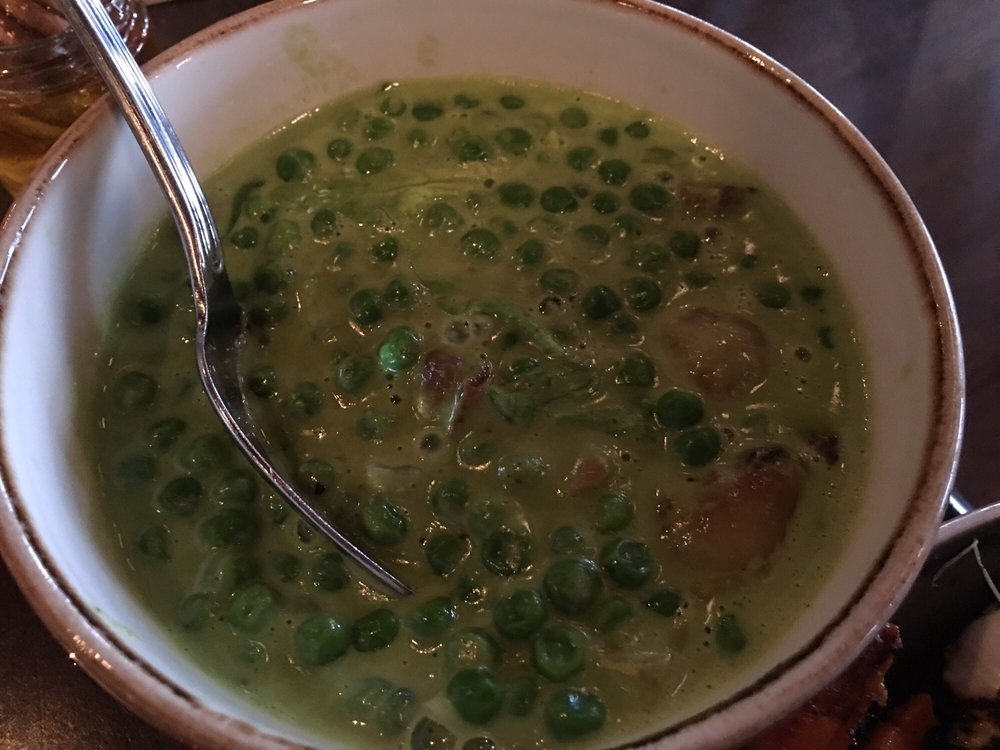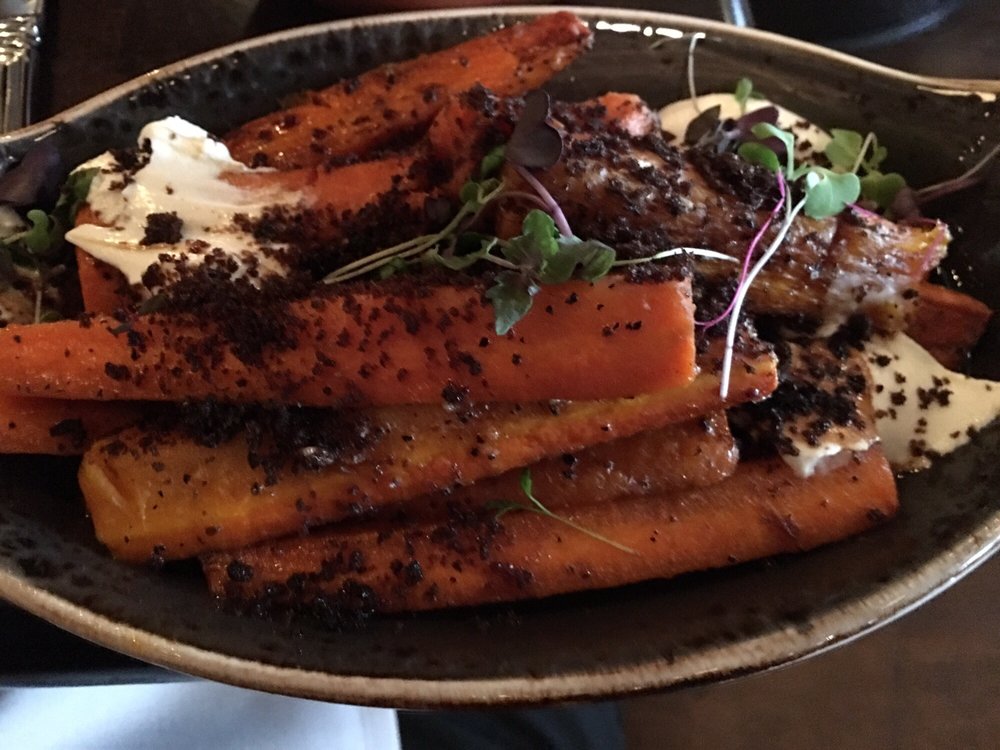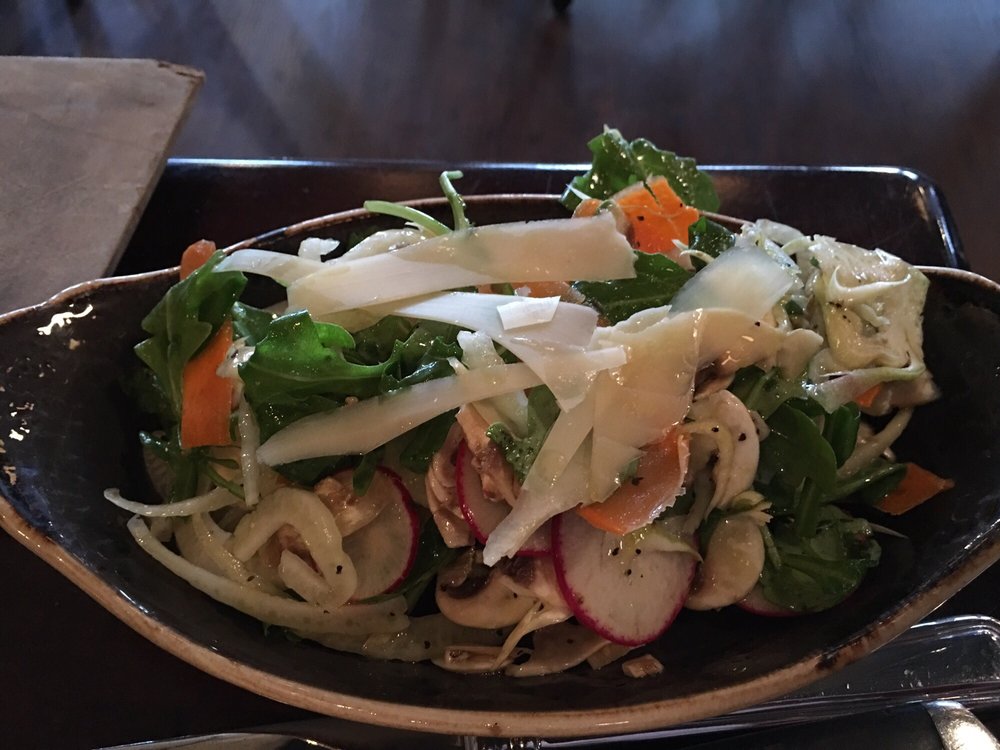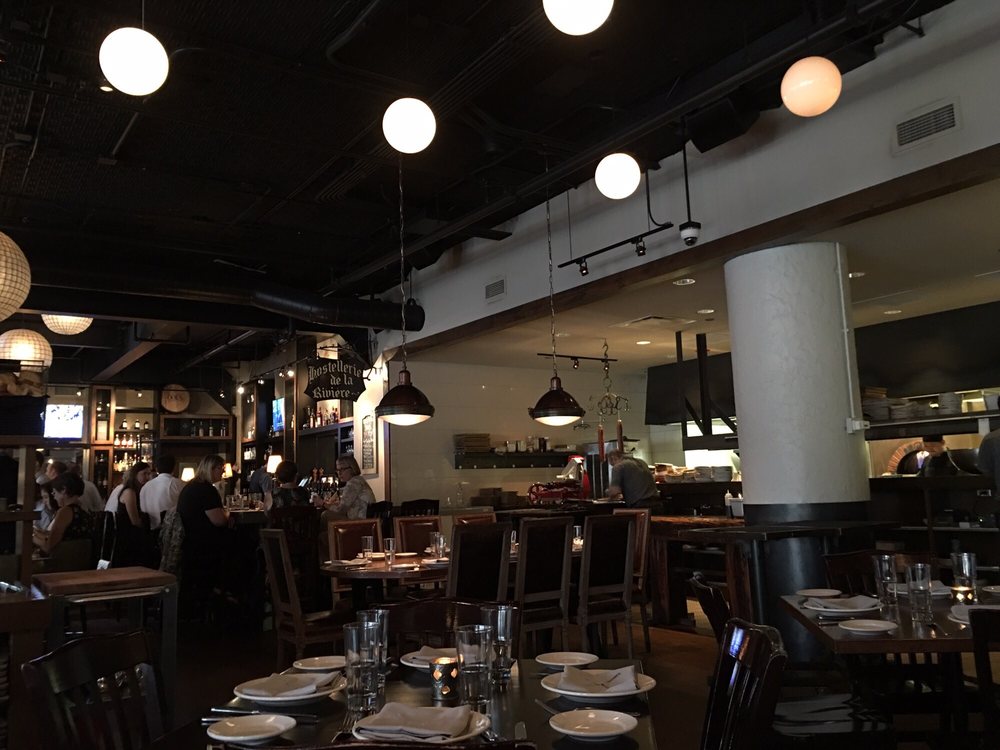 ** (2 stars)
I was expecting River Roast to be like all the steakhouses in town, but it's not. For one thing, they don't have steak. It's also much more casual.
The concept here is that almost everything is roasted. I guess that makes sense, given the name. On the day we visited there was one selection of fish, prime rib or chicken as the protein sources. We didn't choose any of them, although perhaps we should have.
Instead, we tried almost everything else on the menu. Unfortunately, despite that diversity, we didn't really find anything we'd want to eat again. Here's what we had:
House pickles were good, actually the best thing we had, but beware the red peppers as they are insanely hot.
Chicken "gobbets" were bite size chunks of fried chicken in a crispy batter, served with honey. They were the other dish we liked.
Shaved salad had a broad mixture of fennel, radishes, mushrooms, arugula, carrots and other stuff, dress in a lemon vinaigrette. The ingredients didn't really come together into a cohesive dish.
Smoked salmon was served in a sauce that didn't do it any favors.
Roasted carrots and "dirt" were pretty plain tasting carrots with some crumbs on them. A bit of the honey from the chicken helped them.
Peas were served in a bowl, and couldn't decide whether they wanted to be soup. The bits of ham added some flavor, and these were probably the best vegetable.
Roasted curry cauliflower had a nice char on top, but the only flavor was from the red sauce underneath which it is a stretch to call curry.
Overall, nothing would bring me back unless I had a craving for prime rib, which might be good.
The service staff was friendly and efficient.
The night we visited there was a live jazz trio playing in the dining room, even though it was early. They were talented and the music was at a reasonable level.
River Roast
315 N La Salle Dr
Chicago, IL 60654
(312) 822-0100
http://www.yelp.com/biz/river-roast-chicago-3