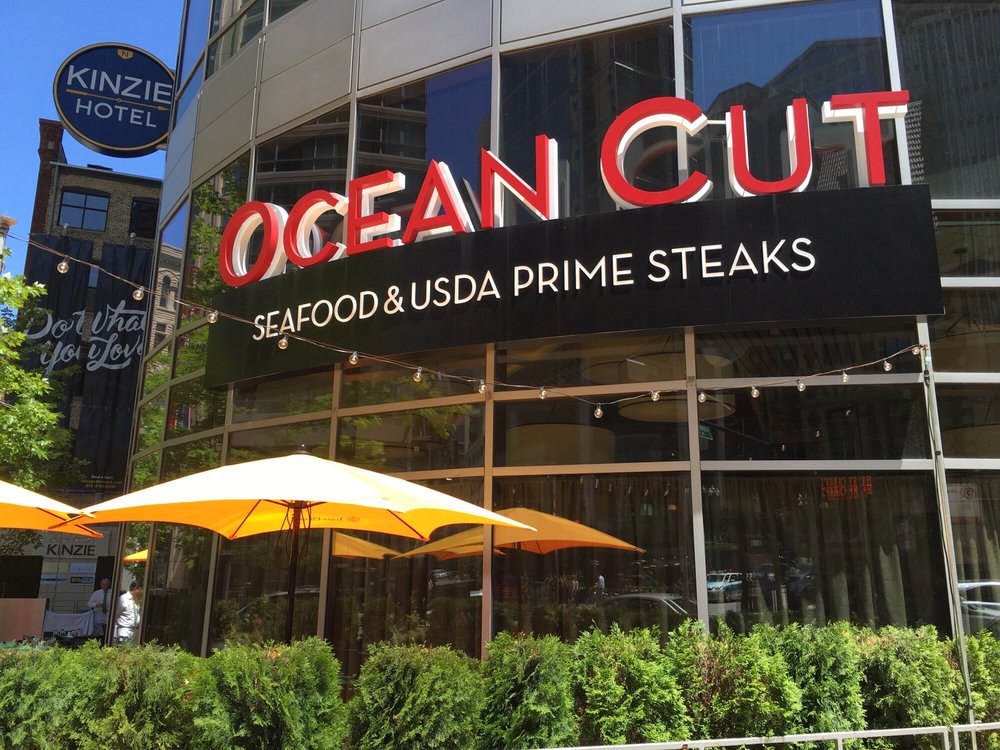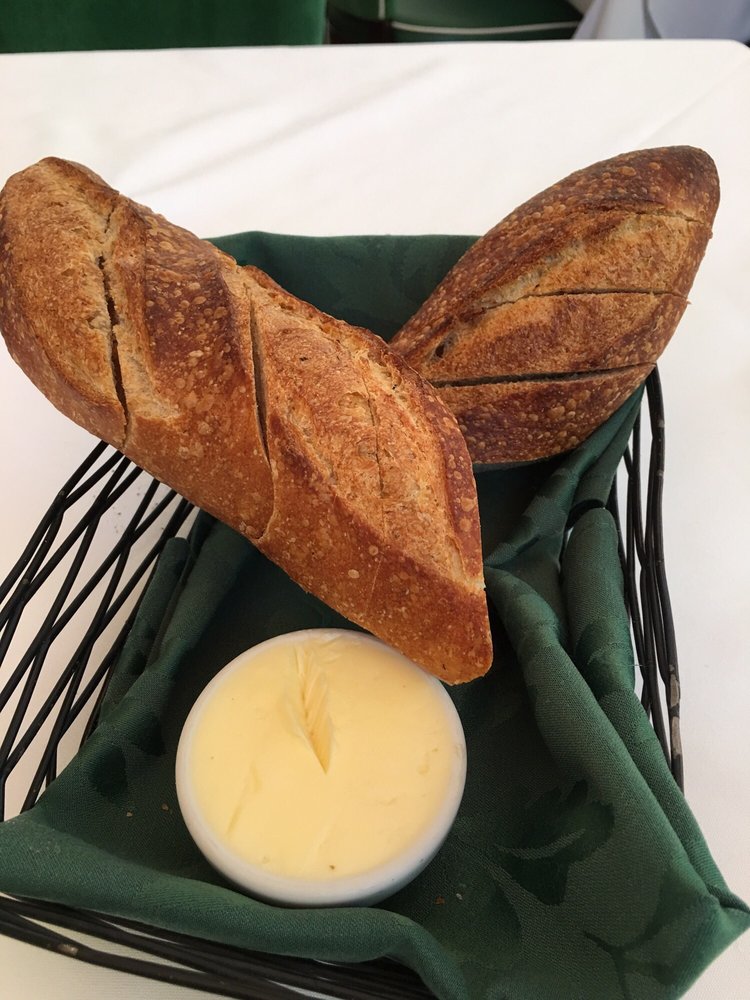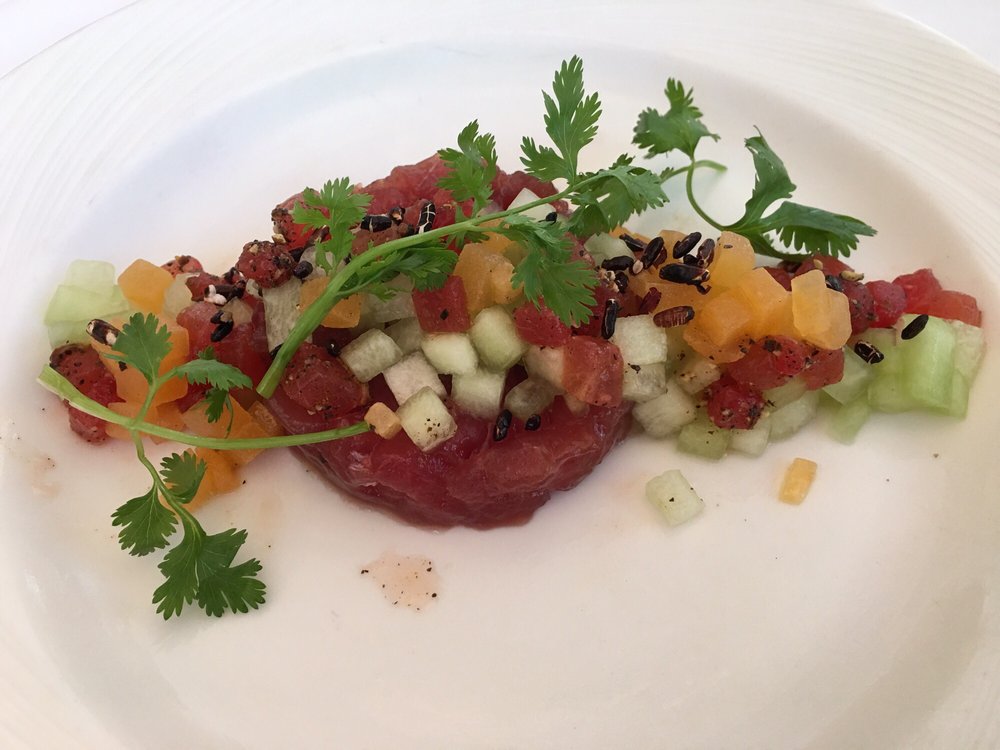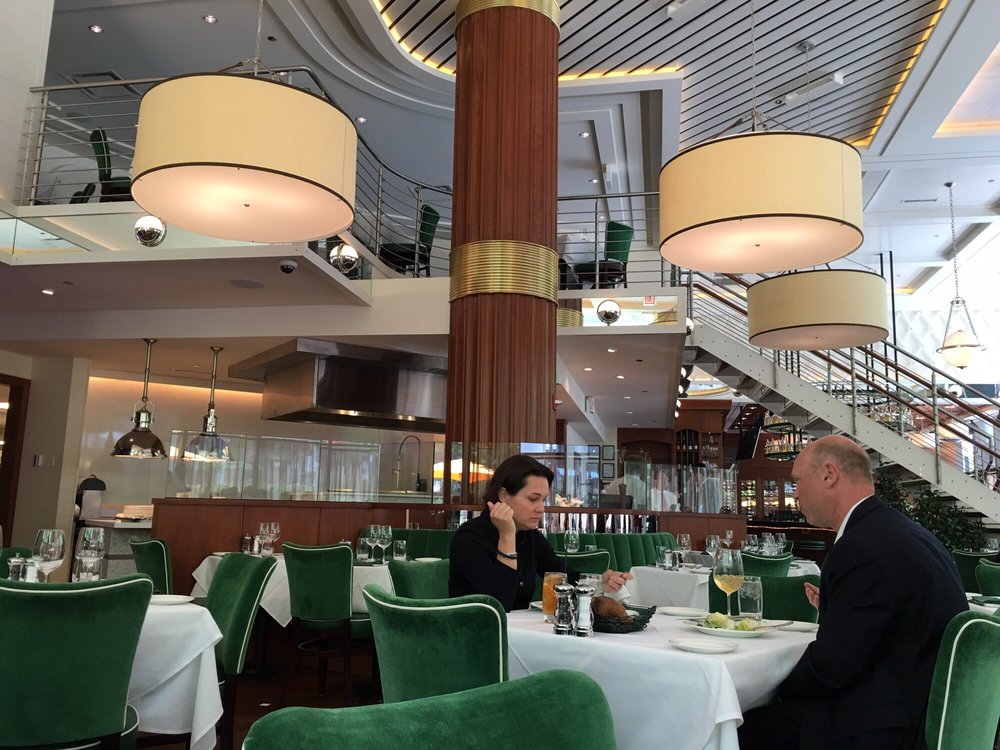 **** (4 stars)
Chicago Cut is one of  my least favorite steakhouses in town, so I was hesitant to try their sister restaurant, particular given its Ricky start in the press over two iterations.
But right from the start this experience was better, as fresh crusty sour dough showed up even before I ordered.
Tuna tartare was beautifully presented with summer melons and cilantro.
The lobster salad had pretty stingy serving of lobster for its price, I doubt there was an ounce of it in the entire dish. But the lobster was fresh and sweet.
Wine prices are a bit high by the glass but there is a nice selection of whites to accompany the fish.
Overall quite a nice choice for a high end (and fairly expensive) lunch.
Ocean Cut
20 W Kinzie St
Chicago, IL 60654
(312) 280-8882
http://www.yelp.com/biz/ocean-cut-chicago