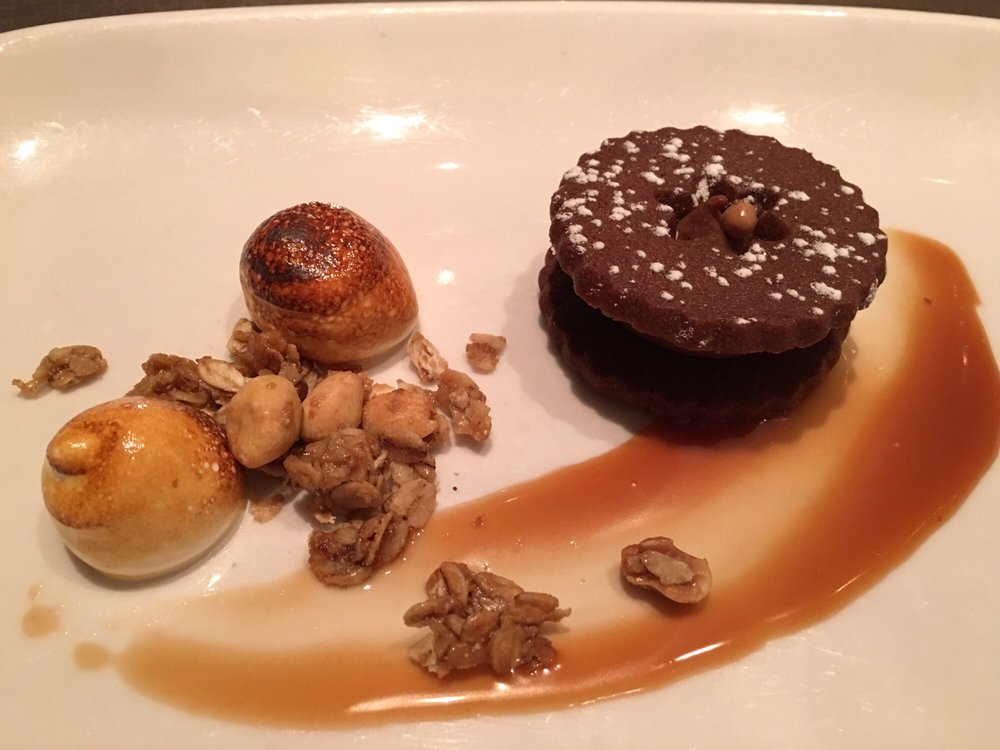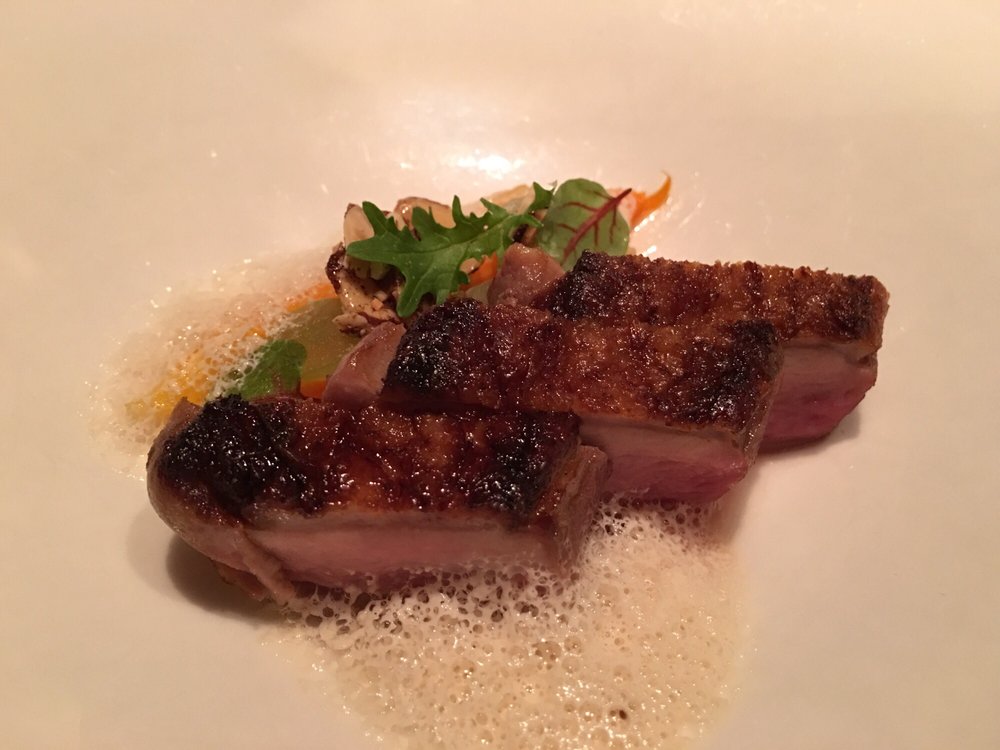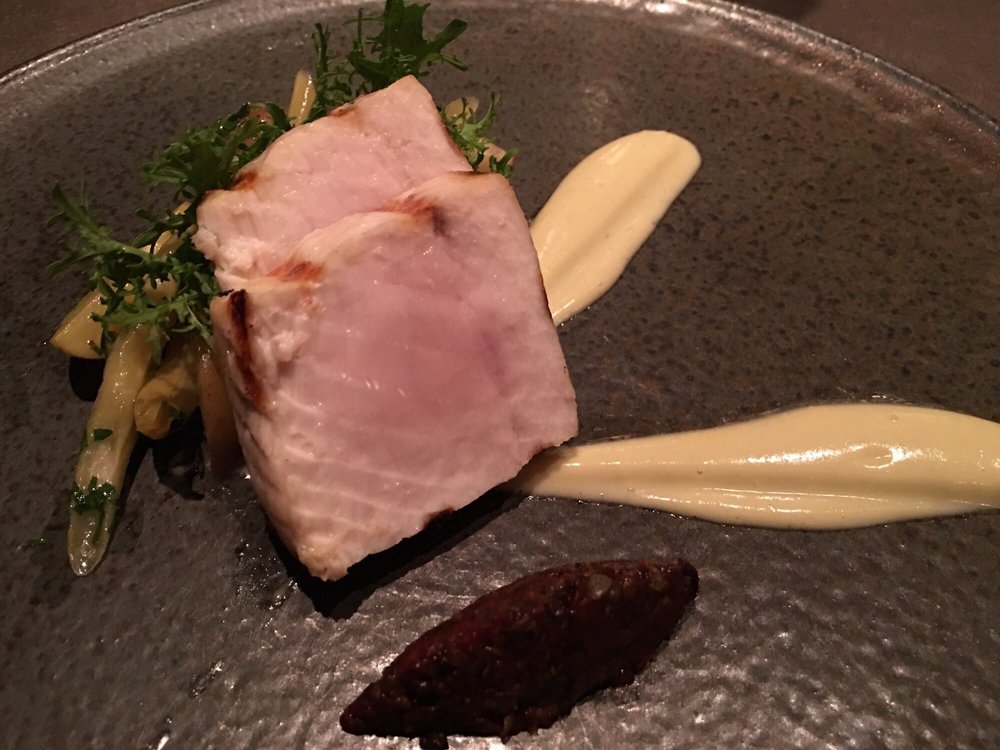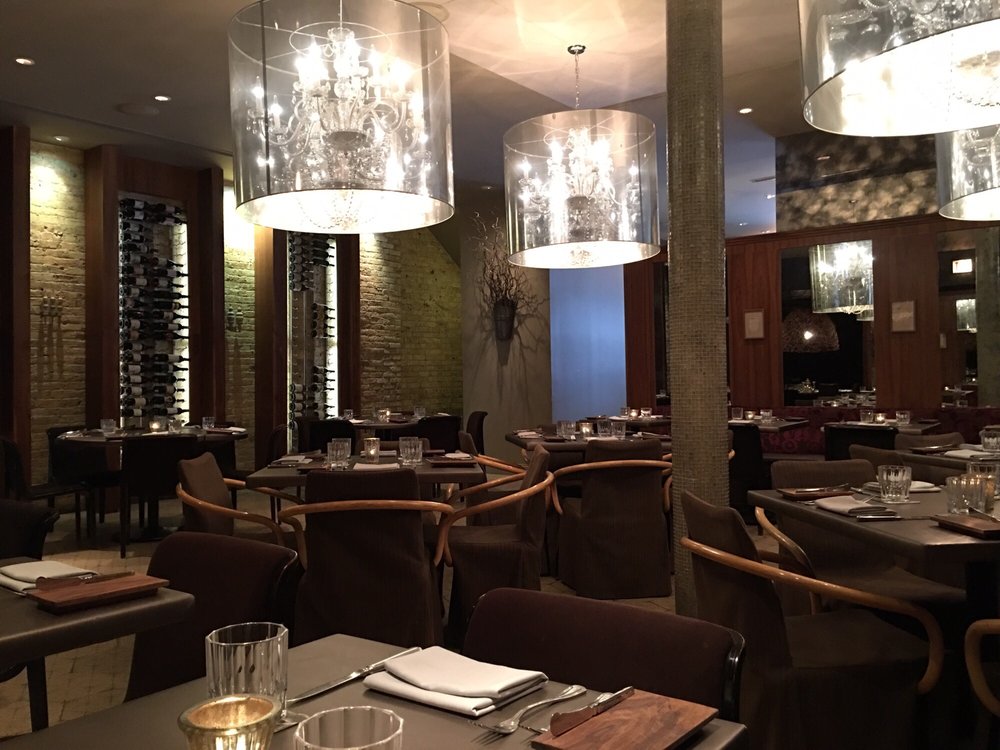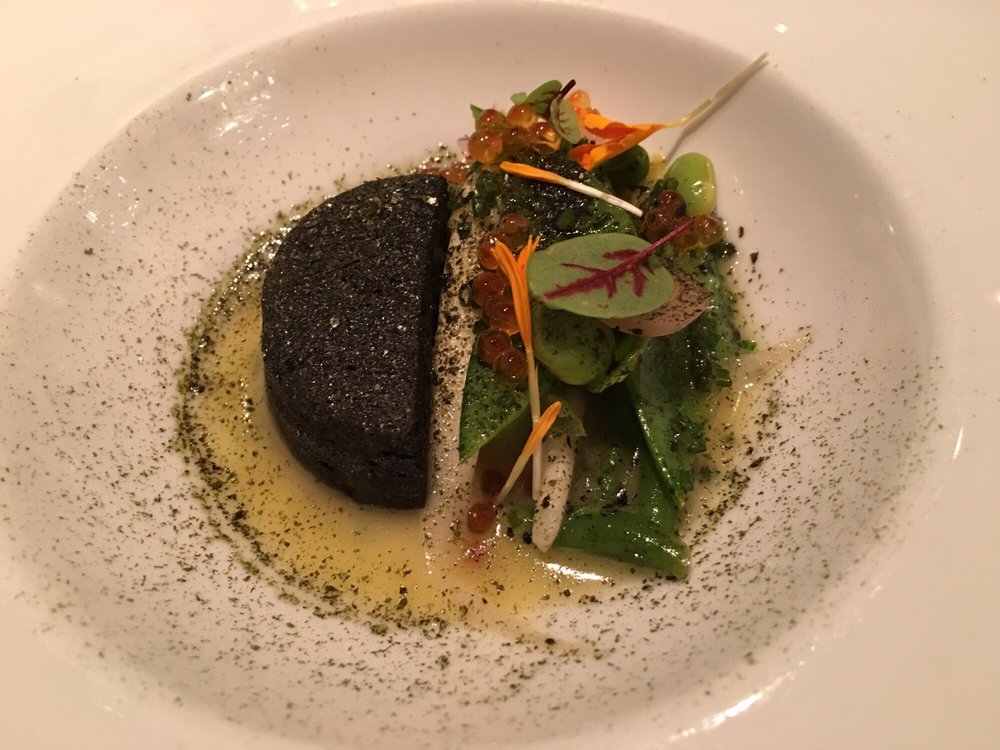 **** (4 stars)
Sepia provides a fine dining experience in a pleasant, laid back atmosphere. Service is professional without being stiff, and there is a wonderful wine list with reasonable pricing.
The best way to go here is the prix fixe dinner, as you get to try many smaller portions of their specialties. While everything we had was very good, the only true home run was the duck, which had a wonderfully crispy skin, and sat atop a truly amazing carrot puree. The toasted almonds elevated it to something better than food. This was also the homerun of the optional wine pairing, with an exotic Italian pinot noir providing the perfect accompaniment.
While Sepia's food might not be quite as off the charts as a few of the area's elite, it is a very solid choice for a fine meal in a relaxed setting.
Sepia
123 N Jefferson St
Chicago, IL 60661
(312) 441-1920
http://www.yelp.com/biz/sepia-chicago