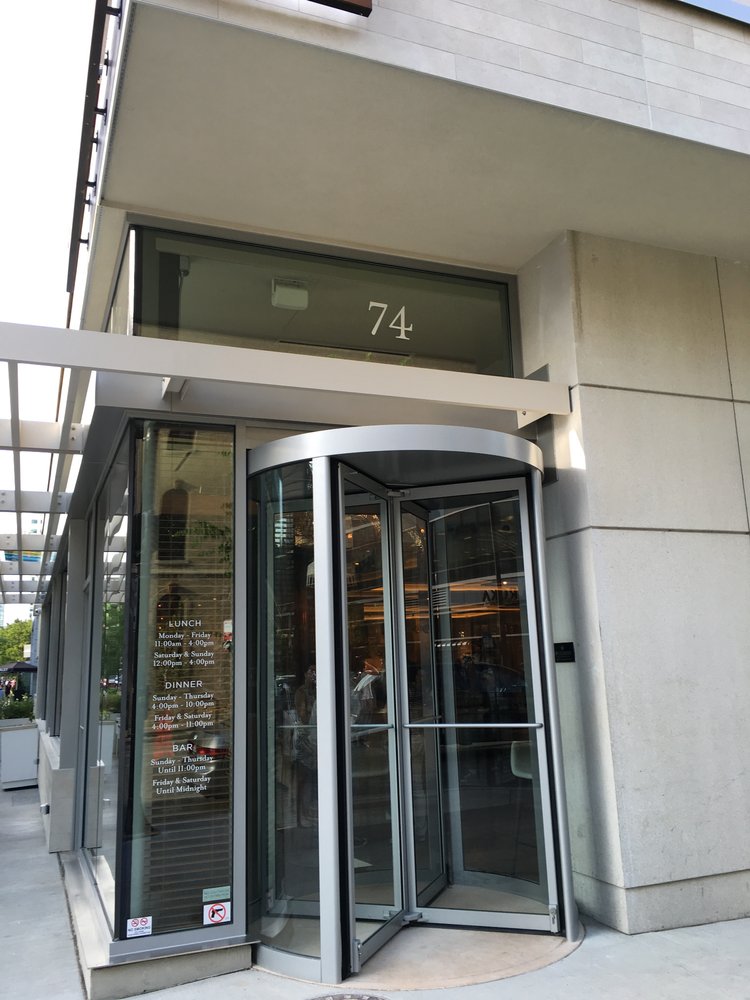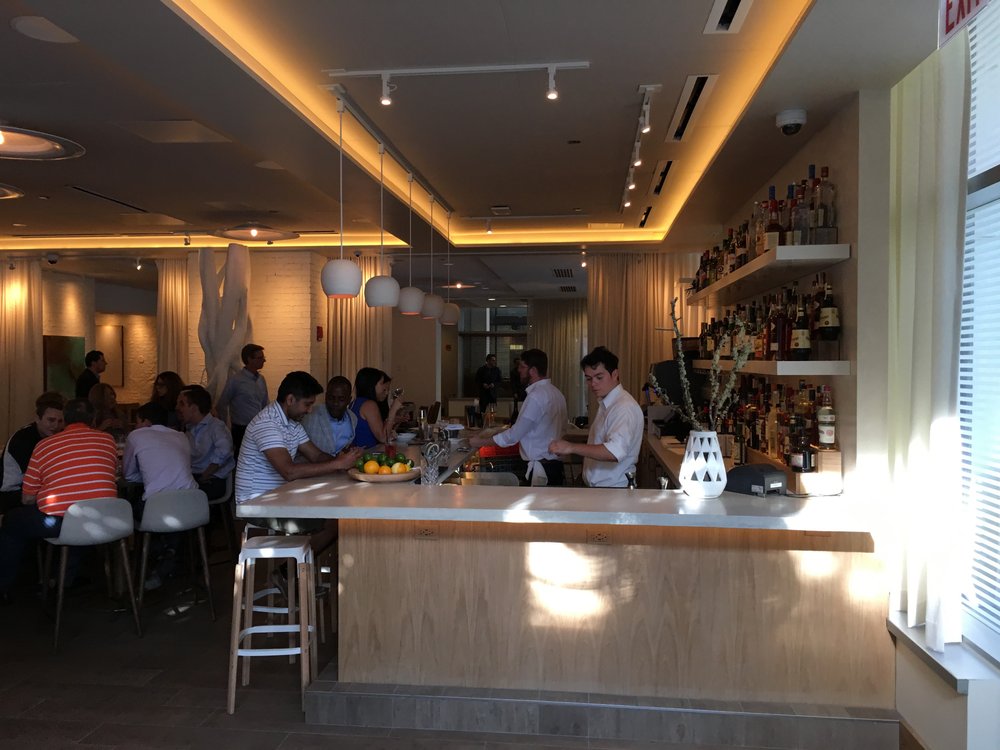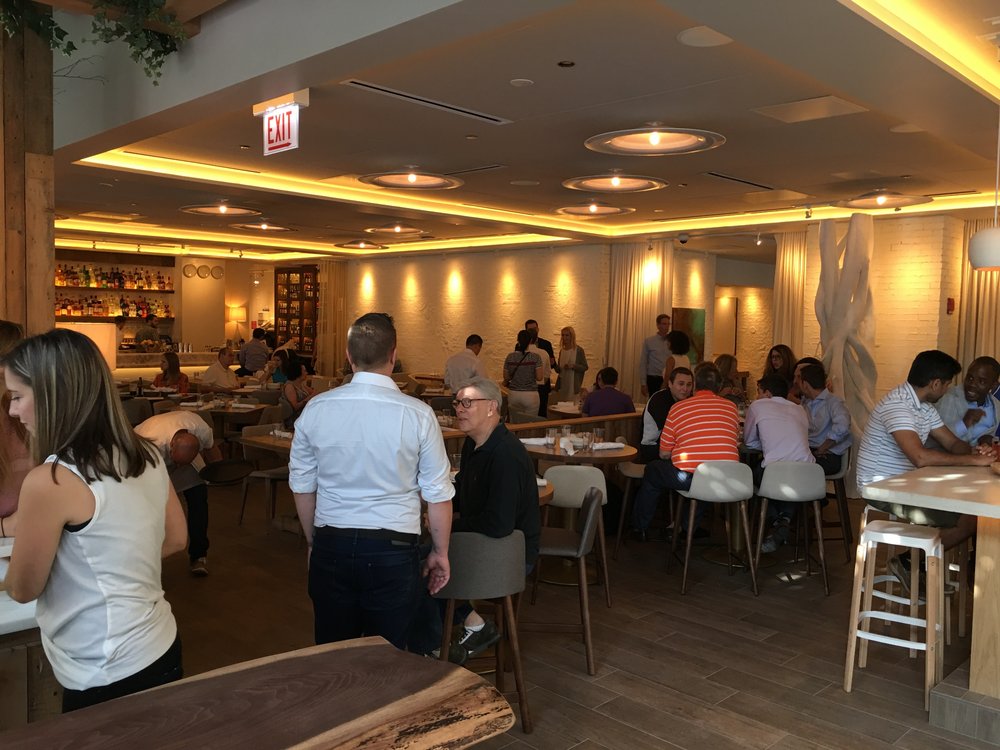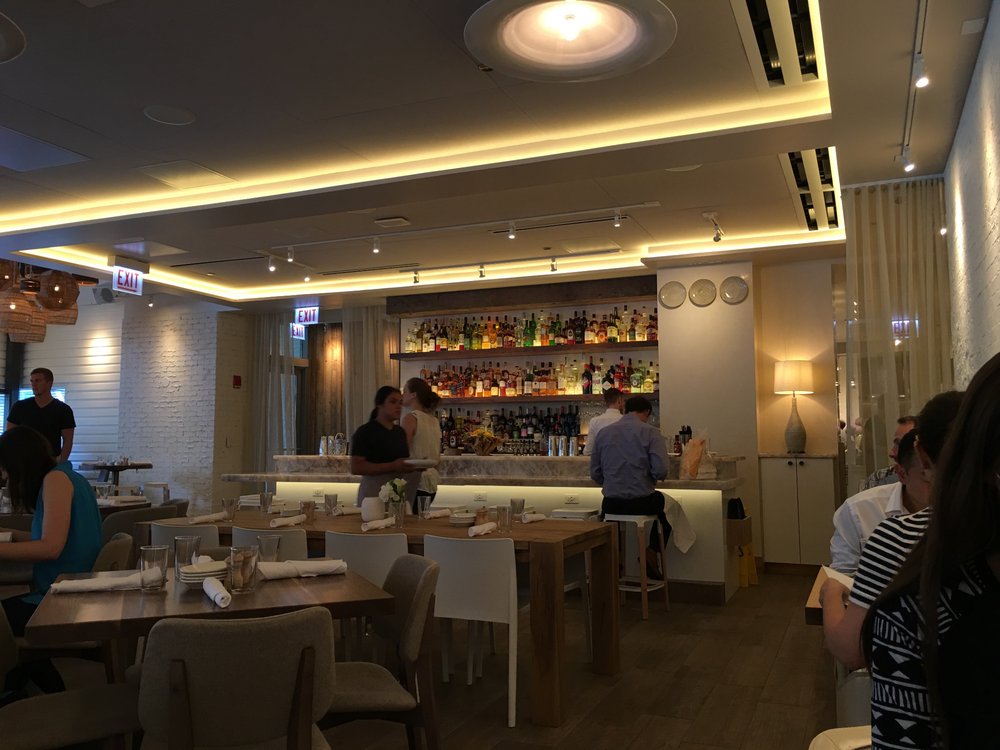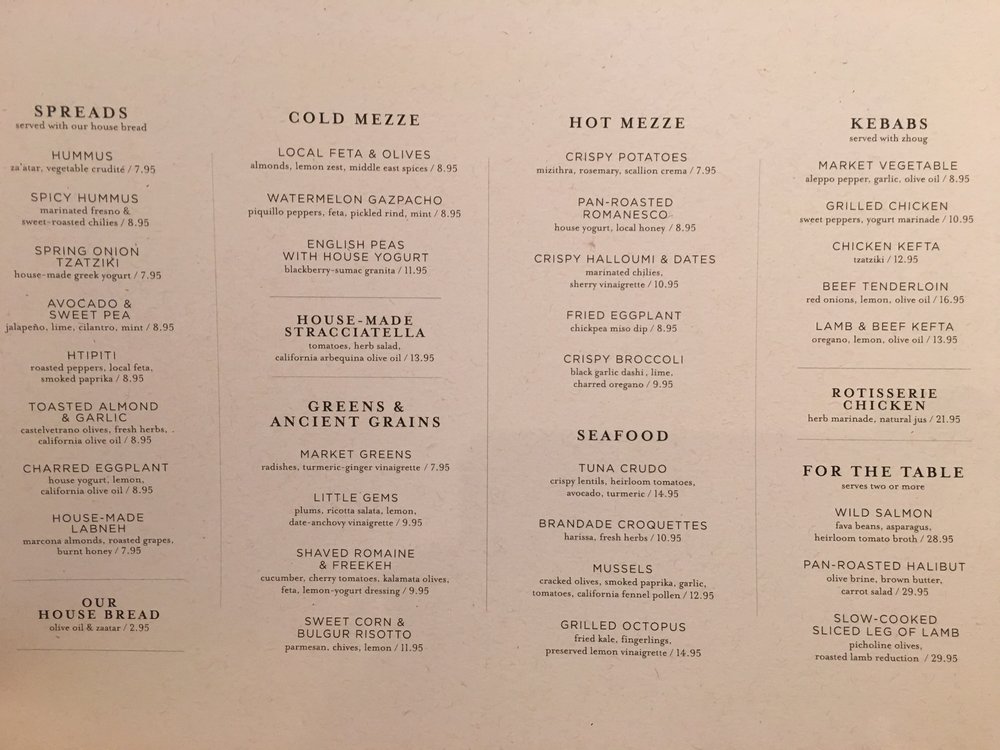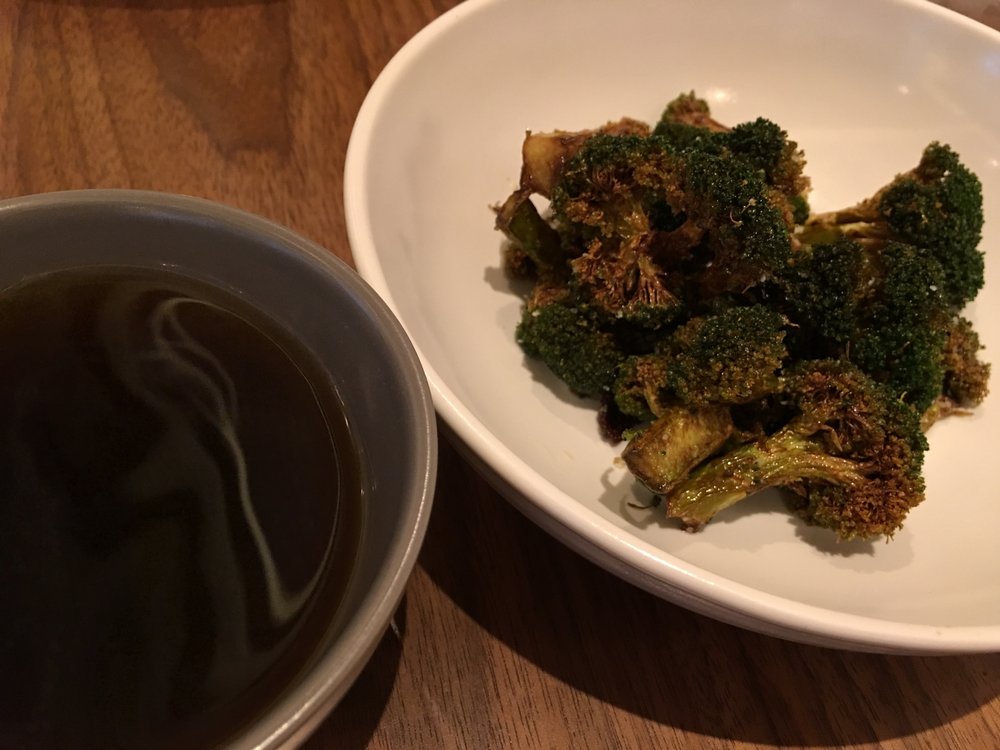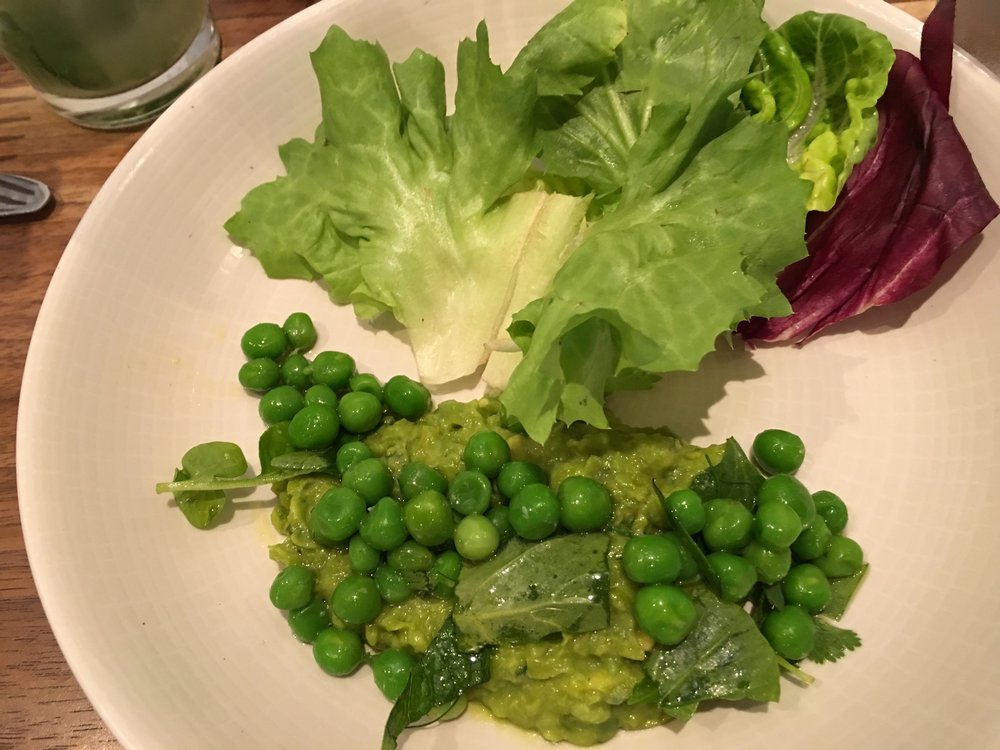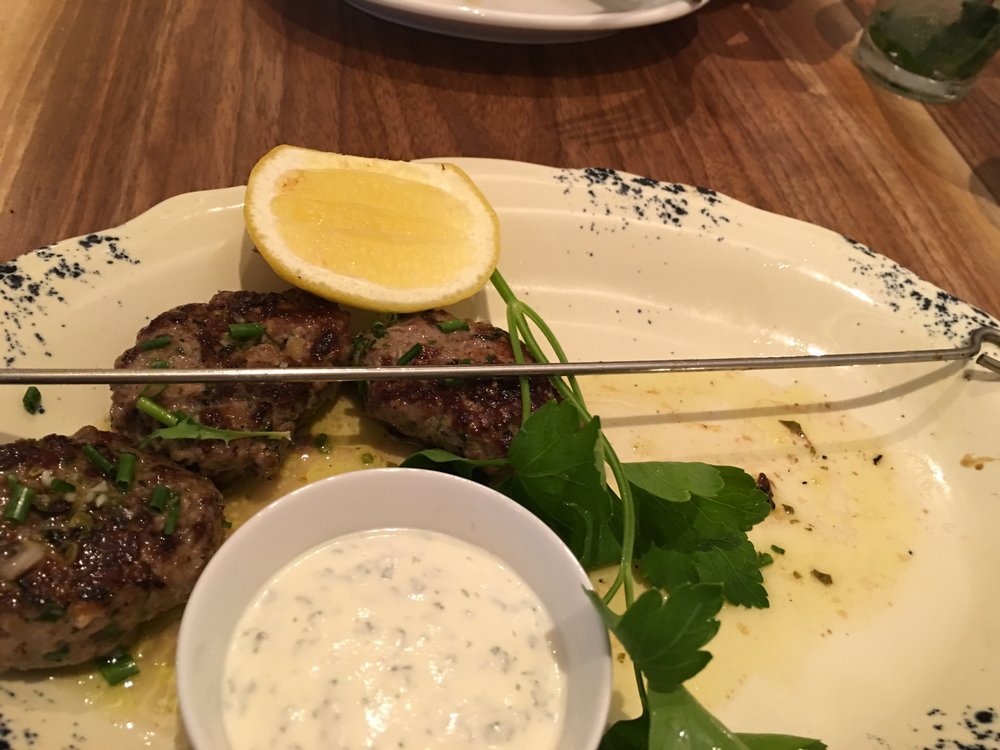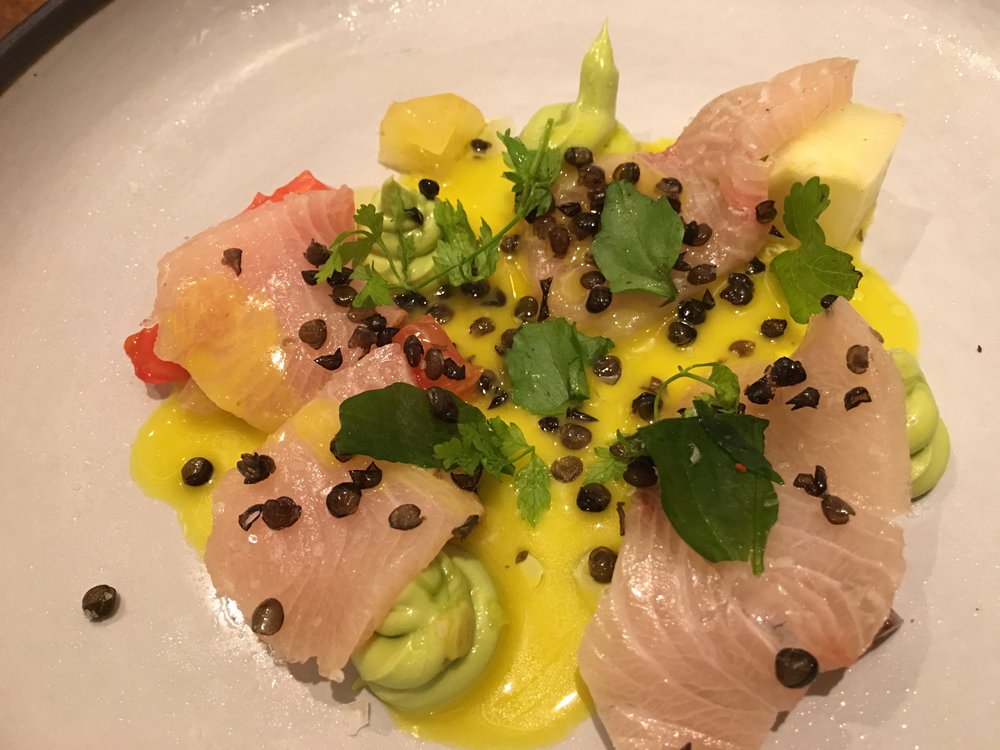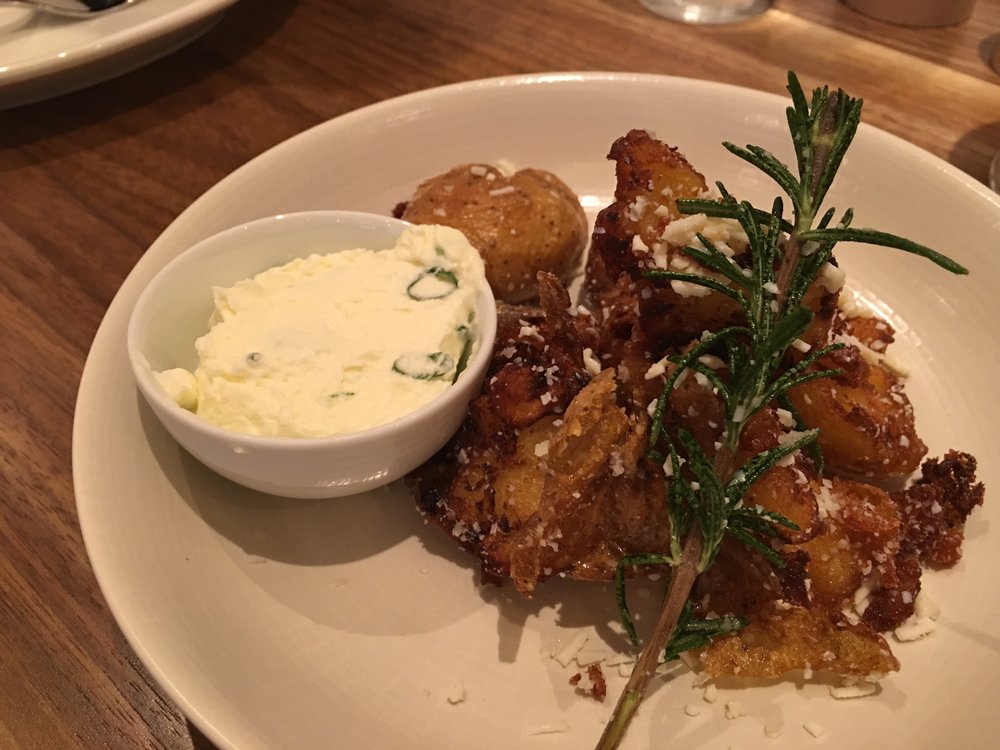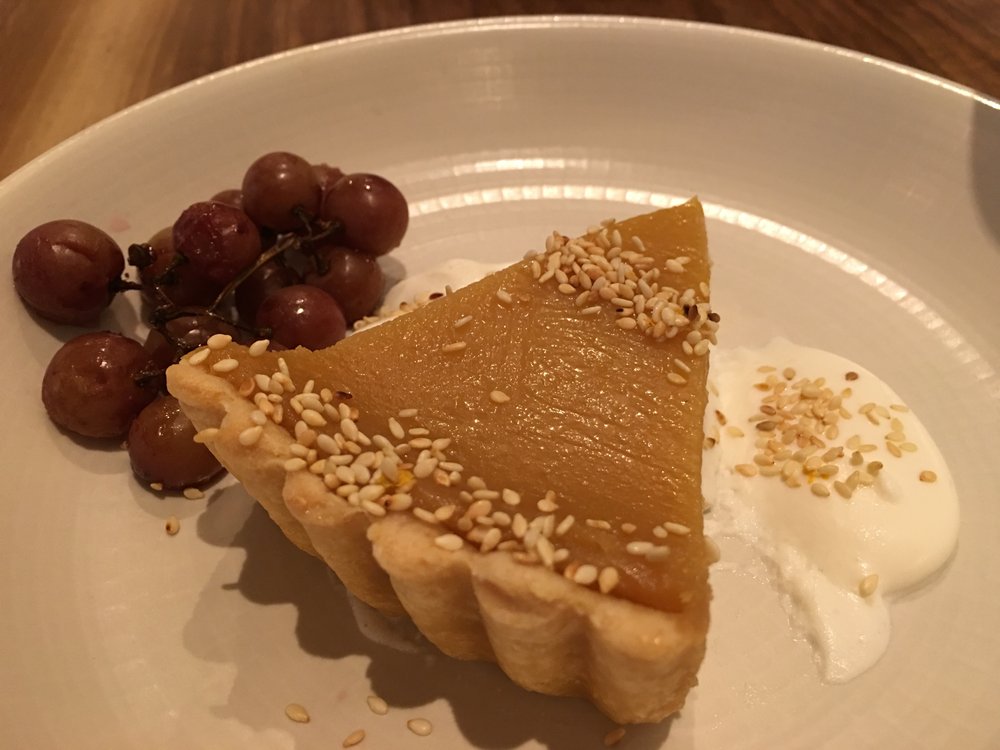 ***** (5 stars)
We couldn't believe how well run this place was on its opening night. The space is open, attractive, not too noisy, and has a great soundtrack. There's a bar at the front and the rear.
Food is served tapas style, and is mostly Middle Eastern influenced.
We started with the avocado and sweet pea spread, which had wonderful flavors of cilantro and mint, and came with some nicely warmed pitas. It seemed a small portion for $9.
We loved the lamb kefta kebabs and the crispy potatoes.
The pan roasted romanesco was also excellent.
We were slightly less impressed by the crispy broccoli, which were served with a dashi that didn't have a lot of added flavor. I personally liked the tuna crudo (which was more like hamachi sashimi), but my companion didn't; it was very lemony and the crispy lentils added a nice texture, but the avocado and tomato didn't add much.
For dessert we had the honey pie and the frozen greek yogurt. The former was quite sweet, the later fairly tart, but combined they were heaven.
Service was amazing, not just from our server, but everyone who delivered food, cleared the food, welcomed us at the front desk–all incredibly friendly and organized for a restaurant on its first day.
The wine list is also excellent with most wines available by the glass, and nearly all selections from Mediterranean producers. Usually this means lots of mediocre wines, but the selections here are absolutely stellar, and the waiters have been carefully trained in the nuances of the list.
Although some portions seems a bit small and pricey, when the final bill came we thought it was excellent value for the quality received.
Really an impressive debut, and we'll be back soon.
A picture from lunch, a year later:
At lunch we had the spicy hummus, garlic almond, and avocado pea spreads, and all were excellent. The salmon tartare was unique, with rhubarb and lemon, and also very good. The green falafel sandwich was the best falafel I've had, with a subtle cinnamon flavor and the pita nicely charred.
Ema
74 W Illinois St
Chicago, IL 60654