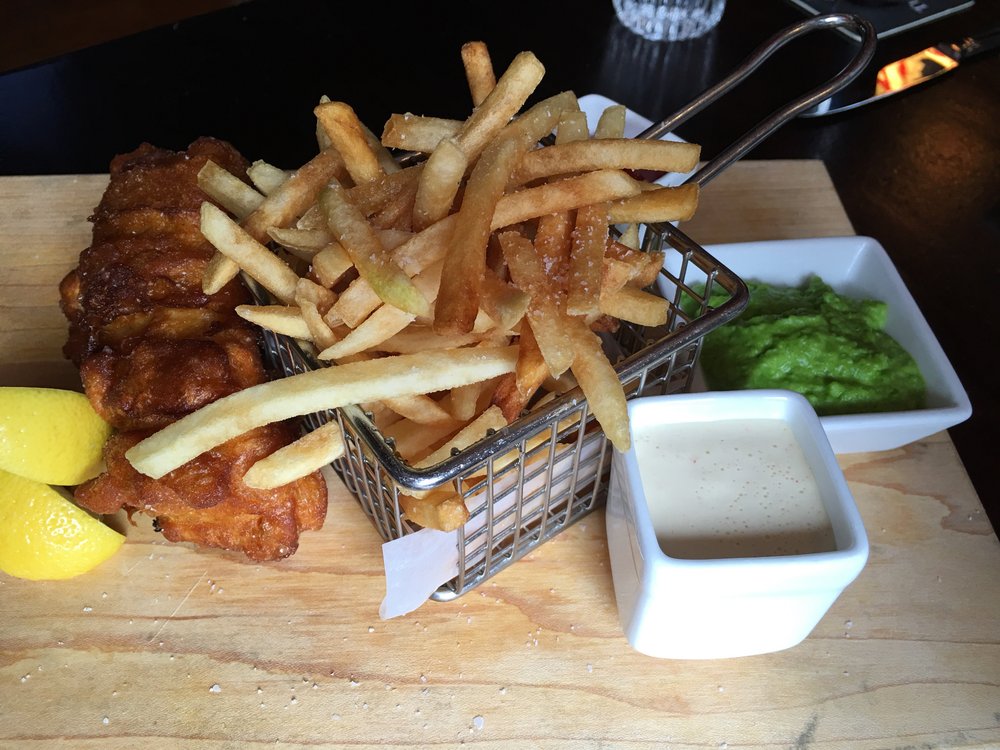 *** (3 stars)
OK, I admit I'm not a huge fan of Irish pubs, but occasionally I'm dragged to one by my wife and discover the food is far above my expectations. This was not one of those times.
A general fogginess from the server about the characters of the beers and Irish spirits available did not bode well. Irish coffee was potable but not stellar, and they were out of the Jameson I ordered.
Sometimes you get decent American bar food in an Irish pub (this even happens in Ireland) so it's not entirely stupid to order stuff like chili or a quesadilla. The chili was acceptable, the quesadilla about as mediocre as you'd guess.
But what should be really good is fish and chips, and indeed it was beautifully cooked, with a crispy brown batter. Unfortunately it was pretty greasy, and the fish, although tender and flaky had no flavor whatsoever. The accompanying fries were excellent, though.
There was one standout dish, though: the smoked gouda mac and cheese. It was the best thing I've ever had in an Irish pub, and the best mac and cheese I've had that didn't involve lobster. This dish might by itself justify a return visit.
The Kerryman
661 N Clark St
Chicago, IL 60654
(312) 335-8121
http://www.yelp.com/biz/the-kerryman-chicago