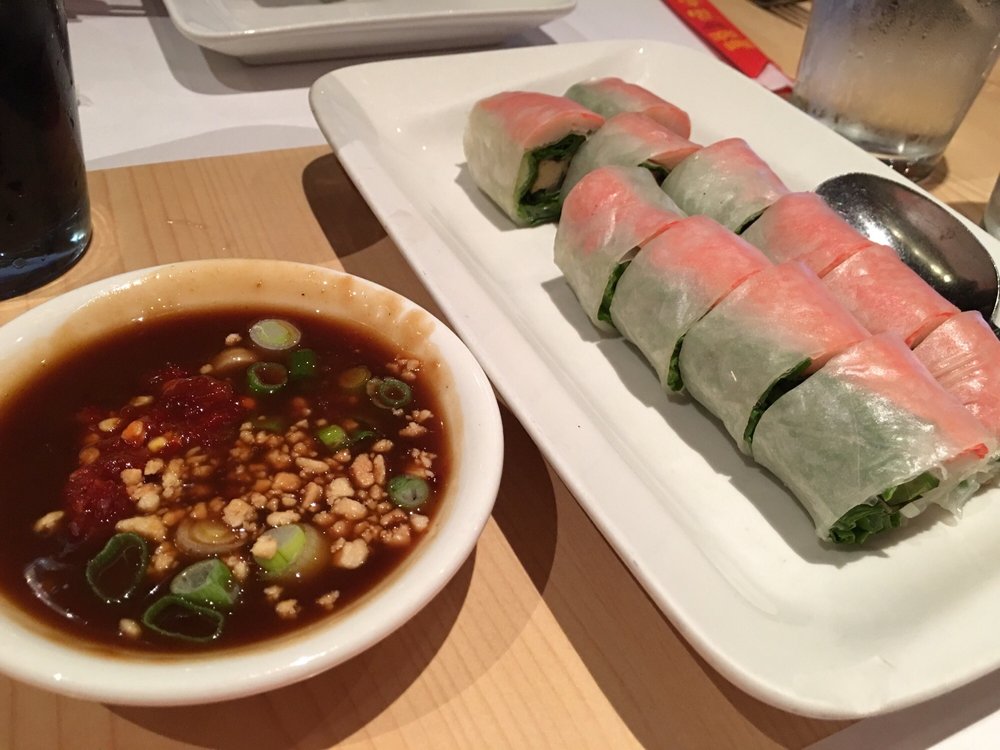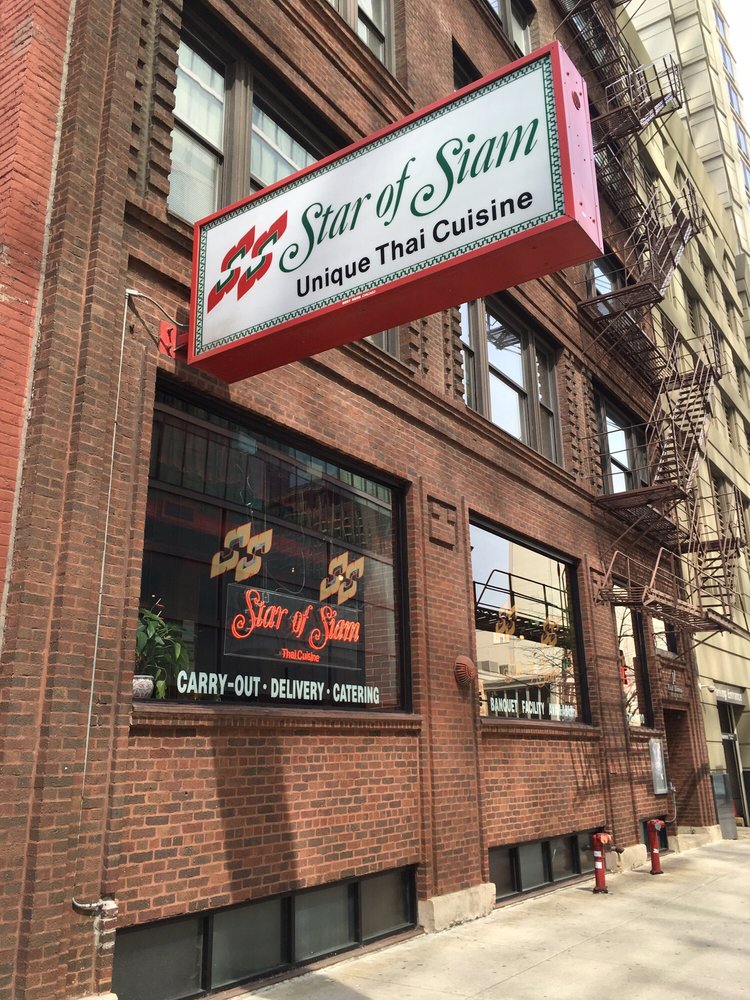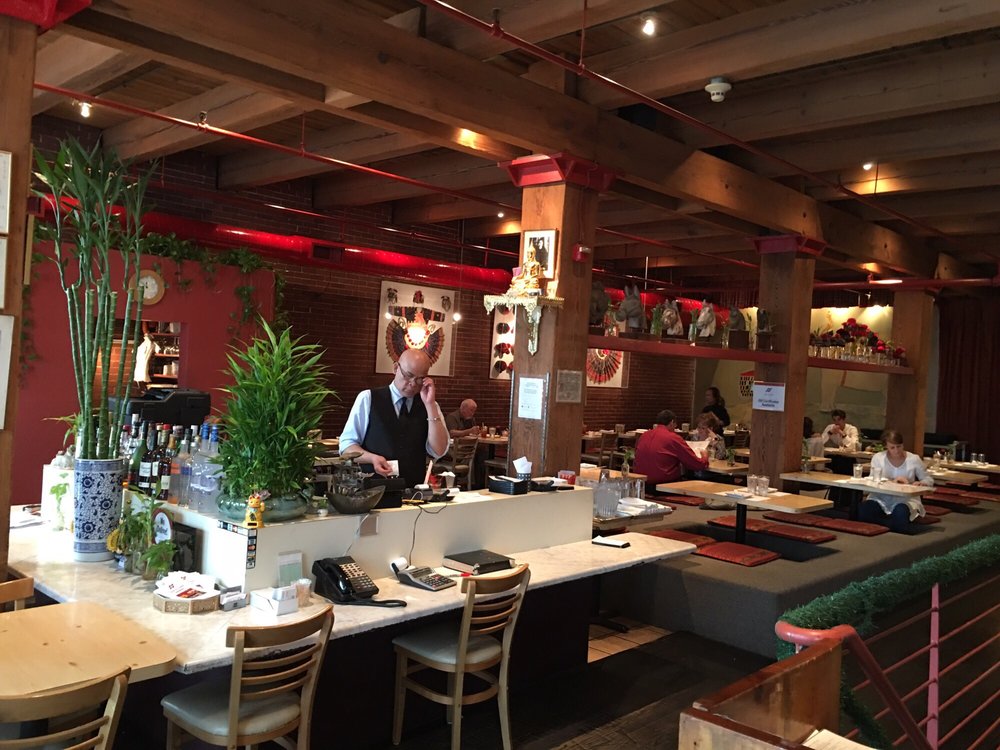 *** (3 stars)
This is a satisfactory Thai restaurant. It's not going to change your life, but if you're in the area and have a hankering for Thai, it's a fine choice.
Ironically enough, the best dish we had was the Vietnamese spring rolls. They had a nice combination of basil and mint, and were very fresh. It was nice that they had been cut into bite-sized pieces, and they were served with an excellent sweet and chunky peanut sauce topped with scallions and laced with Sriracha.
Massaman curry was also fine, with a nice coconut base and plenty of whole peanuts. There were lots of shrimp in the version I had, and a few chunks of potato and pineapple. No peppers, but instead cherry tomatoes, which seemed an odd choice.
The beef salad had some great flavors, but the beef was really too tough to be appealing, and almost too tough to eat.
Service was very fast and friendly, and the decor is open and interesting.
Star of Siam
11 E Illinois St
Chicago, IL 60611
(312) 670-0100
http://www.yelp.com/biz/star-of-siam-chicago