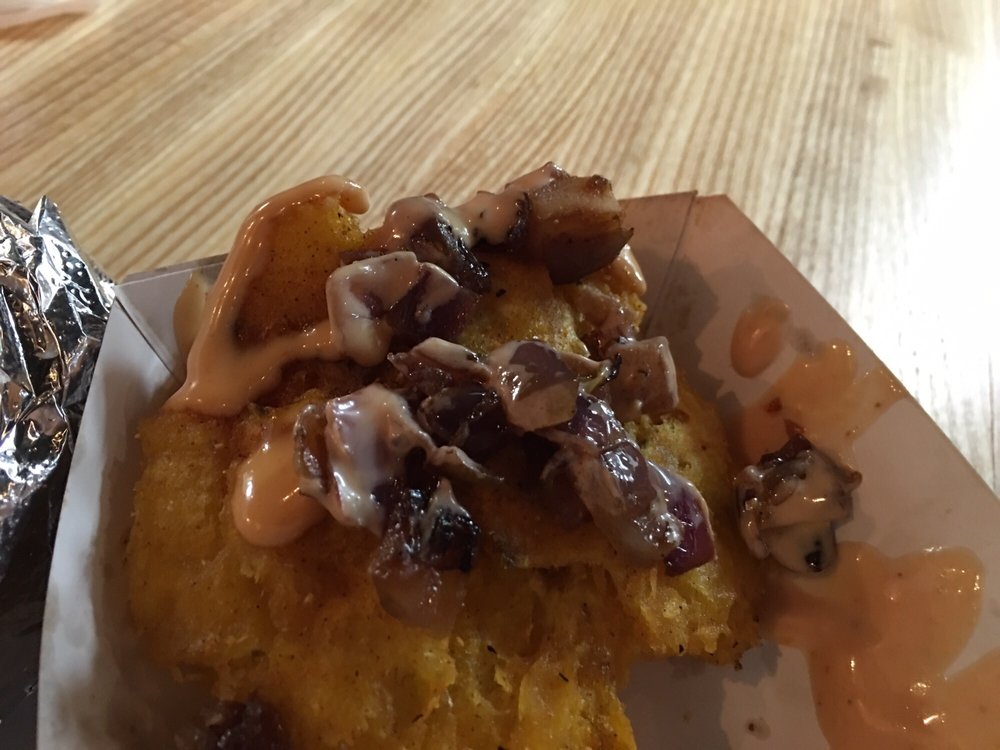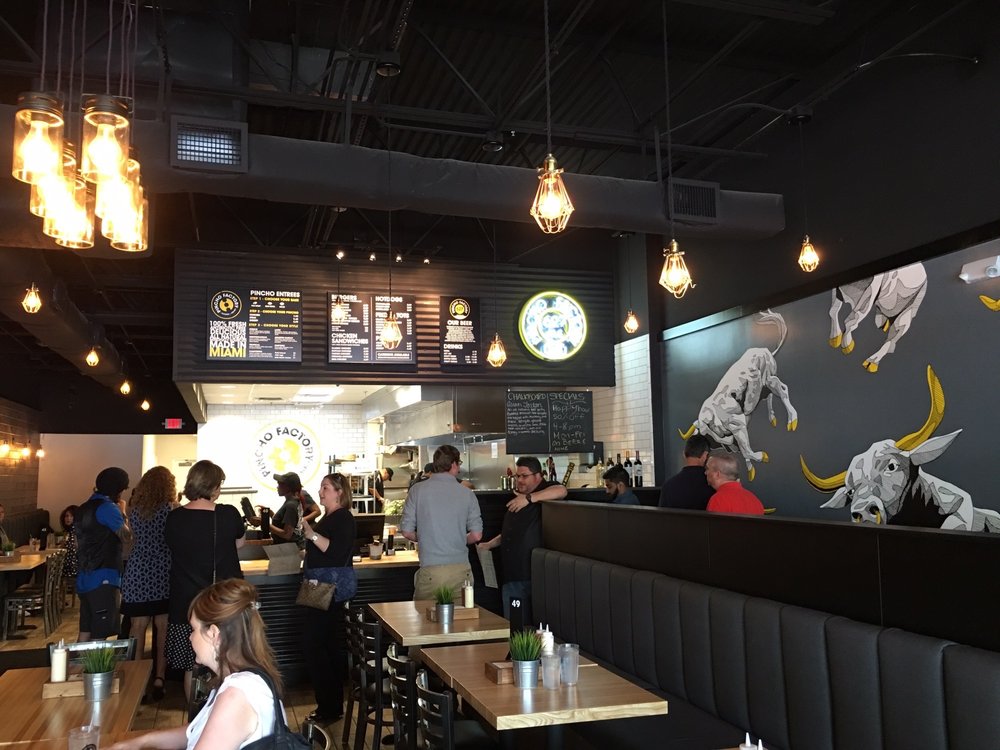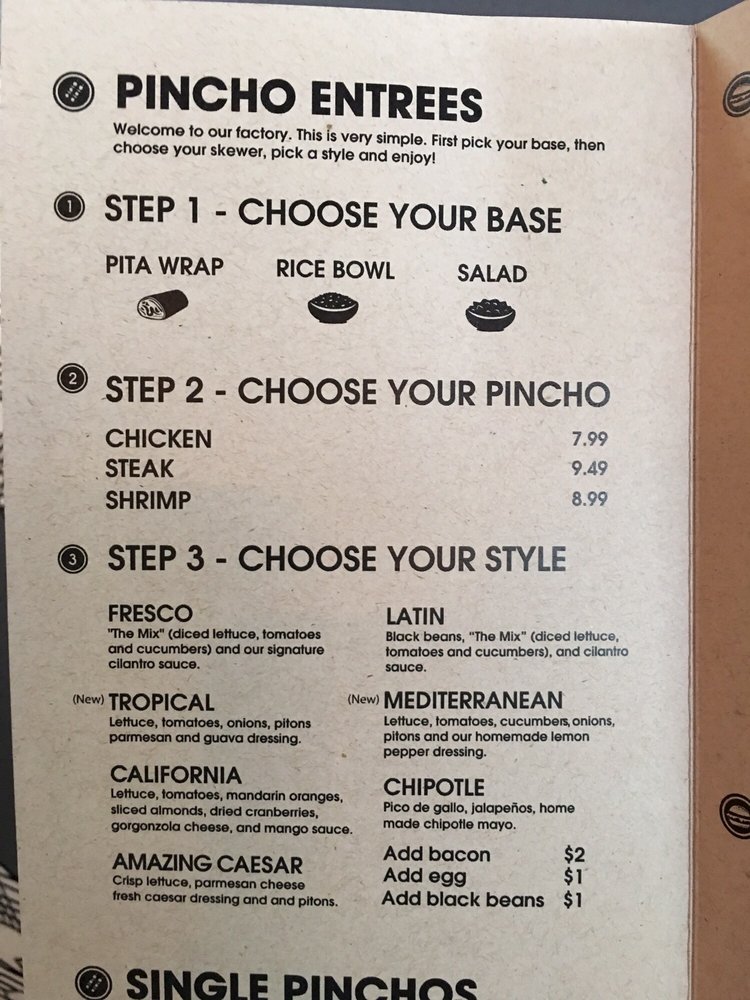 **** (4 stars)
Twenty minutes is too long to stand in a ten-person line at a counter service restaurant. Yet although that was the consistent wait time throughout lunch hour, the manager never saw fit to open the second of two registers. Perhaps the kitchen couldn't have kept up, but if so, then there are some serious design flaws, because it wasn't for lack of staff.
That said, it only took about ten minutes for them to make the food, once it was ordered, and what we were served was quite good. The pitas were hot from the grill, and the lettuce and tomatoes were fresh and tasty. We liked both the traditional cilantro sauce and also the tropical preparation.
A side order of Cajun tostones was crispy and flavorful.
There's a nice offering of beers on tap and in bottle, as well as soft drinks, although some were out of syrup and no one seemed concerned.
So overall, an A for food and a C for service, but they've only been open a few days, so perhaps things will get worked out.
Pincho Factory
7600 Doctor Phillips Blvd
Ste 102
Orlando, FL 32819
(407) 745-4462
http://www.yelp.com/biz/pincho-factory-orlando