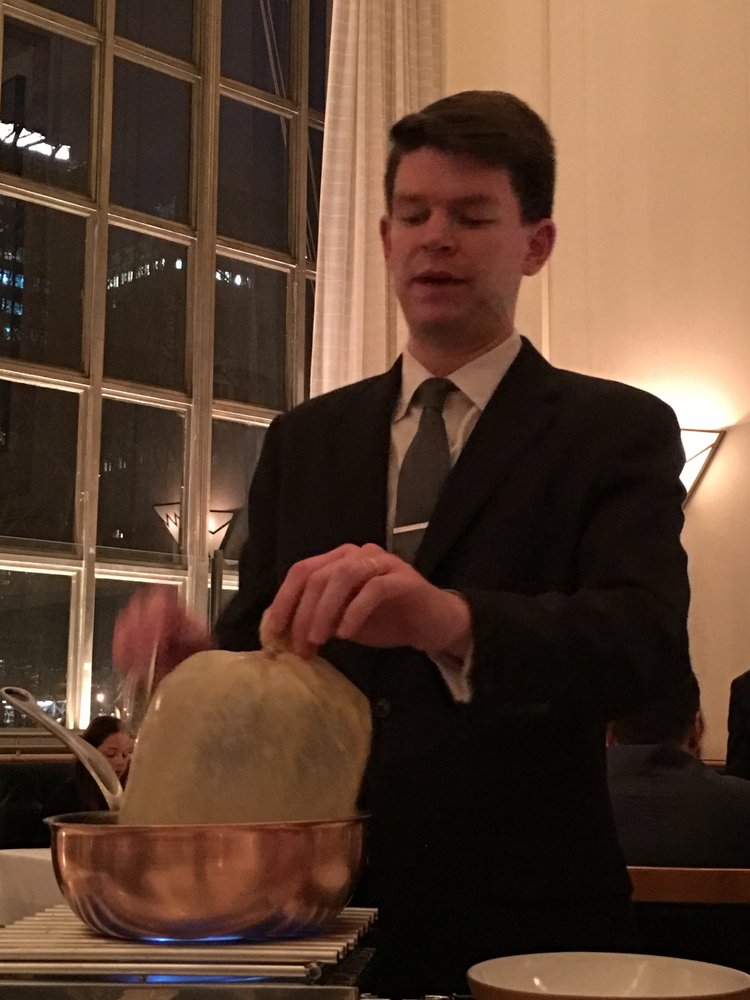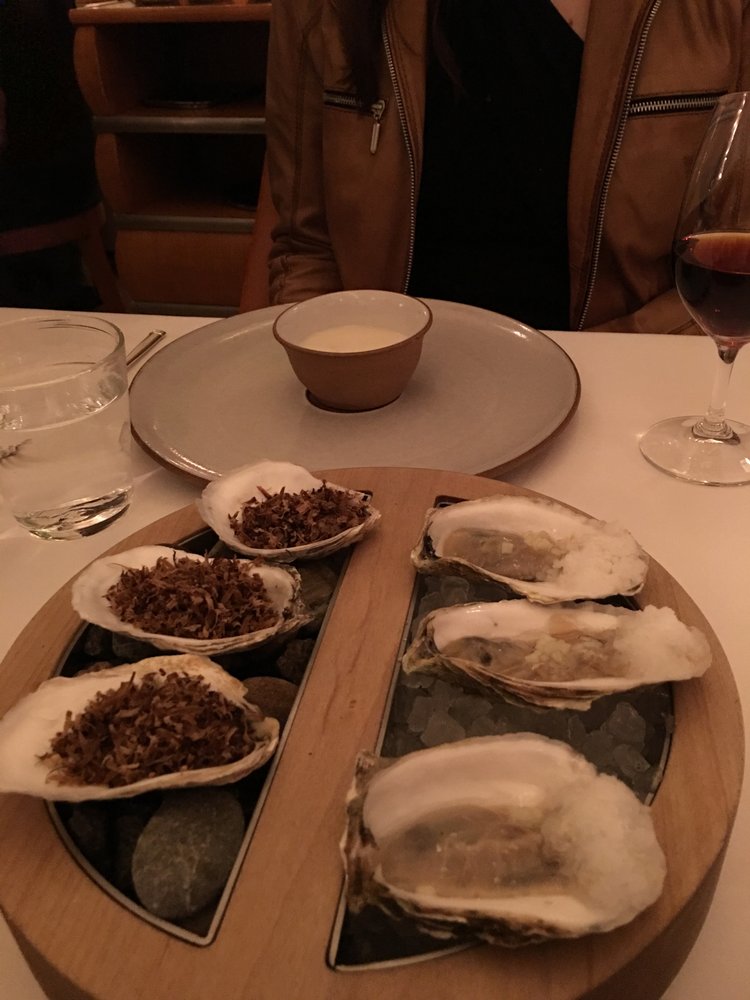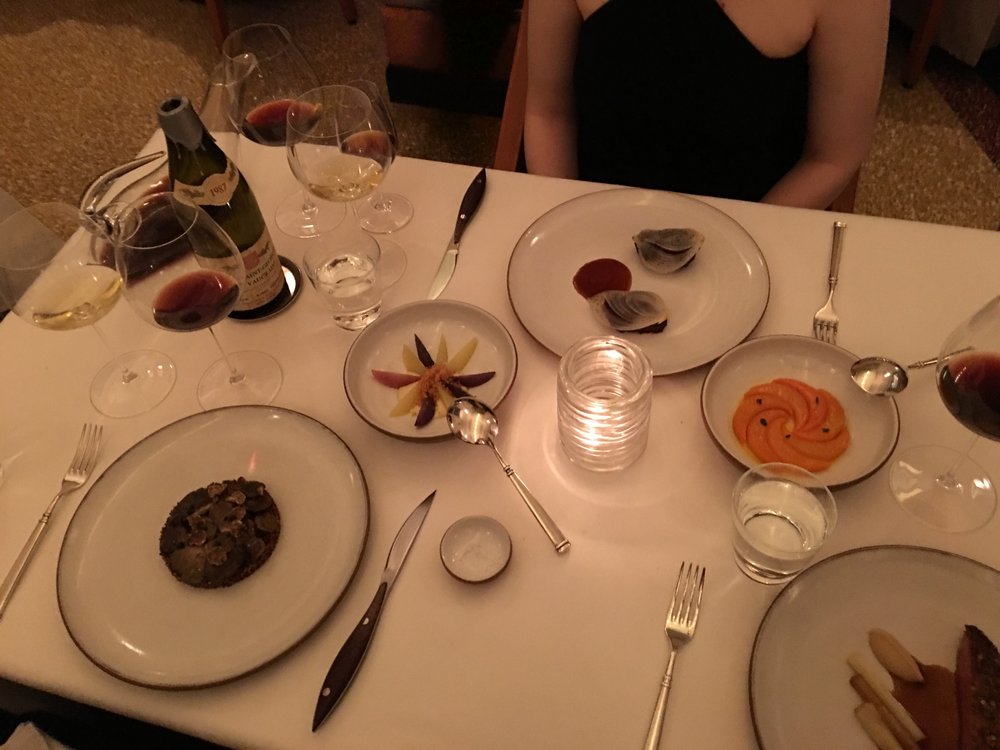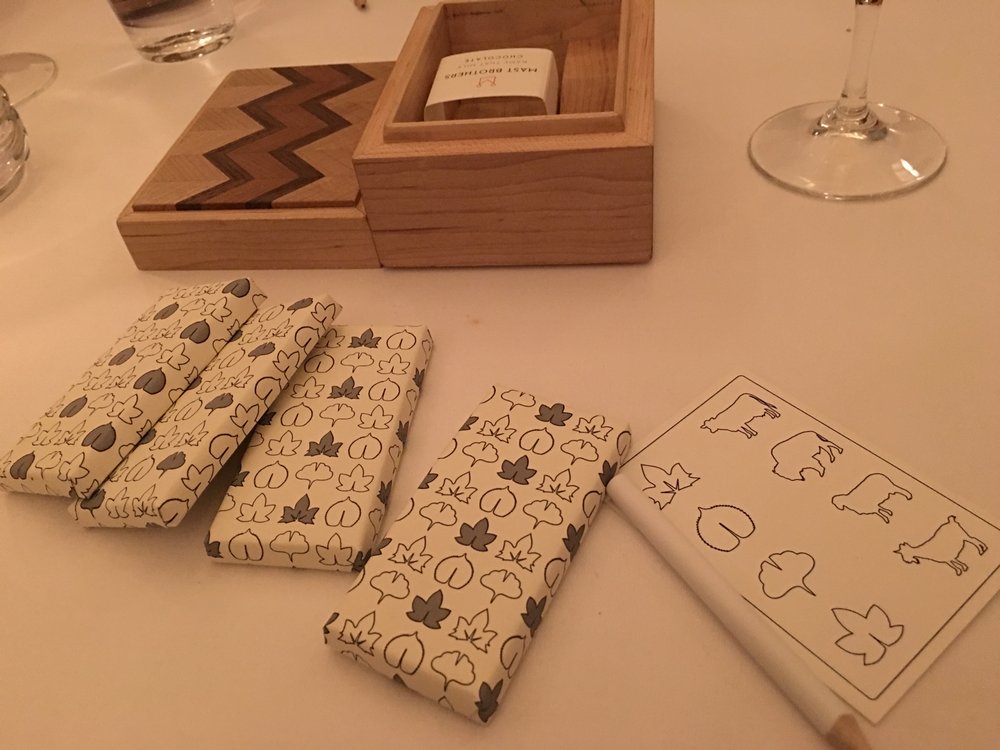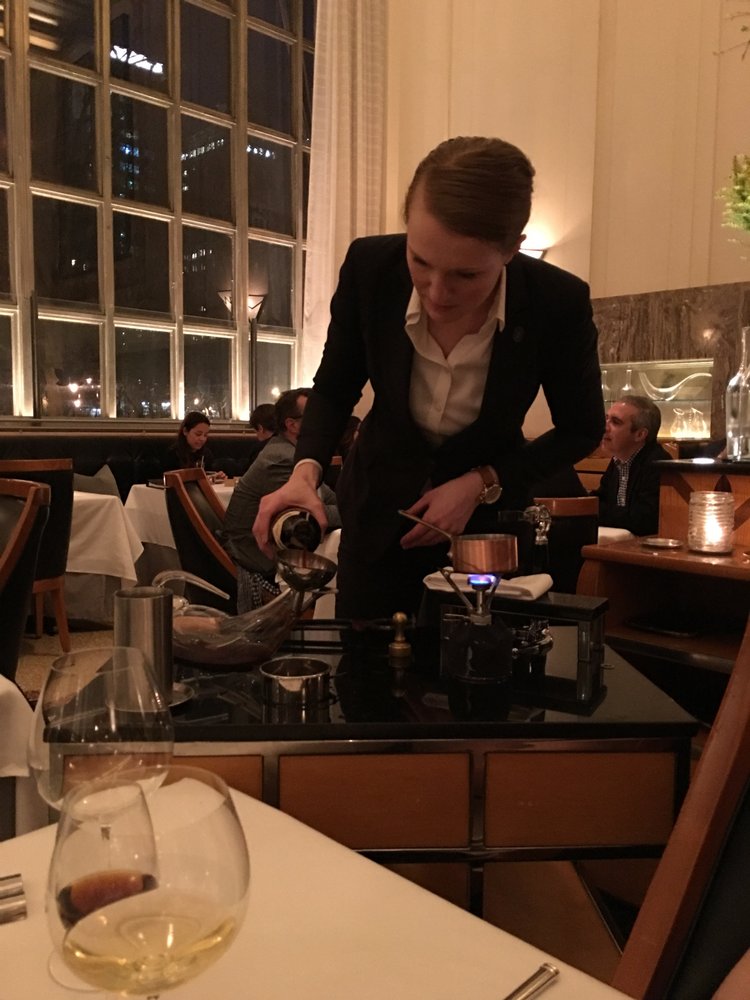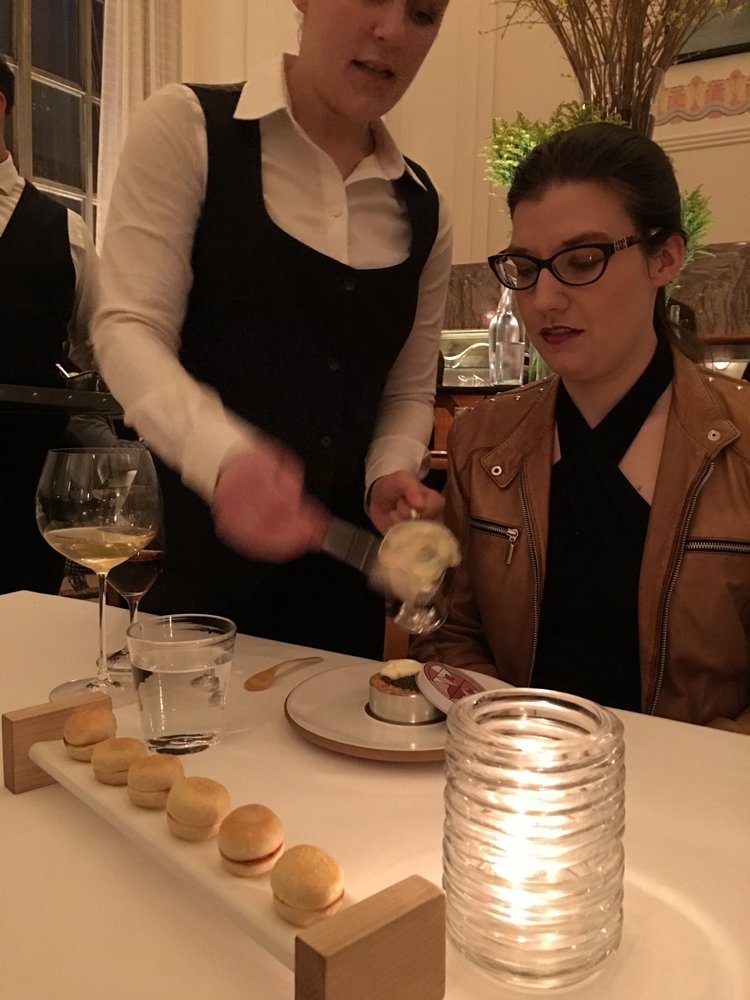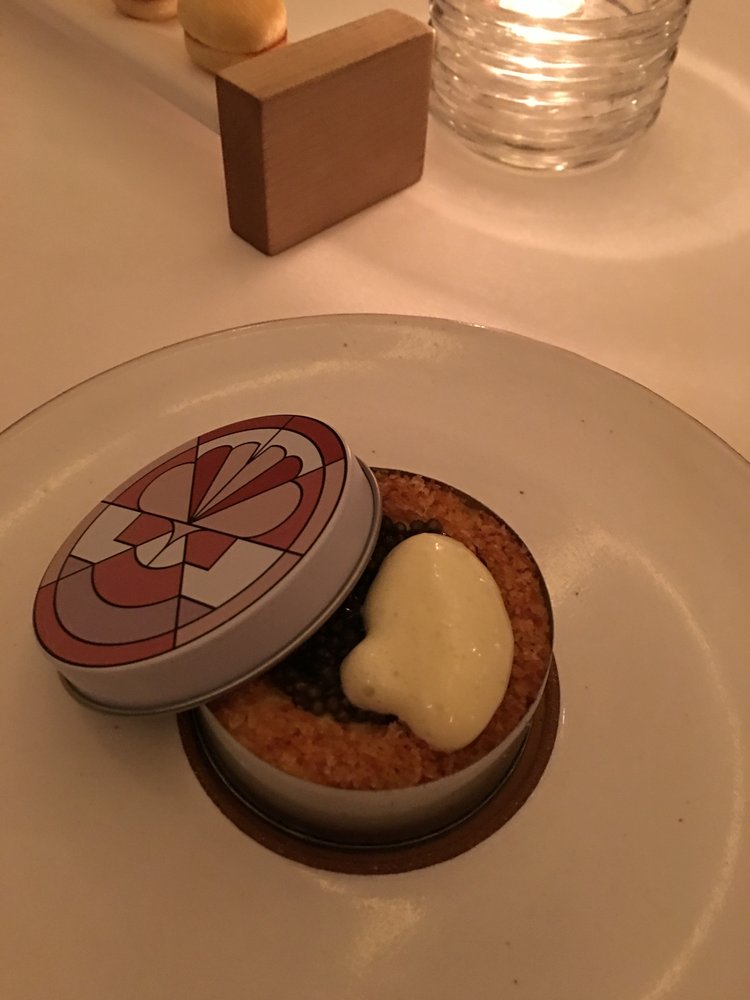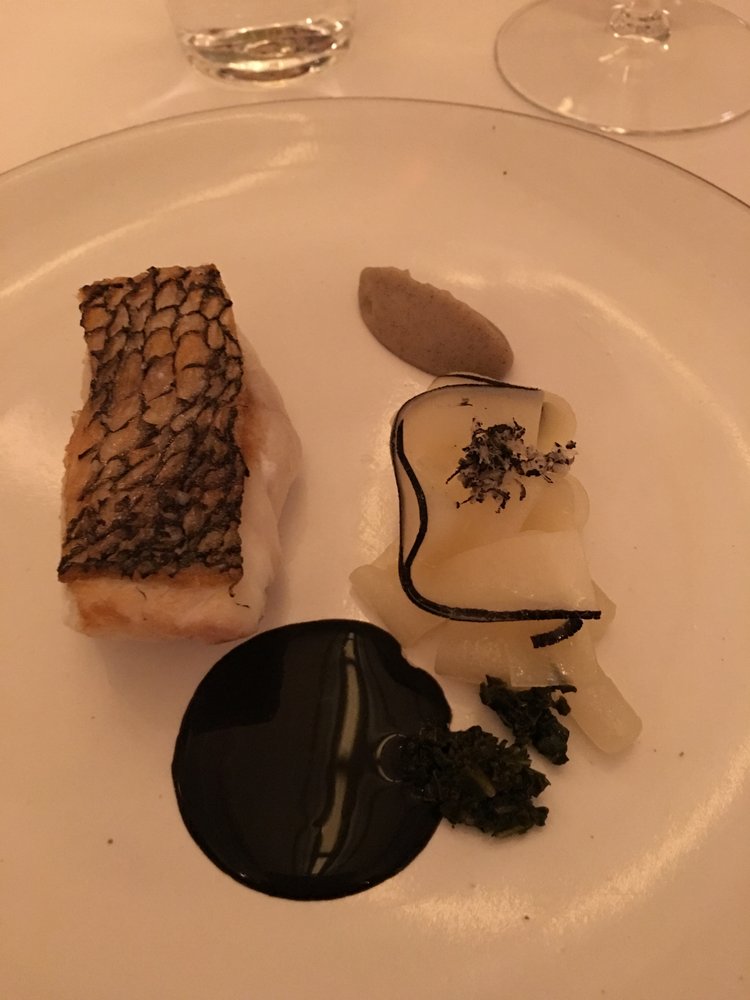 ***** (5 stars)
I had the greatest meal of my life at Eleven Madison Park. I also had the second greatest here. I also had a disastrous one that featured lame table-side magic and a carrot grinder.
But I'm pleased to say that the restaurant has nearly returned to its past glory. Our latest meal still didm't quite include those one-bite orgasmic wonders of their first menus, but every course was a home run, and the service was impeccable–perfectly timed, efficient, flexible, welcoming and friendly.
Highlights of our most recent meal included an assortment of delicious oyster preparations (high praise since I'm not a huge oyster fan); caviar served like miniature eggs benedict that you assemble yourself; a wonderful sea bass; celery root cooked in a pig's bladder; and a chocolate guessing game for dessert.
They have started opening their older wines with port tongs, which may be a bit over the top but does provide an entertaining table-side show, and it certainly gets rid of any cruddy corks!
The biggest change is that instead of 16 or so mini courses there are now eight somewhat larger ones, and many course offer several selections. This allowed us, as a party of three, to sample nearly everything on the menu.
I like this new format, and the more professional level of the service overall. Say a happy goodbye to the magic show, and give it a fresh try.
Eleven Madison Park
11 Madison Ave
New York, NY 10010
(212) 889-0905
http://www.yelp.com/biz/eleven-madison-park-new-york